The Islamic fashion industry has witnessed a considerable global boom in recent years. According to market intelligence firm Euromonitor International, the global market for Islamic clothing will soon experience a near double-digit annual growth. Three Russian designers share their views on the development of the Islamic fashion industry in Russia.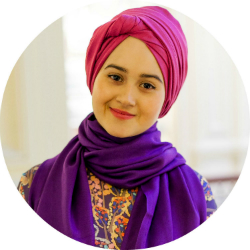 Rezeda Suleyman:
Adapting clothes to suit Russian tastes
About the designer:
The founder of the Rezeda Suleyman brand, she starteddesigningMuslimclothingin 2010.
The company now has 11 boutiques, nine in Russia and two in Kazakhstan, and 28 showrooms. She is planning to open a chain in the UAE and Turkey soon.
"In our catalogues, there are models with and without headscarves.
A photo shoot is a creative process for me. I'm okay with a model wearing make up, heels, and unusual accessories, although I clearly understand that Muslim women should not look like this in real life. By posting these photos we wanted to dispel stereotypes about Muslim women. If we dress in a certain way, it does not mean that we should look down upon everybody else.
Moroccan print and variations with a headscarf. Source: Press photo
The first time I decided to put on a headscarf was when I was 19 and came to Moscow from Kazan to study. I am an ethnic Tatar. Although historically Tatars have always been Muslims, in the Soviet period many Muslim practices were abolished, like wearing a headscarf.
It was not an easy decision for me to put on a headscarf. After all, in Russia attitudes towards those who dress differently are not straightforward. But my desire to follow the Koran was stronger.
Having decided to change my wardrobe, I realized that I could not find any suitable clothes in ordinary shops. I looked at myself in the mirror wearing a headscarf and thought I was ugly. That's why I decided to make my own clothes.
Muslim women are often not very keen about the concept of Muslim clothes. Rather, one could be speaking of a Muslim style, which varies from country to country. For example, in Malaysia, women like bright colors, while in Arabic countries, they prefer black but they use embroidery, beads and golden threads. In Turkey, the emphasis is more on different fabrics.
In Russia, we create clothes that are best suited for the local market and for young women who are not yet ready to wear clothes of a certain style. For example, in Moscow, girls are afraid of wearing black headscarves."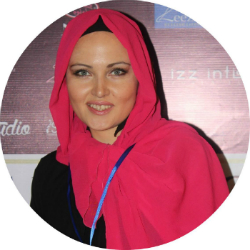 Dilyara Sadriyeva:
Muslim fashion exists and evolves
About the designer:
She founded theBella Kareema brand in 2010 and has boutiques in Moscow, Kazan and St. Petersburg, as well as an online store. She is also Project Manager for the development of Islamic fashion in the Russian center Halal Standardization and a regular participant in fashion shows in Europe and Asia, such as MISIF Malaysia and Saverah Women's Expo, London.
"Modest clothes are not synonymous with being old-fashioned and tasteless, just as the notion of fashion is not synonymous with immorality. No matter how often people say that the notions of fashion and trends are foreign to Islamic clothing, they do exist and they change.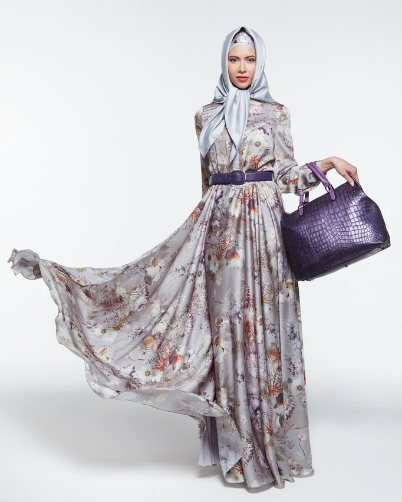 Silk dress with print. Source: Press photo
Having been a practicing Muslim for 19 years and travelling all over the world, I am closely watching these processes. There are, of course, certain restrictions, but we are quite free to use modern shapes, fabrics, colors, combinations, and stylistic choices that form part of global fashion.
In addition, there is cross-cultural interaction. You can often spot influences of the Islamic style in many haute couture collections."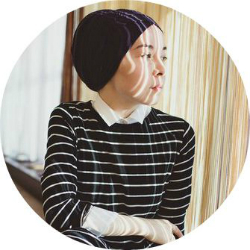 Nazhia Galimova:
No discrimination exists against women wearing headscarves
About the designer:
Originally from Kazan, she is a two-time winner of the Grand Prix at the Islamic Clothes International Contest. Galimova was felicitated by UNESCO for actively working to revive spiritual and cultural traditions and contribution to establishing an interfaith dialogue between peoples.
"It is not true that young women wearing headscarves are mistreated in Russia. There are so many opportunities in our country now. Russian women are more free-spirited.
I adhere to the fundamental norms of Islam. This is my choice and I experience no difficulties in wearing clothes that cover my whole body.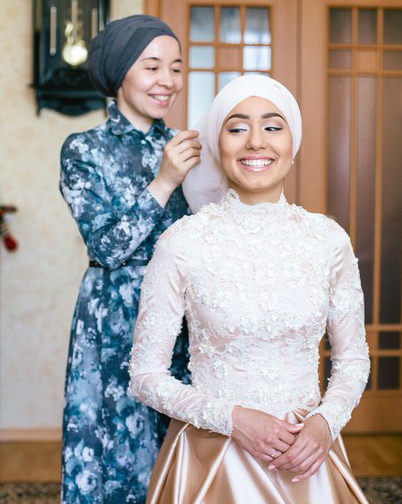 Nazhia Galimova prepares a bride for a nikah. Source: Press photo
My aim is to add some refinement to a woman's life, to make her beautiful, not just to cover her. For example, when I design clothes for a nikah (wedding), my ambition is to reveal the bride's inner world, her emotional self. I am guided by her feelings, I ask her what colors she likes, what dreams she has."
All rights reserved by Rossiyskaya Gazeta.