Requiem Aternam: A Russian tribute to a Thai princess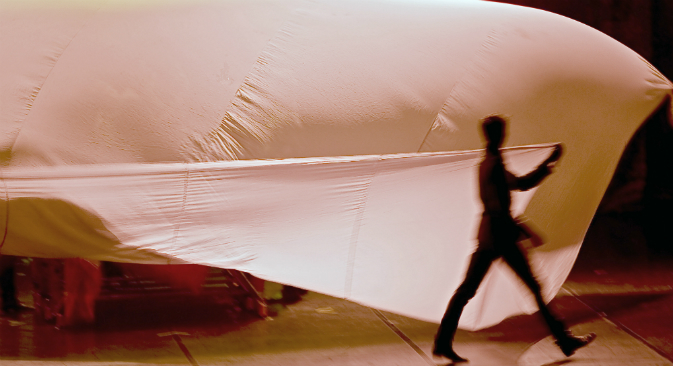 Bangkok to welcome the International Festival of Dance and Music in September. Source: AFP/ East News
Boris Tischenko composed the Requiem Aternam as a tribute to Princess Galyani Vadhana, who was a patron of the fine arts in Thailand.
Princess Galyani Vadhana, the elder sister of Ananda Mahidol (Rama VIII) and King Bhumibol Adulyadej (Rama IX), was the Royal Patron of the Bangkok International Festival of Dance & Music. When she passed away in 2008, the festival's chairman J.S. Uberoi commissioned noted Russian composer Boris Tischenko, to compose the Requiem Aternam.
For Tishchenko, it was an interesting commission. It required him to do extensive research on not only Thai musical culture but also Princess Galyani herself. He had to first understand the reverence with which the Thai people regarded the princess and keep in mind her work in promoting the arts in Thailand. After that he began the task of composing his masterpiece declaring it a "very emotional journey."
This was to be his last composition. Later in 2010, when Tischenko passed away, his memorial service at St. Petersburg ended with a poignant rendering of 'Requiem Aternam for Princess Galyani.'
The Requiem, performed by the Russian Symphony Orchestra, Ufa, premiered in Bangkok in September 2008. The premiere was followed by a series of concerts in four major Russian cities: St. Petersburg, Moscow, Yekaterinburg and Novosibirsk.
In St. Petersburg, the concert at the Philharmonic Hall, was conducted by St. Petersburg Academic Philharmonic Orchestra with the St. Petersburg State Cappella Chorus. The history of the St. Petersburg Cappella Chorus goes back more than 500 years. It was the first ever-professional musical group in the country, founded in 1479 by Tsar Ivan III as the Choir of Tsar's Singing Clerks. In 1703, the choir was renamed the court choir and took part in the ceremonies held at the founding of St. Petersburg.
In Moscow, at the Tchaikovsky Hall conductor Yuri Simonov led the Moscow State Academic Philharmonic Orchestra and its famous chorus to a mesmerising performance. The concert series then moved to Yekaterinburg where at the State Opera Theatre, Conductor Fabio Mastrangelo led the Yekaterinburg Symphony Orchestra along with the Chorus of the Yekaterinburg State Opera. Novosibirsk was the last stop where at the Novosibirsk at State Opera Theatre Andrei Danilov led the Novosibirsk Symphony Orchestra and Chorus of Novosibirsk State Opera into a resounding performance.

Russian performances at the Bangkok International Festival of Dance and Music:
September 24, 25 - Swan Lake, The Novosibirsk Ballet;
September 26 - Gala-concert, ballet, The Novosibirsk Ballet;
September 28 - La Bayadere, The Novosibirsk Ballet;
October 2 - Prince Igor, Samara Opera Theatre;
October 4 - Tosca, Samara Opera Theatre;
October 5 - Symphony concert, Samara State Symphony Orchestra.
All rights reserved by Rossiyskaya Gazeta.