Anglo-Russian Culture Club spreads its wings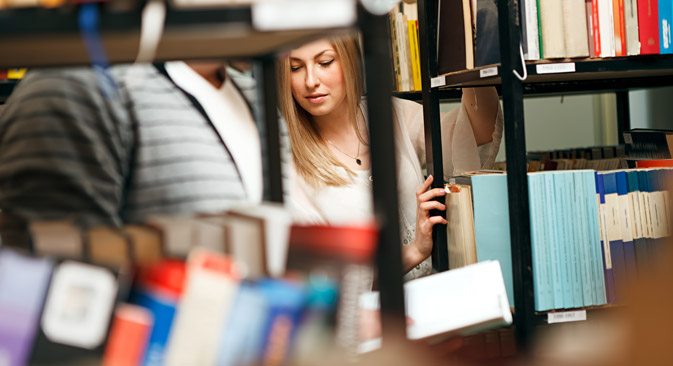 Londoners gather for Russian film, literature, music and song.
It's a late-summer evening in Rotherhithe and the ancient, brick warehouse walls of the Sands Films Studio glow red in the fading light. Inside, an eclectic, international group has gathered in the cozy, brocade-walled, sofa-filled auditorium to watch Sergei Loznitsa's 2006 documentary Blockade about the siege of Leningrad. The film has no words or music, just original black, white and sepia footage of the starving city with a reconstructed soundtrack of marching footsteps over snow, tram bells, air raids, quiet weeping, muffled voices…
Shared heritage

The studio's managing director, Olivier Stockman, and Natalia Rubinstein, a journalist who grew up in Leningrad, introduce the film. Rubinstein describes her own childhood experiences of the siege. Separated from her family by evacuation and bombing, her mother spent eighteen months searching before they were reunited. Stockman celebrates the evening's event as "historic", marking a new collaboration between the studio's film club and a group of Londoners united by an interest in Russian culture. Stockman is an ardent fan of Russian films. He says Blockade not only records "a historical event of enormous magnitude", but provides "a higher, more lyrical, more poetic witness statement."
The forthcoming series of screenings is just one aspect of a rapidly growing Anglo-Russian Culture Club, which meets regularly in a variety of venues to discuss literature, music and cinema. Moscow-born founder, Larissa Itina told RBTH: "We are convinced that a creative and bold exploration of shared cultural heritage has the power to bring people closer." Itina is a mathematician who spent more than 20 years living in Germany, where she ran a similar group, before moving to London two years ago.
The club, funded so far by the members themselves, began in 2014, in Itina's flat in the nearby London docklands. It has recently attracted so many participants that they have been forced to look further afield for larger spaces. There are both Brits and Russians in the group ("about half and half", says Itina), alongside members from other countries. They also represent a wide range of ages, backgrounds and professions, all brought together by their love of Russian culture.
Challenging stereotypes
Peter Brennan, a poet and lecturer with a passion for Mandelstam and Blok, explained in a recent video about the group: "We're moving beyond just identifying ourselves as members of tribes. I am an Englishman, but that doesn't define who I am. I'm a teacher, but that doesn't define who I am…"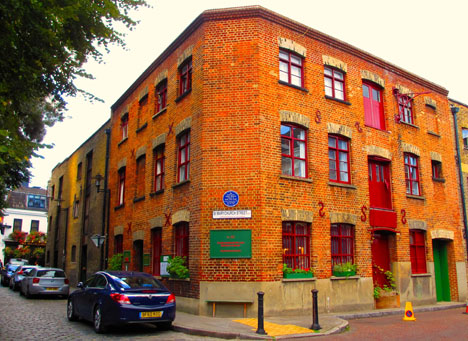 Sands Studio, Rotherhithe, venue for ARCC meeting. Source: Phoebe Taplin
Itina welcomes the group's diversity: "We especially value opportunities to hear new voices, ideas, and experimental approaches that challenge common views and stereotypes," she told RBTH. The club aims to "read, watch, listen to and discuss Russian books, films, music, and art in their historical context," she says, exploring their complex interconnections with cultural developments across Europe.
One evening that Itina looks back on with particular fondness involved a trilingual poetry reading with music. Osip Mandelstam's Verses on the Unknown Soldier was set alongside German poet Paul Celan's Fugue of Death and T.S. Eliot's Little Gidding. The group hopes to host similar musical readings, in two or even three languages, in future.
Shakespeare to Brodsky
The club's future plans include discussions of Shakespeare's work as seen through Russian eyes. Besides the new film club in Rotherhithe, they plan concerts and readings at Pushkin House in Bloomsbury and lectures at Clementi House in Kensington.
One of the group's long-standing interests is Russian literature from the 1960s and 1970s. Several club members have their own literary connections and ideas. Actress Kristin Milward was a friend of the late poet Joseph Brodsky when she lived in New York. She invited him to a play she was in and they got to know each other and talked about Russian culture. Lyudmila Razumova is a specialist in comparative literature, while, for Itina: "modernity – the Sixties – is an unfinished project…"
Their ambitious plan is to read writers like Andrei Sinyavsky, Yuli Daniel, and bard-poet Bulat Okudzhava in the context of 20th century underground cultural movements in Russia, but also "in comparison with the literature and music of that time in England and the USA."
You can find out more about the Anglo-Russian Culture Club on Facebook or in their blog arcultureclub.wordpress.com.
Their next event will be a screening of Alexei German's film Twenty Days Without War on Oct. 17 at the Sands Studio.