Hermitage Museum brings newly unearthed British art back to the UK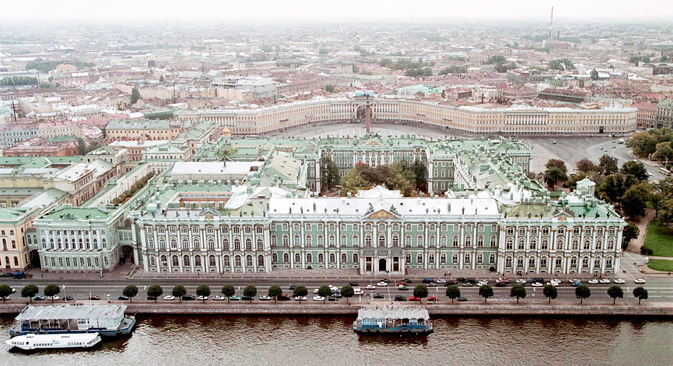 State Hermitage Museum. Source: AP
Mikhail Piotrovsky, the director of St. Petersburg's State Hermitage Museum, will present a lost series of drawings by British landscape architect Lancelot 'Capability' Brown in London next year. Piotrovsky has said he is seeking to strengthen ties with British museums and continue cultural dialogue between the two nations.
Mikhail Piotrovsky, the director of St. Petersburg's illustrious State Hermitage Museum, is to present in London a newly unearthed collection of drawings by the British landscape architect Lancelot "Capability" Brown. The RIA Novosti news agency reports that the drawings, which were discovered in the Hermitage's collections, will be exhibited at Hampton Court in April 2016.
The announcement comes amidst a flurry of recent cultural collaborations between the Hermitage and British museums. Piotrovsky himself was in London recently to promote the English translation of his book My Hermitage. The book, which is being released as a joint venture between American and Russian publishers, was presented on Oct. 6 at the Russian Embassy in conjunction with the Hermitage Foundation UK.
'The Hermitage belongs to us all'
"The Hermitage belongs to us all," said Piotrovsky, speaking at the event, "I have my Hermitage, you have yours: Everyone has their own special relationship with the place. This book is about many things, and, of course, it includes my own personal feelings and relations towards the museum.
"Treasures, masterpieces, stairs, sculptures – they all speak together. We try to discuss the various periods in the history of the Hermitage, after all it has survived several revolutions, a handful of wars and a fair few evacuations. We try, in this book, to do the Hermitage justice."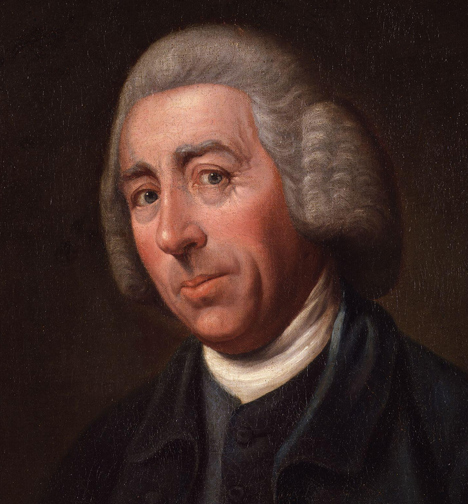 Lancelot 'Capability' Brown by Nathaniel Dance. Source: Press photo
After adding his thanks to his colleagues for their part in the writing of the book, Piotrovsky went on to express his pleasure at the continuing cultural projects taking place between Russia and the UK in spite of political tensions, citing the recent examples of the Francis Bacon and Elgin Marbles exhibitions as being particularly positive.
New appointments of museum heads
As a further token of his hopes for sustained cultural dialogue, the Hermitage director spoke warmly about the recent appointments of Hartwig Fischer and Gabriele Finaldi as the new heads of the British Museum and the National Gallery, respectively.
"Relations will be fostered. Both new directors are our friends and my friends, who I know well. Finaldi is a member of the International Consultation Council for the Hermitage. Our relationship will progress well, I am certain," said Piotrovsky in his interview with RIA Novosti.
He commented that the appointment of foreign directors was notable, and will be "an experiment."
Fischer's assignment to the role of director of the British Museum, he says, was announced at a meeting between museum heads in Berlin. Talks between the Hermitage and the British Museum are, apparently, already underway: "We have a few ideas for several big exhibitions in conjunction with the British Museum, but we won't be seriously discussing those just yet."