State Hermitage to open new branch of museum in Moscow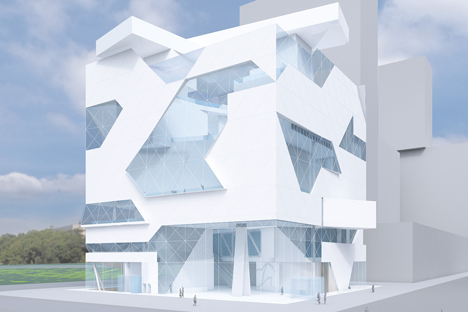 The new museum center, which is planned to be open by 2022, will be part of the ZILART residential complex. Source: Press photo
The Hermitage Moscow Museum Center will focus mainly on contemporary art.
St. Petersburg's world-famous State Hermitage Museum is to open a branch in Moscow focusing principally on contemporary art.
Hani Rashid of the architectural firm Asymptote presented his project to build the Hermitage Moscow Museum Center in the Russian capital on Oct.7.
The new museum center, which is planned to be open by 2022, will be part of the ZILART residential complex, to be located on the former site of the ZIL factory, which was founded in 1916 for manufacturing trucks.
Part of the historic buildings in the area will be preserved, while others will give way to a residential complex, which will host a theater and concert hall, in addition to the Hermitage center.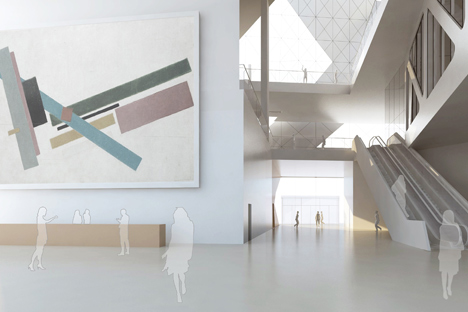 The new museum center. Source: Press Photo
According to Dmitry Ozerkov, the curator and director of the Hermitage 20/21 project, the Moscow branch of the museum will focus on contemporary art.
"Moscow is not as conservative as St. Petersburg, people are accustomed to contemporary art here and give it the attention it deserves.
"And the Hermitage already has great experience in organizing large-scale exhibitions of this kind," said Ozerkov, listing retrospectives of Antony Gormley, Anish Kapoor, Louise Bourgeois and Zaha Hadid along with the Manifesta Biennial the St. Petersburg museum held last year.
Ozerkov also announced exhibitions of Impressionist and post-Impressionist paintings from the Hermitage collection and works from the vaults, as well as contemporary artists from St. Petersburg, who will be assigned to a separate gallery.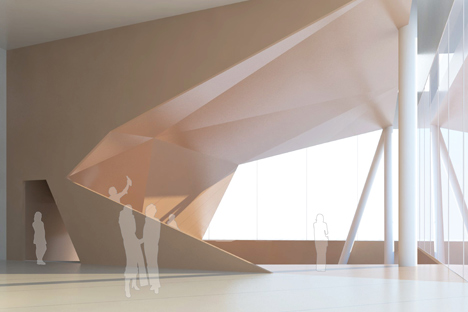 The new museum center. Source: Press Photo
Rashid and Asymptote have already had experience of working with the St. Petersburg museum on the Hermitage-Guggenheim project.
According to the architect, he took inspiration for the Moscow building from "the Russian Constructivism of the 1920s, the modernist American and Soviet pavilions of the famous EXPO 1967 in Montreal and new technologies."
Rashid said that the five-story structure will be composed of different-sized blocks stacked on top of each other.
"The structure will be varied," he said. "There will be a large room with a 45-meter ceiling in the manner of the Turbine Hall at Tate Modern in London there, too. This way, we're leaving some space for experimenting, for showing large-scale installations and sculptures. There will be transformer rooms for art of the future, and a sculpture garden on the roof."
All rights reserved by Rossiyskaya Gazeta.