Film about rare disease wins Russian documentary festival in New York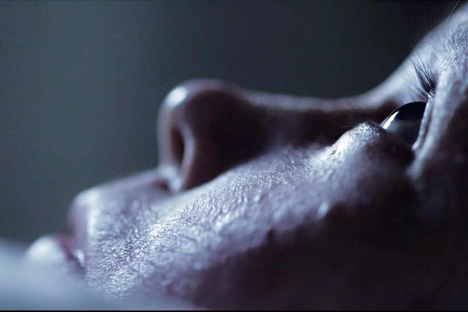 A frame from the 'On the Tips of the Fingers' film. Source: Roman Super / Facebook
Roman Super's 'On the Tips of the Fingers' impresses jury with tale of woman suffering from so-called 'Butterfly Disease'.
Director Roman Super's On the Tips of the Fingers has won the prize for best film at the Russian Documentary Film Festival in New York, announced festival curator Marina Adamovich.
"The audience and the jury were impressed by the story of a young woman who is suffering from a rare genetic disease, the so-called "Butterfly Disease," in which upon any contact a person's skin peels like pollen from the wings of a butterfly," said Adamovich.
In her words, "the film is about fortitude, about the desire and ability to live as a wholesome human being when the odds are against you." She underlined that the film is "full of humanism – people's desire to help each other."
Roman Super. Source: Facebook
Super was also happy to find out that his film had won.
"We had shown this film many times, in various cities, both in Russia and abroad, and no one was ever indifferent to it," he said.
"The viewer always reacts positively to this authentic story, just like this time. Everyone who worked on the film and I feel very good after this reaction. It means that our efforts did not go to waste," said Super.
Twenty-one films were shown during the festival, 18 of which were U.S. premieres. The special jury award was given to the film Grumant: Island of Communism, by Ivan Tverdovsky (Russia). It tells the story about the Russian settlement of Barentszburg, which was built on Spitsbergen and was unofficially called the "Island of Communism."
Grumant: Island of Communism film trailer. Source: Youtube
The "Faces of Russia" prize was given to Michael Beckelhimer for the film Pushkin is Our Everything. The author goes on a journey through Russia to find out how Russia's most famous 19th-century poet became contemporary Russia's supreme national icon – and how he continues to help Russia today.
Pushkin is Our Everything film trailer. Source: Vimeo
First published in Russian in Kommersant.
More U.S.-Russia stories in your box!
All rights reserved by Rossiyskaya Gazeta.