Russian film festival in Australia showcases role of women in war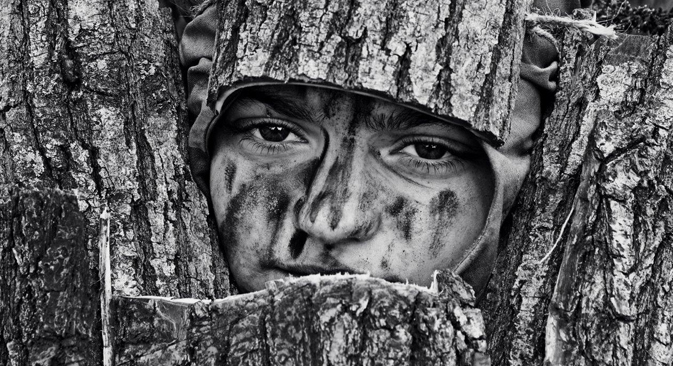 The Battle for Sevastopol is a biographical film about Lyudmila Pavlichenkova, one of the deadliest snipers in World War II. Source: Press photo
To mark the 70th anniversary of the end of World War II, Australia's Russian film festival features 10 war films, including several about women soldiers.
In Melbourne and Sydney, the Russian Resurrection Film Festival will open with Battalion, while in Canberra and Brisbane, The Battle for Sevastopol will head the program.
Festival founder Nicholas Maksymow told RBTH that these films – both based on true stories about women – were the strongest war films released in Russia this year.
The Battle for Sevastopol
Directed by cinematographer Sergei Mokritsky, this Russian-Ukrainian co-production is about a Ukrainian-born Soviet sniper, Lyudmila Pavlichenko (played by Yuliya Peresild).
The film covers her time in combat and a diplomatic mission she went on to rally the US to join the war effort.
A film depicting Russians and Ukrainians fighting side by side, defending the territory of present-day Ukraine and Russian Crimea, has obviously come at a controversial time.
The film's production began back in 2012, and Mokritsky told the Russian media that as tensions in Ukraine turned to violence, he feared the film's reception would be tainted. But it was released in both countries in April, in Russian and Ukrainian, and it proved to be a box-office success in both countries.
Despite Pavlichenko being regarded as a legendary Soviet war hero, credited with 309 kills, and despite the film showing her navigating the fronts at Odessa and Sevastopol – for the most part – unflinchingly, the character's frailty was played up.
On the kinopoisk.ru website (Russia's equivalent of IMBD), the film received this write-up: "Love under relentless enemy fire, friendship with Eleanor Roosevelt, a speech that could affect the outcome of the war, the desire to live and the fear of losing a loved one – can you cope with all of this, you fragile woman?" Please!
Battalion
Audiences shouldn't expect a feminist film in Battalion either. Directed by Dmitry Meskhiev and produced by Fedor Bondarchuk – who made Stalingrad (2013) – Battalion tells the story of Russia's first all-female military unit, set up as a propaganda tactic by the Provisional Government in May 1917.
The unit was formed to shame war-weary male soldiers into fighting, at a time when many were deserting.
The plot follows an ill-equipped group of hastily trained volunteers who are sent to the Byelorussian front, where it's clear they are little more than sitting ducks.
The unit is led by a formidable peasant soldier, Maria Bochkareva, soulfully played by Maria Aronova.
The film depicts the women as courageous and honorable but also naive, easily manipulated and mostly 
incompetent on the battlefield (and in need of rescuing by their male compatriots).
It contrasts the battalion members' deep care and respect for each other with how the unit is treated by the outside world. At the front, the women are ridiculed, sexually harassed and abused by (Russian) male soldiers, and their vulnerability is emphasized, particularly when the indestructible Bochkareva is horrifically publicly beaten by her husband.
While this isn't a film about women's liberation, it does tell an alternative narrative to your average Russian war film. And it was a bold move by distributors to premiere the film on the eve of the Defender of the Fatherland Day – a national holiday which traditionally honours and celebrates men in Russia.
Other films
War movies aside, the program, which has 24 films – 18 of them new releases – includes three thrillers, four dramas, four comedies and two children's animation films.
Maksymow said that while art house films had once been a cornerstone of the festival, this year there was only one: The Guards (2015), about the speculation a security guard's unplanned pregnancy attracts in a provincial steelworks town.
Maksymow said fewer indie films were being made in Russia, and that the trend there for churning out Hollywood-formula blockbusters was likely to continue.
He said this was because public funding for film production had been reduced as a result of the ruble crisis and because a large chunk of the Ministry for Culture's budget was now going to a film studio redevelopment in Crimea.
All rights reserved by Rossiyskaya Gazeta.