On Oct. 21-25, Moscow will be hosting the 31st season of its annual flagship fashion event, Mercedes-Benz Fashion Week Russia. RBTH has identified five exciting newcomers to the Russian fashion week that are worth keeping an eye on.
A young German brand with Russian roots, Fureddo, will be presenting itself in Russia for the first time. Its designer, 26-year-old Muscovite Anastasia Strugaleva, has spent a long time studying the culture of Japanese costume and her collection is the result.
The key image of the collection is that of one of the main symbols of Russia, the matryoshka doll, and its Japanese prototype, the Fukuruma nesting doll. Strugaleva transferred the images of the two traditional dolls to her original prints, throwing in pandas and smiley-inspired small figurines too. The drawings are executed in pixel graphic technique and are camouflaged to look like a mosaic panel or a traditional Slavic shirt, a vyshivanka. All this is reminiscent of the exuberance of the Japanese street style: bold combinations, irony and a carefully chosen palette.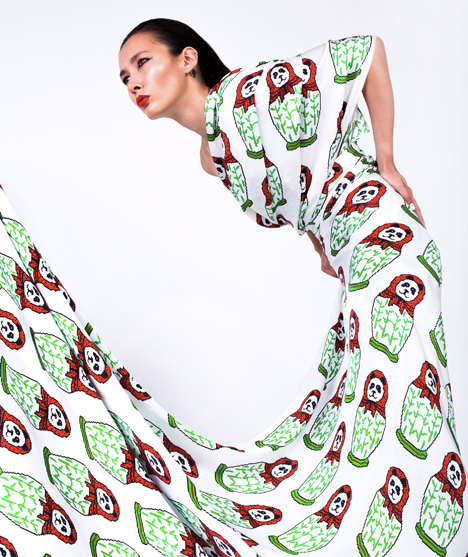 Fureddo collection. Source: Press photo
"To me, the Japanese look like representatives of an alien civilization on Earth, who are setting the trend in fashion and technology. This is how I see the clothes I create, as a message from another planet, where life is more interesting and colorful," the designer explained.
The brand was created in 2014 by an ambitious duo, Orientalist Maxim Bashkayev and translator and political scientist Dilyara Minrakhmanova. The two create clothes from luxury fabrics that they themselves design and manufacture in Russia, and want to make them affordable.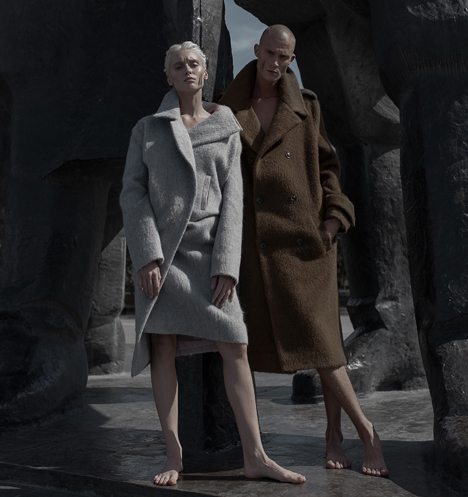 Outlaw Moscow collection. Source: Press photo
The brand's pieces are intended for so-called modern outlaws, i.e. nonconformists, free-spirited campaigners, like the figures in Russian history and culture who inspire the two designers, from Decembrist Muravyov-Apostol to poet Marina Tsvetaeva. The brand's characteristic features are a complex structure, a combination of applique, embroidery, and unconventional colors and materials.
A year ago, the lead singer in Kazakh pop band A'Studio, Katie Topuria, announced the launch of her clothes brand, KETIone. As a rule, critics are rather skeptical about pop divas who attempt to make it in the fashion industry, however, in this case everything seems logical: Topuria has always been interested in fashion and her stage image has always been stylistically spot-on.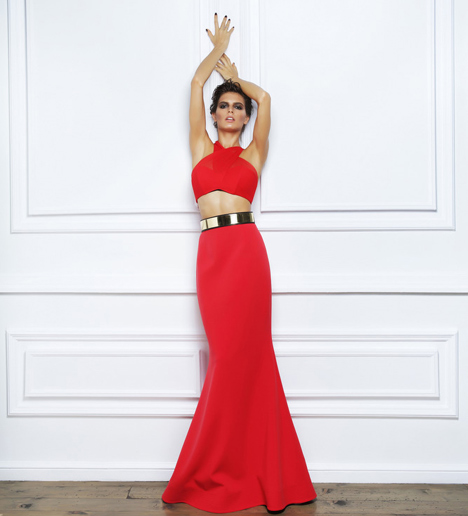 KETIone collection. Source: Press photo
KETIone clothes are variations on Topuria's stage costumes, aimed at the luxury segment and for going out. The designer relies on sensuality and minimalism: a clear-cut fit, hardly any decorations and a combination of pure, contrasting hues.
ESVE
The ESVE premier show is considered to be the main intrigue of Mercedes-Benz Fashion Week Russia because it has been deliberately shrouded in secrecy. Nobody knows who stands behind the abbreviation, a man or a woman, one person or a group of people. The creators of the brand imply that the only thing that matters is the collection and it will tell everything. This is all the riskier for them because if the show fails to meet expectations, the failure will get all the more publicity.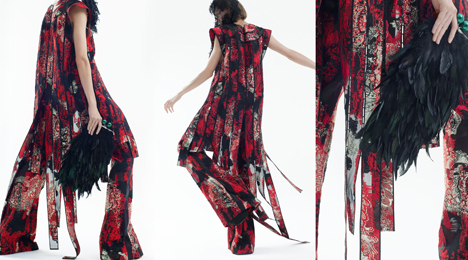 ESVE collection. Source: Press photo
For the time being, communication with the designer(s) has been problematic: all there is to go on is a couple of photos and a press release. According to the authors of the brand, ESVE is inspired by images of the past: Russian emigres who set up their fashion houses in Paris, the Jazz Age, Art Nouveau, and the alluring female characters created by F. Scott Fitzgerald.
Yet it would be wrong to sum up the ESVE style as retro: It is a balance between modernity and history. Several pictures posted by the brand on Instagram are full of lace, organza and silk – weightless and transparent fabrics. The collection is full of contrasts: daring minis and closefitting trousers sit side by side with flowing dresses and oversize coats.
Anastasia Gassi, who created the brand in 2015, presented her first winter collection at another fashion week in the spring. Now that she is appearing at Mercedes-Benz Fashion Week Russia, she can once again be considered a newcomer. The designer graduated from the Saint Martins art college in London and began her career as an abstract expressionist artist. Drawing inspiration from her travels to different parts of the world and rock music, she continued to put her ideas into life as a fashion brand creative director.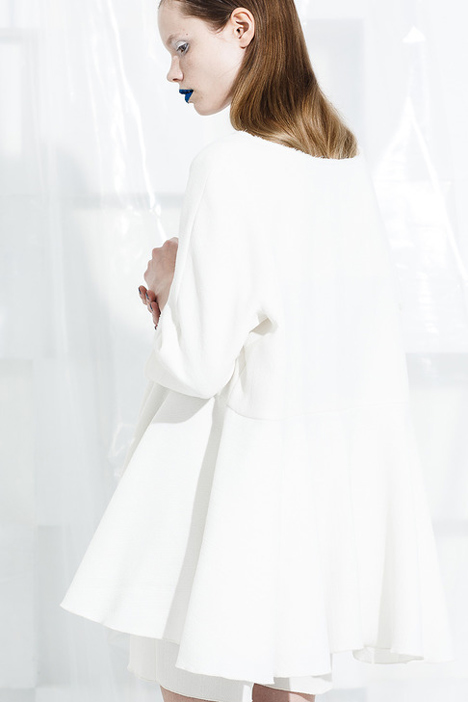 IVKA collection. Source: Press photo
IVKA presents clothes that bring together rock-n-roll, art and fashion, intellectual chic and avant-garde. After her first show, Anastasia was compared to Rick Owens and described as the Janis Joplin of fashion. The brand's DNA can be summed up as minimalism, complex structures, paradoxical combinations of colors and textures, a lack of the conventional size range, and androgyny.
All rights reserved by Rossiyskaya Gazeta.