British art historian Nadim Samman to curate Moscow young art show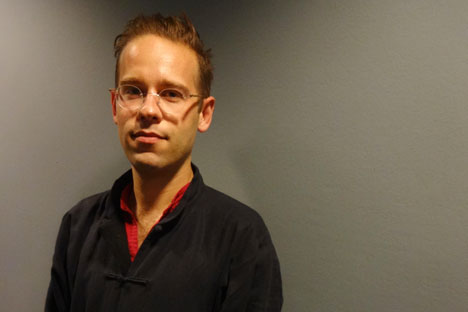 5th international biennale to be held in Russian capital summer 2016.
Rising young British contemporary art expert Nadim Samman, 32, is to curate the Fifth Moscow international biennale for young art next year.
The focus for the biennale, which runs July 1-Aug. 10 2016, suggested by Samman, will be 'Deep Inside'.

"Against a background of climate change, global economic and social instability and the ethical consequences of the information revolution, the poetics of escape becomes more and more attractive," Namman says.
"Dreaming about a completely different world gives birth to fantasies of migration to virgin beaches and even exotic plans for the colonization of Mars.

"For each evacuation plan we need to create thousands of new concepts for the homes we live in and the spaces we inhabit, using speculative or material prompts."

Namman's curatorial credits include contributions to major exhibitions in Marakesh and Venice. The fifth biennale will be Moscow's key artistic event of next summer, according to Vasily Tsereteli, director of Moscow's Museum of Contemporary Art.