Unexpected Eisenstein: Sketches by legendary director on display in London
New exhibition explores artist's connection to the UK.
A new exhibition called Unexpected Eisenstein at the Gallery for Russian Arts and Design (GRAD) in London explores some of the lesser-known facts about the groundbreaking Soviet director and the creator of cinematic and propaganda masterpieces such as Battleship Potemkin (1925), Alexander Nevsky (1938) and Ivan the Terrible (1944-46). These epic and patriotic films are in a sense a retrospective of Russia's power.
In 1928 a delegation of Soviet filmmakers, including Sergei Eisenstein, took an official journey to the West to acquire experience in sound cinema. He visited many countries in Europe, the U.S. and Mexico. In 1929 Eisenstein stayed in London for about six weeks, during which time he gave some lectures.
Eisenstein in 1910s. Source: wikipedia.org
His brief stay left a lasting impression on British filmmakers and audiences alike. The exhibition at GRAD is partly an exploration of this trip.
"Eisenstein's interest in British culture began at a young age and writers such as Dickens, Conan Doyle, D.H. Lawrence and Kipling all contributed to his artistic and intellectual development," Elena Sudakova, the director of GRAD and the curator of the exhibition, told RBTH.
"He was also greatly interested in the Elizabethan world of William Shakespeare, Christopher Marlowe and Ben Jonson - and many of these sources can be detected in the drawings on display in the exhibition," Sudakova adds.
The Russian State Archive of Literature and Art (RGALI) and the Bakhrushin State Central Theatre Museum sent works from their rare collection of Eisenstein's drawings. More than 50 items will be on display including sketches of costumes for theater performances (of plays by William Shakespeare, Jack London, George Bernard Shaw), scenes for future movies (Alexander Nevsky, Ivan the Terrible) and other pictures and cartoons all drawn by Eisenstein with ink and pencil on paper. There are also some letters in English from the archive, including a personal invitation to a meeting with the London Workers' Film Society.
"Eisenstein was a real Anglophile, who knew a great deal about British culture, from his childhood right up to his last years, when he was keeping up with W.H. Auden and Louis MacNeice," Ian Christie, an expert in Russian cinema, co-curator of the exhibition and co-editor of the book Eisenstein Rediscovered, told RBTH. "And it was MacNeice who created a radio play based on Eisenstein's Alexander Nevsky, which was a big success during World War II."
"Our exhibition focuses on the 'unexpected' aspects of Eisenstein, who wasn't only a film director, but also a talented graphic artist, media theorist and polymath," Christie says.
Unexpected Eisenstein will be on show at GRAD on Feb. 17-Apr. 30, 2016. Find morehere>>>
5 highlights of 'Unexpected Eisenstein':
1) Caricature Self Portrait (1920)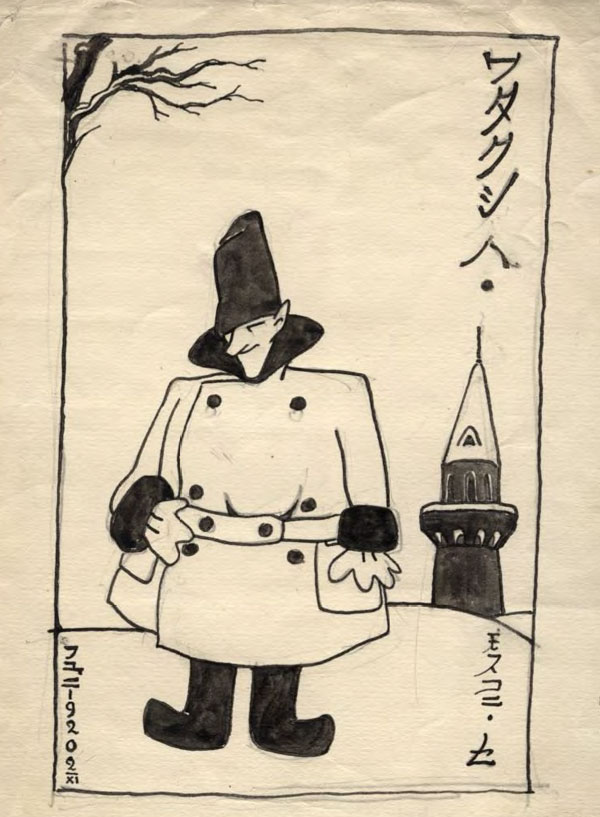 Source: Russian State Archive of Literature and Art (RGALI)
2) Costume design for King Duncan of Macbeth (1920)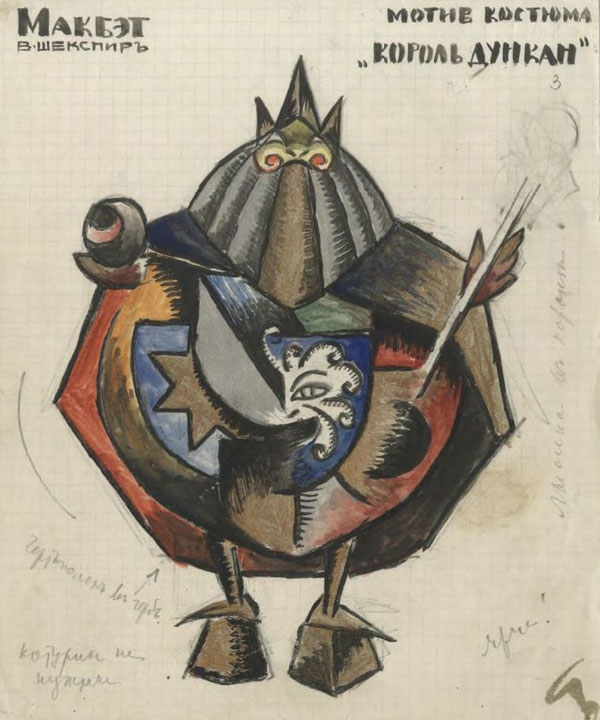 Source: RGALI
3) Costume design for Lady Utterword of George Bernard Shaw's Heartbreak House (1922)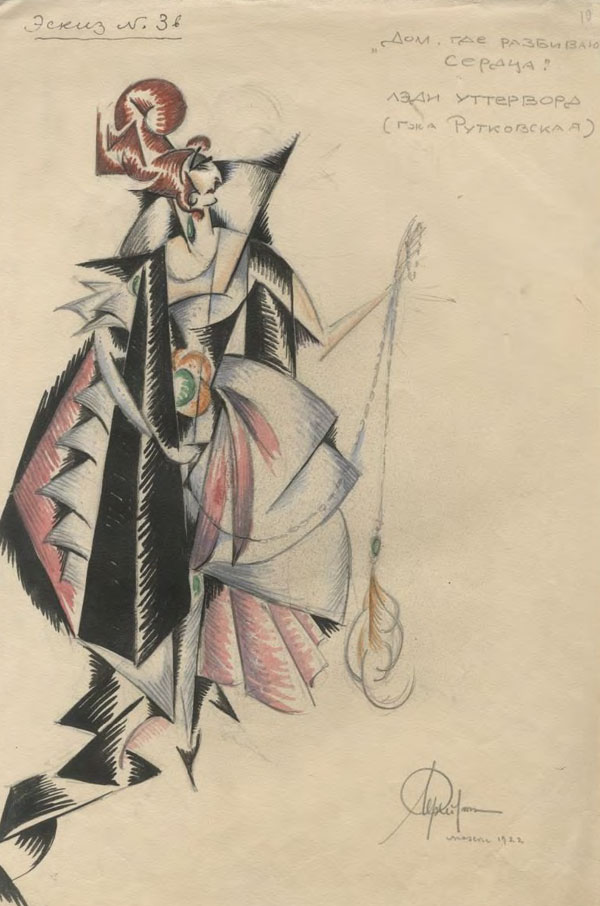 Source: RGALI
4) Series of drawings executed during Eisenstein's time in Mexico, Death of Duncan (1930)

Source: RGALI
5) Preliminary sketches for Ivan the Terrible (1941-42)

Source: RGALI
All rights reserved by Rossiyskaya Gazeta.