Just who is Lindsay Lohan's Russian boyfriend Egor Tarabasov?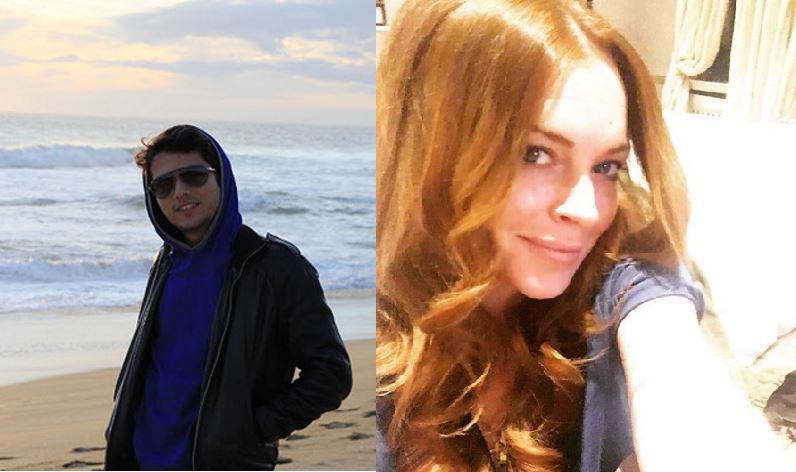 The troubled American actress's new beau is part of Russia's wealthy elite and owns his own UK business, according to reports by Russian magazines.
American actress Lindsay Lohan's new boyfriend Egor Tarabasov is the son of a Russian oligarch, according to reports by several Russian glossy magazines on March 1. The actress, whose career faded after a high-profile struggle with alcohol and drug addiction, is seven years older than her boyfriend – Tarabasov is 22 years old, while Lohan is 29.
Bio
Tarabasov was born in Moscow, but was quite early granted British citizenship and settled in London. Egor graduated from Cass Business School.
Tarabasov's father is 50-year-old millionaire Dmitry Tarabasov, who lives in Moscow and owns several companies, including rail freight and building materials stores.
Despite his young age, Tarabasov already owns his own business in the UK – London real estate agency Home House Estates. He is also one of the shareholders of Moscow's Ivy Bank.
Finance
Tarabasov has taken care of all Lohan's expenses, according to the Russian version of Hello! magazine.
Due to long-running alcohol and drug addiction the actress had accumulated so much debt that she had declared herself bankrupt and was unable to pay rent, Hollywood media report.
"Egor pays for her food and housing, they travel a lot. He is fully responsible for all costs," reported the Dni.ru news website.
Meeting the family
The couple met in London in October 2015, reports British newspaper The Mirror.
Lohan has even introduced her new boyfriend to her parents – Tarabasov spent Christmas with her family.
The actress's Russian boyfriend has accustomed Lohan to the Russian banya and pelmeni (traditional Russian meat dumplings), the Russian daily Komsomolskaya Pravda reported on March 1.
All rights reserved by Rossiyskaya Gazeta.