7 fun things to do at Russian Maslenitsa Week in London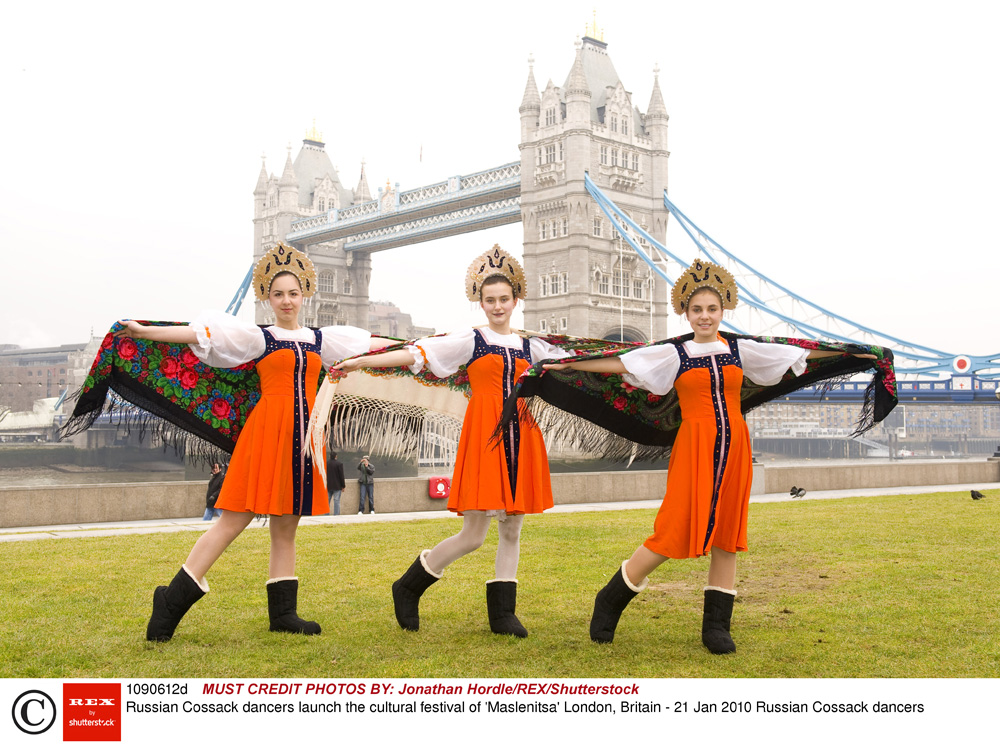 Russian folk dancers launched Maslenitsa annual festival, London, 2010.
Rex Features/Fotodom
A day-by-day guide to the most interesting events.
Maslenitsa week is one of Russia's favorite celebrations. People bid farewell to winter and greet the approaching spring season by eating bliny (pancakes) and having lots of fun.
The annual Russian Maslenitsa festival has already become something of a tradition for Londoners. Ensemble Productions, the festival's organizers, quote Boris Johnson, London's mayor and a prominent Brit with Russian roots:
"I am delighted to see the return of Maslenitsa to London, for a week-long festival offering a wonderful variety of Russian themed events and cultural activity. For anyone inspired by the BBC's dramatization of Tolstoy's War and Peace, it is also an opportunity to experience some of Russia's rich traditions for themselves. From food to music, fashion to literature, there's sure to be something for everyone. Vesyoloy Maslenitsa!"
1) March 6-7
Maslenitsa begins a day earlier than usual in London - on Sunday you can enjoy balalaika music at the Rossotrudnichestvo cultural center all day long. In the morning there will be an event for children called Matryoshki-Balalaiki, which will be followed by a concert by balalaika virtuoso Bibs Ekkel.
The following morning an ethnic exhibition dedicated to Maslenitsa celebrations and Russian traditions kicks off at the Rossotrudnichestvo center.
2) March 8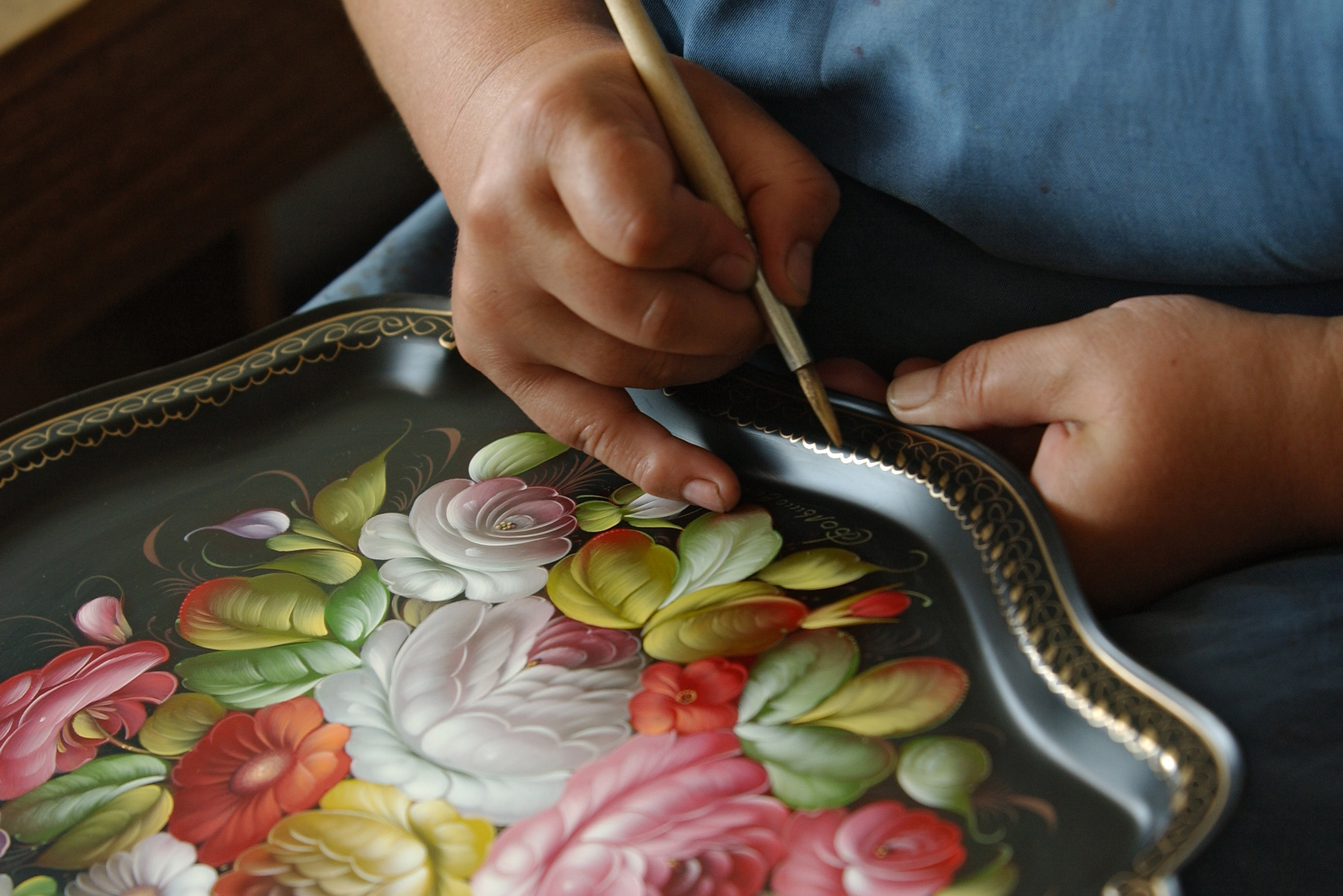 Watch the video: Russian handicrafts: Zhostovo painting
Those interested in traditional Russian culture should head back to Rossotrudnichestvo again to see painted trays, toys and other national crafts.
For something a bit more luxurious check out an event at the Natalia Kaut Studio: you can be a spectator at a fashion showcase with award-winning designers and watch the Maslenitsa Fashion Award ceremony.
3) March 9
Russian pancakes at Jean Jacques. Source: Press photo
Jean Jacques, a new restaurant that's part of a successful Russian chain of French bistros, has opened in London's Soho district. They have prepared a special culinary evening in honor of writer Leo Tolstoy.
A concert by Russian rock legend Boris Grebenshchikov will be held on the same day at The Tabernacle.
4) March 10
A screenshot from 'The Postman's White Nights.' Source: kinopoisk
The Pushkin House, the "home of Russian culture" in London, will screen Andrei Konchalovsky's film "The Postman's White Nights," which won the Silver Lion award at the Venice Film Festival in 2014. The film tells the story of a postman who is the only connection to the outside world for some people in out-of-the-way villages. Images of the Russian North and beautiful landscapes will abound.
5) March 11
Russians have lots of old Maslenitsa traditions. Source: Press image
Gamma Majoris Ensemble, with award-winning Yulia Chaplina on piano, will give an inspiring music performance at Rossotrudnichestvo, while the Russian Music Club IZBA will take you on tour of a Maslenitsa ritual songs and traditions at Pushkin House.
Famous contemporary writer Dmitry Bykov will give a lecture entitled "Making War and Peace" at the Royal Geographical Society.
6) March 12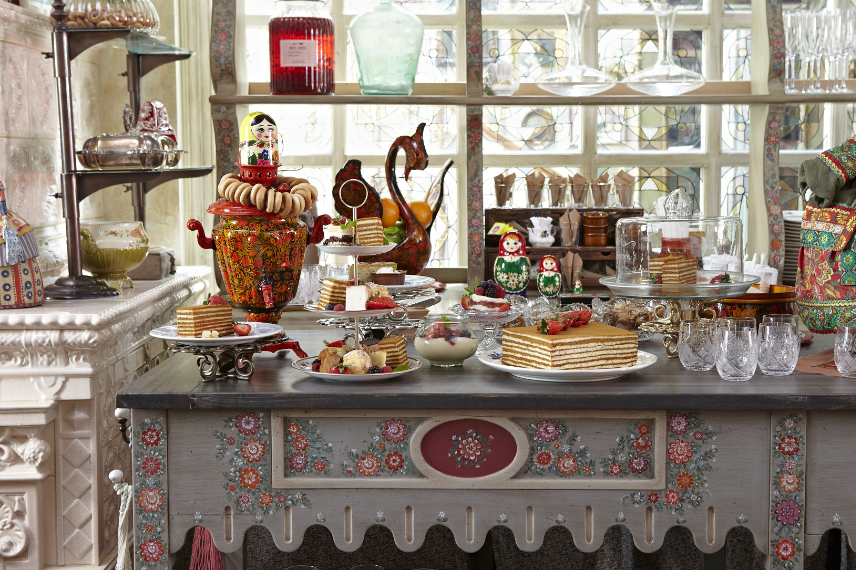 Inside Mari Vanna in London. Source: Press photo
The Russian restaurant Mari Vanna will hold a culinary celebration dedicated to the pancake. Come on an empty stomach in order to leave room for Russian hospitality.
7) March 13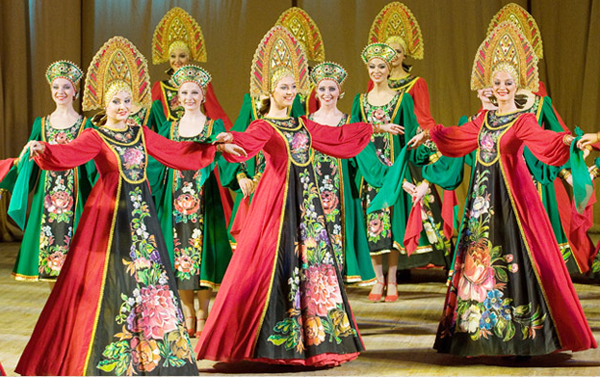 The Moscow State Academic Dance Theatre "Gzhel." Source: Gzhel / press photo
The last Maslenitsa day should be the most fun. In Russia people used to burn a scarecrow to symbolize the end of winter and to cleanse all their woes. They ask each other for forgiviness and begin preparing for the Great Lent.
In London the last day will be celebrated with a concert at Milton Court Hall, featuring Russian artists and young performers from the Stars of the Albion competition.
Read the full program at maslenitsa.co.uk
All rights reserved by Rossiyskaya Gazeta.