ZIMA Russian vodka bar opens in London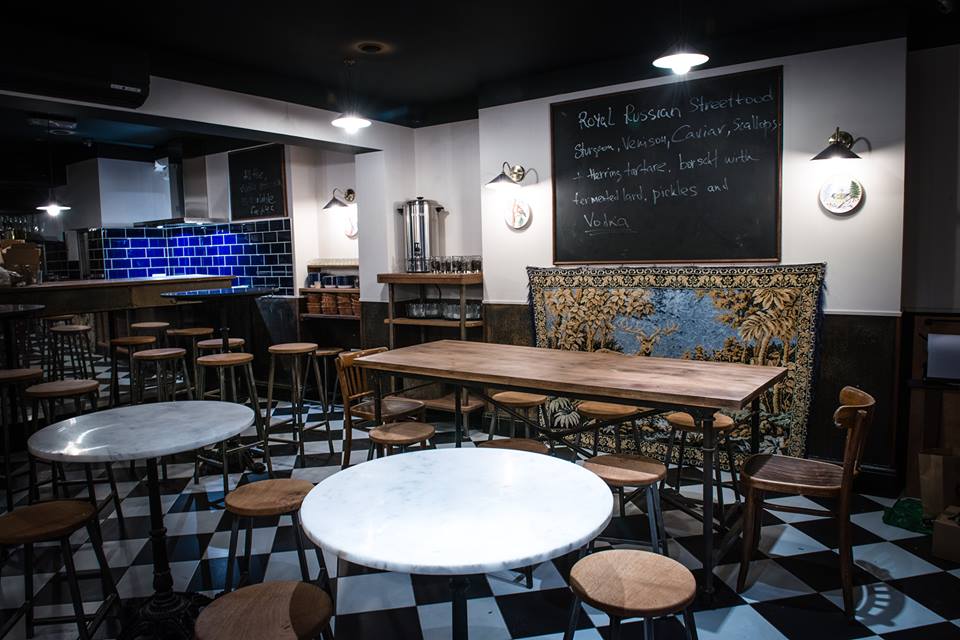 Inside the Russian winter.
<a href="https://www.facebook.com/ZimaLondon" target="_blank">facebook.com/ZimaLondon</a>
Renowned chef wants to feed Brits caviar and pickles.
ZIMA, a new tapas bar for those that want to try different kinds of vodka will open on March 31, 2016 in London's Soho neighborhood. The bar, which means "winter" in Russian, will appear in the cellar of Jean Jacque, a French restaurant with Russian owners and branches in Moscow and St. Petersburg.
This small establishment will have a capacity for 25-30 people and is the brainchild of Alexei Zimin, a renowned Russian restaurateur and the editor-in-chief of Afisha Food magazine.
Alexei Zimin. Source: facebook.com/ZimaLondon
Alongside 10 types of vodka, Londoners will also be able to try liqueurs made from sea-buckthorn and unusual flavor combinations including fennel and tarragon, horseradish and apple, cranberry and curry leaves or strawberry and basil.
The chef was inspired to open the bar to bring Russian street food to the UK capital. The varied dishes will include marinades, pickles, tar-tar from herring with pear, salmon with beets and green sour cream, grapefruit with ruby egg, Russian egg salad with roast beef, pelmeni (Russian dumplings stuffed with deer and beef meat) and other dishes from Moscow and beyond.
The bar promises to serve London's cheapest sturgeon caviar priced at just one pound per gram.
The interior is reminiscent of a Soviet-era "ryumochnaya," the closest thing the USSR had to a pub. It was a place where people would come to drink a quick shot of vodka, eat a snack and perhaps strike up a conversation with the person standing next to them.
All rights reserved by Rossiyskaya Gazeta.