Ralph Fiennes to direct film about legendary dancer Rudolf Nureyev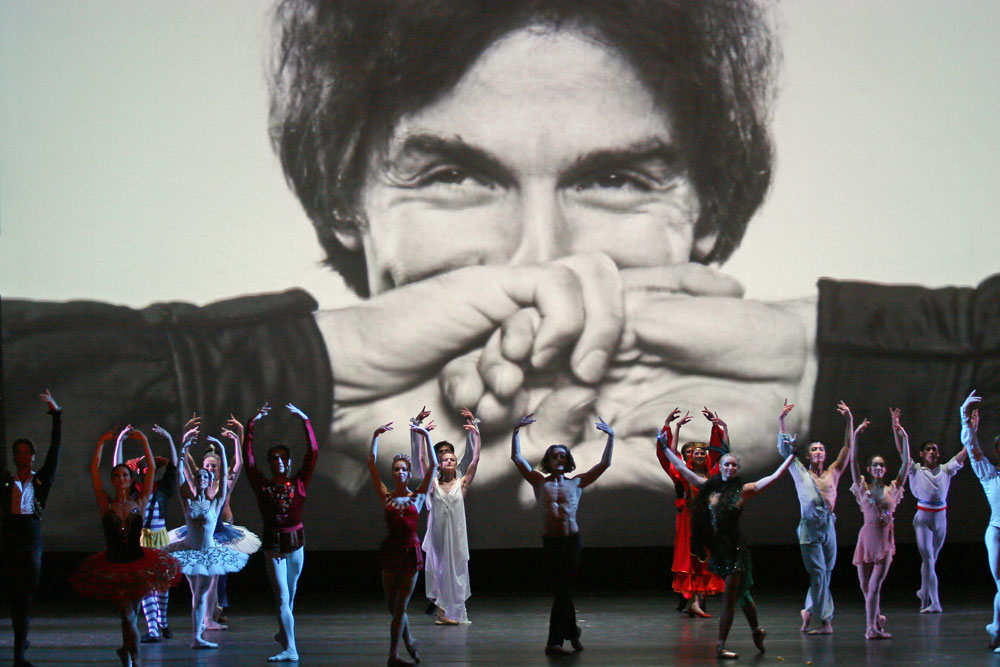 Dancers seen at the stage during the gala concert marking the closing of the 24th International Rudolf Nureyev Classical Ballet Festival
Alexei Nasyrov / TASS
Two-time Oscar nominee hopes to shoot in dancer's hometown.
Two-time Academy award nominated British actor Ralph Fiennes will conduct negotiations with the Bashkir State Opera and Ballet Theater on filming an episode about Rudolf Nureyev, one of the 20th century's most iconic dancers, a representative of the theater told RIA Novosti.
The theater received a proposal to meet and discuss shooting a scene from the upcoming film. Presumably, the meeting will take place in Ufa, the capital city of Bashkiria (approximately 726 miles from Moscow) in early April.
"As far as we know, the director intends to make a movie about the life of the famous Soviet dancer Rudolf Nureyev," a theater source told RIA Novosti. "And as he lived and began his career in Ufa, in our theater, Fiennes will meet our management and conduct negotiations about the film production."
A representative from the theater explained that the British actor's visit will be short and business-like, with no press conferences planned. They said that any joint cooperation is still unknown, but that some episodes of Nureyev's youth would probably be filmed in Bashkiria.
"If the film director wants to hold a casting among Bashkir actors and dancers, we would be happy to help him find an actor that looks like Nureyev," the representative said. "I think there are many worthy dancers in our ballet school."
Nureyev is one of the most celebrated Soviet ballet dancers of the 20th century. In 1941 he and his mother were evacuated to Ufa. He got his start in folk dance clubs at the age of seven and by 11 he was taking classical dance lessons from former Diaghilev Ballet soloist Anna Udaltsova. In 1953 Nureyev made his debut in the corps de ballet on the stage of the Bashkir State Opera and Ballet Theater. He defected to the West in 1961.
Fiennes is a film and theater actor who became famous for his role in Steven Spielberg's "Schindler's List" and for his role as Lord Voldemort in the Harry Potter series. He is also a film director, with his most notable work being the film "Coriolanus" based on Shakespeare's play.
Fiennes also played the titular role of Eugene Onegin from Alexander Pushkin's most famous work and acted in a film adaptation of "Two Women," based on 19th century Russian novelist Ivan Turgenev's book "A Month in the Country."
Fiennes loves Russian literature and would like to make a film version of Fyodr Dostoevsky's novel, "The Idiot."
All rights reserved by Rossiyskaya Gazeta.