The blog Oldushka.com began in 2011 when photographer, Igor Gavar, 29, of Omsk (1,680 miles from Moscow), started taking pictures of older residents in his hometown, as well as in Moscow and St. Petersburg. The stylish images first appeared on his blog, which in March 2016 became the Oldushka model agency. Due to his efforts over the last two years, models aged 60-72 have been featured in Russian fashion magazines and even posed for a new Cyrille Gassiline ad campaign.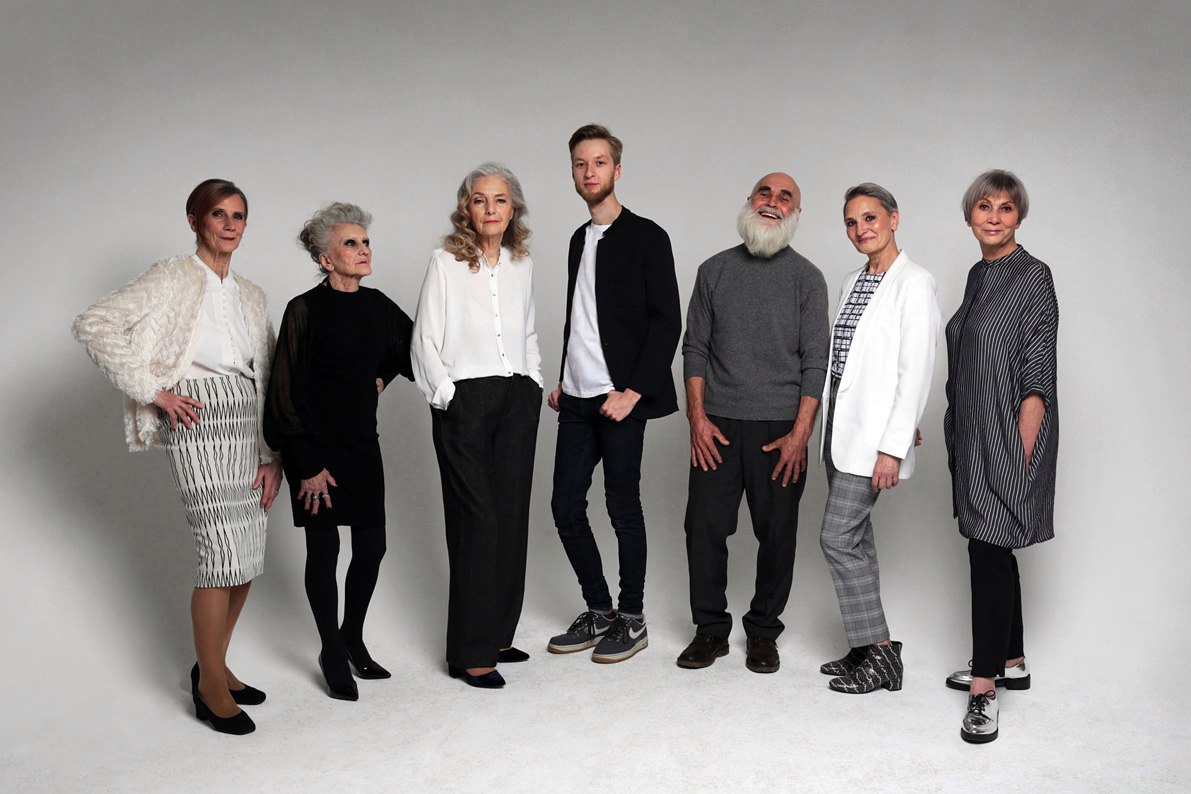 Source: Press photo
Grannies rule
"My family and educational background played an important role in this story," says Gavar. "Both of my grandmothers always looked great."
Studying interior design in the Omsk State Service Institute, Gavar was intrigued by what was going on at the costume design department next door.
He found another source of inspiration in the movies of Renata Litvinova, a Russian film director. Many of her stories feature elegant and eccentric old women.
"Not everybody can stay fit at 60, keep their natural eyebrows and gray hair," says Gavar. "But for modeling, a genuine look, natural beauty and environment are crucial."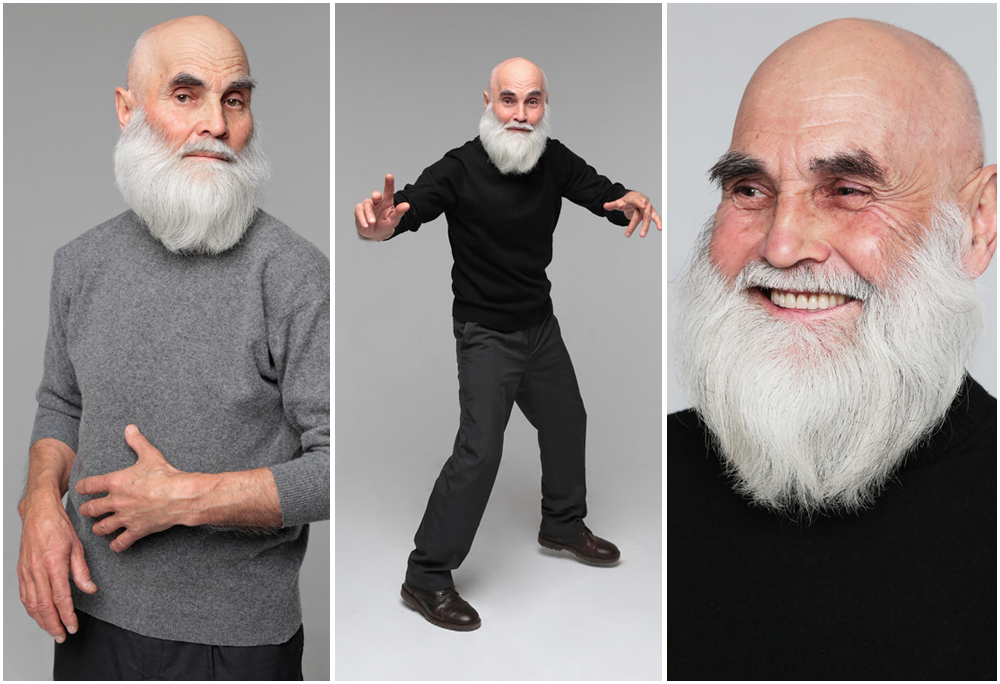 Victor, 73. Source: Press photo
Secret of youth
For now the Oldushka model agency represents seven models; each was selected by Gavar himself. He scouts for older people in the streets, first asking them to pose for a picture and later inviting them to join the project.
This is exactly what happened to Lyudmila Brazhkina in Moscow. The ex-engineer is now a 63-old model. Brazhkina goes to the gym regularly and is a huge fan of jeans. She is more interested in the process than the photos themselves.
"I have always suffered from complexes and hated to be in the spotlight," says Brazhkina. "But I became really interested in working with such professionals – make-up artists and photographers. I always agree with everything they suggest because they are able to see my good sides better."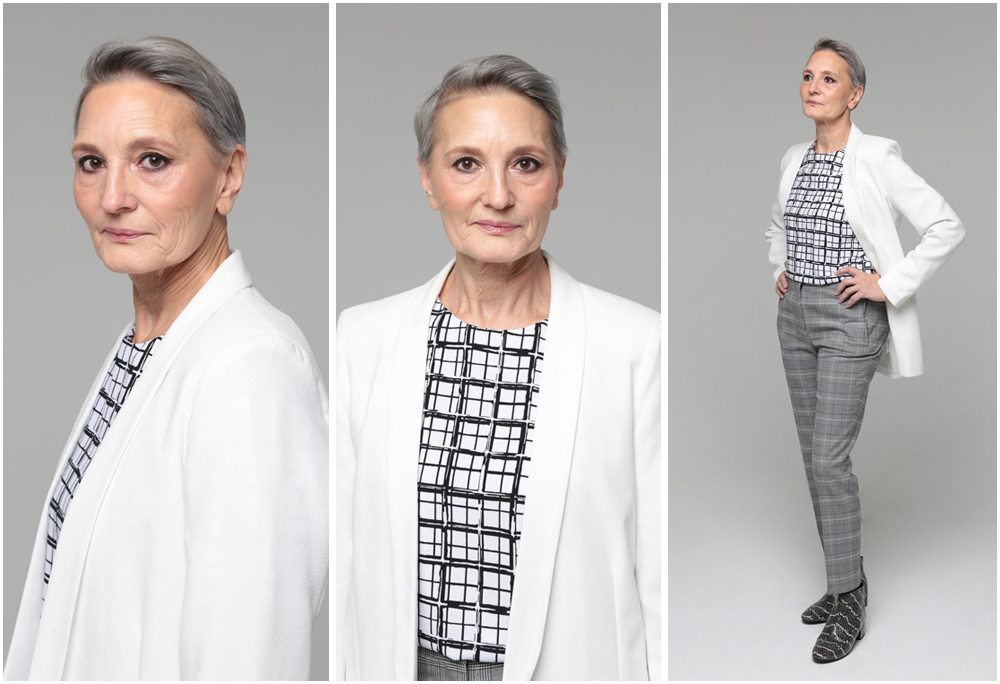 Ludmila, 62. Source: Press photo
When it comes to beauty and style, Brazhkina believes in personality.
"We don't need those fashion TV models with their particular measurements," she says. "In real life people are different. And older people also want to look nice and attractive."
Nina Torshina, 72, joined Oldushka out of curiosity.
"It's not so often that such interesting ideas come up," Torshina says. "Life is rather monotonous. Sometimes it feels good to be dressed up and cared for."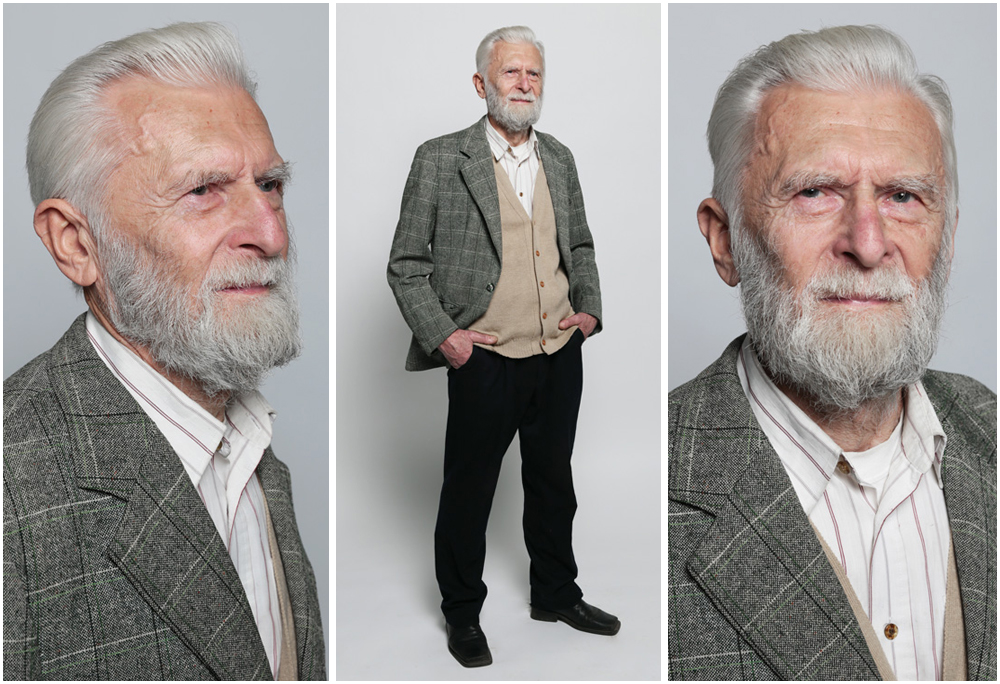 Boris, 77. Source: Press photo
Trending
Western fashion has been using older models for a long time. For Russia, it's still a new idea. In the 2010s, ladies aged 70-80 appeared in the ad campaigns for Lanvin, Celine, Delvaux and MAC.
At Paris Fashion Week, Japanese designer Jun Takahashi presented his Fall-Winter 2017 collection for Undercover with mature models hitting the catwalk. Oldushka models haven't been invited to Moscow Fashion Week yet, and this is too bad, says Alexei Belyakov, a columnist for Allure Magazine.
"This attests to the short-sightedness of the organizers," says Belyakov. "If they put a 60-70 year old lady into a group of young models, the effect would be stunning."
"Launching this kind of agency is a great idea," continues Belyakov. "I would describe it as a kind social project. But here we must take into account the global trend where older people become the subject of special care. Today, mature women are the most sought-after group in western publications. It's business."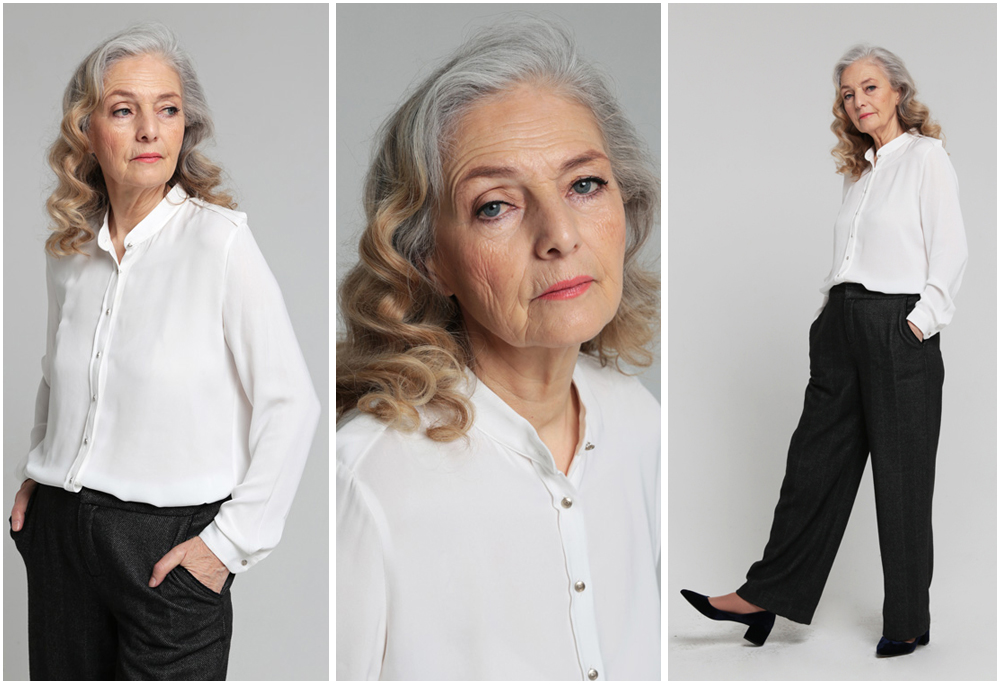 Olga, 70. Source: Press photo
Business or social project?
In 2012, the blog Oldushka.com won a 5,000-euro grant from the United Colors of Benetton as a social project supporting elderly people in Russia. As agreed upon, the money will go towards publishing an album with photos and stories about the project participants.
For Gavar, Oldushka isn't so much a business, as his life's work in which he's able to combine fashion with social aspects.
"Getting old affects all human beings," Gavar says. "They say that children are our future. But it's not really true: children are born and parents are getting old. Therefore, the future is not about children, it's about seniors."
Gavar admits that the mere fact of launching the model agency is a huge achievement.
"I didn't think that people would take Oldushka that seriously," Gavar says. "One of the models, Olga, 70, has become the new face of the Russian fashion brand Cyrille Gassiline's Spring/Summer 2016 collection."
Oldushka is not the primary source of income for his models.
"It's more like a freelance job that allows people to try something new," Gavar concludes. "For many it has a therapeutic effect, which can boost your self confidence."
All rights reserved by Rossiyskaya Gazeta.