Russian director Ilya Naishuller's debut film "Hardcore Henry," starring Sharlto Copley, Tim Roth and Danila Kozlovsky is about to be released worldwide. Produced by renowned Russian director and producer Timur Bekmambetov and filmed in Moscow, the movie is a captivating, violent action film shot from a subjective, first-person camera angle from the first to the last frame.
Three years ago emerging director Ilya Naishuller played indie rock in an average band called Biting Elbows. Everything changed in 2013 when he decided to shoot a video for the band's song "Bad Motherfucker" in the style of a harsh computer shooter.
The video became a hit on YouTube, racking up 10 million views in 10 days (33 million today). One of the viewers was Timur Bekmambetov, who, according to Naishuller, called him and offered him to make a feature-length film in the style of the video. Work on the movie began in 2014.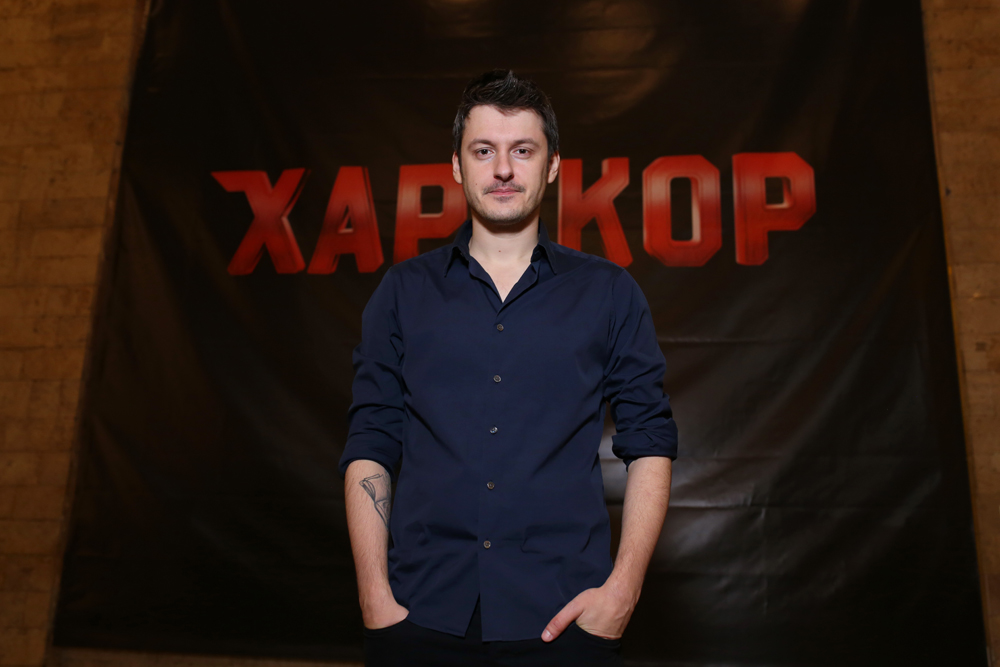 Ilya Naishuller: "We had created something really awesome." Source: Press photo
The West is taking serious interest in the picture, with one American distributor having invested $20 million in the promotion of the film, whose budget was a mere $2 million. Ilya Naishuller sat down to talk with RBTH before the premiere.
Video by bitingelbows / YouTube
RBTH: The film is the first Russian project that cinemagoers from dozens of countries will see on the big screen. Is this what you wanted from the very beginning?
Ilya Naishuller: Yes. This is why Timur Bekmambetov and I immediately decided to make the film in English.
Video by STX Entertainment / YouTube
RBTH: Participating in the Toronto Film Festival is prestigious in itself, especially when your film is shown as a world premiere. Did you follow the audience's reaction during the first screenings?
I.N.: Of course! Because we didn't know how the audience would react to the adrenaline rush hitting them from the very first minutes. That is, we understood, of course, that we had created something really awesome. But how many such awesome things have ended up unappreciated by the public in the history of cinema?
Hardcore opens with a very long action scene. And I was extremely worried during the premiere in Toronto that it would tire the audience, that they would be repulsed by the great quantity of violence. I entered the viewing room after the lights were switched off. In the first 10 minutes people watched the movie in complete silence. Then suddenly I heard applause, voices of approval. The film basically galvanized everyone. All my doubts about whether or not the audience would understand everything correctly and accept our film vanished.
With Hardcore's international breadth, this is a very Moscow film in terms of choice of locations. All the action takes place in the modern Russian capital, whose landscapes are perfect for the style of a cyberpunk action movie.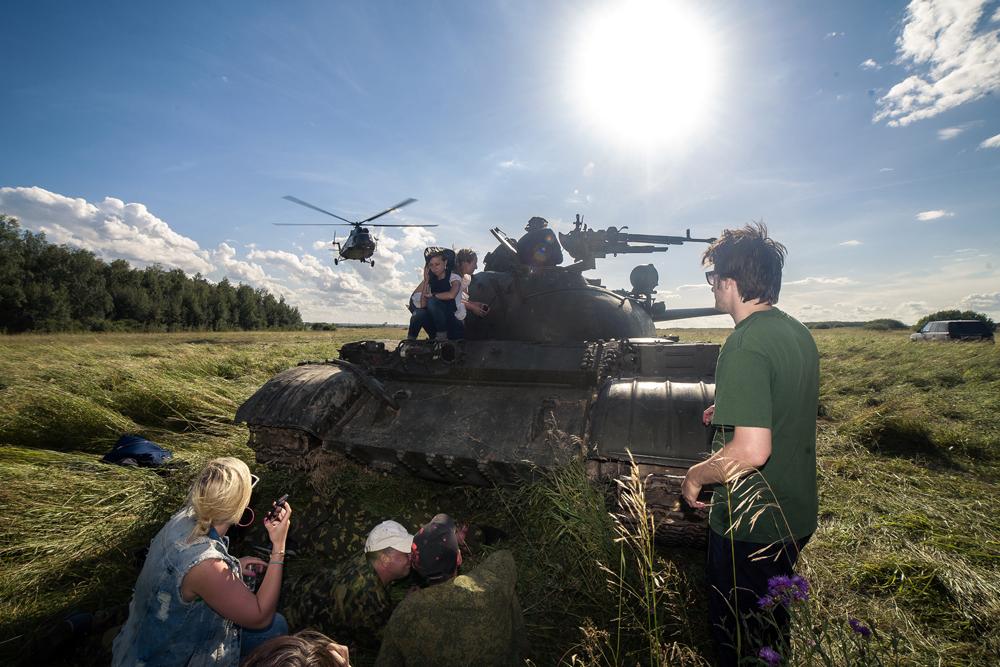 A scene from the Hardcore movie. Source: Press photo
RBTH: Was it the initial idea to shoot it in Moscow?
I.N.: Yes. I thought that this choice would be appreciated both by Russian and foreign viewers. The Russian audience will be pleased to recognize many things… In Hardcore there's constantly something flashing by that's very familiar, but at the same time not banal: the Stalinist imperial style of Leningradsky Prospekt, the Pushkin Bridge…
However, for Western viewers the Moscow landscape is a certain discovery, something intriguing and fresh. Sure, American viewers may not understand that it's Moscow in the shot – we don't have postcard attractions such as St. Basil's Cathedral or the Kremlin. But for them this urban surrounding will be intriguing, unusual and new. Because filming an international action movie in New York, London or Paris is too common.
Yet before us no one had shot anything in which the majority of the effective action scenes take place in Moscow. And I'm already receiving feedback on this from the Western public. They like the Moscow setting precisely because of its freshness and uniqueness.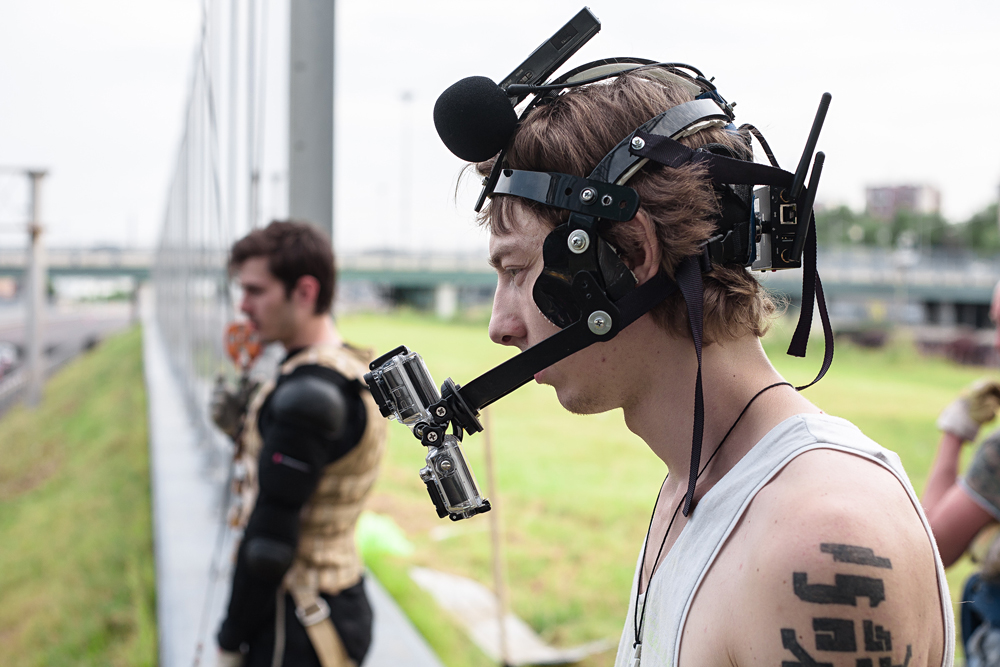 Actor Sergey Valyaev. Source: Press photo
RBTH: Is your next project also going to be in English?
I.N.: Yes and it seems that it won't be Russian. It's not that this is my categorical position. It's just that I don't see myself in the system of modern Russian cinema. The projects that I would like to do in Russia still do not exist in nature.
RBTH: What will your next film be like? A blockbuster with many action scenes?
I.N.: I have the possibility to shoot a film with a $100-million budget. It has top actors. Everything is serious. But I think I will decline.
Firstly, after Hardcore I want to do something radically different. And a change of genre, I think, will be the best solution.
Secondly, there are so many offers that I have the possibility to choose how to participate in the projects. Of course, I am interested in those pictures where I am invited not just as a director without the right of the final word.
While there is time I must look around and weigh everything. After a high-profile debut it is easy to make a false step and get into a situation in which your second movie is a complete failure. And I really wouldn't want it to happen like that.
Subscribe to get the hand picked best stories every week
All rights reserved by Rossiyskaya Gazeta.