A Euro 'vision' of discord: The reaction from Russia and Ukraine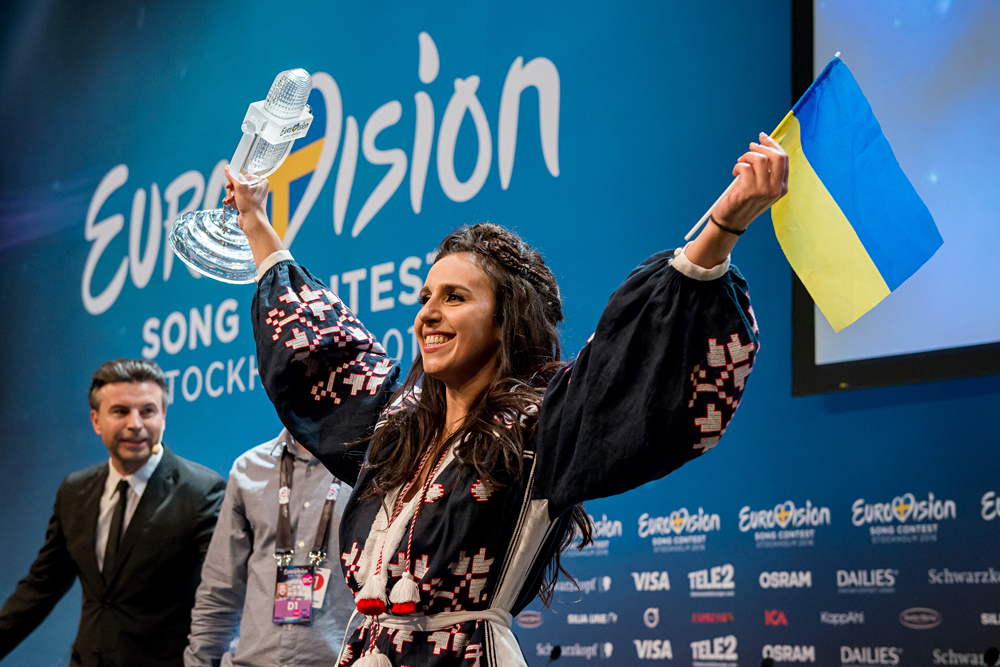 Ukraine's Jamala celebrates as she wins the Eurovision Song Contest final with her song '1944' in Stockholm, Sweden, May 15, 2016.
Anna Velikova (EBU)
Eurovision, Europe's most popular song contest, has pitted Russia against Ukraine. The winning song and the results of the jury have prompted considerable commentary in both countries, turning an apolitical show into yet another frontline in an ongoing media war.
The Eurovision 2016 winning song by Ukraine's Jamala, is called "1944." It is dedicated to the Crimean Tatars, who were deported from the Crimean peninsula following an order by Soviet leader Joseph Stalin in 1944 and is based on the story of the singer's great-grandmother, who was among those deported. In the course of just several days in May1944 some 250,000 people were exiled from their native land for alleged collaboration with Nazi Germany.
The Eurovision winner herself said that it would be wrong to look for politics in her song. However, in a phone conversation with the Russian prankster Lexus, who introduced himself as an aide to Ukrainian President Petro Poroshenko, Jamala agreed that her song could have been called "2014" (the year when Crimea joined Russia following a controversial referendum that ruined relations between the two countries).
"Then the song would certainly not have made it to Eurovision and would have been seen as a political act," Jamala said, adding. "Of course, there is a political slogan in this song. You and I know it, but it's a secret."
Reaction in Russia
Europe's major song contest no longer pretends that it is not political, Russian media and social network users pointed out after the voting. The whole show, they insist, is no more than an exchange of political pleasantries between friendly countries rather than a real contest of musical talents.
"To me, of course, it came as a surprise that some countries were boycotted in the juries' voting," Russia's Sergey Lazarev, who came in third, said, commenting on the outcomes of Eurovision 2016 to the Life.ru web portal. Lazerev's song, "You Are the Only One" got the largest number of votes from TV viewers, yet the final results were determined on the strength of viewers' votes, as well as those of professional juries from each country.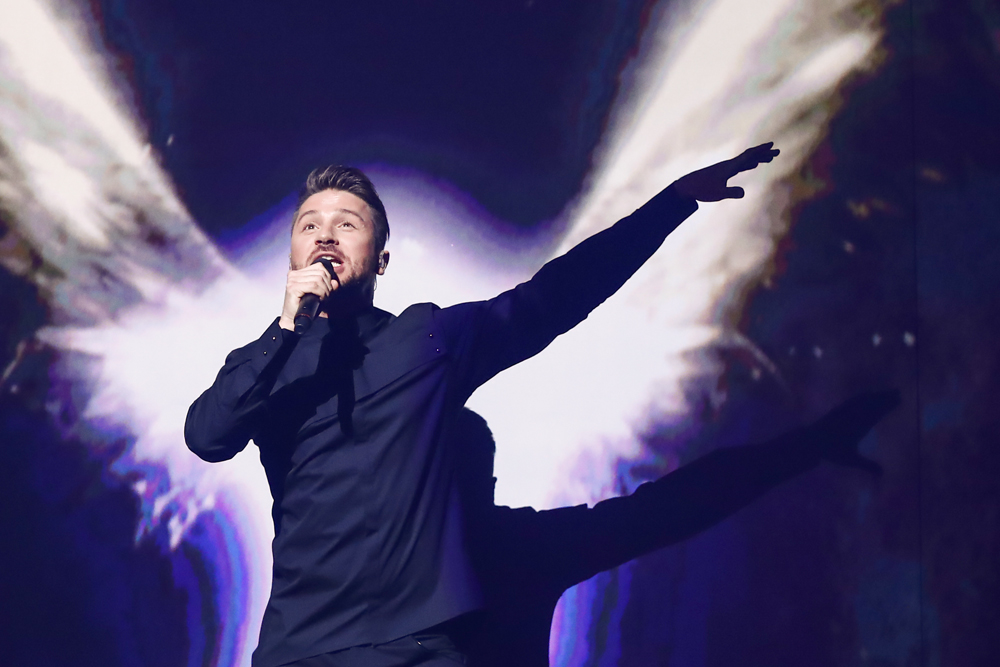 Russia's Sergey Lazarev. Source: Andres Putting (EBU)
Konstantin Kosachev, the chairman of the international affairs committee at the Russian Federation Council, the upper house of Russian parliament, went so far as to conclude that the Eurovision results would have a negative impact on the peace process as outlined in the Minsk Accords because Ukrainian President Petro Poroshenko will now have even fewer incentives to stick to the deal.
"Why change laws, why seek agreement when 'Europe is with us' and the 'West will help us,'" said Kosachev.
Prominent Russian producer Yana Rudkovskaya (who was behind Eurovision 2006 'silver medalist' Dima Bilan, who later went on to win the contest in 2008) suggested filing a complaint with the European Broadcasting Union and seeking a change in the competition's rules.
"It's not clear what principles the jury vote was based on if 21 countries… gave us zero points, while TV viewers gave us the largest number of votes," Rudkovskaya told the Komsomolskaya Pravda tabloid. There should be ballot documents with clear criteria spelled out on them (e.g. voice, production, performance, etc.), Rudkovskaya suggested.
ReactioninUkraine
In Ukraine, Jamala's victory was greeted with jubilation.
"The whole of Ukraine is grateful to you Jamala!" President Petro Poroshenko wrote on his Facebook page, while former Ukrainian Prime Minister Arseniy Yatsenyuk said: "Ukraine is winning and will continue to win. Crimea will be Ukrainian!"
Some Ukrainian observers insist that there was no politics in Jamala's victory.
"This victory is not politicized, it is sincere and well-deserved," political analyst Vladimir Fesenko said in a comment to Ukrainian National News. "This is the people's and cultural diplomacy."
At the same time, the victory by a Crimean Tatar has provoked a wave of calls to restore Ukrainian sovereignty over Crimea. Ukrainian MP and journalist Mustafa Nayem wrote on Facebook: "There would be ultimate justice in holding next year's Eurovision at Jamala's place of birth, Ukraine's Crimea." [Ed. It should be noted that the singer was actually born in Kyrgyzstan]
Will 2017's Eurovision be marred by scandal?
Next year Eurovision will be held in Ukraine. Many Russian cultural figures have been banned from entry to Ukraine due to their support of the Russia's involvement in Crimea and the separatist movements in Eastern Ukraine. Ukrainian MP Anton Herashchenko has already told the Govorit Moskva radio station that participation in the contest will be open only to those performers who do not consider Crimea to be Russian territory.
For its part, the Kremlin has warned against "saber-rattling" concerning next year's Eurovision. It is an international contest, it has its selection rules and they are uniform for all countries, so Kiev will have to bear this in mind, Russian presidential press secretary Dmitry Peskov said.
Subscribe to get the hand picked best stories every week
All rights reserved by Rossiyskaya Gazeta.