Converted factory in Moscow reopens as museum of 'Russian Impressionism'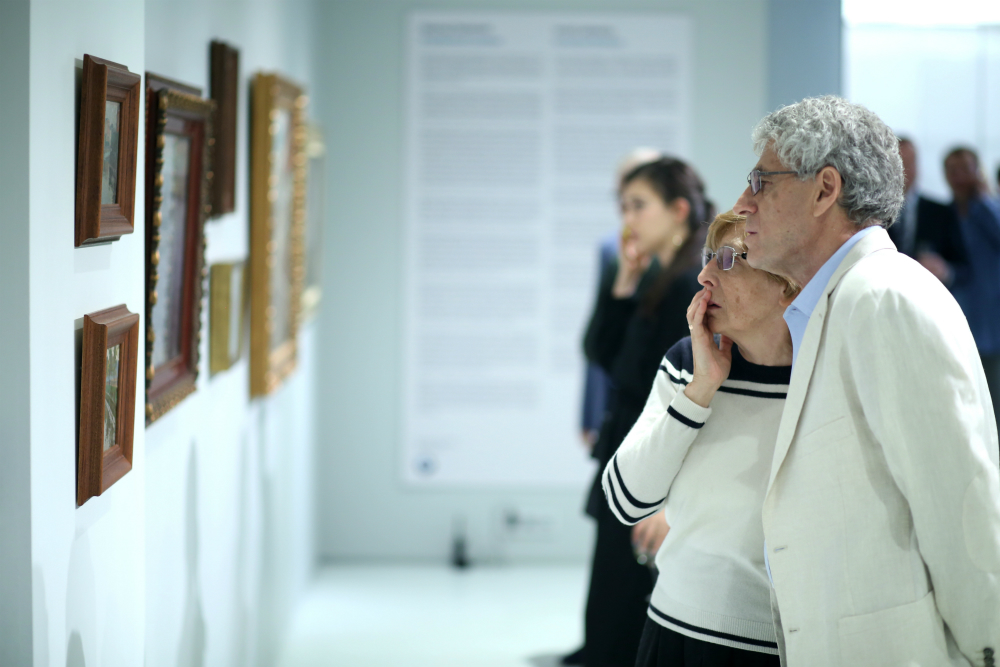 The museum is full of small and medium-size works, mainly sketches, by top names in Russian art.
Press photo
A $20-million-dollar building designed by John McAslan + Partners and a controversial concept: RBTH reports from a new museum belonging to tycoon Boris Mints that opened to the public on May 28.
Walking through the main entrance of the former Bolshevik confectionery factory, you will find yourself in a museum square surrounded by apartments and buildings of a modern business center. The factory has been converted in the loft style that remains fashionable in Moscow still: old early-20th-century brickwork + new structures made of metal, concrete and glass.
Architects from the British bureau John McAslan + Partners have fitted the huge cylindrical building of what used to be the factory's flour warehouse with a rectangular block at the top and covered the whole construction with an aluminum mesh, turning the building into a work of art in its own right.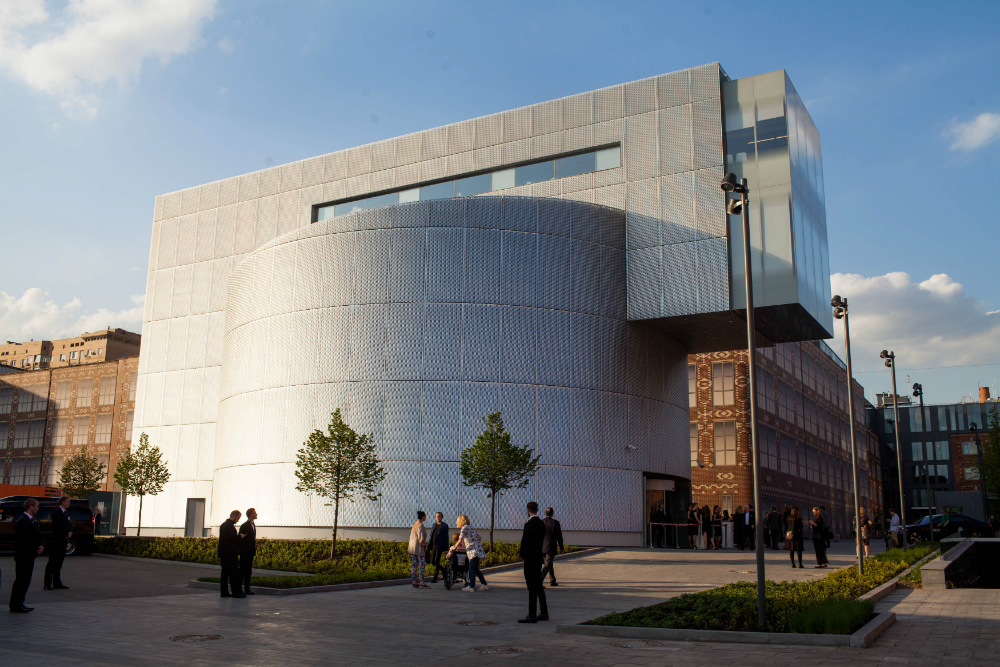 Source: Press photo
The exhibition space – about 1,000 square meters spread over four floors – feels quite cozy, like in a medium-size Larry Gagosian gallery in New York or Paris. The circular halls inside are linked by spiral staircases along the diameter. On the third floor, there are open-air terraces on both sides of the building: the plan is to use them for art classes for children and adults in warm weather.
Is there such a thing as Russian Impressionism?
The owner of the O1 Properties investment company and art collector Boris Mints, 57, began taking an interest in art in 2001, when a Moscow art dealer introduced him to works by Russian artists of the late 19th and early 20th century.
"Art collecting requires a lot of time and knowledge," said Mints. "You need to read a lot, see a lot and talk to professionals."
He had bought some artworks before – first as wall decorations and then "in search of a style of my own." He started with drawings by Alexandre Benois and various works by modern artists, from conceptual artist llya Kabakov to Valery Koshlyakov, of whom he remains an ardent fan.
As far as Mints and his team are concerned, the latter's works could also be seen as belonging to "Russian Impressionism" and the museum promises to hold a Koshlyakov exhibition soon after its launch.
The businessman recalls that he became really passionate about art after he had seen exercises in Impressionism done by prominent Russian artists – Konstantin Korovin, Boris Kustodiev, Valentin Serov, Pyotr Konchalovsky and others. Yet these exercises are quite rare since for Russian painters they remained no more than an experiment: They did not take center stage in their work and did not develop the passion and poetic spontaneity typical of Impressionism.
Hence the negative reaction that the name of the new museum has provoked in the professional art community. Most see it as a speculation, a ploy to attract the public, and cite Mikhail German, an influential art professor and a senior research associate at the Russian Museum in St. Petersburg, whose book Impressionists: Lives, Art, Time clearly defines the circle of the style, describing Impressionism as "a Parisienne."
"It is an absolutely specific chapter in the history of French (and French alone!) art: from the 1860s to the 1880s, eight exhibitions from 1874 to 1886, specific names, lives, events, issues, finally, the existence of a more or less stable group and – sometimes – even an organization of artists," writes German in his book.
As a private museum, however, the new collection is entitled to a certain freedom of interpretation.
A rational collection
Mints's collection, which is displayed on the ground floor, could be described as rational: It does not boast striking masterpieces with the eye-watering price estimates of those sold at Russian art auctions in London. Besides, all the best Impressionist works by Russian artists of the time have long since ended up in museums.
According to RBTH sources, the billionaire himself has never acquired paintings worth more than $500,000 (that was how much he paid for Boris Kustodiev's Park with a Pond).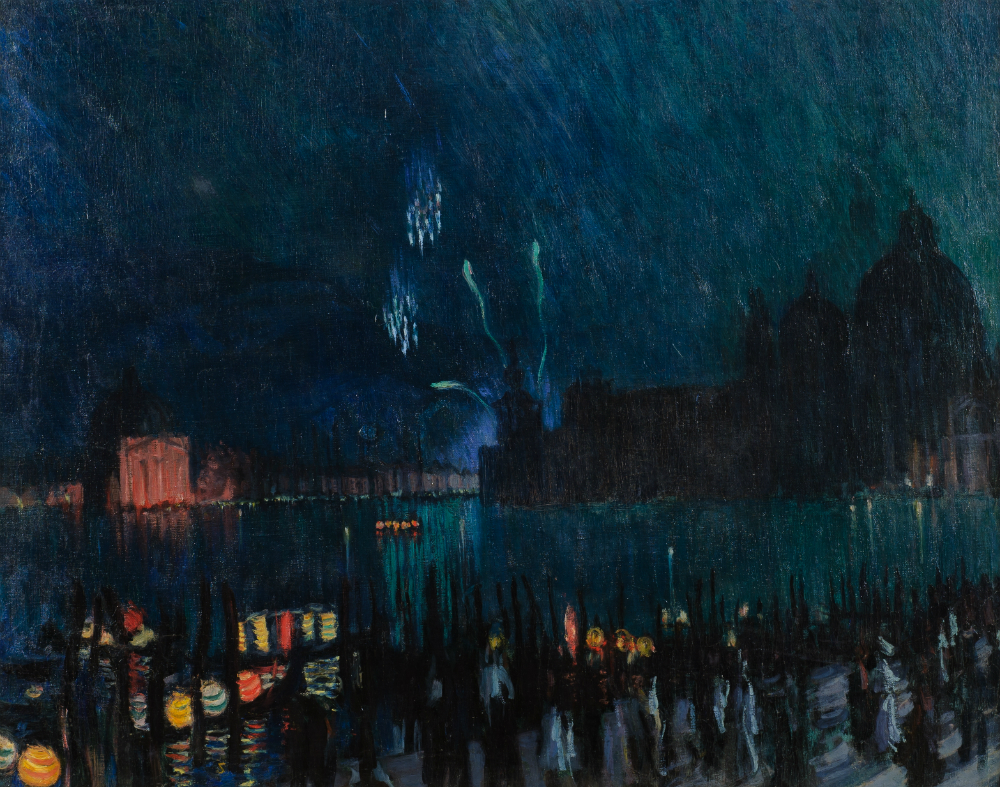 Press photo
Boris Kustodiev. Venice, 1913\n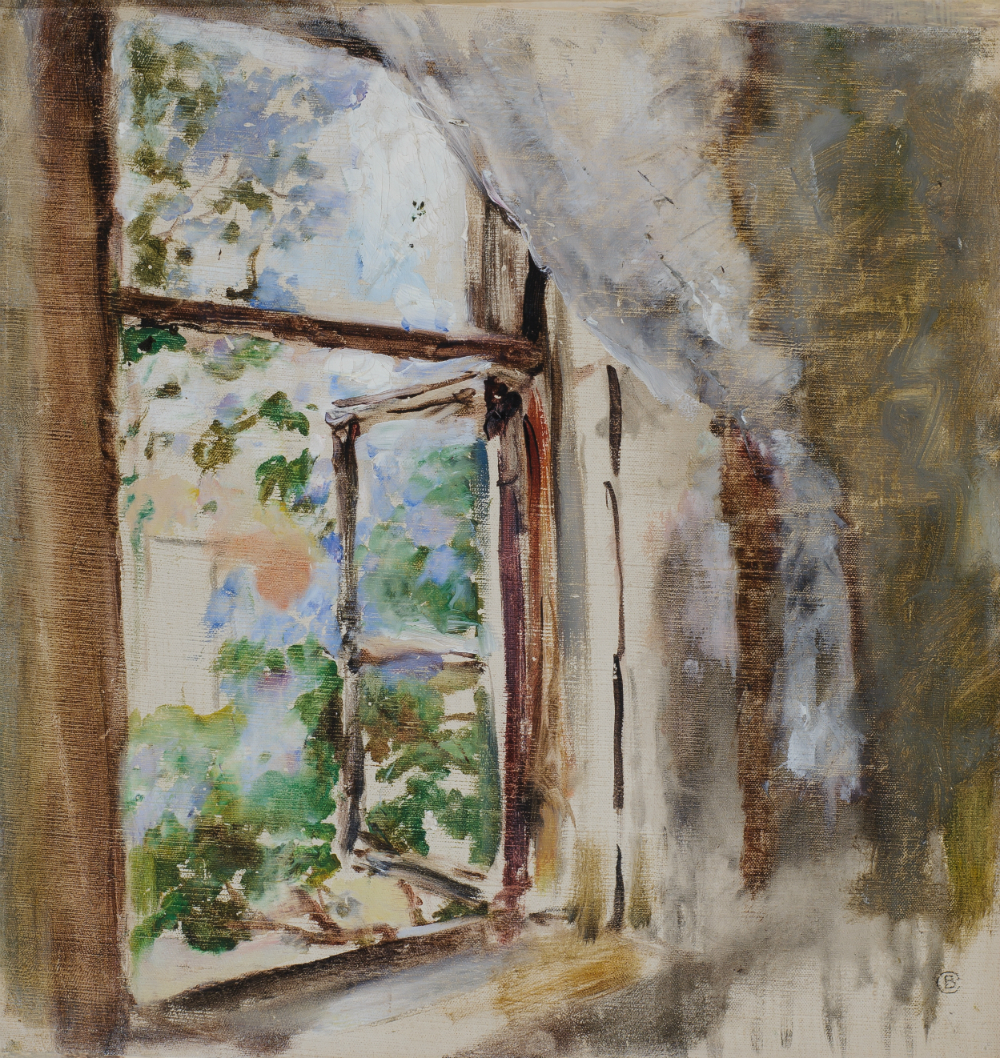 Press photo
Valentin Serov. The window, 1887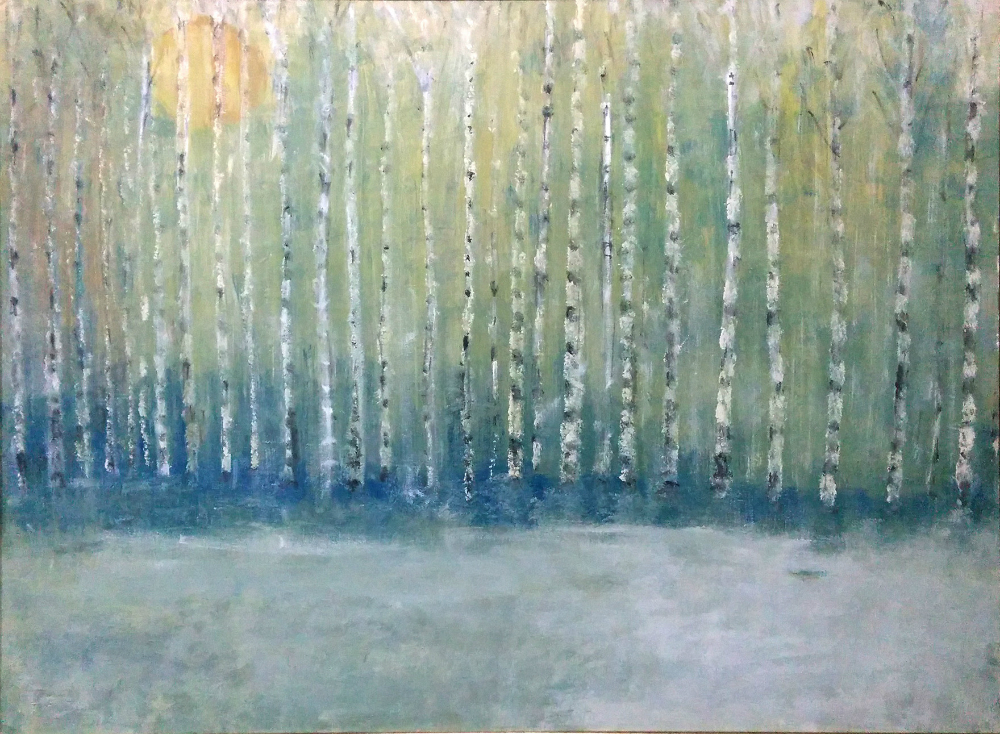 Press photo
Vladimir Rogozin. The winter sun, 2010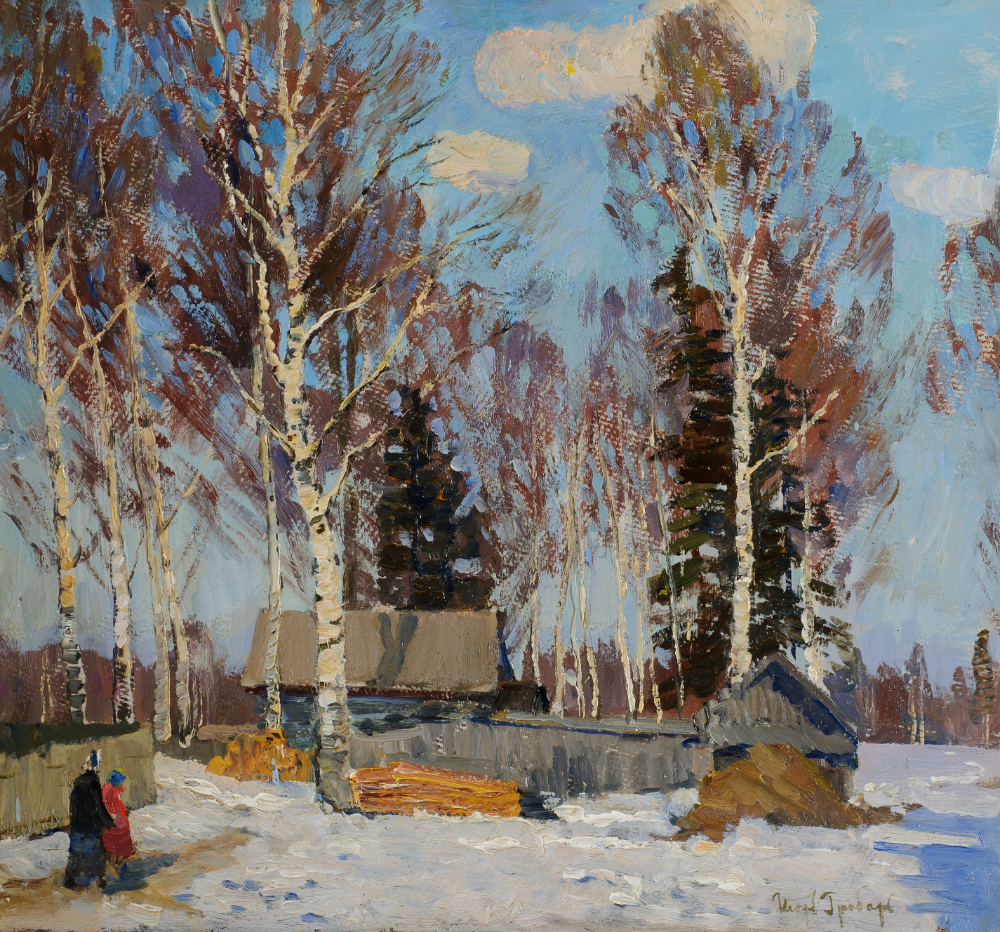 Press photo
Igo Grabar. The winter landscape, 1940-1950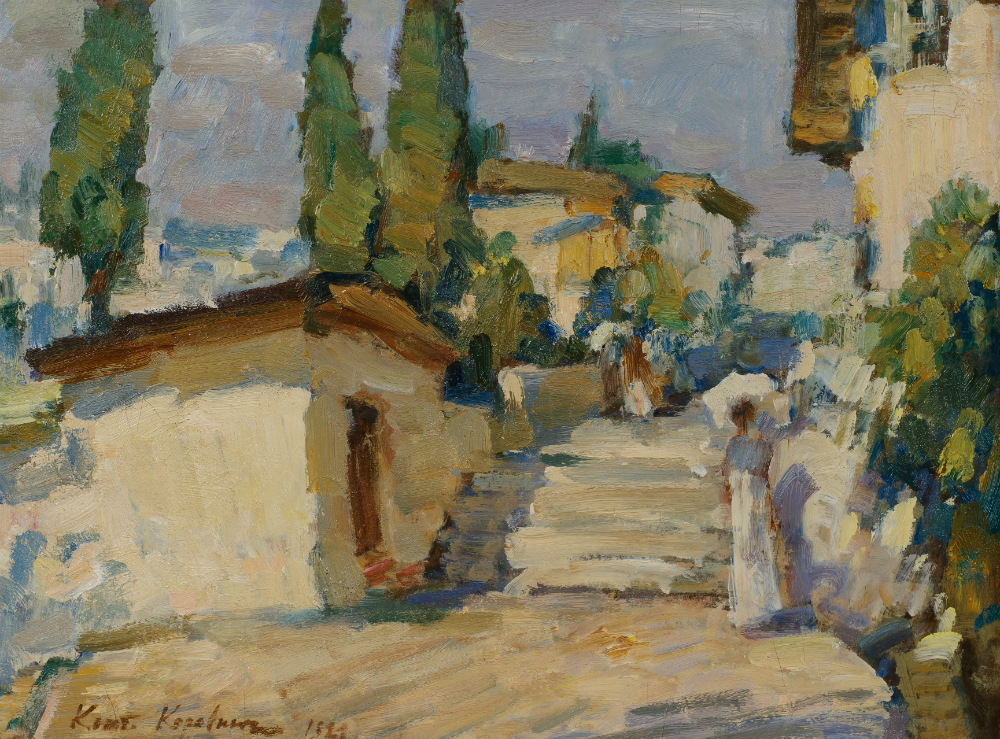 Press photo
u041au043eu043du0441u0442u0430u043du0442u0438u043d u041au043eu0440u043eu0432u0438u043d. u0413u0443u0440u0437u0443u0444, 1921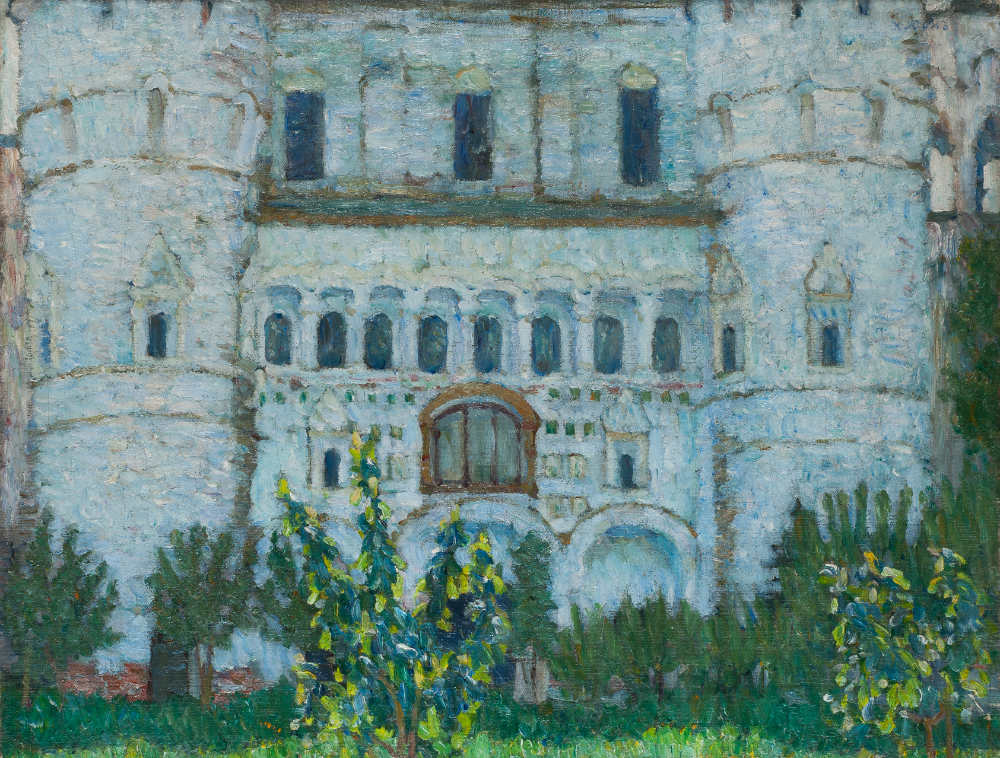 Press photo
u041au043eu043du0441u0442u0430u043du0442u0438u043d u042eu043eu043d. u0412u043eu0440u043eu0442u0430 u0420u043eu0441u0442u043eu0432u0441u043au043eu0433u043e u041au0435u043cu043bu044f, 1906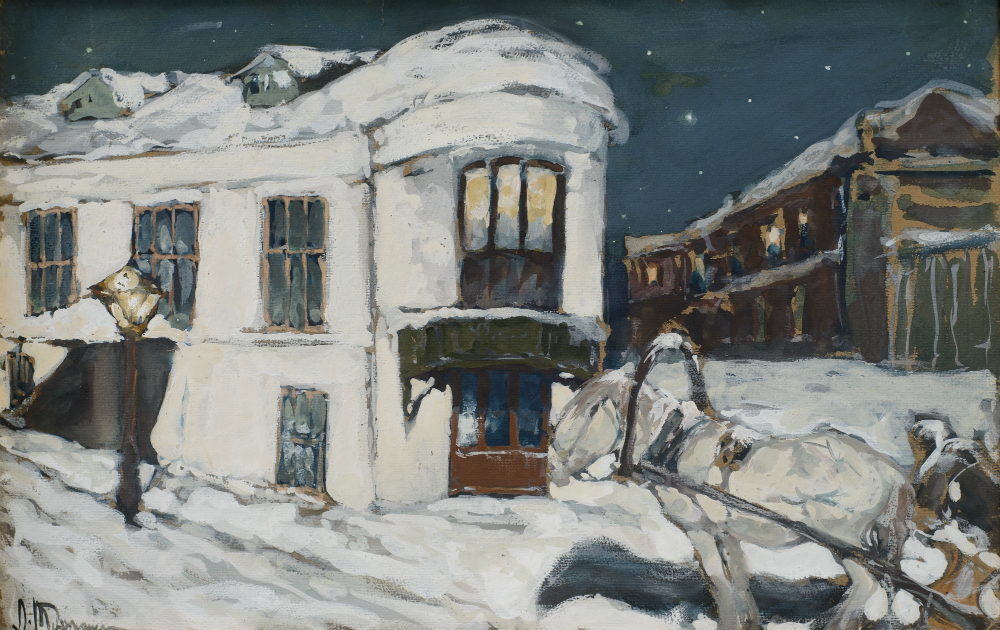 Press photo
Leonard Turzhansky. Moscow. Samotyoka, 1910s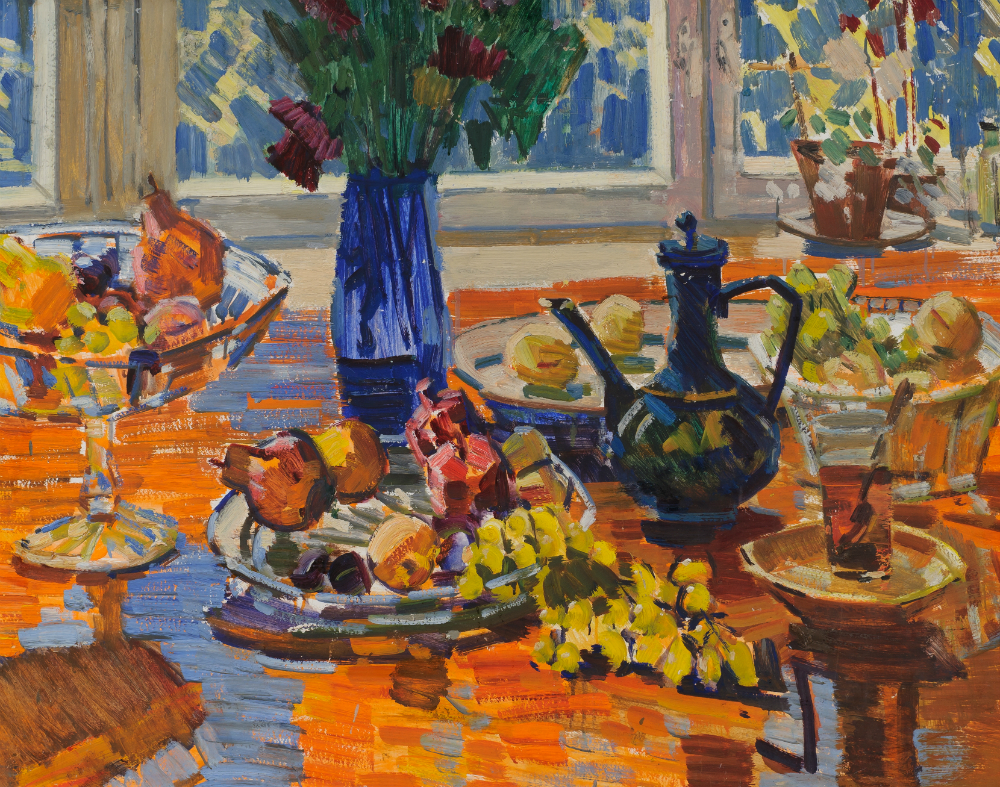 Press photo
Nikolai Gorlov. The still life with grapes and a kettle.
Yet the museum is full of small and medium-size works, mainly sketches, by top names in Russian art. For example, it has an uncharacteristic piece by Kustodiev (known mainly for his "Russian folk portraits") called Venice; the delicate Window by Valentin Serov and a sketch for the portrait of his fiancée Olga Trubnikova, which is in the Tretyakov collection; or Pyotr Konchalovsky's Dinamo Skating Rink.
The launch of the museum is also being marked by an exhibition of works by Jewish artist Arnold Lakhovsky, a pupil of the famous Ilya Repin, who spent most of his life in Paris and New York. He is one of those artists who are described as "underestimated" or "unfairly forgotten". The museum intends to hold a series of exhibitions by artists of similar fate, which – if nothing else – promises some new discoveries and fresh impressions for the public.
Subscribe to get the hand picked best stories every week
All rights reserved by Rossiyskaya Gazeta.