Russian ballet stars gather in London for holographic concert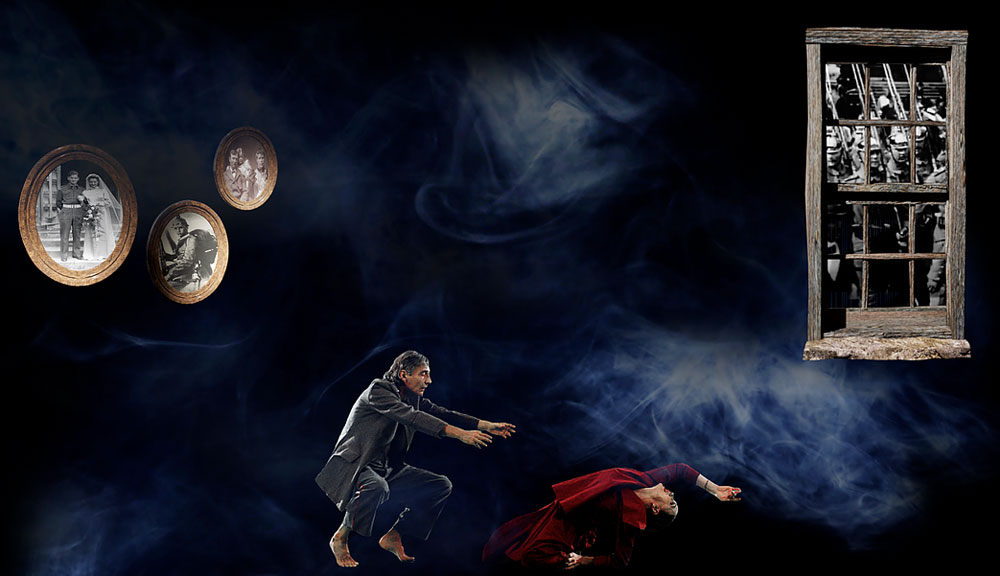 Ezio Tangini and Flavia Ghisalberti.
symphonytoalostgeneration.com
Fusing classical music, dance, drama and archival film, "Symphony to a Lost Generation" is a 3D audio-visual spectacular featuring the use of holographic technology on a scale never seen before. An RBTH correspondent attended one of the first performances in London to find out what the fuss is about.
symphonytoalostgeneration.com
Natalia Osipova and Sergei Polunin.
symphonytoalostgeneration.com
Ezio Tangini and Flavia Ghisalberti.
symphonytoalostgeneration.com
Anselm Kiefer&#39s Tottering Towers
symphonytoalostgeneration.com
Gallipoli Campaign
symphonytoalostgeneration.com
Orchestra
symphonytoalostgeneration.com
Scene of Movement 2
A row of military men: sergeant, captain, naval officer; one by one they fall, only to be replaced by another nameless, determined set of trembling limbs marching in step like a row of shotgun targets.
Nationality, allegiance and age are stripped away as a rhythm without sound reverberates in shockwaves more tangible than mere memory… you don't have to hear the last shots that echoed through these men's eardrums in order to feel them.
Later, a man sits in the shadows, polishing a boot that reflects the light of the yellow mustard gas that turns his world one into of swirling ochre. Another chases his own memory as it evades him, encapsulated in a shimmering, spinning diamond of motor neurons.
The world's first production of its kind, Symphony to a Lost Generation is a holographic, feverish dream that transcends the divide between tired narrative and self-delusion.
The production, which premiered at LSO St. Luke's in London on May 28 before beginning a tour of the UK that will last until January, attempts to express rather than depict with immaculate accuracy the experience of World War I.
butoh
[a contemporary Japanese dance – RBTH], arias and poetry, the stage transforms itself into a setting both of the past and future with the aid of a purely modern, fully holographic display, in doing so taking its subjects down into the depths of human depravity, loss and dignity.
Composer and director Adam Doden has successfully brought an emotional poignancy to, as he describes it, a world that "would not remain trapped in such gilded cages" of a grand opera house.
This stage brings the audience in contact with over 250 artists including Russian ballet stars Sergei Polunin and Natalia Osipova, Minako Seki, Shekhar Ravjiani and and the legendary Russian soprano Yana Ivanilova, accompanied by the Vienna Philharmonic Choir and the Lithuanian state Symphony Orchestra, compressing the suspense of a three-hour show into 90 minutes.
Barraged by one trailing life after another, Symphony to a Lost Generation is a powerful reminder that compassion is not a finite resource.
Find out more about future performances and venues here: www.symphonytoalostgeneration.com
All rights reserved by Rossiyskaya Gazeta.