Tretyakov, Vogue Russia and London museum to hold fashion exhibition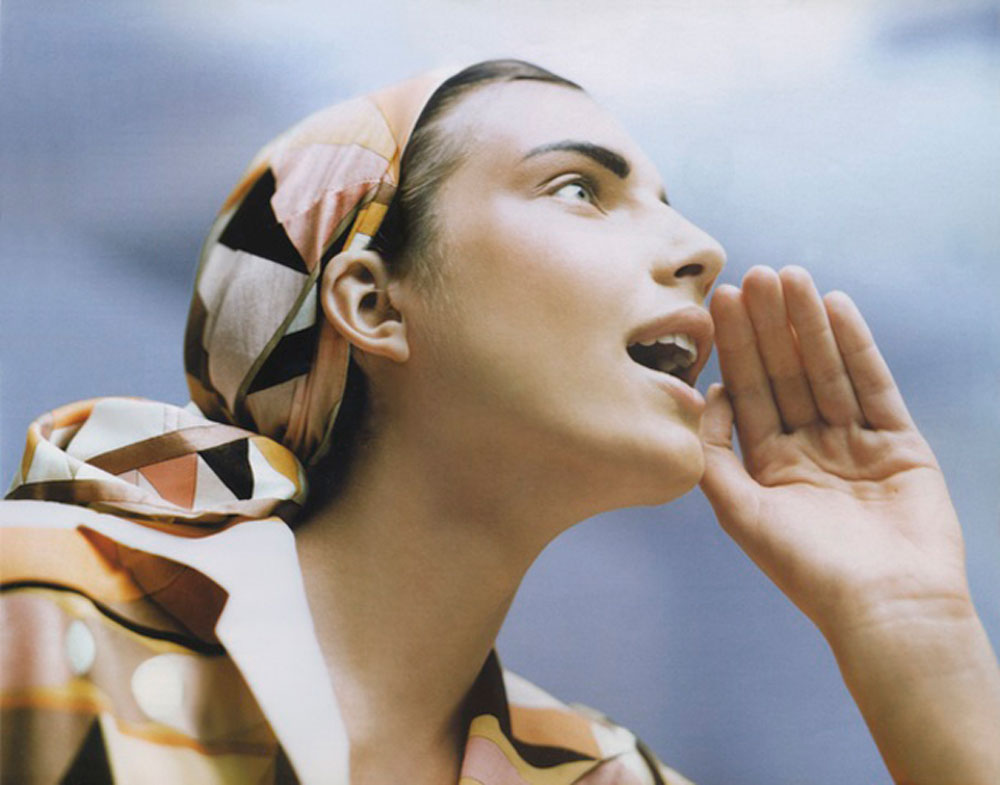 Vogue Russia, May 1999, Zanna.
Vogue Russia
Joint project will explore Russia's impact on fashion.
Vogue Russia
Vogue Russia, May 1999, Zanna.
The State Tretyakov Gallery
Konstantin Korovin, The Northern Idyll, 1892
A joint exhibition between the State Tretyakov Gallery, London's Victoria and Albert Museum and Vogue Russia will open at the London museum in 2020 and move to the Tretyakov in Moscow in the spring of 2021. Visitors will dive into Russia's influence on 20th century and contemporary Western fashion.
The exhibition will focus on Russia's contributions to the haute couture of the last 100 years. According to Anita Gigovskaya, the president of Conde Nast Russia, while "Russia has never itself been a power in world fashion, it has often had the power to influence world fashion." The influences have come in various forms, ranging from that of the Russian court and imperial costumes to avant-garde and revolutionary romanticism. Perestroika, the period in the waning days of the Soviet Union when Russia rapidly adopted Western culture, lent a burst of energy to the fashion world.
The State Tretyakov Gallery
Mikhail Vrubel, The Swan Princess, 1900
The State Tretyakov Gallery
Leon Bakst, Salome. Costume sketch for O.Wilde&#39s play Salome, 1908
Victoria and Albert Museum, London
Theatre Costume, Lu00e9on Bakst (designed), 1912
Victoria and Albert Musuem, London
Fashion design for an Evening Dress, Ertu00e9 for Paul Poiret, Paris (designed); New York (drawn), 1913-14 (designed; 1950s (drawn)
Vogue Russia
Vogue Russia, April 2011, Mariano Vivanco
Vogue Russia
Vogue Russia, September, 2011 Diana Vishneva and Patrick Demarchelier
The exhibit will feature leading artists and designers from Leon Bakst to Alexander Rodchenko and Paul Poiret to Jean Paul Gaultier and will include contributions from fashion, film, fine art, photography and costume design. The aim of the project, according to Zelfira Tregulova, the general director of the State Tretyakov Gallery, is to reveal that in the 20th century Russia "had a strong and long-lasting impact on the way of creative thinking, reflected in different artistic fields."
The Victoria and Albert Museum has long played an important role in bringing an understanding of Russian culture to Europe. With a significant collection of Russian artifacts and numerous Russia-centric exhibitions under its belt, the new collaboration offers an opportunity to deepen the relationship. As Martin Roth, the museum's director, noted, this partnership will usher in a "new era of working with Russia and initiate the process of not just cultural exchange but co-creating cultural content, which will promote a greater understanding of Russia's rich and diverse cultural history."
All rights reserved by Rossiyskaya Gazeta.