6 fun things to do in Moscow parks this summer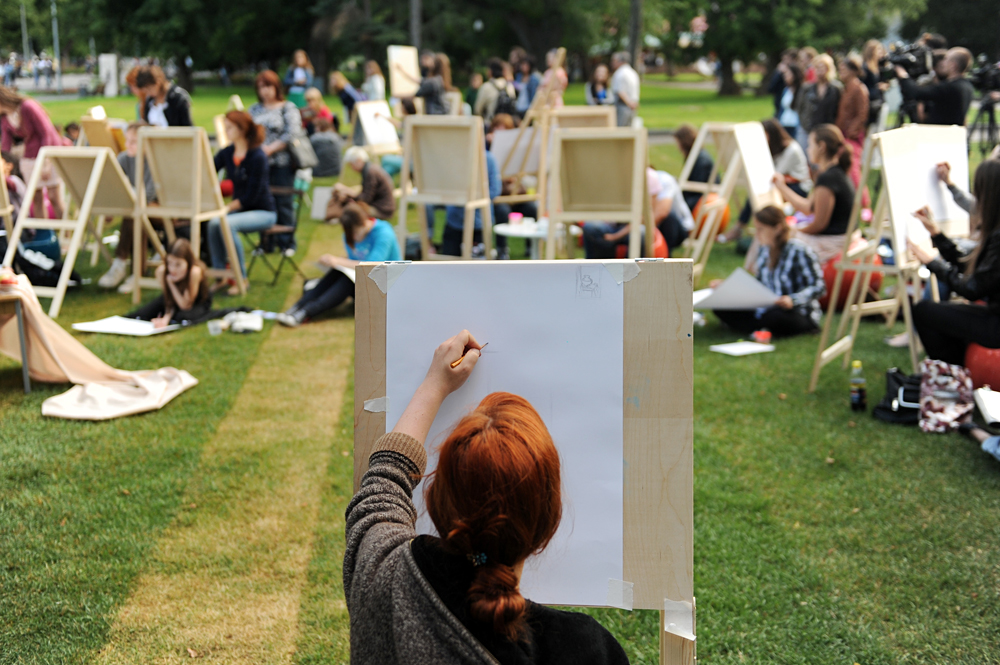 People taking outdoor painting classes in Central Alley in Moscow's Gorky Park.
Sergei Karpov/TASS
Does practicing yoga, dancing the bachata and studying Farsi sound like your idea of an ideal evening? It might just be time to head to one of Moscow's many parks.
1.Dance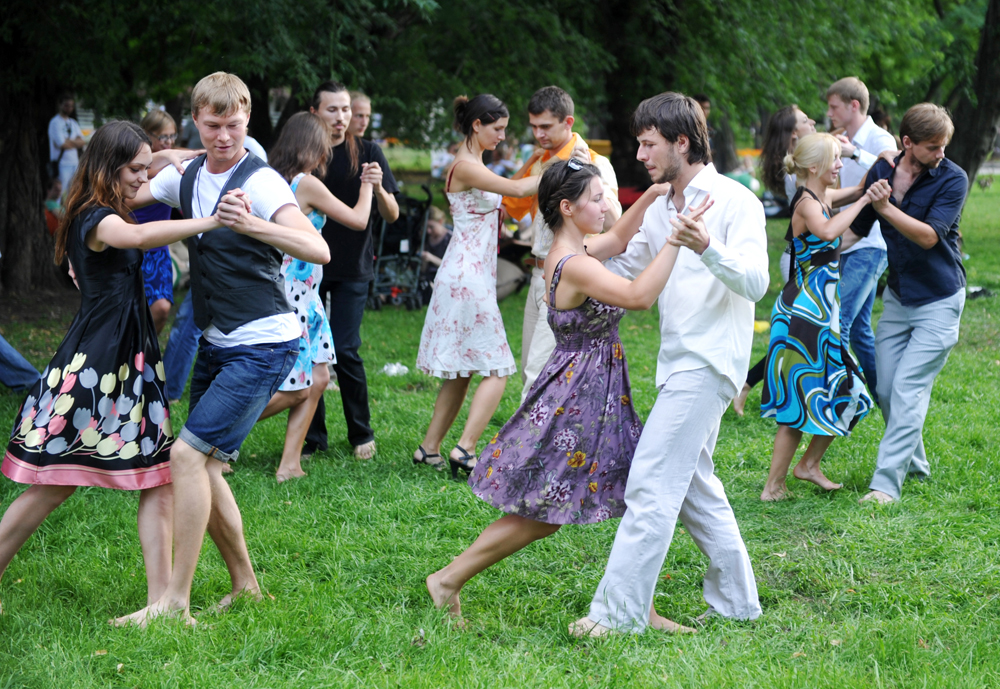 Participants dance at the Dancing City flashmob at Moscow's Gorky Park. Aleksandr Utkin / RIA Novosti
Salsa, bachata and merengue - everyone can find their favorite Latin dance on the Pushkinskaya Embankment this summer. Until summer's end visitors to Gorky Park will be powered by Cuban rhythms. Lessons are free and held every Wednesday and Saturday unless the weather is not cooperating. This tradition, called "most," meaning "bridge," as in the Andreyevsky Bridge, which the event is held near, began several years ago. While it's best to bring a partner, there are plenty of single people here, offering the chance to meet someone new. No dance attire is needed - just come in something comfortable.
2. Learn how to draw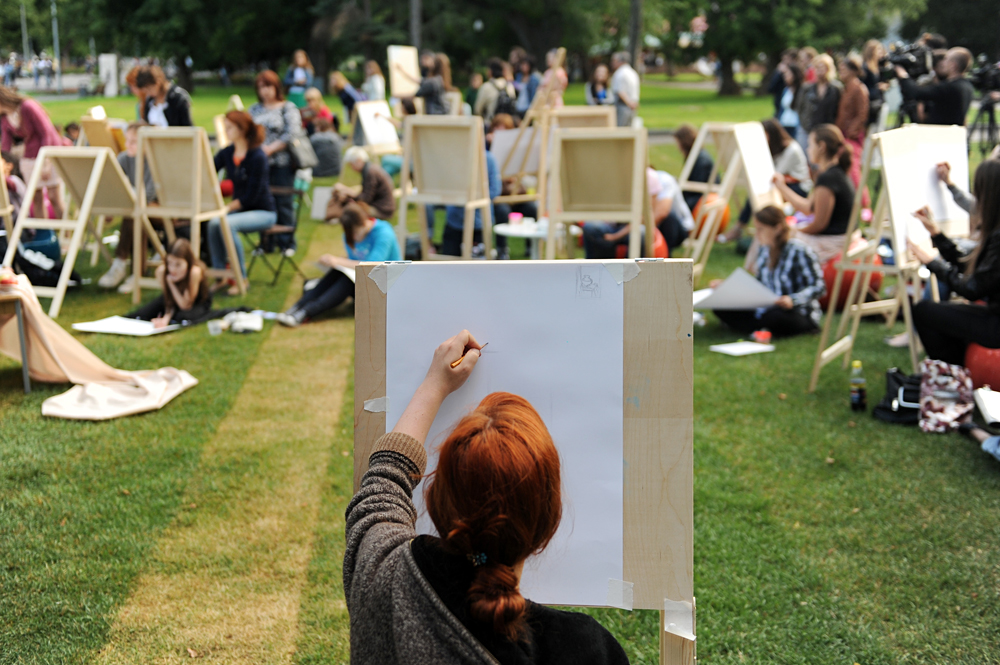 People taking outdoor painting classes in Central Alley in Moscow's Gorky Park. Source: Sergei Karpov/TASS
The ecology pavilion plays host to drawing lessons at Sparrow Hills (Vorobyovy Gory) until August 28. All ages are welcome from 3-6 pm every Sunday. Participants can join either "plein airs" or art workshops. "Plein air" (from the French phrase "open air") is the act of painting outdoors using natural light and conditions. This method allows artists to convey the richness of the paints, the changing of the colors and to explore contrast, brightness, light and shadow. Master classes will be offered in collage, sketching and other techniques. Drop-in classes are 300 rubles (about $5) for adults and free for children under 7.
3. Practice yoga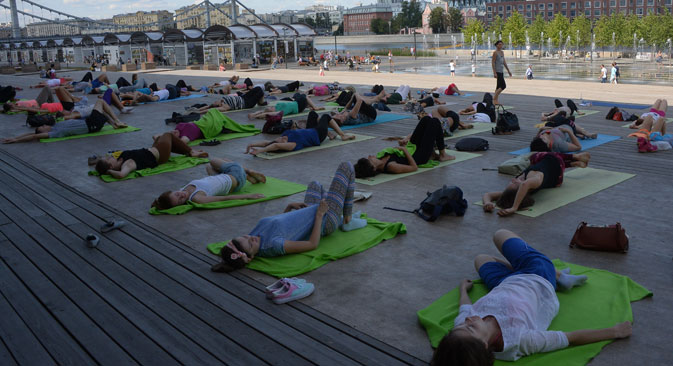 Yoga classes in the Museon park. Source: RIA Novosti/Vladimir Fedorenko
If you want to boost your energy level and enrich your life, join the free outdoor yoga classes at the Muzeon Park of Arts. What could be better than a fresh morning breeze, deep breath, a clear mind and Surya Namaskar? A professional yoga teacher will start your day off on the right note, whether you're on your way to work or headed for a leisurely stroll along the plaza. You can come to morning and evening classes in different styles like hatha, kaula and yantra held on the wooden stairs between the Central House of Artists and the Krymskaya Embankment. Don't forget to bring your yoga mat!
4. Learn new languages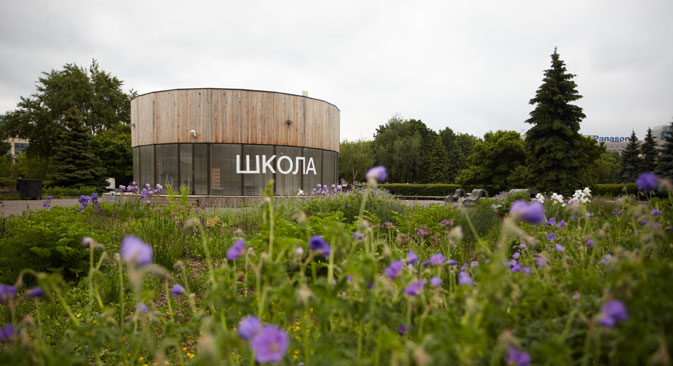 The Shkola pavilion. Source: Elena Pochetova
At the Shkola (School) pavilion at the Muzeon Park of Arts you can learn new languages for free. In the past, languages on offer have included Chinese, Japanese and French, while this year they are even teaching Farsi and Arabic. Both are offered from 4-6pm, with Farsi on Saturdays and Arabic on Sundays throughout the summer.
5. Find the scepter of Ivan the Terrible
Wise Rabbit offers new, family-friendly educational adventures. The Scepter of Tsar Ivan quest is an adventure that gives players the chance to play detective and find Ivan the Terrible's ornamented staff. According to legend, the scepter is made from a unicorn's horn and is decorated with diamonds, emeralds, sapphires and rubies. The quest can be undertaken alone or with a team of up to 5 people for 2,000 rubles ($30).
6. Learn how to make soap with honey
A festival celebrating honey will take place on August 13-14 in Etnomir, Russia's largest Russian ethnographic park and museum. Guests will enjoy folk dancing performances, take part in "robbing the bees" of their honey and witness the opening of the Beekeeping Museum. Visitors can also partake in unique master classes on making soap with honey or candles from honeycomb wax. There are also fun activities for children.
Subscribe to get the hand picked best stories every week
All rights reserved by Rossiyskaya Gazeta.