Shining patterns: 7 facts about finift, a Russian enamel jewelry
Painting on enamel appeared in Rostov Veliky (125 miles northwest of Moscow) in the 18th century. The handicraft got its second wind after the Russian Revolution in 1917, when local masters began to create miniatures with colorful floral patterns. Andrei Gilodo from the All-Russian Decorative, Applied and Folk Art Museum shared some interesting details about the history of finift with RBTH.
1. Russian craft with a French accent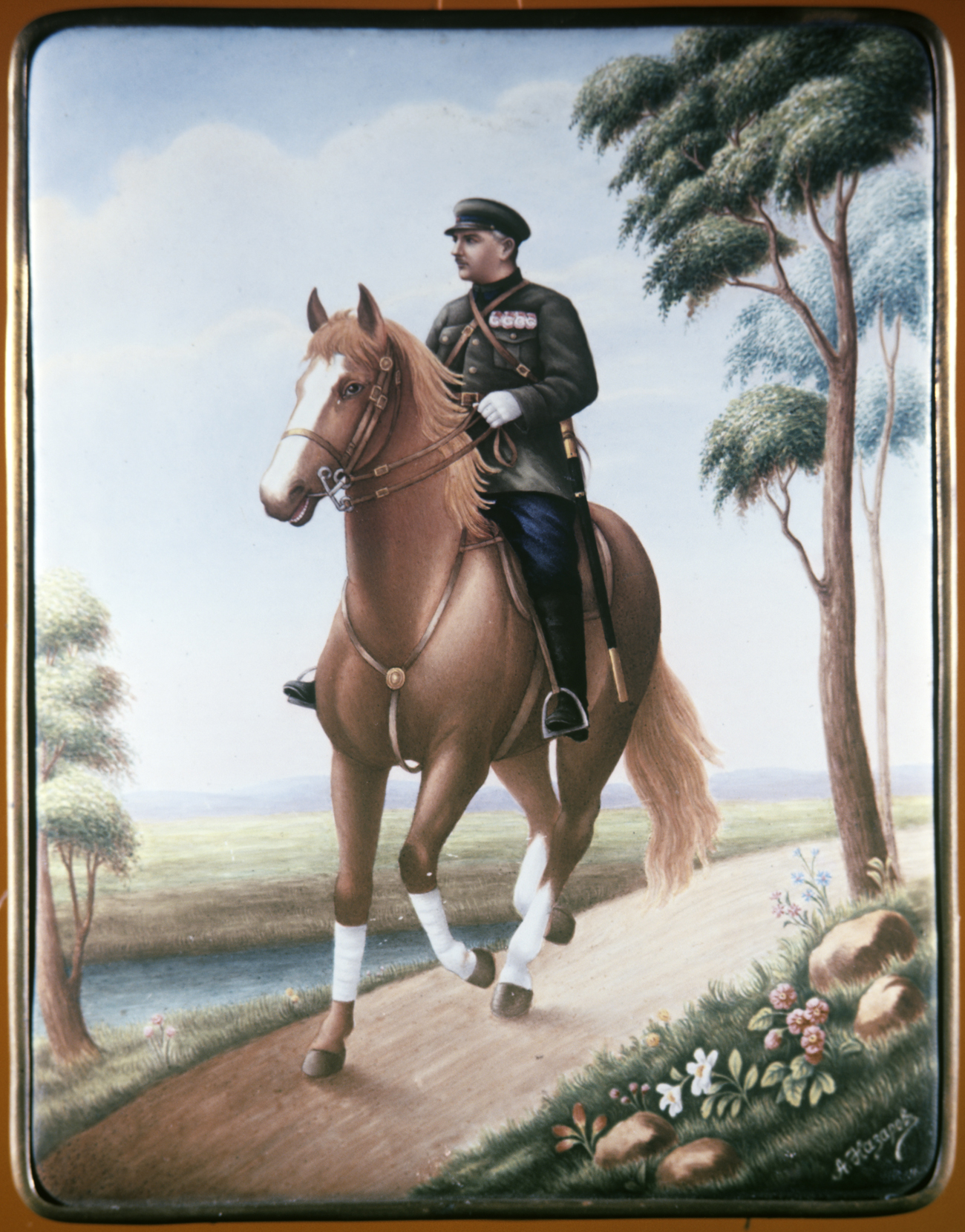 Alexander Nazarov (1873-1948). Voroshilov during a War Game. Enamel. The Rostov Kremlin museum reserve. Source: Vsevolod Tarasevich / RIA Novosti
Enamel in Russia has been known since the end of the 10th – beginning of the 11th centuries thanks to relations with the Byzantine Empire. As an individual type of art, finift came to Russia from France. To be more precise, it came from Limoges, where in the middle of the 17th century a pictorial enamel miniature appeared.
2. Born in fire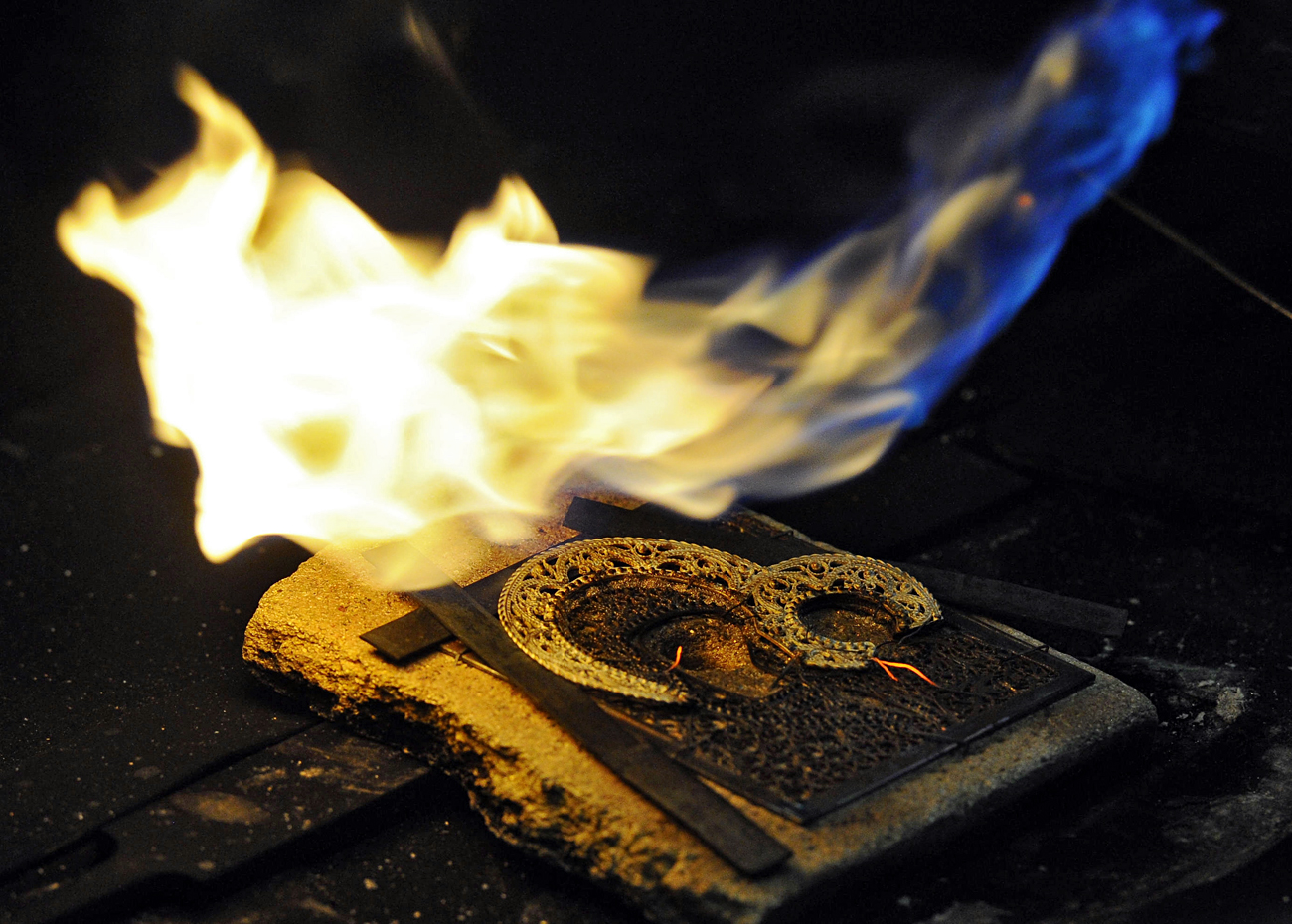 Soldering metal products at the JSC "Rostov finift " factory. Source: Alexey Kudenko/RIA Novosti
Works of this Rostov craft involve a technique of miniature painting on enamel in a filigree metal frame, in which a pattern from tiny wires is soldered to a metal surface. The name finift comes from the Greek "fingitis," which means, "gleaming." Finift has a unique depth and shine because the painting on enamel has many layers and each layer is fired.
3. A miniature for church decorations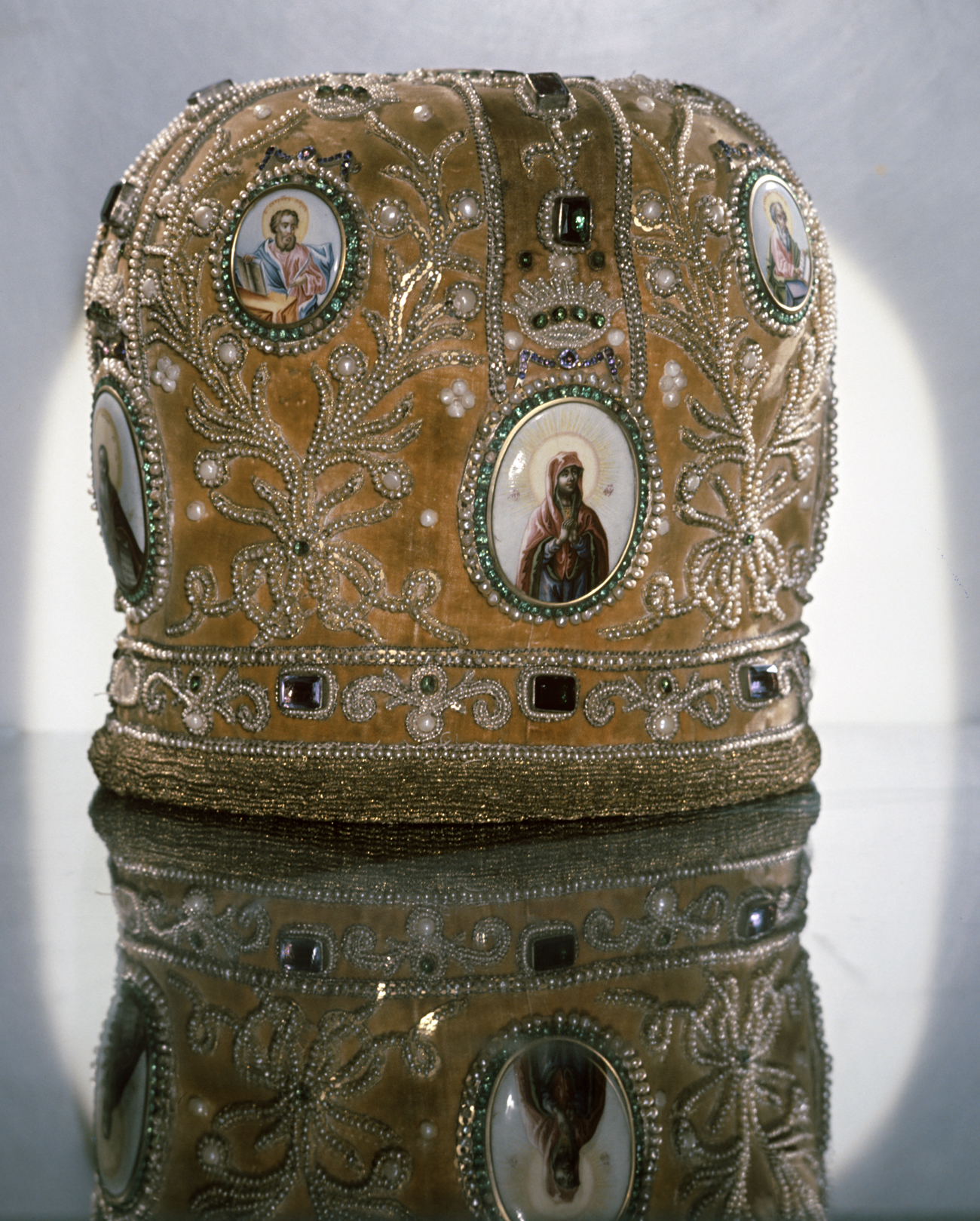 Miter decorated with miniature enamel icons, gems and pearls. 19th century. The Rostov Kremlin museum reserve. Source: Vsevolod Tarasevich / RIA Novosti
Rostov masters used the miniature on enamel with biblical scenes to decorate churches, clergymen vestments and covers of the Gospel. Since the 1840s some secular items such as miniature portraits, genre and narrative works have also employed this technique.
4. Use of porcelain paint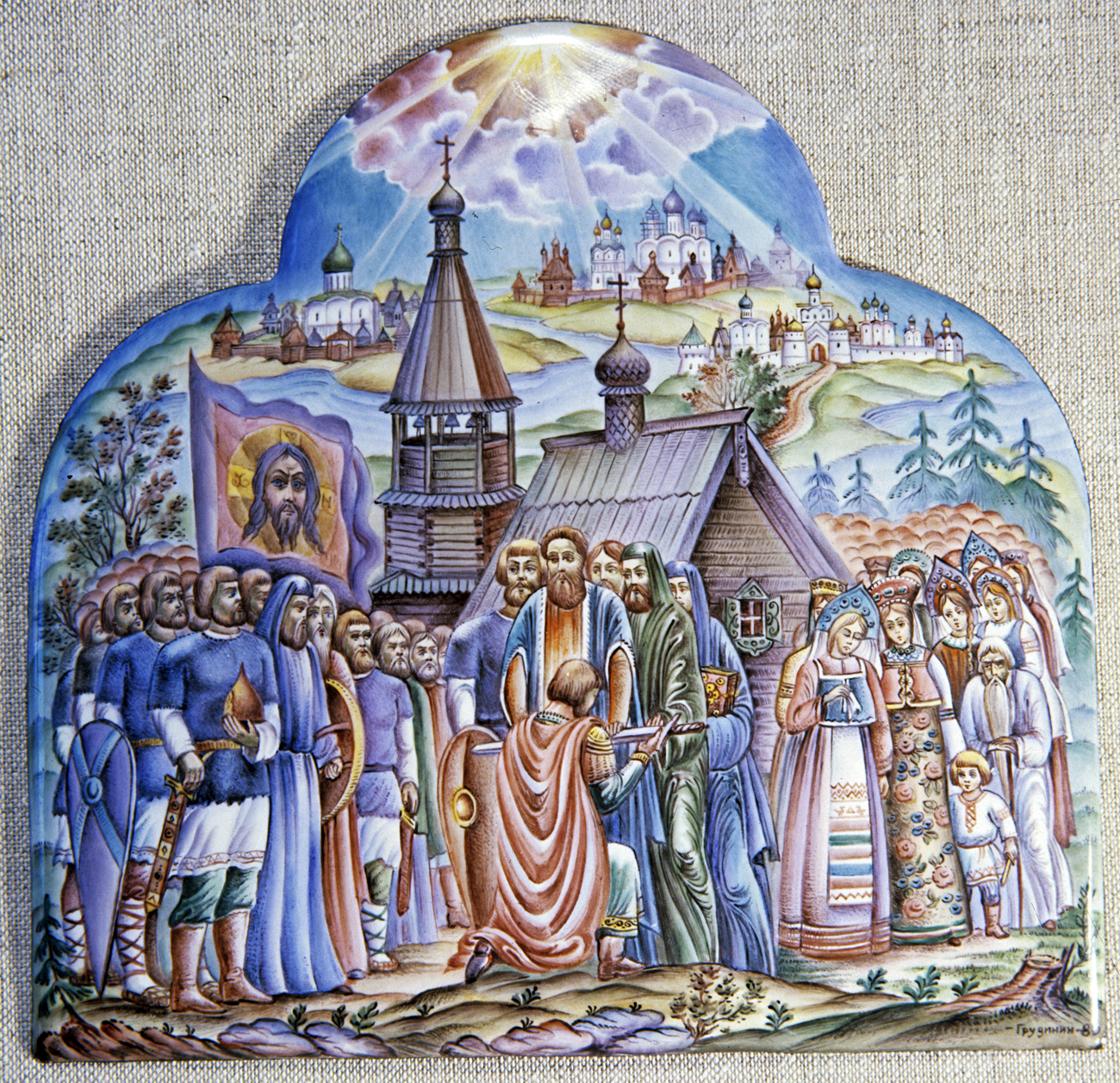 Will Lay Our Heads for Russian Lands panel of the 20th century. Source: A. Milovsky/RIA Novosti
At the beginning of the 20th century craft masters began using porcelain paints instead of metal oxides, which had traditionally been used in Rostov. This change made the work of painters much easier: if they made a mistake they could just remove unsuccessful fragments instead of starting over from scratch.
5. Creation of orders with enamel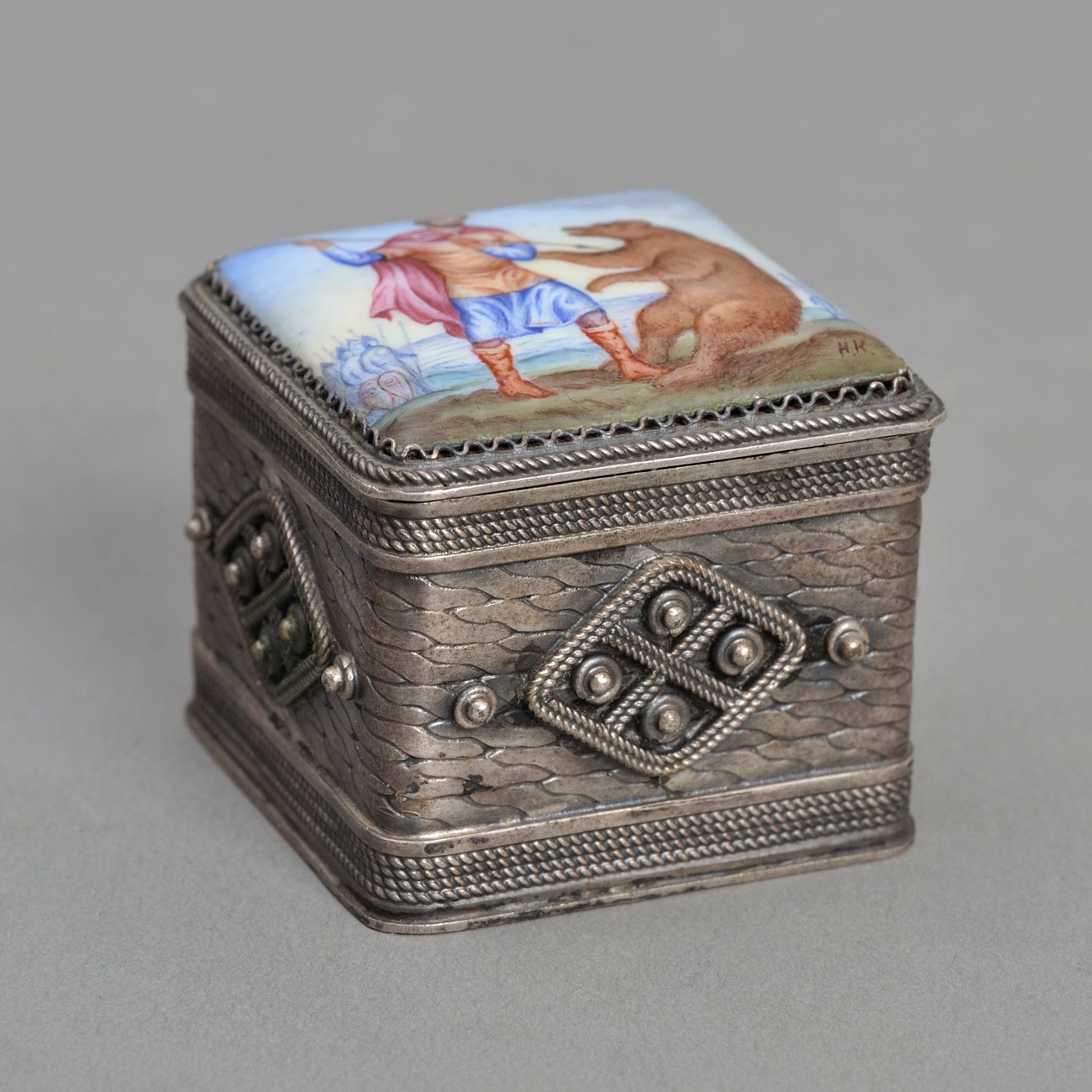 Source: Press photo
In Russia a number of regions had their own enamel traditions such as the famous northern Stroganovsky and Usolsky enamels that appeared in the 17th century. The tradition of cloisonné and filigree enamel could also be found in Moscow at that time. Later, a strong tradition of miniature on enamel came about in St. Petersburg and Moscow and portraits of Peter the Great and his family were given as awards.
6. Use of the craft as propaganda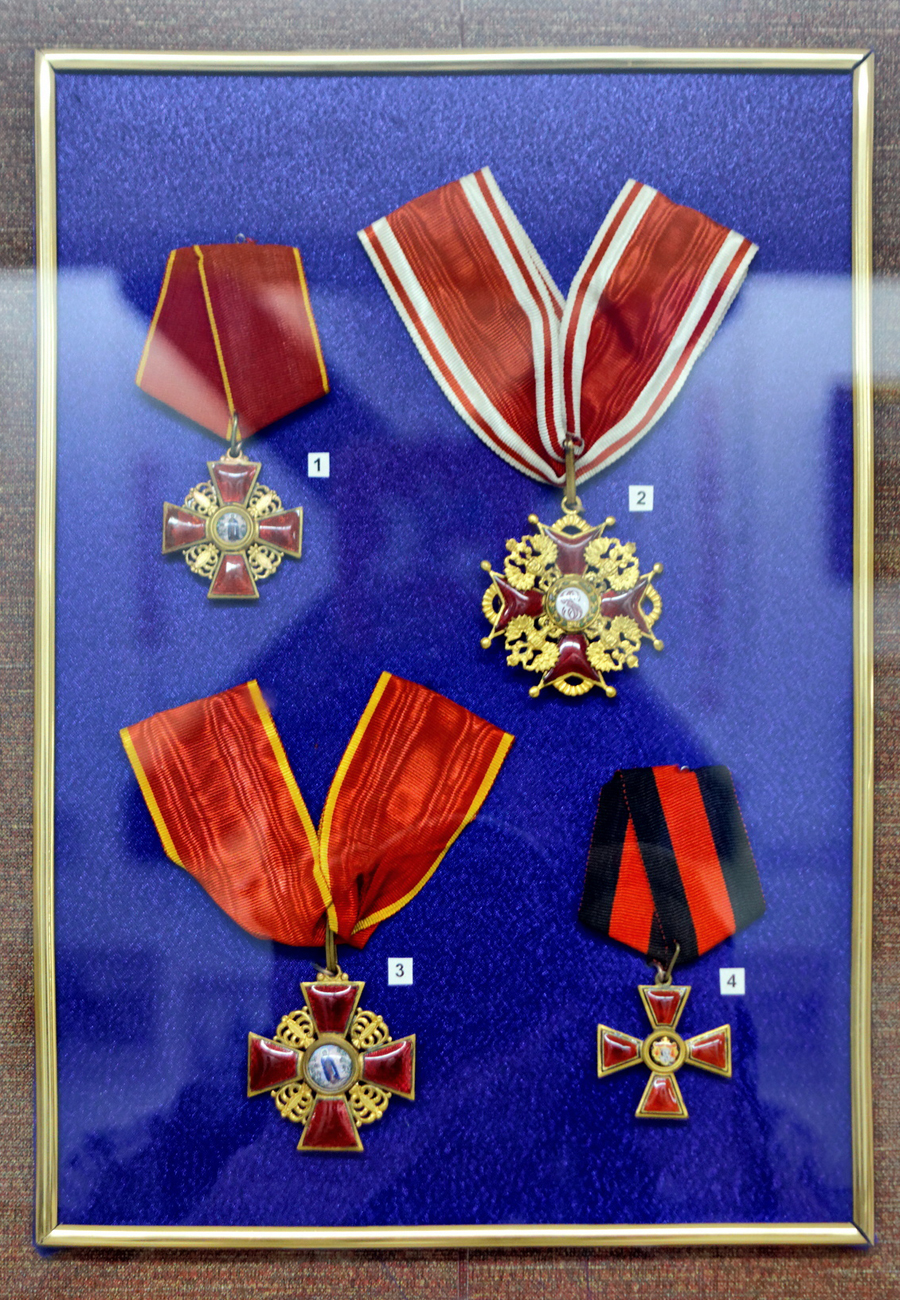 1. The 3rd Class St. Anna Order. 2. The 2nd Class St. Stanislav Order. 3. The 2nd Class St. Anna Order. 4. The 4th Class St. Vladimir Order. 1915-1917. Source: Alexxx Malev/www.flickr.com
The trademark of Rostov finift painting, an ornamental floral pattern, appeared after 1917. For this reason, the craft didn't disappear, but instead received a new powerful impulse for development. The traditions of genre and portrait painting expanded as well. In the 1920s and 1930s so-called "agitational enamels" – those with scenes about the USSR, its symbols and personalities - appeared.
7. Finift is a masterpiece of jewelry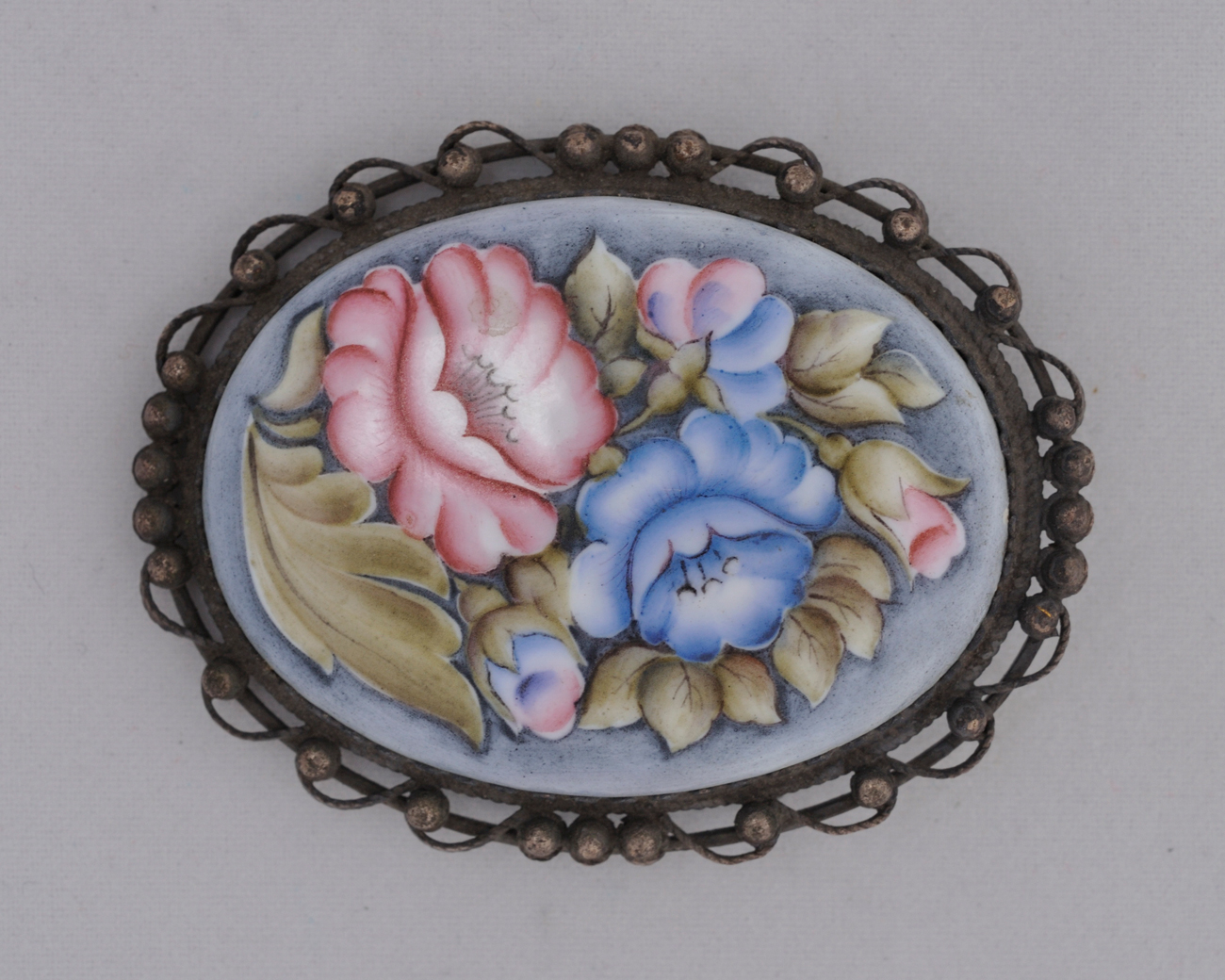 Source: Press photo
After World War II the Rostov Finift factory expanded the range of its products to include cigarette cases, hand mirrors and jewelry boxes. These enamels had turned from ordinary objects into works of art. Nowadays Rostov finift is usually associated with jewelry in which an enamel piece is decorated with a floral pattern. Additionally, in recent years the tradition of church enamel painting has been revived.
Subscribe to get the hand picked best stories every week
All rights reserved by Rossiyskaya Gazeta.