Ekaterina Malysheva: 7 facts about the Prince of Hanover's Russian fiancée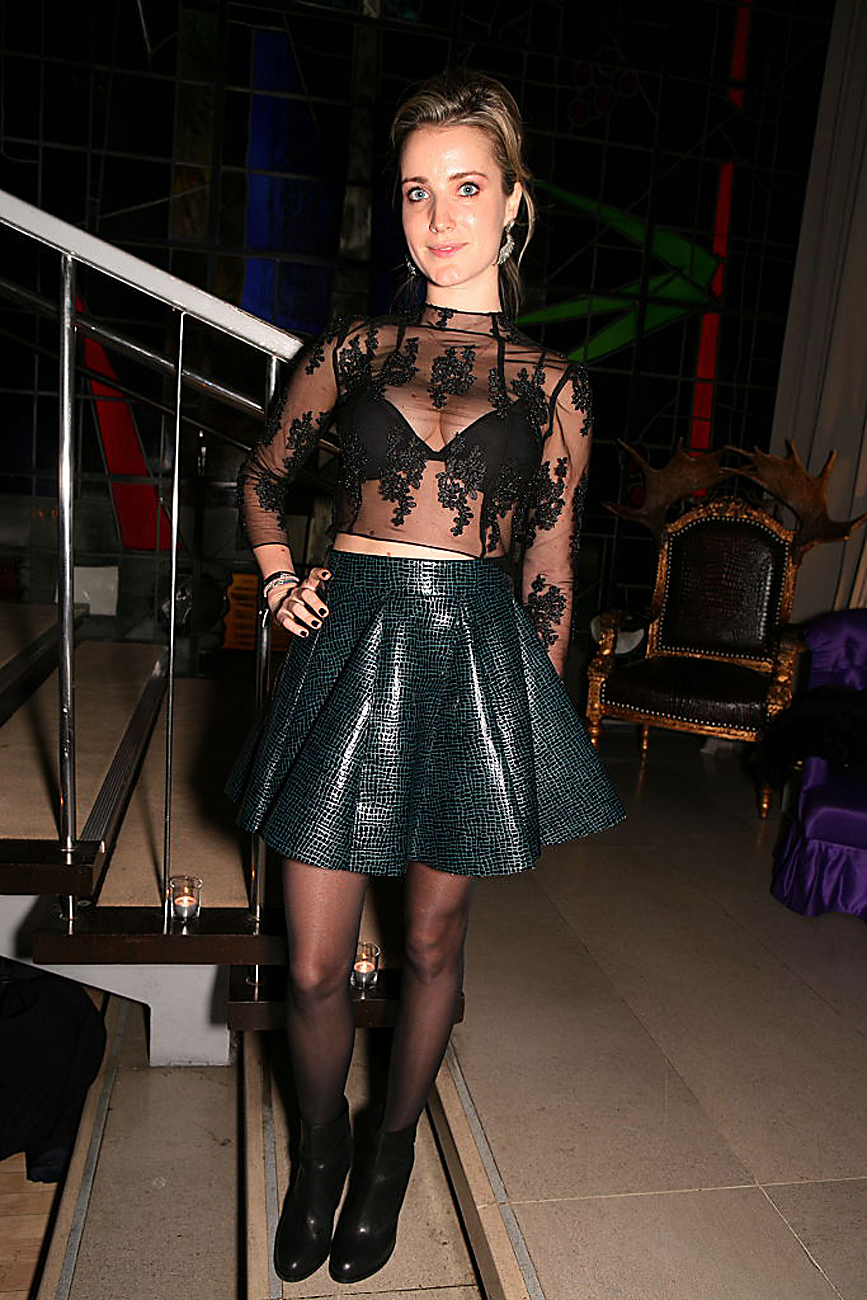 Ekaterina Malysheva attends the Felder Felder after party during London Fashion Week Fall/Winter 2015/16 at Sanderson Hotel on Feb. 20, 2015.
Getty Images
Prince Ernst August of Hanover's 33-year-old son Prince Ernst, a descendant of King George of Great Britain, has proposed to Russian designer Ekaterina Malysheva. But who exactly is his bride-to-be? RBTH presents seven facts about the new Russian Cinderella.
1. They met 5 years ago
The mass media reports that Ernst August and Ekaterina Malysheva met at a party in London five years ago and for the last year and a half have been living in London. After the prince's proposal, which was made during the couple's vacation on the Greek island of Spetses, the Hannover Princedom's press office issued a press release saying that the wedding ceremony will take place in the summer of 2017. It is still not clear whether or not the bride will receive a royal title.
2. She was born in Russia and grew up in the Czech Republic
Malysheva was born in Russia in 1986. Soon afterwards she and her parents moved to the Czech Republic, where she spent most of her childhood. Malysheva's mother is an actress and her father is a businessman. She received her general education at the International School of Prague, the largest and oldest in the Czech Republic, which is attended by people from 60 countries.
3. She's made an Oscar-nominated documentary film
When Malysheva was 19 she moved to the UK and enrolled at the London College of Fashion. However, the institute did not meet her expectations and in 2013 she became coordinator on Jehane Noujaim's documentary film The Square. This is the story of the Egyptian Revolution, told by a group of activists who are fighting the leaders and regime and want to build a new society. In 2014 the film was nominated for an Oscar in the Best Full-length Documentary Film category and received three Emmys in the Best Documentary nomination. Later, Malysheva participated in the filming of another socio-political film and now hopes to save up money to film her own documentary.
4. She's had fun at Burning Man and Glastonbury
After filming The Square, Malysheva, along with the entire film crew, went off to enjoy herself at the famous Burning Man Festival in the Black Rock Desert in Nevada, renowned for its gay community and the non-stop extreme parties. One of Burning Man's principles is "radical self-expression."
A year later, in 2014, she attended the Glastonbury Festival. In an interview with the Labeling Men online publication she admitted that it takes her a couple of months to recover from events like this.
5. She created the EKAT fashion brand
According to Malysheva, it was at the Burning Man Festival that she had the idea of going into fashion. She told a friend she was looking for a job and he noticed that many people liked her catsuits with funny drawings. He suggested she make some patterns and gave her his number, promising to help her distribute the production. She lost the number but made the patterns anyway.
6. She considers her future mother-in-law a fashion icon
Malysheva believes that fashion is an unlimited opportunity for self-expression, which is why she never follows fashion trends. She finds inspiration from traveling and meeting remarkable people. In an interview with the W Designer magazine she said that she is attracted to the elegant yet modern style of her future mother-in-law Chantal Hochuli.
Among EKAT's clients today are Sienna Miller, singer Rita Ora and model Poppy Delevingne.
7. She's hooked on red wine, kefir and Dovlatov books
The list of the designer's interests is rather simple and unpretentious, and mostly concerns food and clothes. In interviews Malysheva often mentions J Brand jeans, Saint Laurent biking shoes and Adidas Stan Smith trainers ("they're comfortable for jogging in Queens Park"), Hanky Panky and Isa Arfen underwear, Italian red wine and kefir – the drink reminds her of her childhood. Once she mentioned books by Russian émigré writer Sergei Dovlatov: "I read everything I could find in one and a half months and would like to read more."
Subscribe to get the hand picked best stories every week
All rights reserved by Rossiyskaya Gazeta.