World's oldest working actor dies in Moscow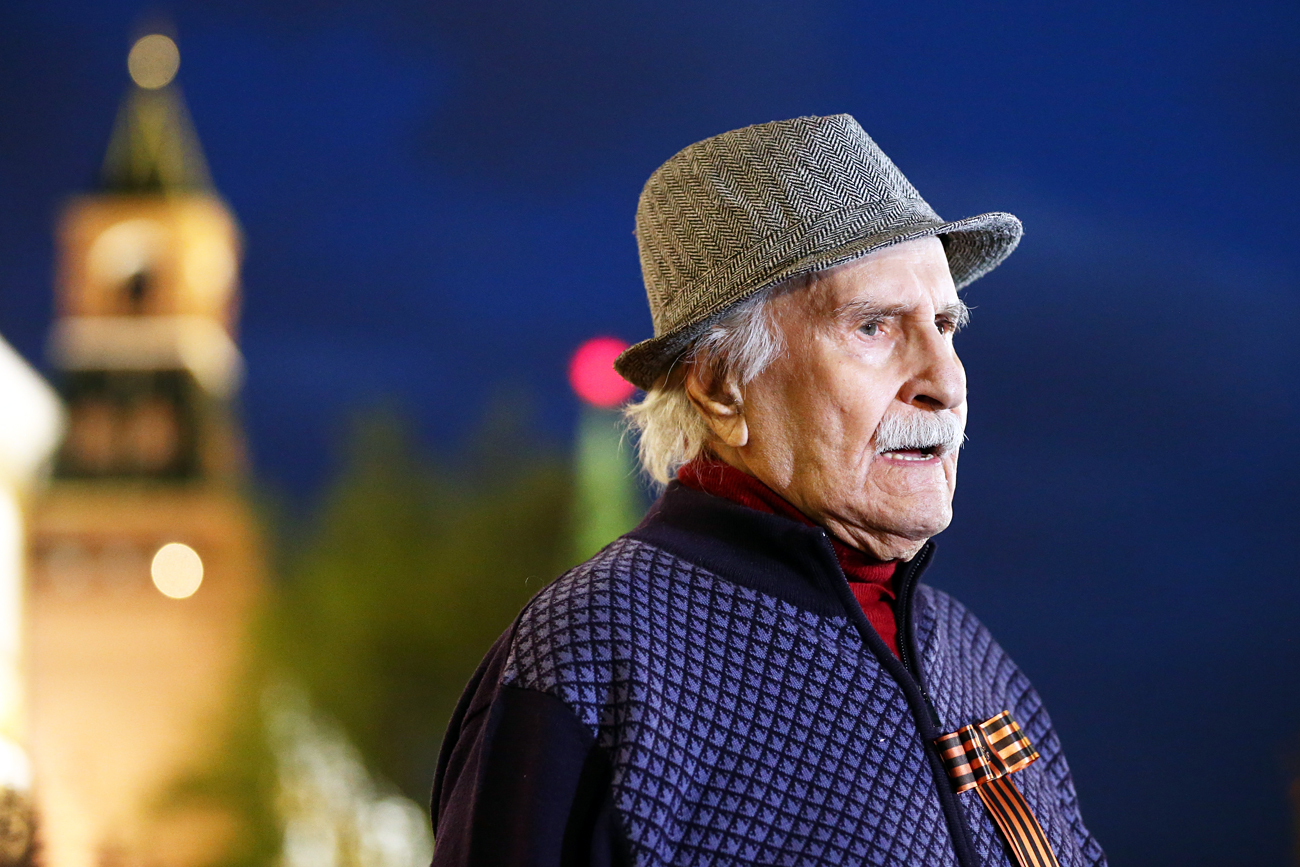 Actor Vladimir Zeldin passed away on Oct. 31.
Stanislav Krasilnikov/TASS
Soviet screen and theater legend Vladimir Zeldin has passed away at 101.
Vladimir Zeldin, a veteran of both stage and screen has died in Moscow at the age of 101. "Vladimir Mikhailovich passed away early in the morning," the actor's wife, Ivetta Kapralova, told the TASS news agency, using his first and middle names. "I received a call from the hospital where he was staying. For the past three weeks, he has been in intensive care but, unfortunately, they have not been able to help him."
Zeldin appears in the Guinness Book of World Records as the planet's oldest working actor. On his 100th birthday, Zeldin appeared in a five-hour-long play.
The actor also celebrated his 101st birthday on stage, appearing in the title role of a play dedicated to him by the Russian Army Theater, where he had worked since 1945. The play was called "Dancing with Teacher," in reference to the classic play by Felix Lope de Vega, "The Dancing Teacher." Zeldin performed that work more than 1,000 times over his long career.
Additionally, Zeldin has appeared in more than 40 films, including such Soviet classics as "They Met in Moscow" (1941), "Carnival Night" (1956) and "Ten Little Indians" (1987).
'It seemed he would last forever'
Zeldin's colleagues remember him as "a Russian stage legend" whose death marks the end of an era.
"We were planning a performance for his 102nd birthday and Zeldin, as always, was the driving force behind it," said director Yuli Gusman. "Throughout all his life he was like a child, that is perhaps why God gave him so many years to live." Gusman added that until the very end, Zeldin would put on his best suit and go visit high places "to secure apartments, payment owed and rewards for others."
"To be honest, it is all very sad... It seemed he would last forever, he would with us forever," said Elena Drapeko, an actress who currently serves as first deputy head of the culture committee of the State Duma. "On stage, he was better than any younger actor because his was an extraordinary personality, which spoke to us."
According to Zeldin's wife, the secret to his longevity was his daily 90-minute walk, never smoking and flirting with young women.
"He was very fond of younger women. He was still very expert at being gallant. I am relaxed about it. I realize that it nourishes him, gives him energy," said Kapralova, 81. She and Zeldin were married for more than 50 years.
Subscribe to get the hand picked best stories every week
All rights reserved by Rossiyskaya Gazeta.