Image of Tsar Nicholas II found beneath portrait of Vladimir Lenin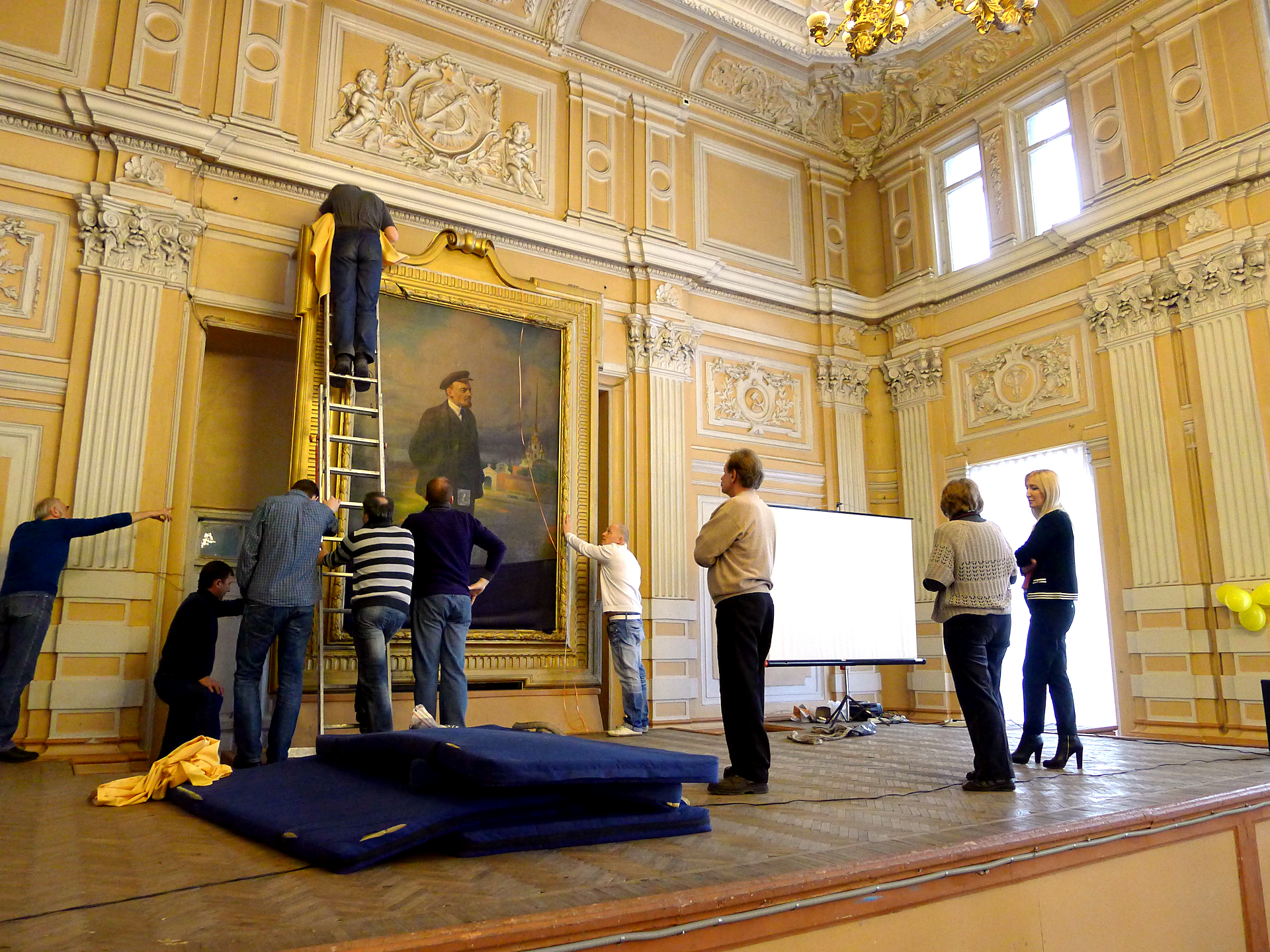 Double-sided painting of October Revolution leader and the tsar he deposed has "no historical parallels."
A portrait of Tsar Nicholas II was discovered during the restoration of a full-size painting of the 1917 October Revolution leader Vladimir Lenin. The image was "hidden" for the last 90 years beneath water-soluble paint on the back of the canvas used by Soviet artist Vladislav Izmailovich for Lenin's portrait.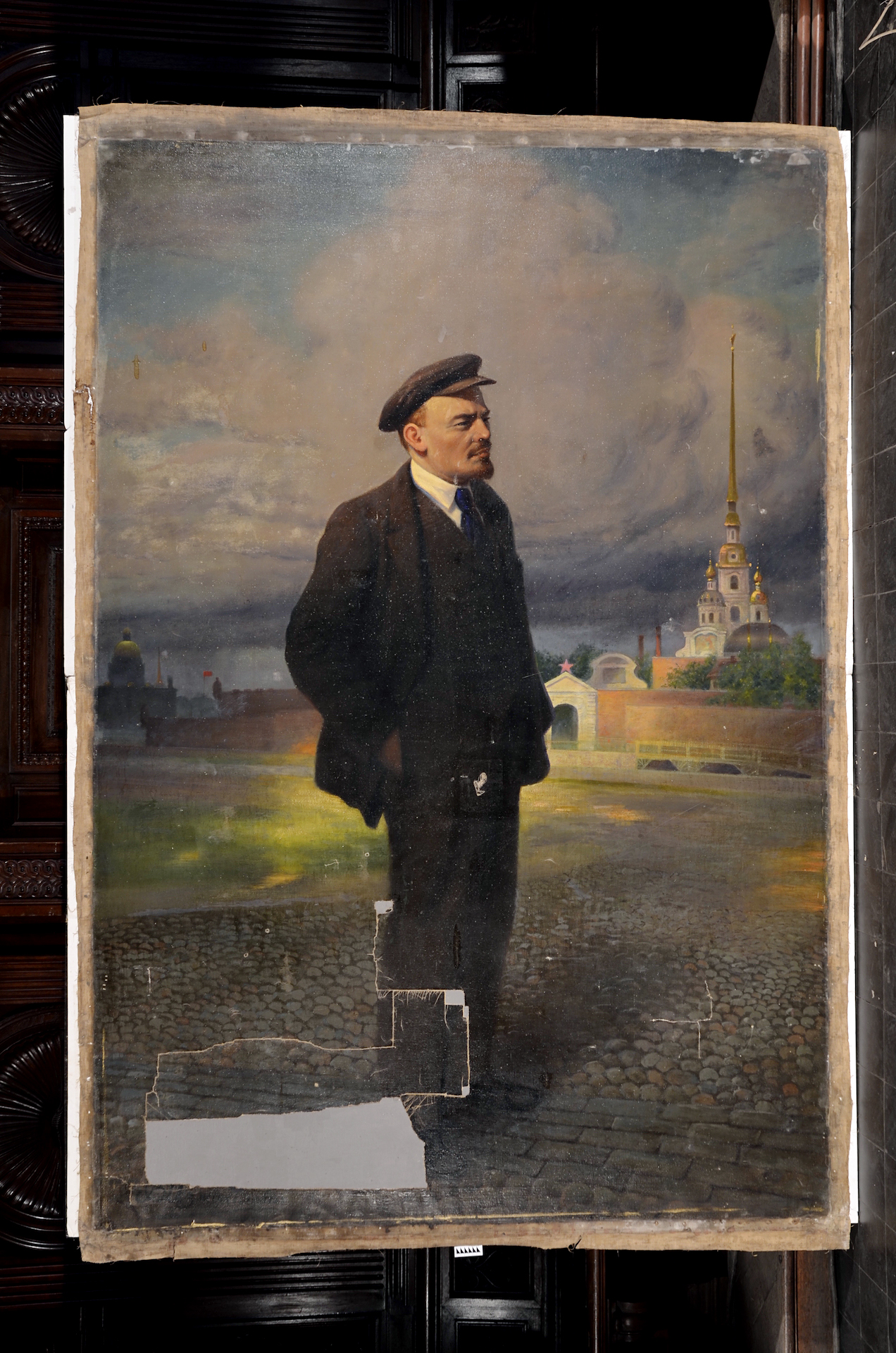 Press photo
The discovery was made by restorers from the Stieglitz Art and Industry Academy in St. Petersburg, where the portrait has been on loan from the Russian Museum for restoration since 2013. The recovered works of the two artists will be presented at the St. Petersburg Museum of Applied Arts on November 30, 2016.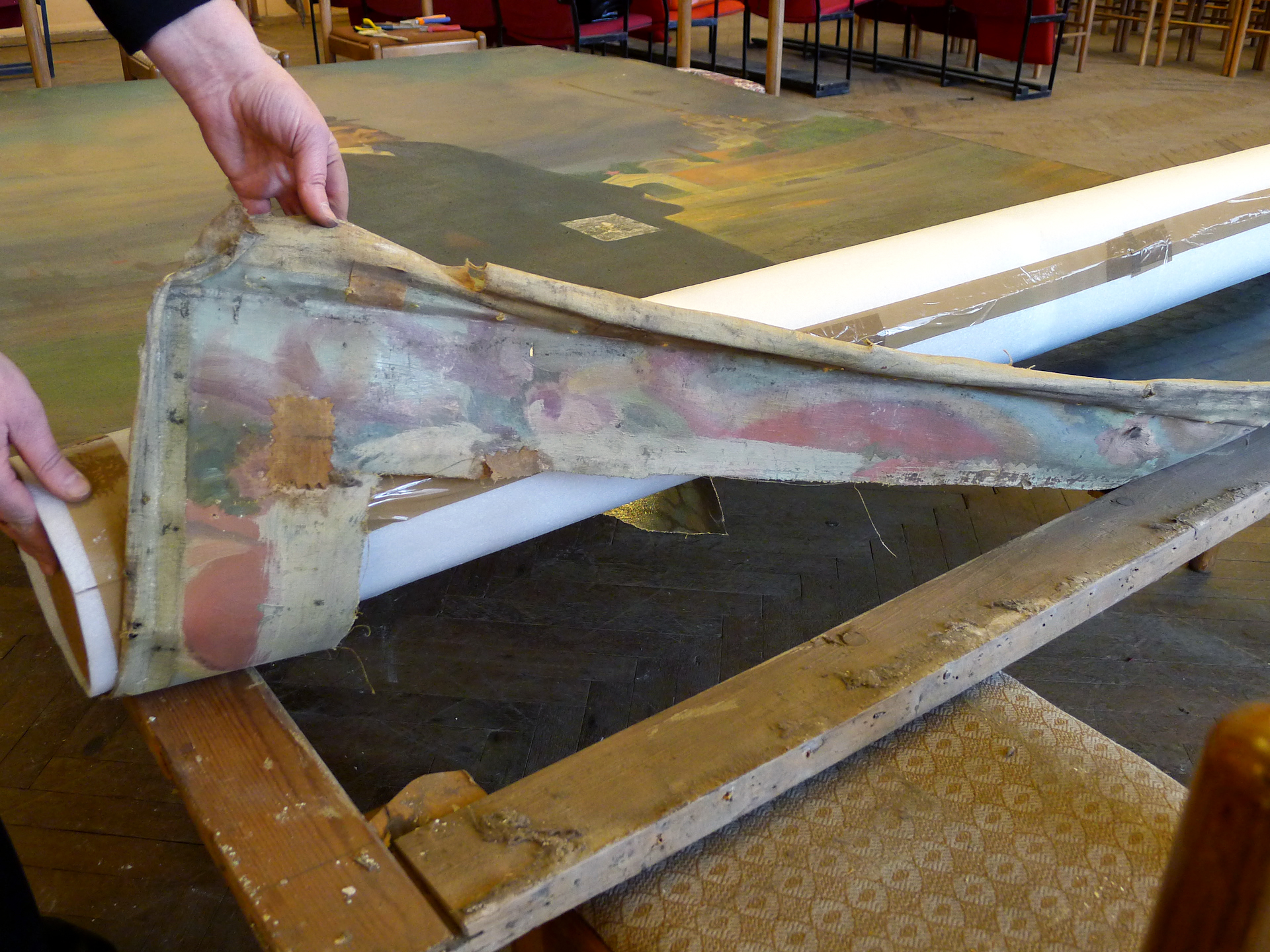 Press photo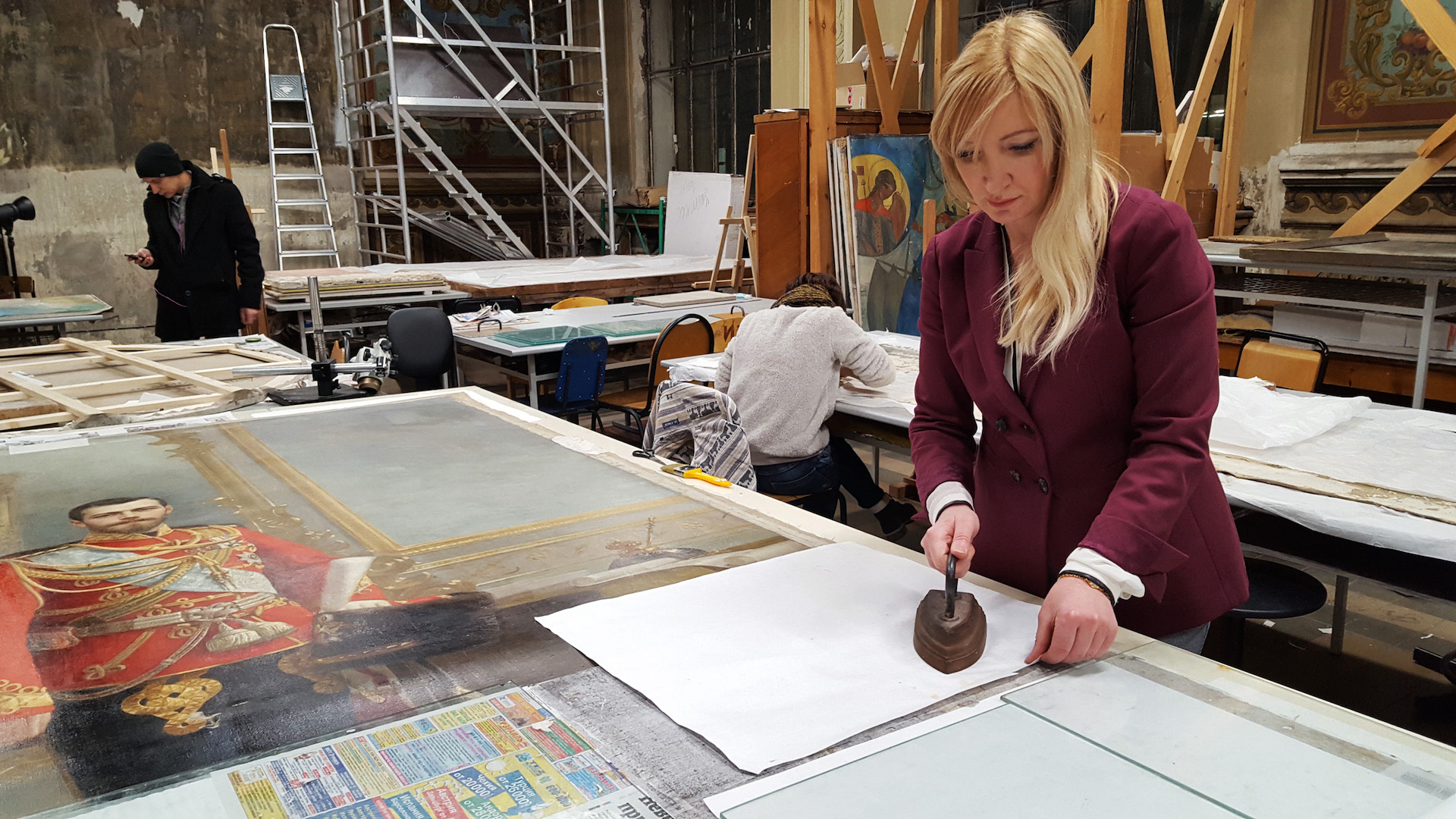 Press photo
"The large-scale double-sided portrait, painted by different artists under different political regimes, is a unique phenomenon that has no historical parallels," the Academy's press service told RBTH.
Press photo
The history of the "double" portrait began in 1896, when artist Ilya Galkin, who portrayed the royal family many times, created a large-scale (9' x 6') ceremonial portrait of Tsar Nicholas II. The painting was commissioned in the year of the monarch's coronation for the assembly hall of the Merchant Society's Petrovsky Trade and Commercial School.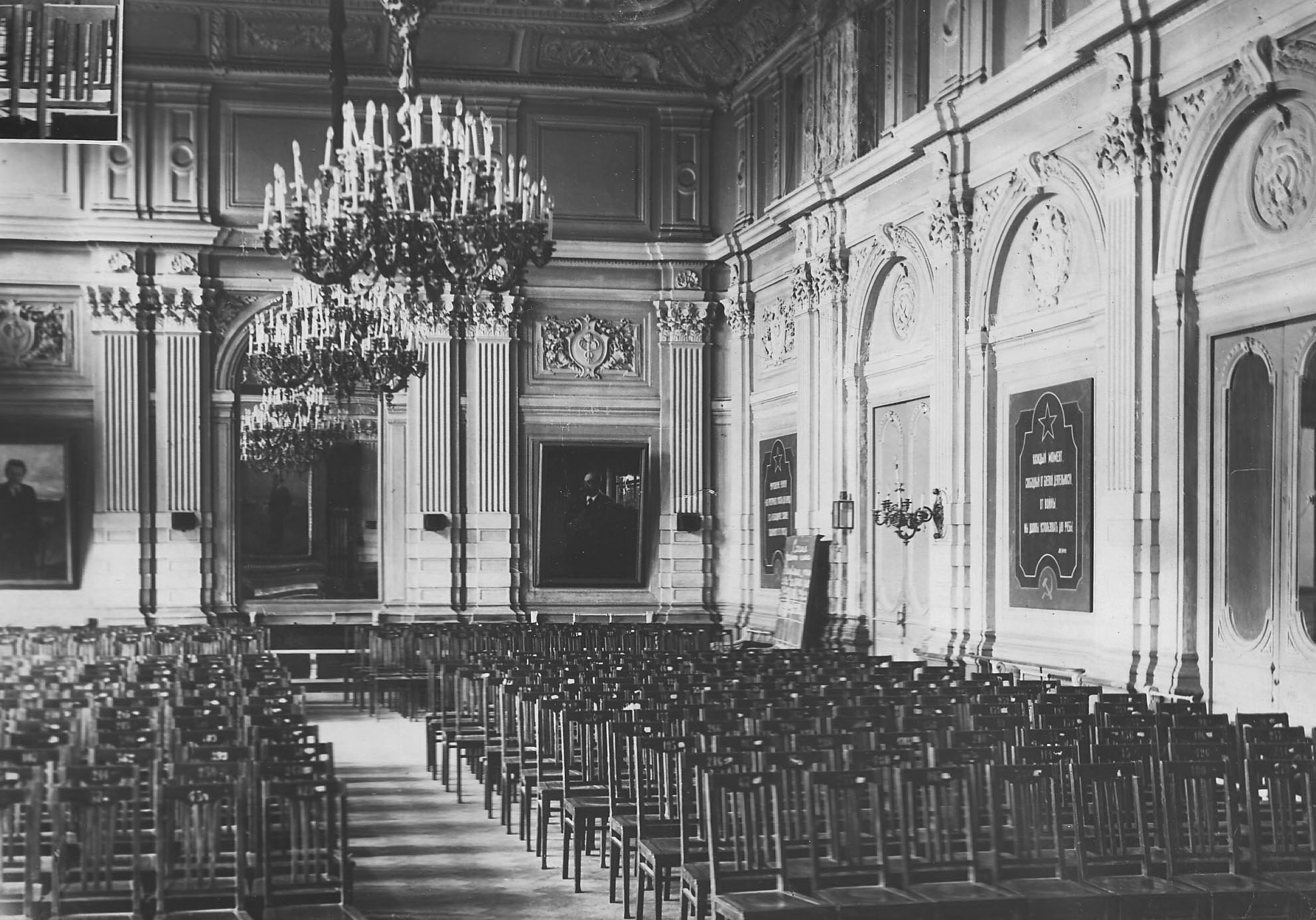 Press photo
After the 1917 revolution, the trade school building was converted into a regular school, and in 1924, after Lenin's death, experts speculate that Vladislav Izmailovich covered the portrait of the tsar with several layers of paint and then illustrated the revolutionary leader on the back.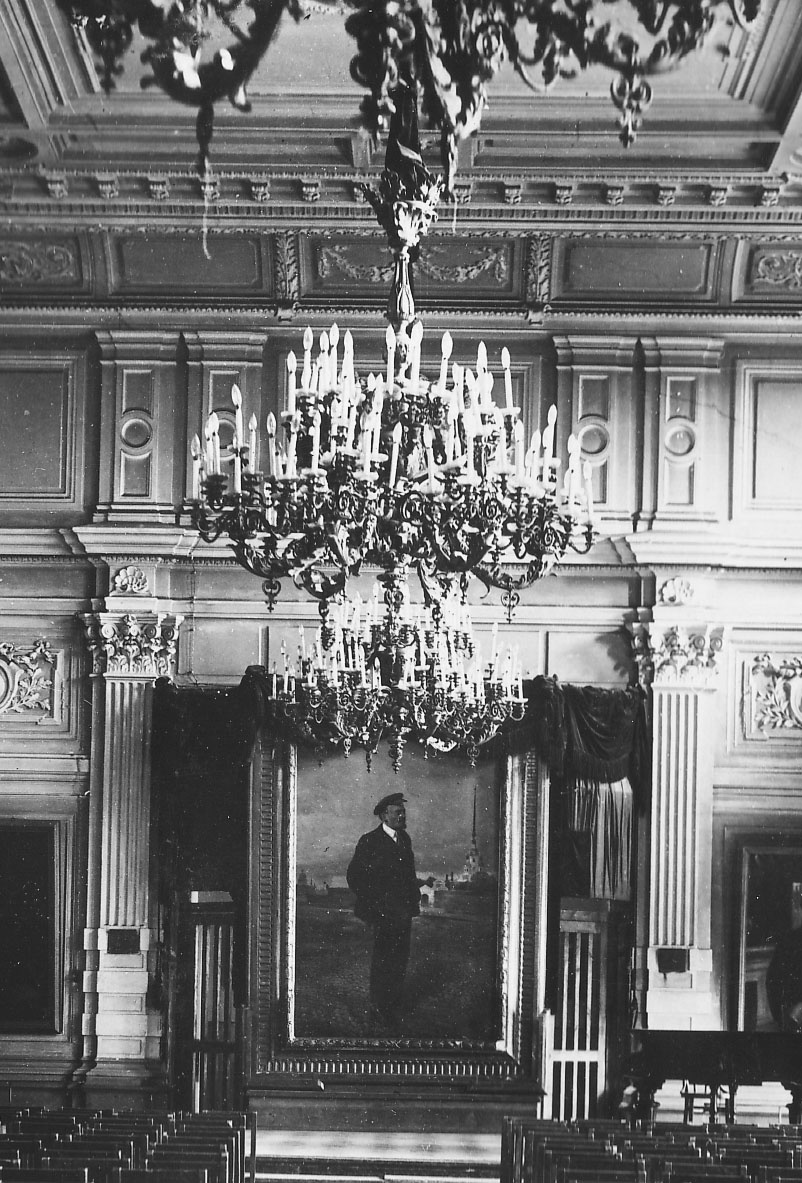 Press photo
Lenin, standing on a pavement against the background of the Admiralty, was hung in the same place in the assembly hall. The painting hung there for nearly a century, until the school's administration decided to send the portrait, which was damaged during the Soviet era, for restoration.
Press photo
"At the bottom of the canvas, numerous small holes were discovered, presumably marks made with bayonets during the revolution," the Academy's press service said.
"It is noteworthy that an X-ray examination of the canvas found that the heads of Lenin and the emperor are almost in the same place."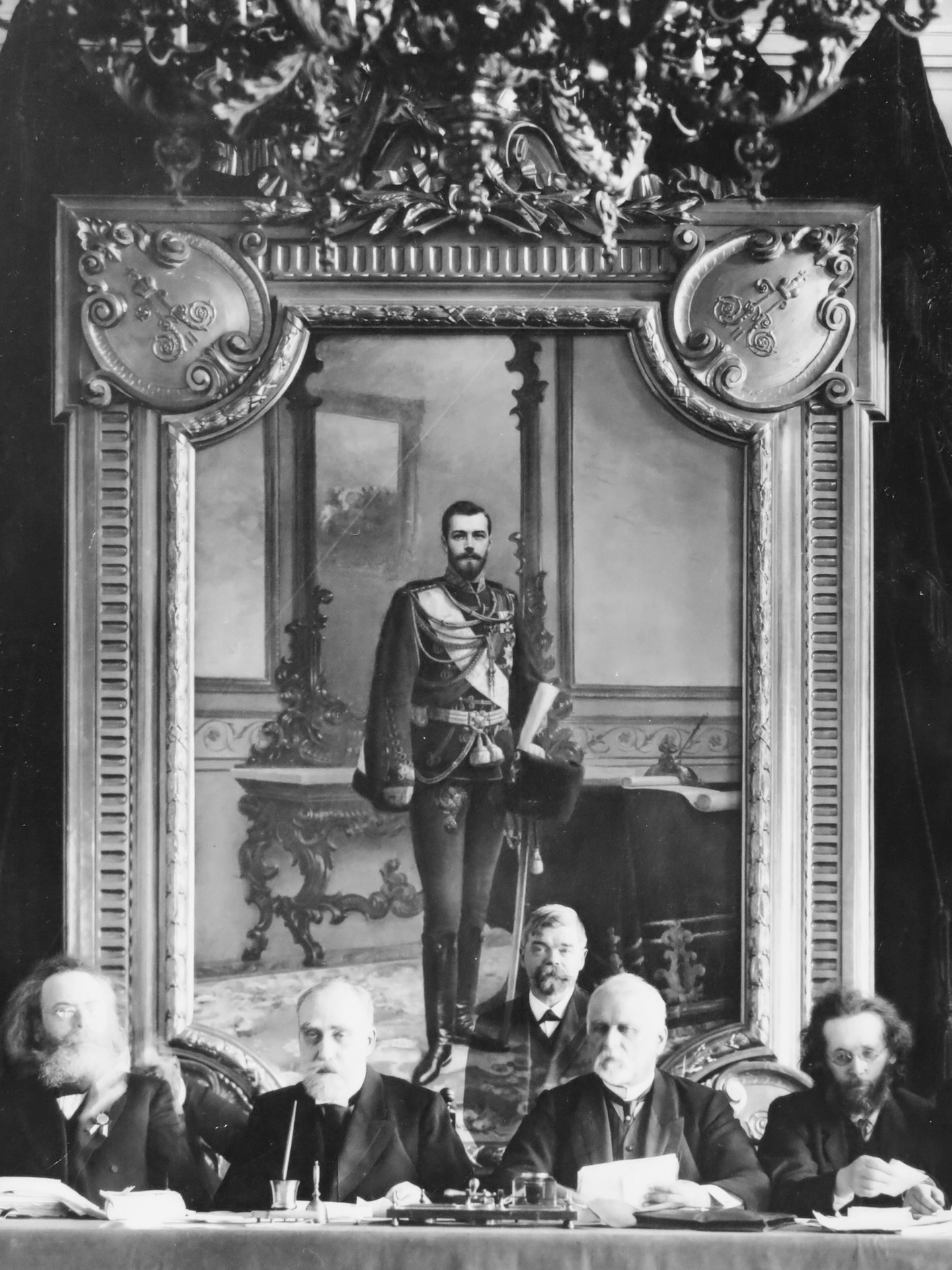 Archive photo
All rights reserved by Rossiyskaya Gazeta.