Sotheby's takes in $17 million at Russian Art Sale in London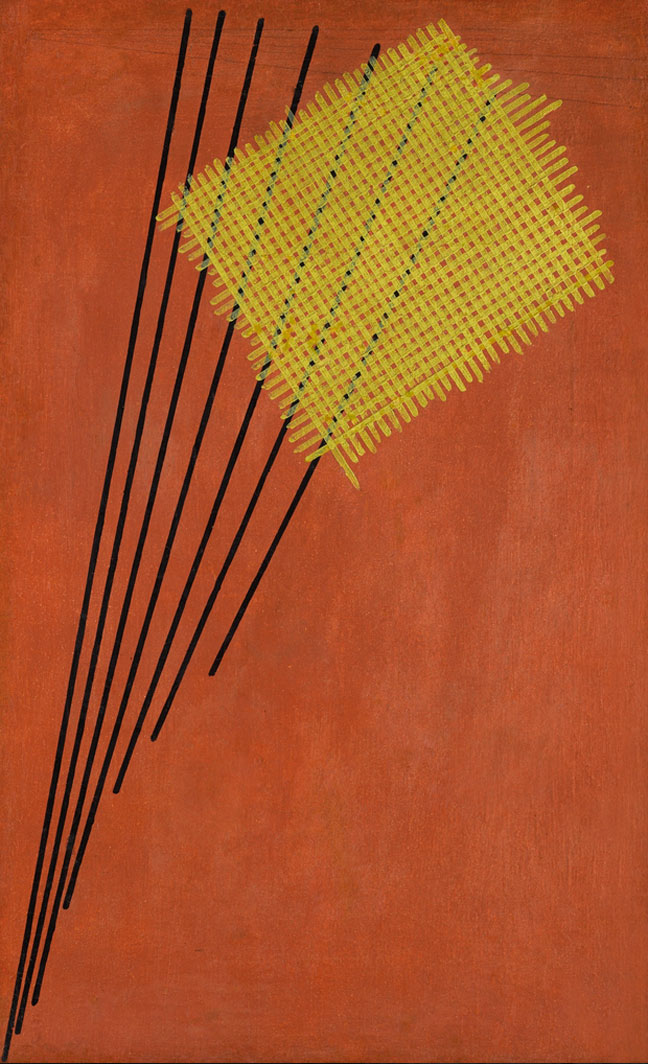 ALEXANDER MIKHAILOVICH RODCHENKOCONSTRUCTION NO.95
Courtesy of Sotheby's
New record set for Rodchenko work.
Alexander Rodchenko "Construction No.95" / Source: Courtesy of Sotheby'sSotheby's earned £13.8 million ($17.2 million) from its recent Russian Art sale in London. At the sale, 275 objects of Russian decorative art and icons went under the hammer, according to numbers from Sotheby's.
More than 80 percent of the painting lots were sold, accounting for £12.6 million ($15.6 million) of the total revenues. Alexander's Rodchenko "Construction №95" was the most expensive item of both the painting collection and the auction as a whole. Dating from 1919, the masterpiece was sold for £3.65 million ($4.5 million), exceeding the initial estimate of £2.5-3.5 million ($3.1-4.4 million).
This sale topped the previous record for a Rodchenko work, set last year by Sotheby's New York, which sold a 1917 watercolor for £420,000 ($646,000).
Ilya Chashnik's "The Seventh Dimension, the Suprematist Relief," offered in the same lot as the Rodchenko, was bought for £2.4 million ($3 million) — 24 times higher than the initial estimate.
Ilya Chashnik "The Seventh Dimension, the Suprematist Relief." / Source: Courtesy of Sotheby's
The revenue derived from the decorative arts part of the sale totaled £1.26 million ($1.6 million). The most expensive item sold was a bronze monument to Catherine the Great, which brought in £162,500 ($201,500).
The total revenue soared above the results of the most recent sales of Russian paintings and decorative arts. The December 2015 sale of Russian art raised (£9.18 million ($13.8 million) and the June 2016 sale, only £8.27 million ($12 million).
Russian Art Week is traditionally held in London in May-June and in November-December. Sales take place at the Christie's, MacDougall's and Bonhams auction houses in addition to Sotheby's.
First published in Russian by TASS
All rights reserved by Rossiyskaya Gazeta.