Survival guide: How to survive New Year, Russian-style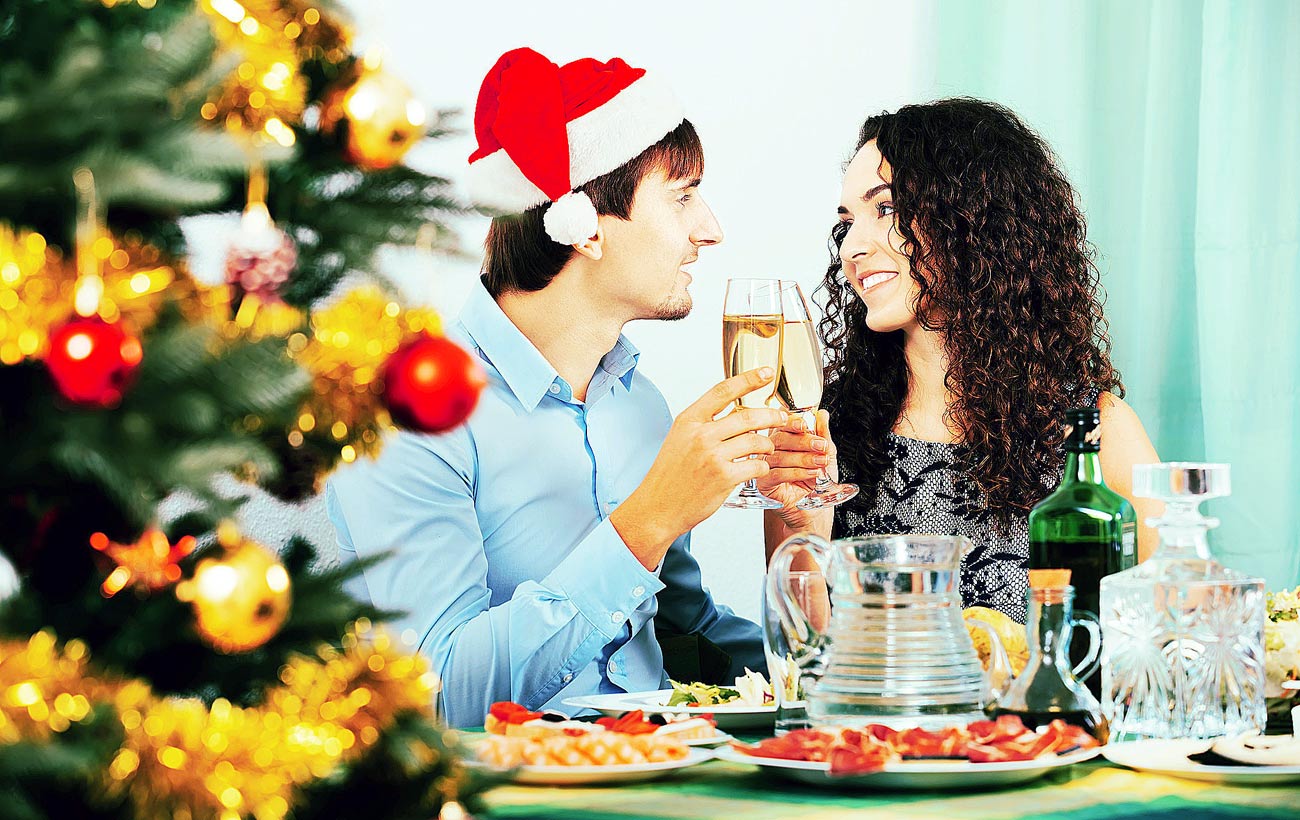 New Year is the most anticipated holiday in Russia. Everybody hopes for a miracle, and for their wishes made on this magical night to come true.
Lori / Legion-Media
A popular Russian saying holds that the way you spend New Year's Eve is the way you will spend the entire year. Throughout 2016, RBTH has tried to provide you with advice on such crucial topics as how to drink with Russians, how to understand Russian women, how to behave when you are invited to somebody's home and similarly important topics. Now we will help you prepare for New Year. This is the most popular holiday in Russia and the time to put to use all the knowledge you have learned.
Starting in September, Russians start thinking about where to spend New Year's Eve. This holiday is usually celebrated with many family members and friends, so the discussion of where to celebrate it typically takes a very long time and the decision (no less typically) is usually made at the last minute. If you have found an apartment/dacha/restaurant/club that everyone agrees on, then the success of your New Year's Eve is already 75 percent guaranteed.
If you think that on Dec. 31 you will be able to sleep in, watch TV, then sleep a bit more and then, finally, head out for the evening, you will be sorely disappointed. Russians barely have a moment's peace from Dec. 30 – or even Dec. 29 — until the morning of Jan. 1. There are always presents to buy and wrap, salads to make and hordes of crowds to get through to do these things. Judging by number of people in grocery stores and shops in Russia on Dec. 31, one could be forgiven for thinking that the entire country has done nothing for the entire year.
Regardless of their political views, five minutes before the stroke of midnight on Dec. 31, every Russian is glued to the TV to watch the president's New Year address. The purpose of this ritual has long been forgotten, but everybody watches it. If you want to be prepared for this ritual, you can check out past speeches on YouTube. There is even a compilation of them.
If you have long wanted to watch classic Soviet films, the New Year holiday break is a good time to do it. From approximately the last week in December through mid-January, Russian TV channels show all the favorites. Start with the romantic comedy "The Irony of Fate, or Enjoy Your Bath," which can be found on multiple channels on Dec. 31.
Having seen this movie, you will understand how to — and how not to — celebrate New Year. Practically every line from this film has become an aphorism. If you want to fully assimilate into a traditional Russian celebration of New Year, you must first watch this film. And while you may choose to go to a banya, you will know not to do it without proper preparation.
Russian New Year celebrations take place on a massive scale — in fact, they last a whole week. Between Jan. 1 and 8, life in the country comes to a standstill. It's best to not plan any important meetings for that period, unless they are related to the festivities. Practically all shops and restaurants will be closed Jan. 1 and 2 and possibly longer, so make sure and plan in advance.
There is a superstition that if you make a wish as the Kremlin clock chimes 12, write it on a piece of paper, burn this piece of paper, put the ashes into your glass of champagne and drink it, your wish will come true. We cannot vouch for the efficacy of this method, but many people stick to this tradition year after year and maintain that their New Year wishes do come true.
New Year is the most anticipated holiday in Russia. Everybody hopes for a miracle, and for their wishes made on this magical night to come true. Even if your New Year celebration looks great on paper, there is no way of knowing how it will turn out. Following these recommendations will help, but the rest is a matter of luck. Happy New Year!
Subscribe to get the hand picked best stories every week
All rights reserved by Rossiyskaya Gazeta.