How Russia survived the big chill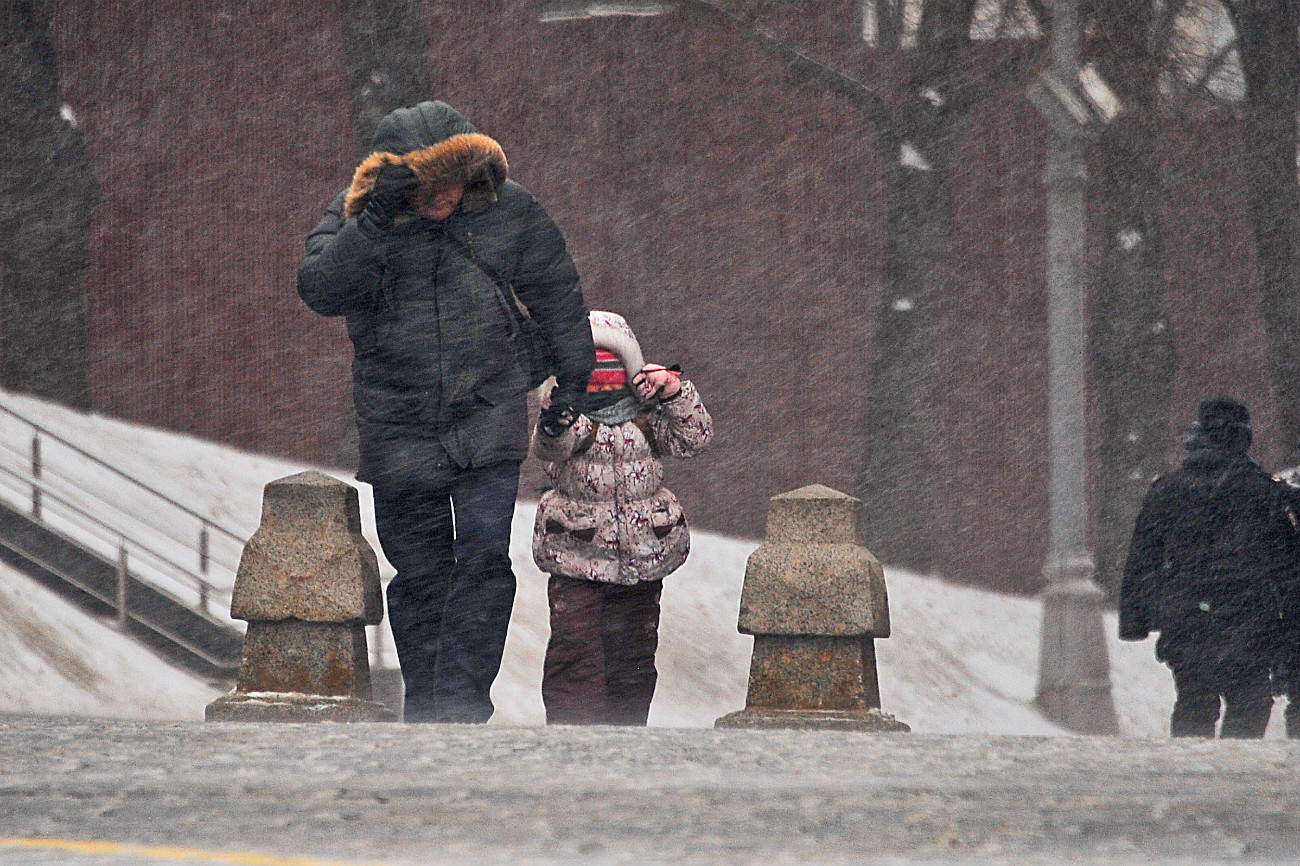 In the Moscow suburb of Klimovsk two local people cut an opening the size of a Jacuzzi in the frozen river and took a "bath," only without champagne.
Global Look Press
Minus 46 degrees Celsius (-50.8 Fahrenheit) simultaneously in several Russian regions, hundreds of people hospitalized with frostbite and desperate heroes riding around the Kremlin on bicycles in frosts of minus 30C (-22F) — this is how Russia celebrated the winter holidays.
For Russians the first half of January is a long-awaited and lengthy vacation - eleven days off from work including New Year's Day and the Orthodox Christmas celebrations. But this year due to record frosts, instead of parties, residents of central Russia were forced to spend the holidays indoors at home. And not always in heated ones.
In Krasnogorsk (near Moscow), where temperatures fell to minus 32C (-25.6F), due to an accident at the local heating plant, 12,000 people had no heating. "We slept in furs for two nights with our electric heaters and gas burners on and it still didn't help," a local resident said. "The windows were covered with ice, you couldn't see anything through them."
Road emergencies
"I don't recall that we've ever had so much work," noted Igor Katsyuba, director of the search and rescue unit at the Ministry of Emergency Situations. "Entire families froze on the roads. Cars stalled from the frost.
What made the situation even more difficult was that in such cold the batteries in mobile phones die immediately and people couldn't call for help. That is why we had to supply the main roads 24 hours a day with powerful heating installations. More than one hundred people were taken to hospital. In Perm Territory (745 miles northeast of Moscow) and in Sverdlovsk Region (930 miles east of Moscow) even older people could not remember ever experiencing such frosts: temperatures dropped to minus 45C (-49F)."
In Khabarovsk Territory (3,790 miles east of Moscow) and Nizhny Novgorod Region (280 miles east of Moscow) the temperature was one degree lower: minus 46C (-50.8F). And while Khabarovsk residents had already experienced such frosts, for the people of Nizhny Novgorod they were absurd. "I do not remember the streets being so empty during Christmas," said 36-year-old Andrei Belyaev.
Frostbitten Muscovites
Muscovites witnessed extremely low temperatures for the city: The mercury sank as low as minus 30C (-22F) and in Moscow Region the temperature dropped to minus 33.4C (-28.1F). The capital had not experienced such a frost for 120 years. More than 70 flights were delayed or canceled at the city's airports. The Health Ministry declared the penultimate, orange danger level in the city. People were asked not to leave their homes unless absolutely necessary. But even with these precautions 129 people were taken to hospital during the New Year holidays suffering from frostbite and two died.
25-year-old Igor Valeev spent forty minutes in the cold and was taken to the hospital. "I got dressed for the winter it seemed, but my car wouldn't start," he explained, "and I had to drive to see my relatives. I tried starting the engine. I didn't even notice how my finger and toes became numb. When I got to the hospital they were already covered with blisters. The doctors said I was lucky - another half hour and they would have had to have been amputated."
"It is necessary to dress as warmly as possible during such cold, but it's better not to leave your home at all," an RBTH correspondent was told at the Health Ministry's center for emergency medical aid. "The biggest mistakes made by people who freeze is that they try to warm themselves up with boiling water or put their frostbitten limbs in hot water or rub them. This must not be done! One should get warm using only warm water, gradually increasing its temperature. What's better is placing a heat-insulating band on the parts of the body that have been affected: below - a layer of cotton, above - a bandage. And don't warm yourself by the fire: this can lead to the formation of blood clots in the vessels."
Currently, the frosts in most parts of Russia have passed, but in several areas, particularly in Far Eastern and Siberian regions, the orange danger level remains in place.
Chilly bikers
However, Russians would not be Russians if even in these frosts they did not test their courage.
In the Moscow suburb of Klimovsk two local people cut an opening the size of a Jacuzzi in the frozen river and took a "bath," only without champagne.
But the main heroes were the Muscovites. On the morning of Jan. 8, when the temperature was minus 31C (-23.8F), they held a bicycle parade, riding eight miles from Frunzenskaya Embankment to the Kremlin and back. No participants asked for medical help. 26-year-old Ekaterina even complained that, "It was actually hot pedaling. I was sweating all over."
If using any of Russia Beyond's content, partly or in full, always provide an active hyperlink to the original material.