Maslenitsa festival: A week of pancakes hits London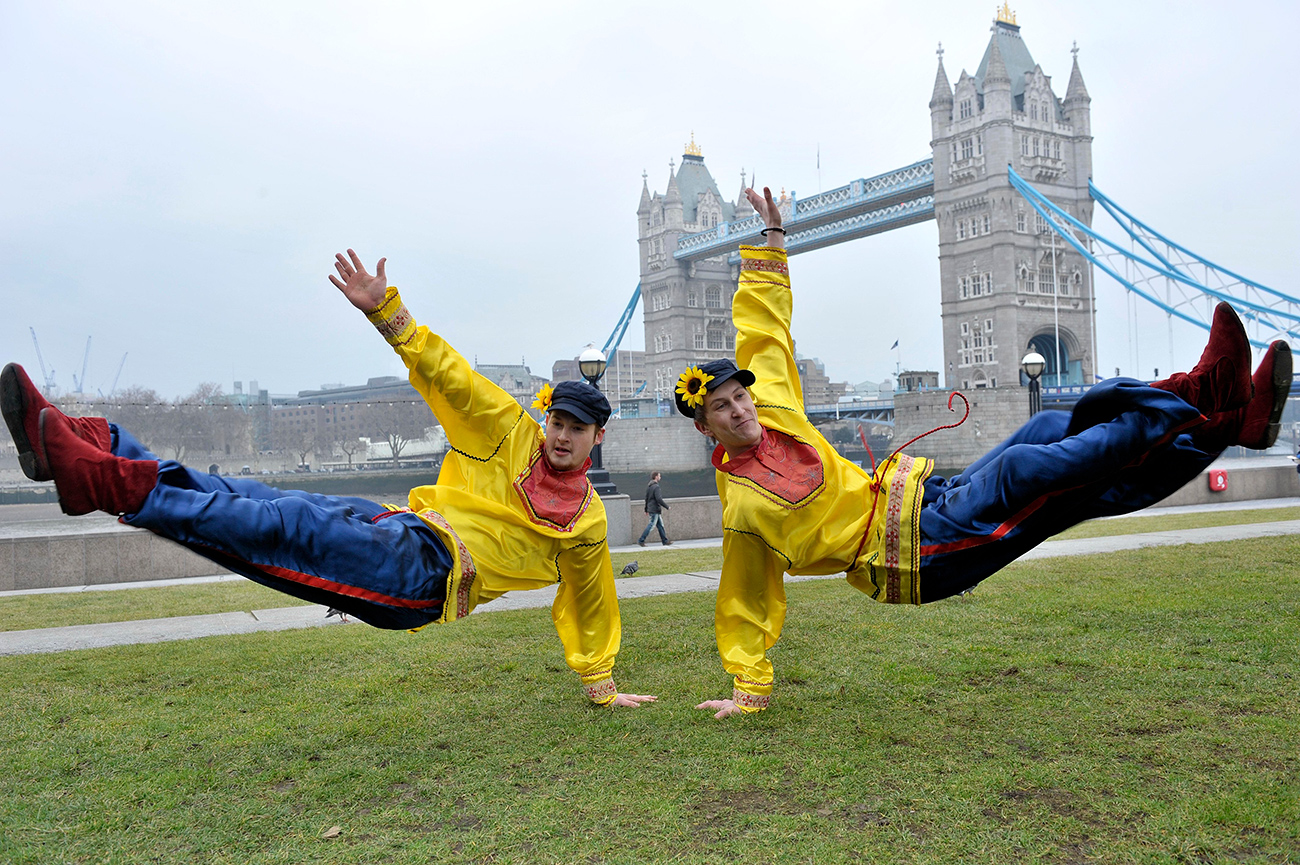 Maslenitsa have been marked in London since 2009.
ZUMA Press/Global Look Press
Various types of Russian blini, cool films and music are to be found at London's upcoming Russian Week. The Maslenitsa festival is London's favorite Russian community event and combines Orthodox and pagan traditions.
As Russians wait for the end of winter they look forward to Maslenitsa, a week gluttony and joy, when everyone tries to get rid of the cold and frost to welcome the sun and spring. Traditionally the Maslenitsa week concludes with 40 days of fasting until Orthodox Easter, similar to Lent in the western Christian calendar. It meant that people used to eat a lot – and especially a lot of pancakes, or Russian blini, which are the main symbols of Maslenitsa. The dates are flexible each year; in 2017 it's Feb. 20-26.
This year's program includes culinary extravaganzas by well-known Russian restaurateur Alexey Zimin at ZIMA, the Soho-based Russian Street Food & Bar, which is a festival partner. But the festival is more than just about eating and drinking – Russian Week in London will also feature screenings of the latest films by Russia's leading directors including Renata Litvinova (Rita's Last Fairy Tale) and Pavel Lungin (The Queen of Spades); a concert by inspirational folk singer Timur Dzeitov – People's Artist of Russia and Ingushetia; the launch of a new album by award-winning songwriter Daria Kulesh and much more.
A key part of the celebrations will be a concert at Cadogan Hall, with artists of international standing such as violinists Natalia Lomeiko and Yuri Zhislin, pianist Olga Balakleets and accordion player Iosif Pouritz. The London and Brighton Russian Choir, the Natalia Kremen Ballet School, the Russian Souvenir Ensemble and other Russian performers will join them.
Arranged by Ensemble Productions, London City Hall, the Russian ministry of culture and other bodies, Maslenitsa have been marked in London since 2009. For full details and booking information, visit www.maslenitsa.co.uk.
The festival program: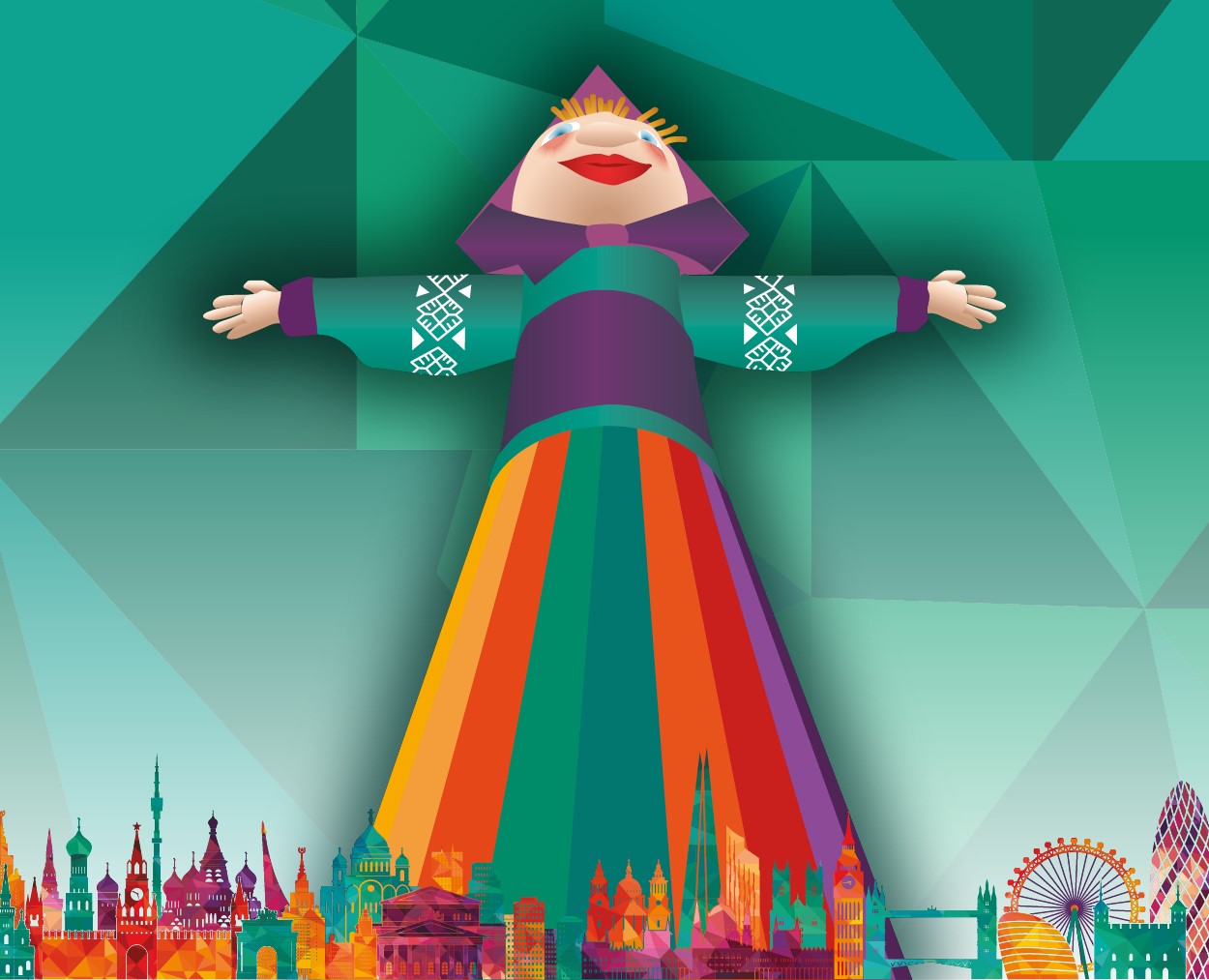 Sunday 19 February
6.30pm/Rudolf Steiner House
Final of the Stars of Albion- Maslenitsa Competition
Monday 20 February
6.30pm/High Tech Boutique
Hats by Maria
Fashion show and talk with a top milliner Maria Zherebtsova
Tuesday 21 February
From 7.00pm/ ZIMA – Russian street food and bar
Maslenitsa Culinary Evening
Wednesday 22 February
1) 5.00pm/Pushkin House
Film screening of Rita's Last Fairy Tale by Renata Litvinova
2) 7.00pm/Pushkin House
Folk concert by People's Artist of Ingushetia Timur Dzeytov
Thursday 23 February
1) 18.00 / Rich Mix
Radio Gagarin: Come the Revolution
A cornucopia of culture including the best and classic short films from Eastern Europe, original home-cooked soul food, live performances and music from DJs Max
2) 20.00/ Cecil Sharp House
Daria Kulesh and friends: An evening with an award winning songwriter
Friday 24 February
1) Reinhardt and Mourrka
TBC - For more information go to www.richmix.org.uk
2) 7.30pm/Cadogan Hall
Maslenitsa Celebration Concert
Saturday 25 February
5.00pm/Pushkin House
Film screening of The Queen of Spades by Pavel Lungin
Sunday 26 February
1) From 1.00pm/ ZIMA Russian street food and bar
Forgiveness Sunday
Maslenitsa Family Extravaganza
2) 3.00pm/Pushkin House
Family Maslenitsa Celebration with club "Izba" and Polina Proutskova, exploring ancient ritual songs and traditions.
If using any of Russia Beyond's content, partly or in full, always provide an active hyperlink to the original material.