Three Russian artists to look for at the Venice Biennale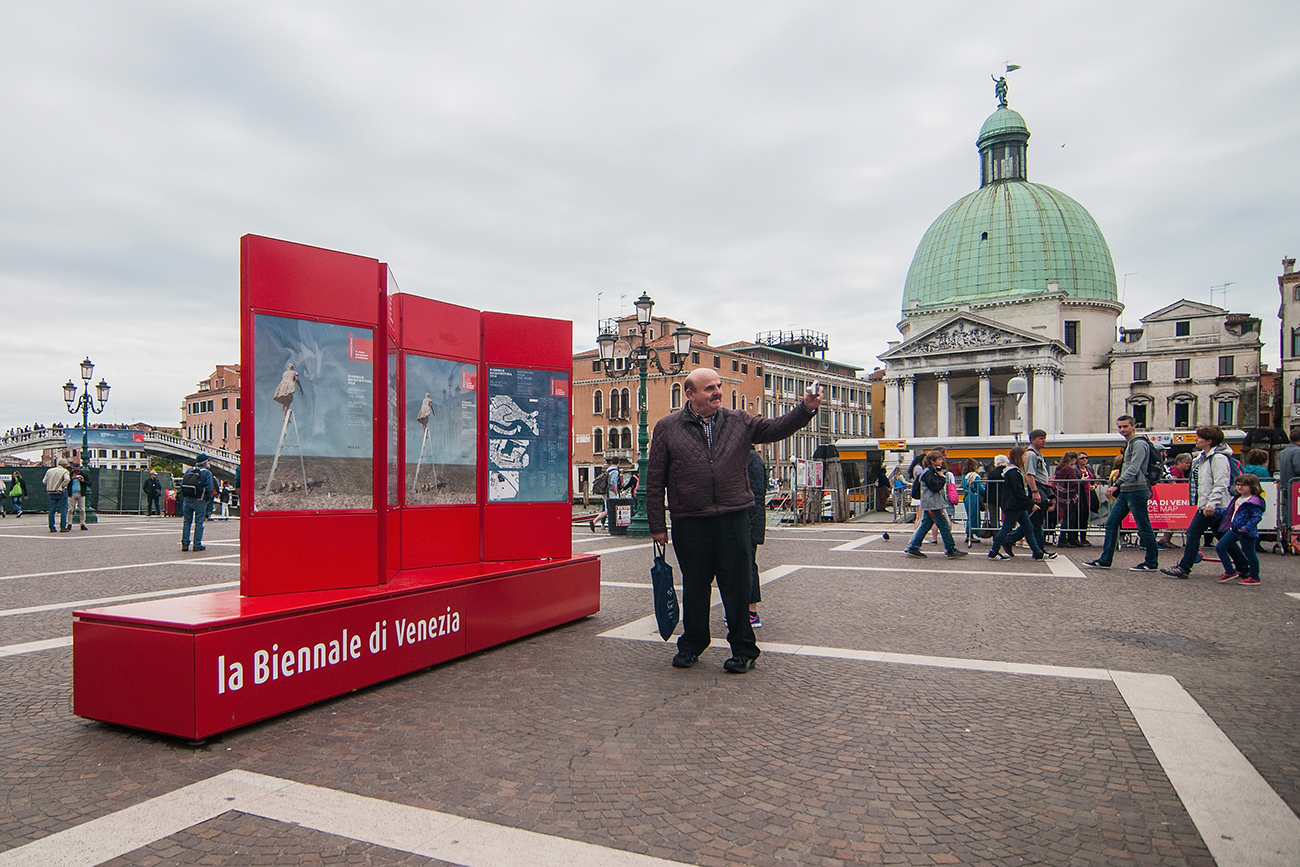 A tourist takes a selfie near a street sign of the Venice Biennale in front of the Santa Lucia railway station.
Getty Images
There are three Russians among the 120 artists featured at the 57th Venice Biennale International Art Exhibition. RBTH presents a brief introduction to their work.
Irina Korina, Taus Makhaeva and Vadim Fishkin are no newcomers to the art world. Each of them has exhibited their work in museums both in Russia and internationally. They are all included in the list of artists selected by curator Christine Macel for the main exhibition at the Venice Biennale, which opens to the public on May 13. The theme of the main project, which will be displayed in the Arsenale and the Palazzo Esposizioni in the Giardini Gardens, is "Viva Arte Viva." It will feature works from Russian and international artists.
Irina Korina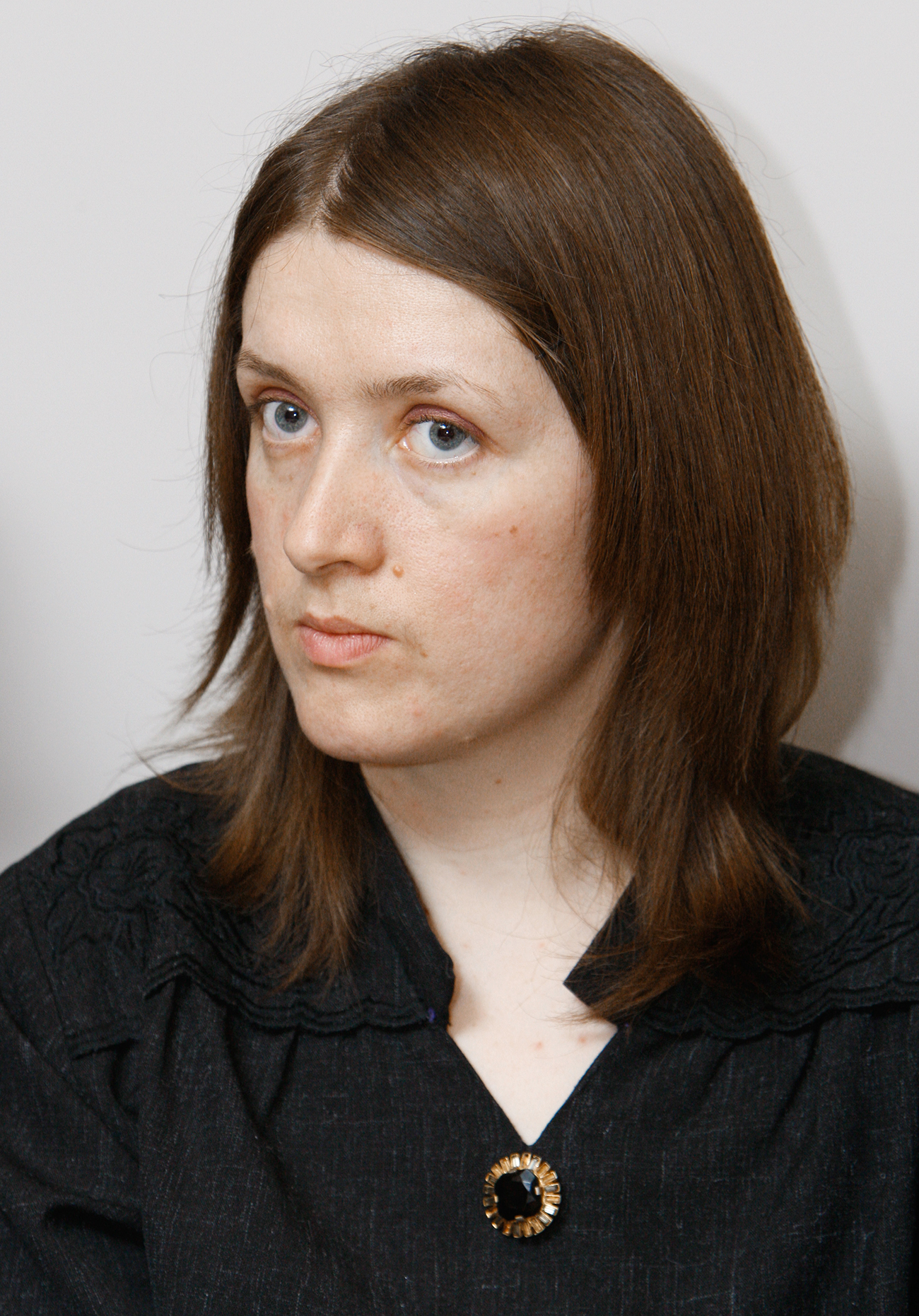 Photo: Anton Denisov/RIA Novosti
This 39-year-old artist is best known for creating large objects and installations made of found materials, including industrial waste and emblematic Russian objects, such as old factory flags from the Soviet period, children's toys, oilcloth with Russian patterns or the "skeletons" of children's playgrounds from the courtyards of typical high rises.
Her first degree was in theatrical art, which likely influenced her in creating immersive art that feels like a performance at times. In Russia, Korina is known for her mastery of working with space and time. Each space she works with is transformed in a special way, provoking a variety of emotions — from the nostalgia to looking toward the future.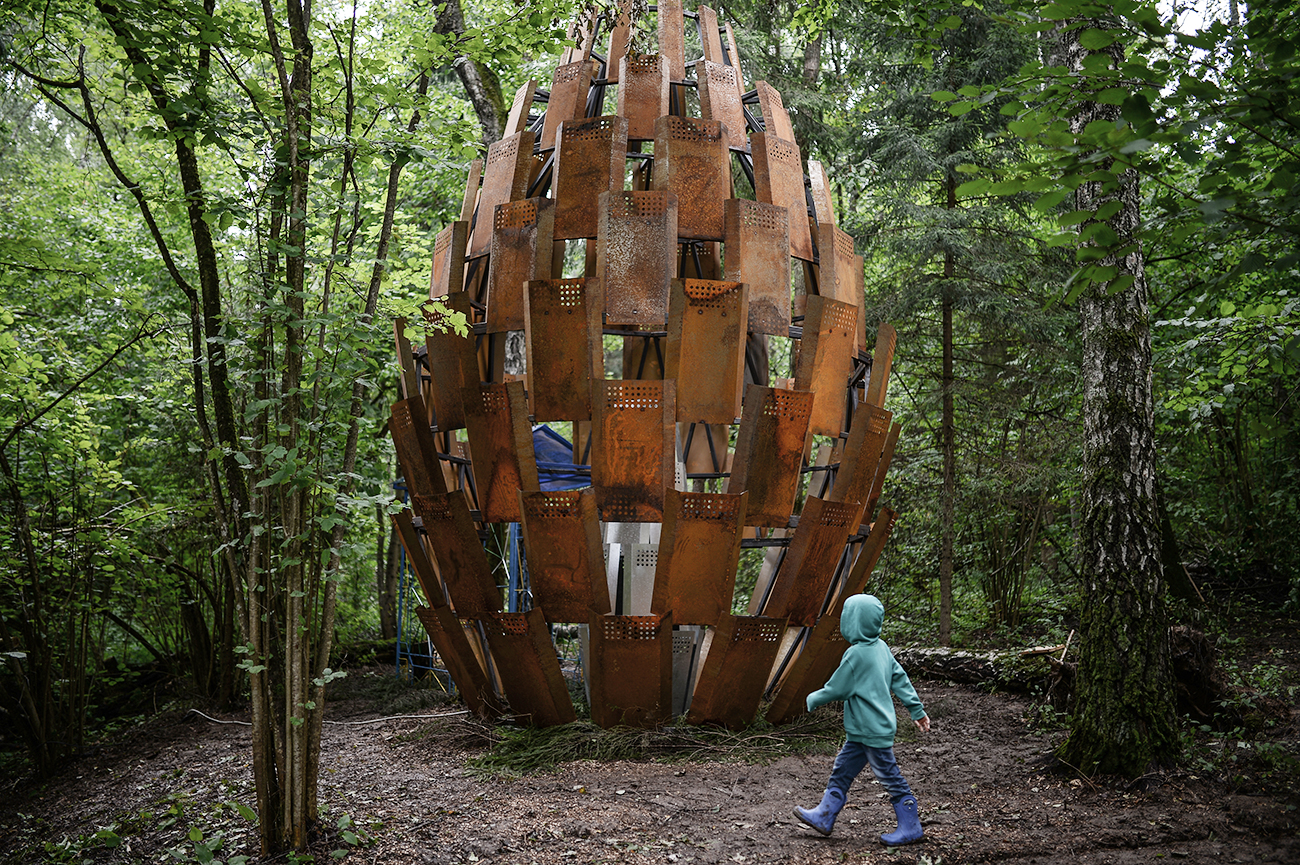 The Shadow Pavilion installation by Irina Korina and Ilya Voznesensky, Nikola-Lenivets, Kaluga Region. / Photo: Vladimir Astapkovich/RIA Novosti
Her work has been exhibited at Palais de Tokyo in Paris, the Europalia festival in Brussels and the London Saatchi Galler, among other places. This is also not the first time her work has been shown at the Venice Biennale. In 2009, she was part of a group of artists whose work was included in a project called "Victory over the Future," which was displayed in the Russian Pavilion.
This year, for her main Biennale project, Korina will create a new installation entitled "Good Intentions." She told RBTH that it consists of a two-story building that will be disguised amid the Arsenal. "My work is not easy to find. The installation will be dedicated to the theme of urban spaces and the romanticization of heroism and patriotism—things that infatuate our government today."
Taus Makhacheva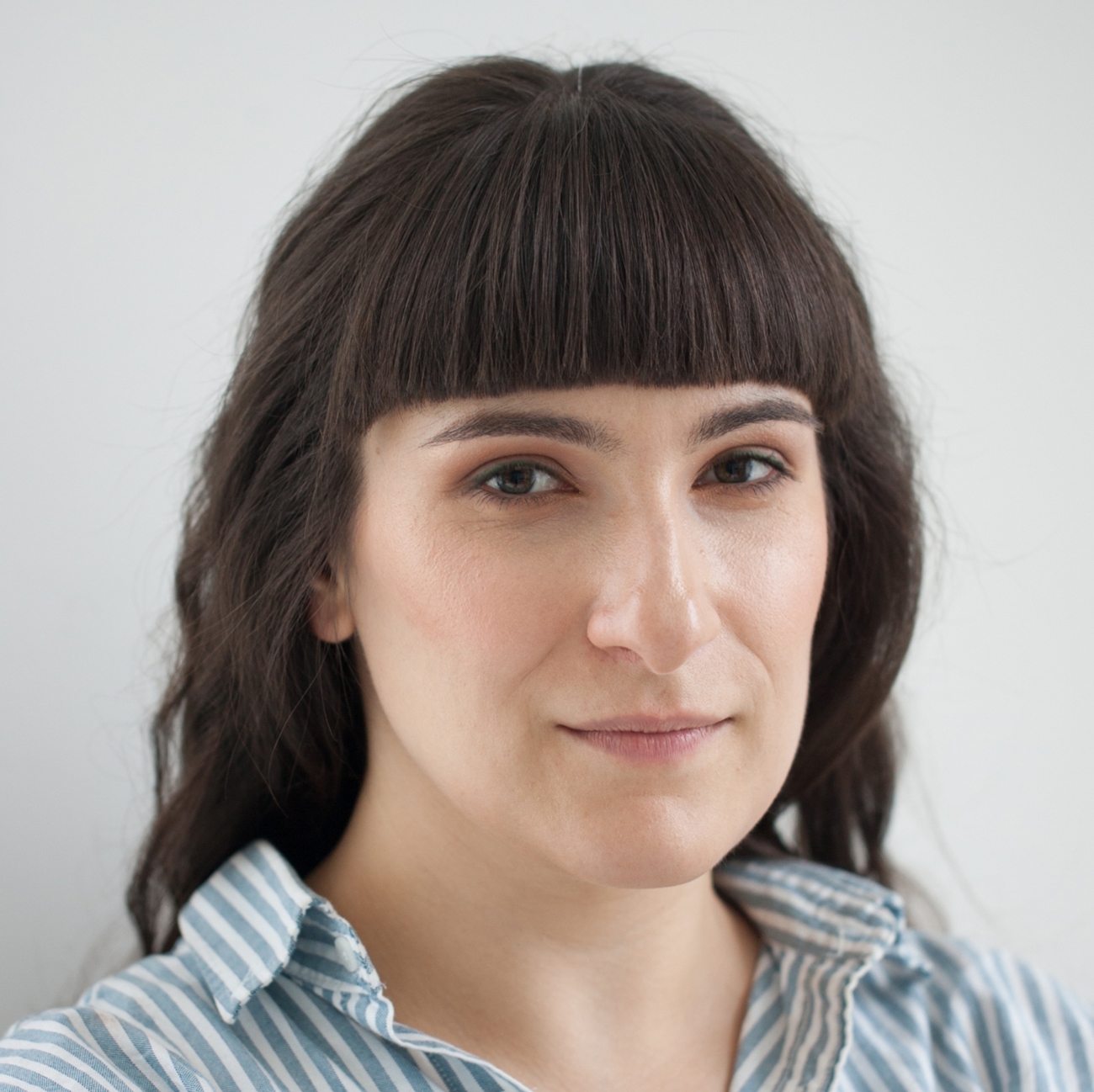 Photo: Kandinsky Prize
Like Korina, Makhacheva is one of the most well-known Russian artists on the international art scene. Her work has been exhibited in numerous spaces, including in Pinacoteca Nazionale di Bologna, Leipzig Museum GfZK and the Sharjah Biennale of Contemporary Art. Last spring at the Center Pompidou in Paris she exhibited an installation with a video of her performance "Rope," which is dedicated to museology and cooperation between central and regional museums. At the same time, her work has become part of the MHKA museum's collection in Antwerp.
Taus Makhacheva - Way of an Object from ARTtube on Vimeo.
The 33-year-old artist was born in Moscow to a prominent family. Her grandfather, Rasul Gamzatov, was a famous poet in the Soviet Union. She studied in London and Moscow, and in 2013 she and her husband moved to Makhachkala (about 2,000 km south of Moscow), where their ancestors came from. This is where all of her artistic themes came together, encompassing issues of national identity, the interpenetration of East and West and the place of women in the Islamic world.
Makhacheva says that for Venice, she is preparing two new video projects based on meetings and discussions with fishermen in Dagestan (a republic in southern Russia—Makhachkala is its capital). In the opening days of the Biennale, her performances will be on display in the Arsenal.
Vadim Fishkin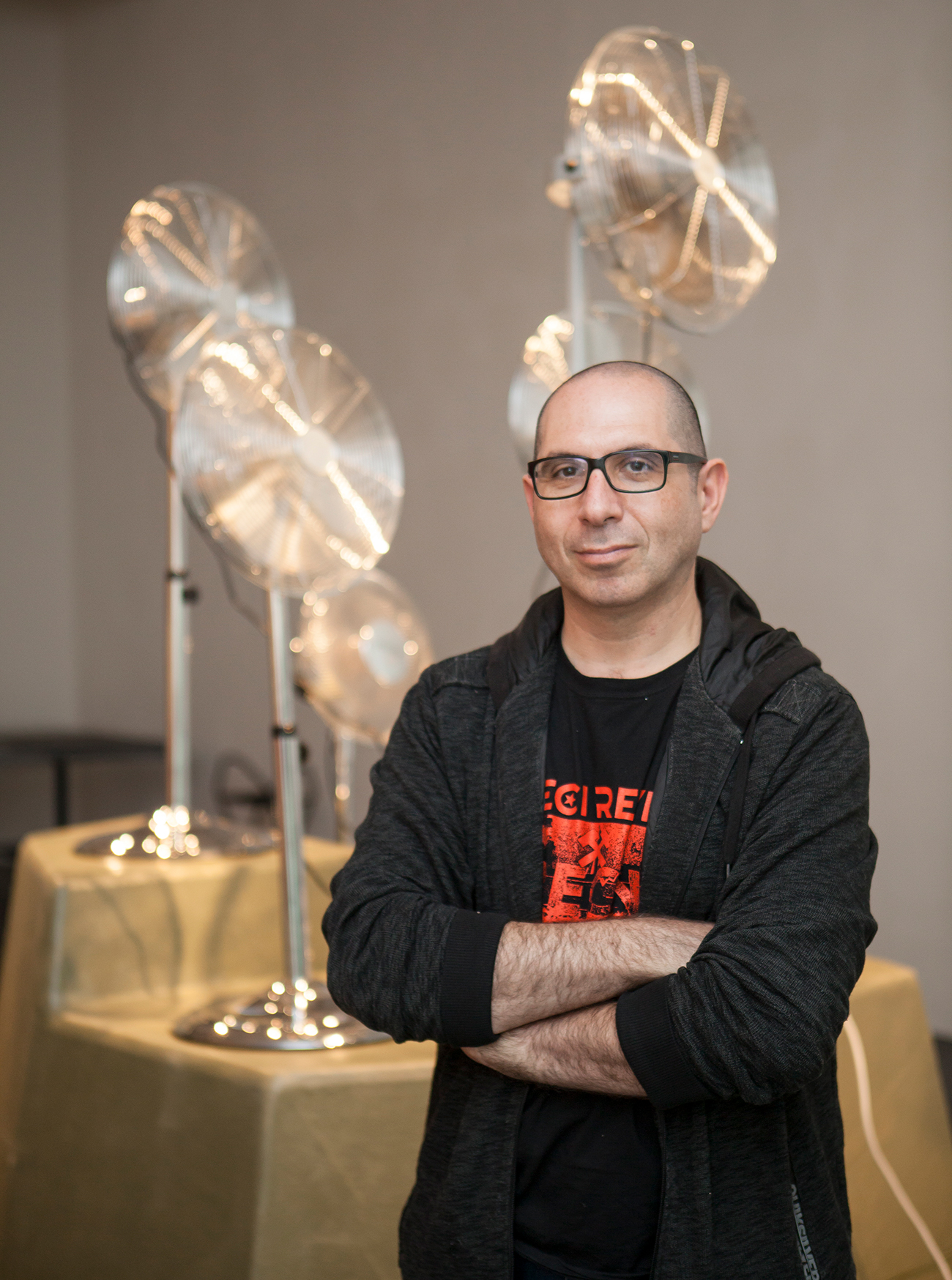 Photo: Pirje Mykkänen/Finnish National Gallery
Fishkin was once referred to as "the most Russian among Westerners and the most Western among Russians." He was born in Penza but lives and works in Ljubljana, Slovenia. He went there on the invitation of the informal organization Neue Slovenische Kunst, a virtual union of artists, musicians and artists — a kind of Russian utopia for people obsessed with the futurists and avant-garde. He moved to Slovenia permanently in 1996.
Since then, his work, which explores what Fishkin refers to as the "logic of the absurd" and is focused on the intersection between art and science, has been presented at exhibitions around the world, such as the Venice Biennale, the Manifesta Biennale (including in St. Petersburg in 2014) and many others. One of Fishkin's projects entailed a recording of his heartbeat, flickering to the rhythm of the "lighthouse" on the Secession Building in Vienna. Other exhibitions included hair dryers "playing" ping-pong, and a box of crayons casting a shadow in the form of palm trees.
According to curator Victor Miziano, "Vadim Fishkin belongs to the generation of artists of the 1990s, and his art picked up with rare programming and consistency, expressing sequences contained in the era of utopian impulse. The consistency and faithfulness are generally the defining qualities of his art. It is not surprising that he is one of the few artists of this generation who has not faded into the distance or made compromises."
If using any of Russia Beyond's content, partly or in full, always provide an active hyperlink to the original material.