The Art of Tinder: Why a woman asked men out to museums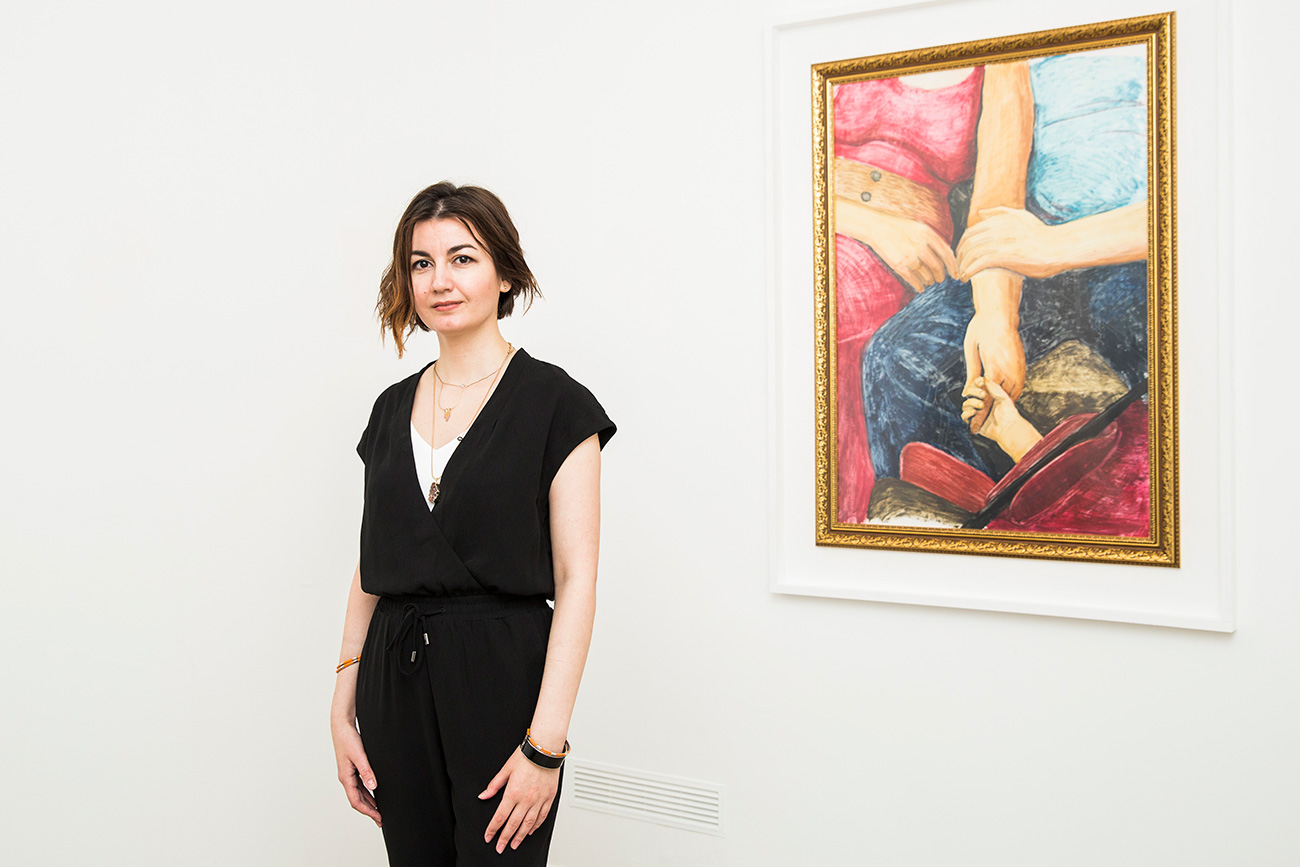 A Moscow artist made a multimedia project based on her series of dates.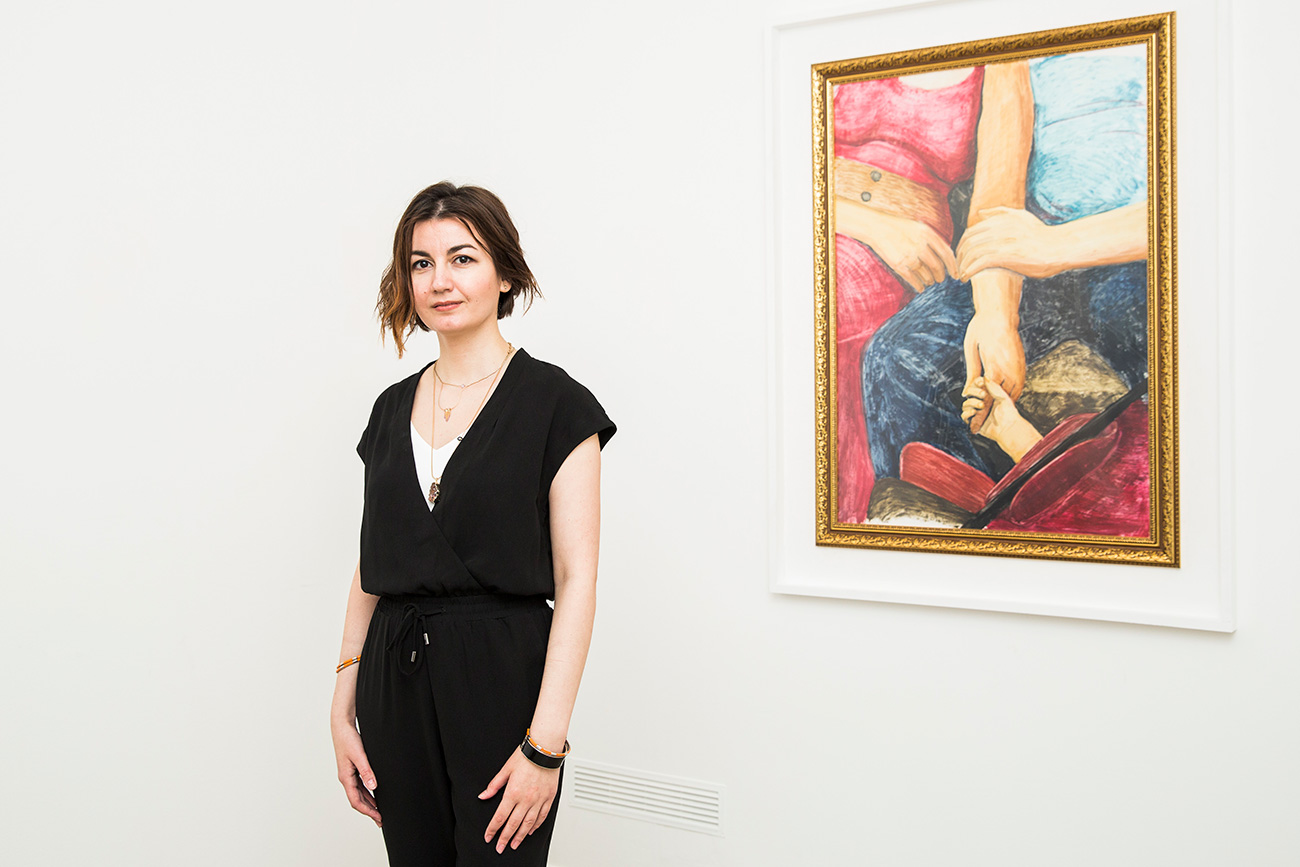 Ilmira Bolotyan. Source: Fragment gallery
Moscow artist Ilmira Bolotyan made an unusual experiment over the course of a year. She signed up on Tinder, the dating app, and asked men out on dates to museums, paid for the entrance tickets, and gave a guided tour. One of her main goals was to make men aware of contemporary art and get their opinions about it.

"It was so-called 'social curiosity' that made me do this," Bolotyan told RIA Novosti. She had never used the Tinder app before, but was interested in finding out why everyone is talking about it, and who are the people using it. "Mostly men of my age, about 35, messaged me," she said.
With one of the men. Source: Fragment gallery
Once, she met a 20-year old migrant from Central Asia who said that Muscovites don't usually contact him, and he didn't know which places to visit in the city. So when she invited him to a museum she didn't expect how curious he would be - he asked lots of questions, and really tried to understand contemporary art.
Many other men spoke rudely about contemporary art, saying they didn't understand it and thought most art works were rubbish. Quite a few men said, "For how long can you all make a fuss over that Black Square?!"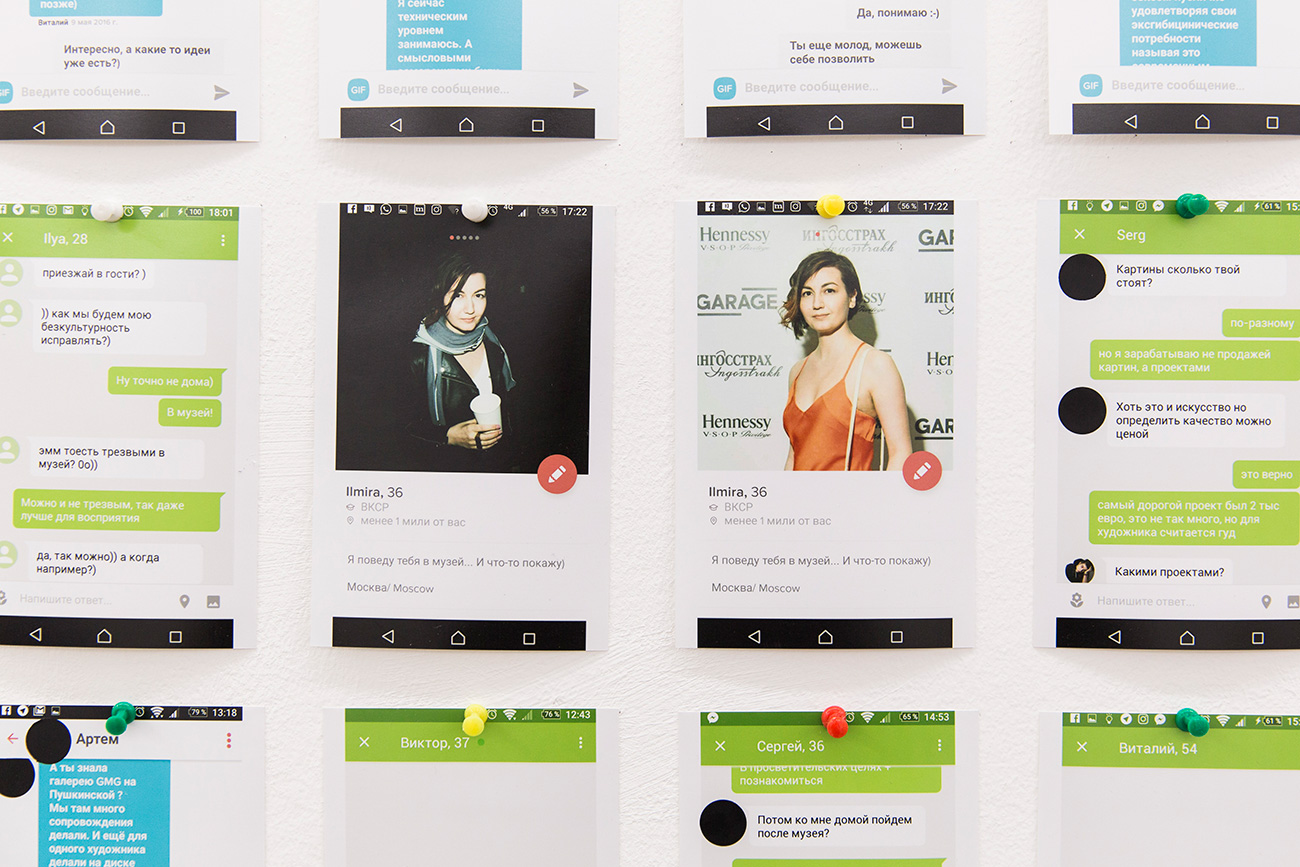 Ilmira's chats, photo from her personal exhibition: Source: Fragment gallery

"I chatted a lot during that year, and sometimes I conducted about 20 chats at the same time. Then I met very different types of men: some had a small construction company, and others were from the art world... As a result of my experiment, I chose 12 stories for my solo exhibition in Fragment Gallery in Moscow."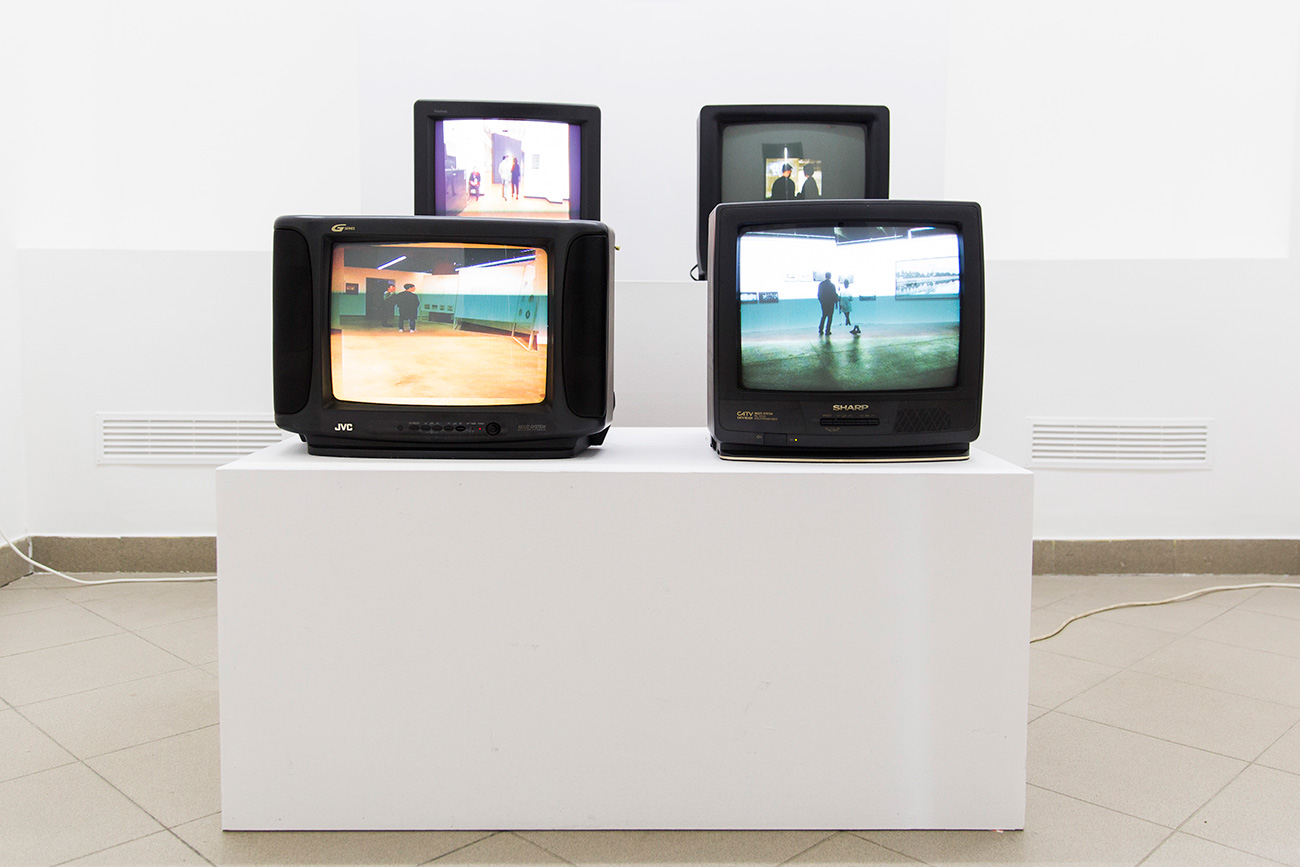 Photo from the exhibition. Source: Fragment gallery

During the dates, Bolotyan's friend, Maryana Karysheva, made photos of her and the men from behind so that not a single face is visible. They are also displayed in the exhibition.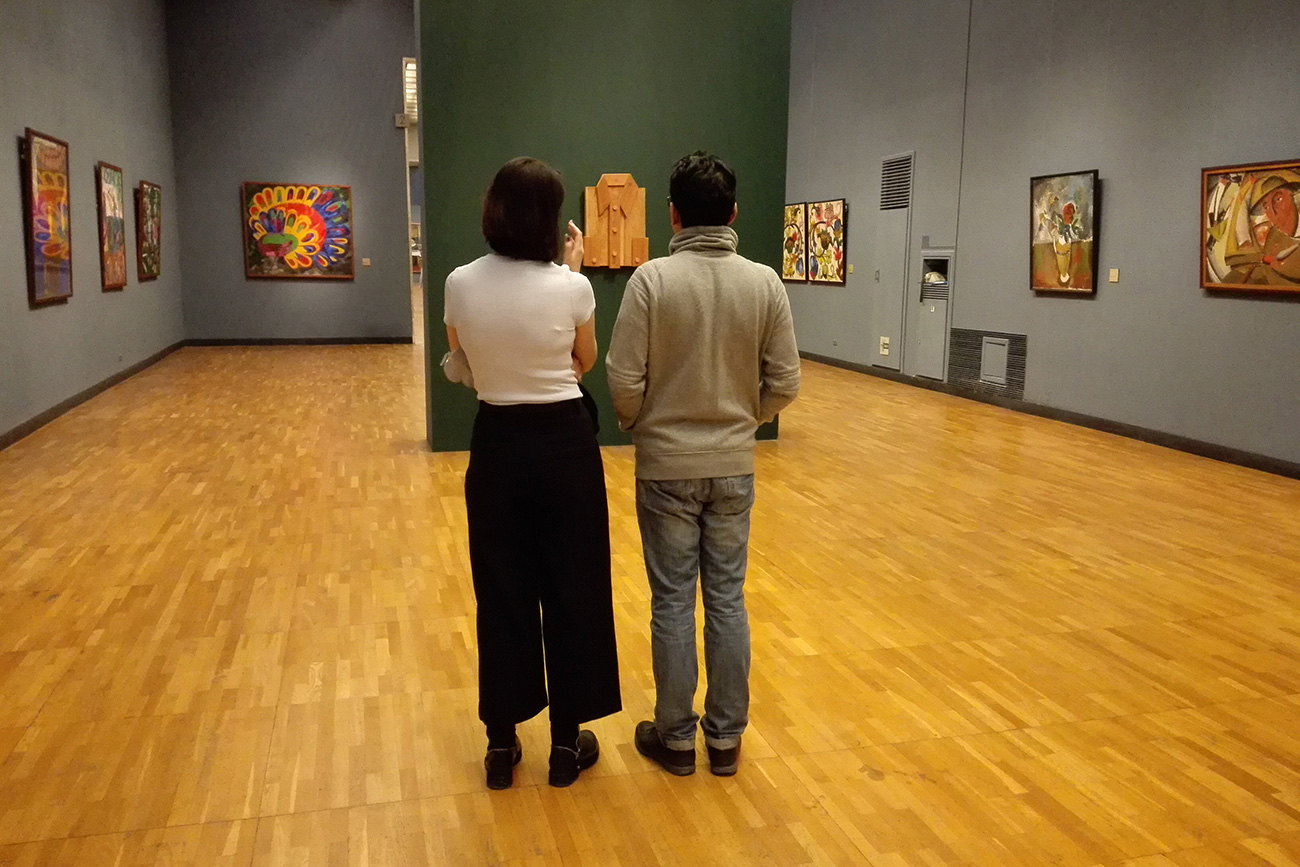 With one of the men. Source: Fragment gallery

Contemporary art is complicated, Bolotyan told RIA Novosti. You need to read books and attend lectures to understand it, and experience shows that if you teach contemporary art to kids in school then they can more easily perceive the meaning of the most complicated art works. They will see that this art doesn't appear out of nowhere, and that it's integrally connected to the history of art.
If using any of Russia Beyond's content, partly or in full, always provide an active hyperlink to the original material.