Russian Art Week: Top 7 lots up for grabs at Christie's auction house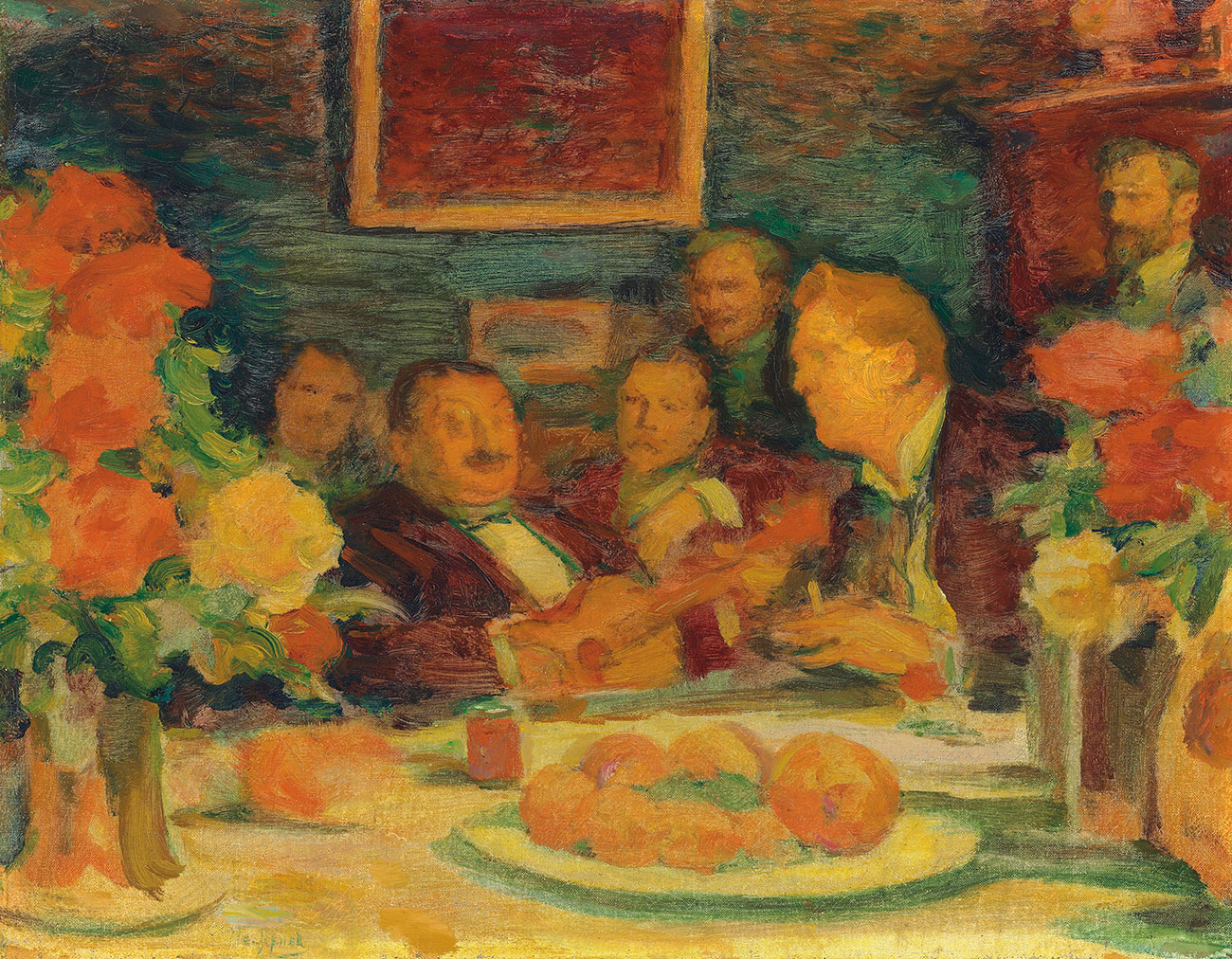 Leonid Pasternak. At K. A. Korovin's: 'old-time songs' (Chaliapin and the artists)
Christie's
June 2 to 9 will see an extravaganza of masterpieces during the biannual Russian Art Week.
Russian Art Week in London will see lots of great art as usual. For the entire seven days, leading London auction houses will hold sales of Russian fine and decorative art, which is currently in high demand around the world. The pearls of this year lots are works of theater designer Leon Bakst, artist Boris Grigoriev, and naturally almost all auctions will feature iconic Faberge jewelry.
June 5 will see Christie's sales, RBTH chose top Russian lots of the auction.
1. Boris Grigoriev. Portrait d'unjeune garçon (of a young boy)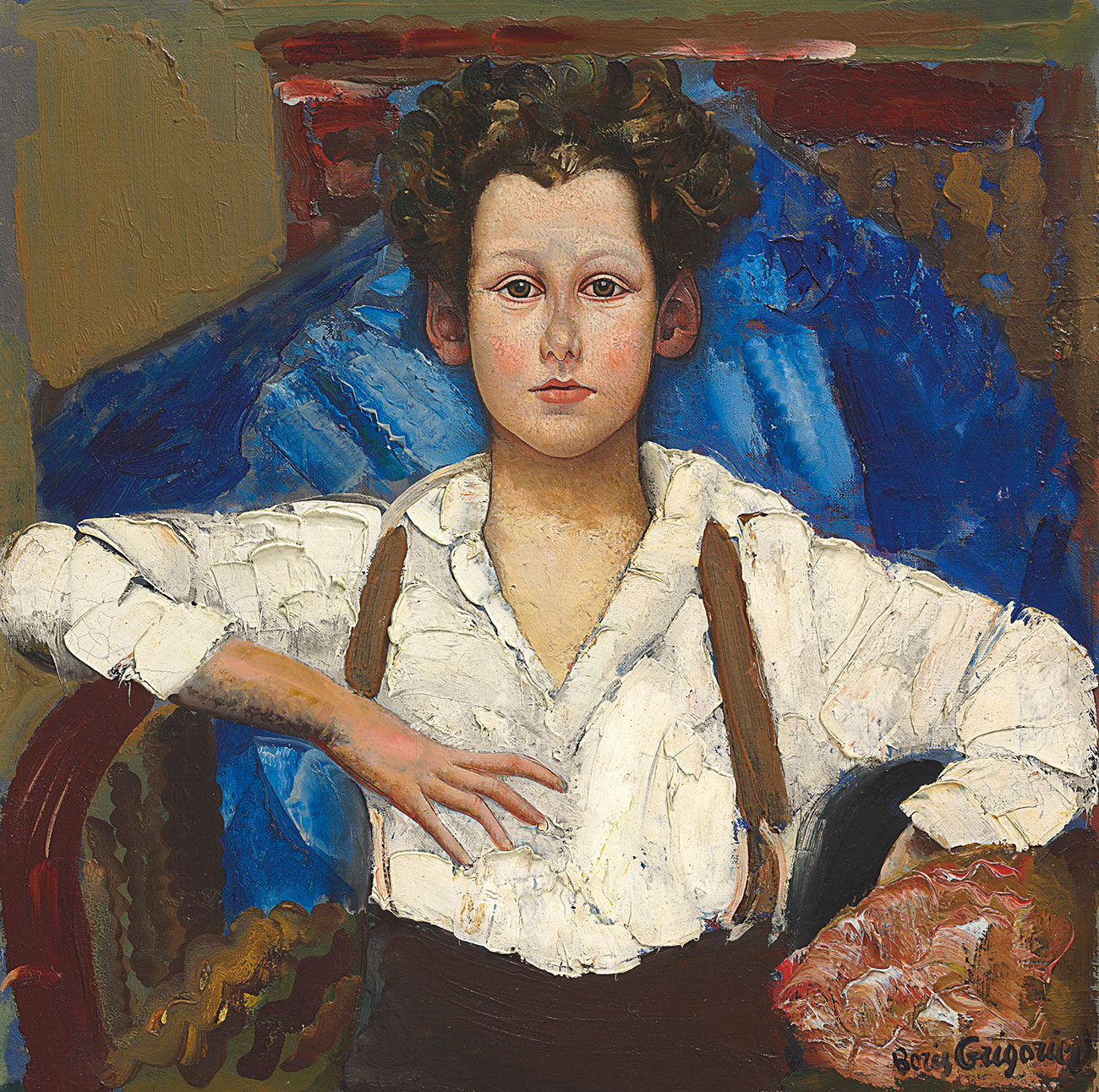 Source: Christie's
Portraits of children were Grigoriev's favored creations. The background of this painting is daubed in broad strokes in juxtaposition with the finer details of the subject's facial expression, whose eyes look attentively on the spectator. The painting's estimated price is £100,000 to 150,000 ($128,400 to $192,600).
2. Leon Bakst. Costume design for vaudeville 'Moscow'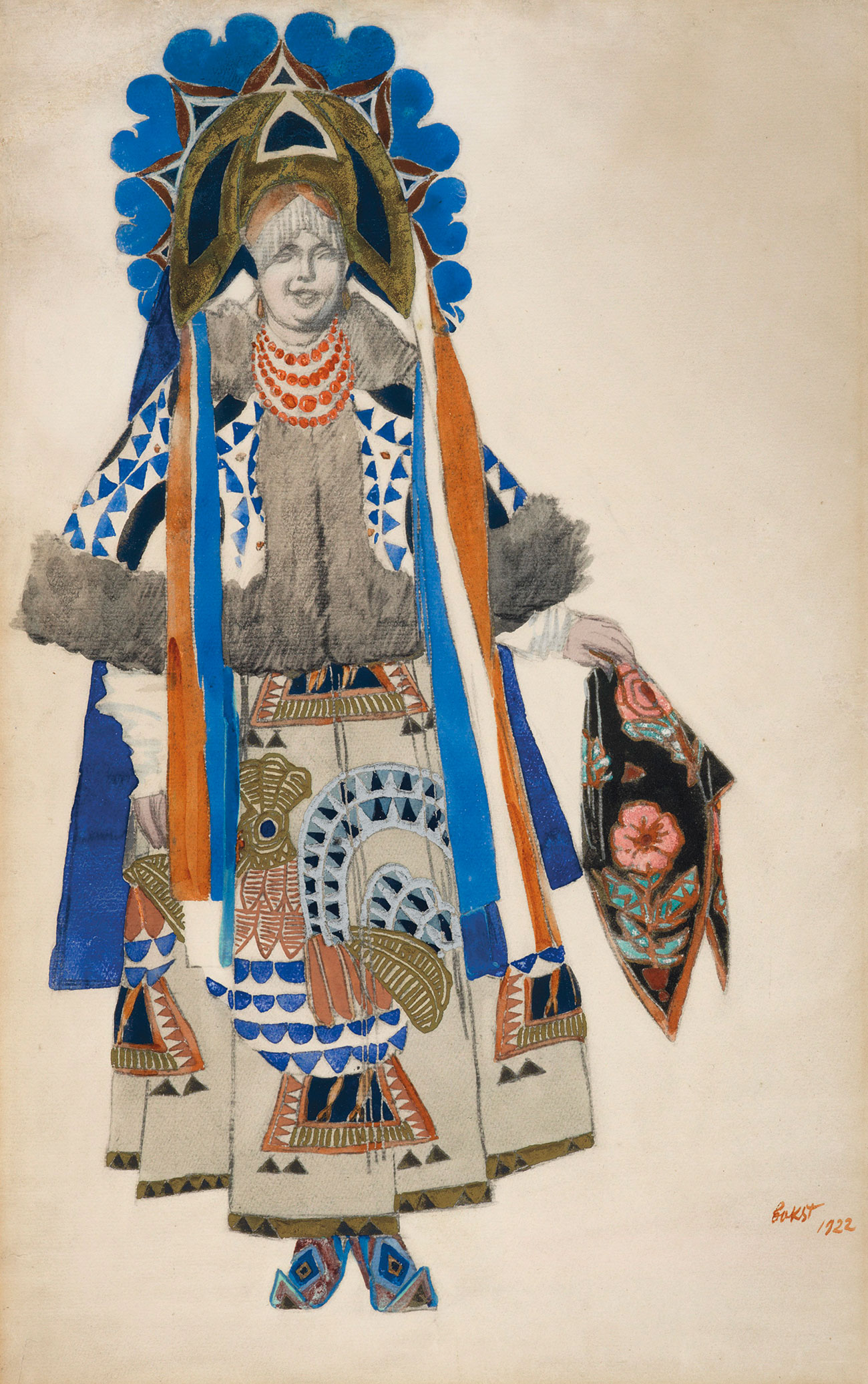 Source: Christie's
Auction organizers are praising this work. Painted in 1922, the sketch is estimated at £80,000 to £120,000 ($102,720 to $154,080). Leon Bakst is one of Russia's most talented and renowned theater artists and designers, working for Diaghilev's Ballets Russes and a participant of the World of Art artistic movement, which revolutionized art during the early 20th century. The auction will see other five sketches by Bakst go under the hammer, all from the private collection of Richard J. Schwartz.
3. Clock marked by Fabergé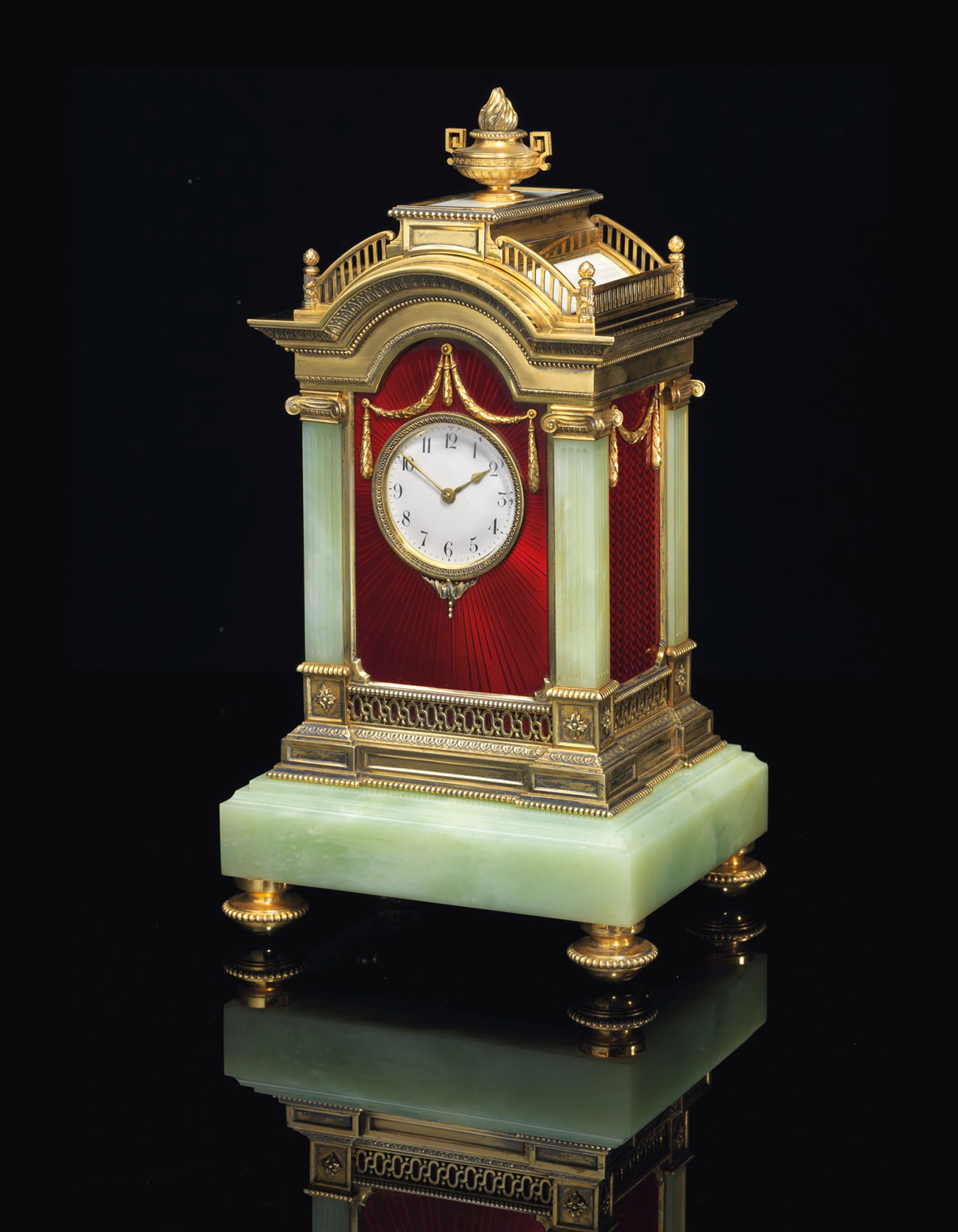 Source: Christie's
The official title of this lot is "A highly important and impressive silver-gilt and guilloche enamel bowenite mantel clock" estimated at around £300,000 to £500,000 ($385,200 to $642,000). The clock was produced in St. Petersburg from 1899 to 1904, has the original leather-lined wood case stamped in Russian "Fabergé St Petersburg Moscow," and still possesses the original winding key and case key.
4. Leonid Pasternak. At K. A. Korovin's: 'old-time songs' (Chaliapin and the artists)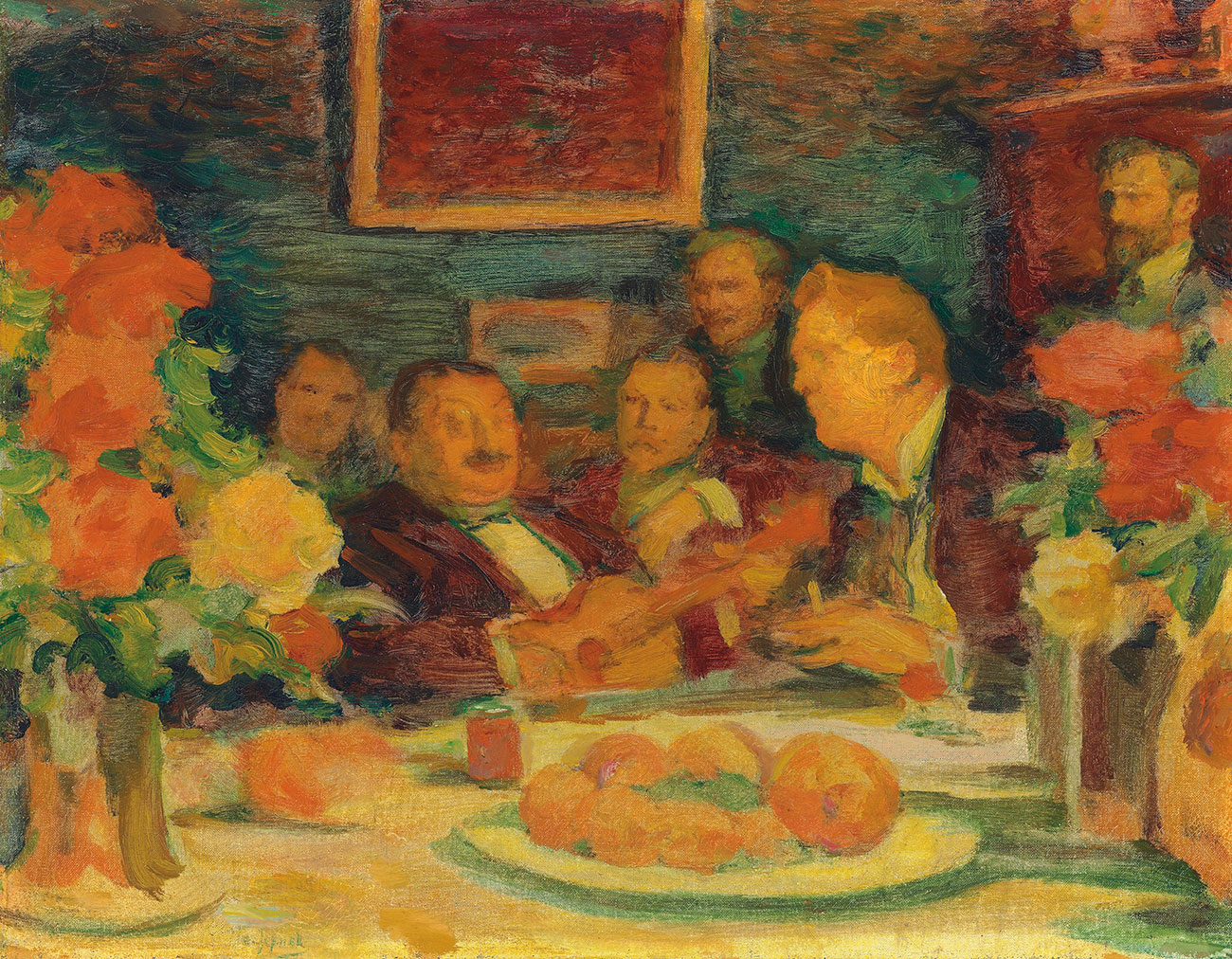 Source: Christie's
This painting is just a true image of Russian bohemia in the early 1920s. Fyodor Chaliapin, the prominent singer, and his friends are pictured in a house with old furniture (before Soviet Union officials banished luxury private property). This painting is estimated at £60,000 to £80,000 ($77,040 to $102,720).
5. Konstantin Somov. Matin d'été (Summer morning)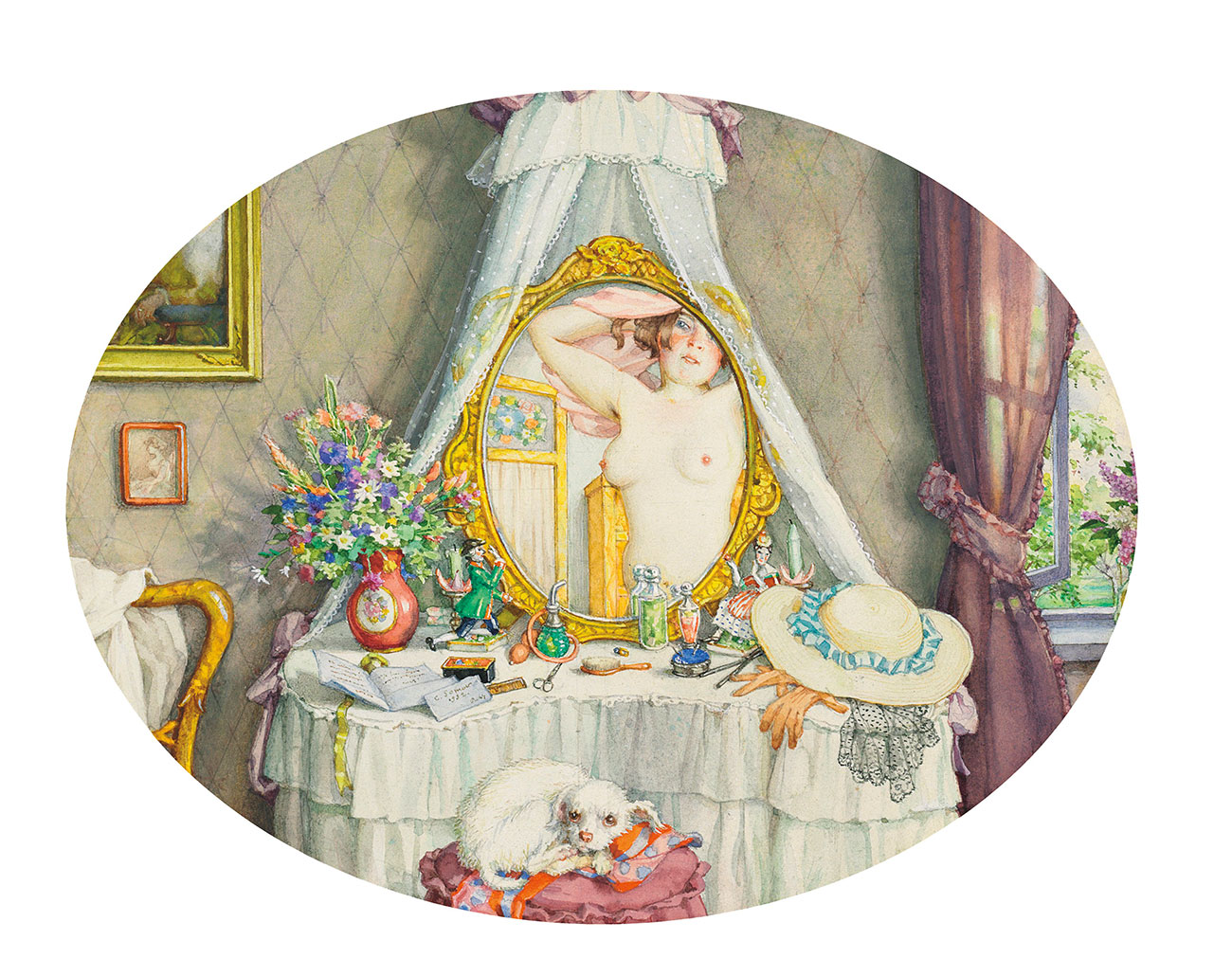 Source: Christie's
Lot 1 of Christie's sales is this pastel-colored work, painted in 1932 in Paris (where else can such images come to mind?). It's unbelievable how pencil, watercolor, and gouache can create such an atmospheric scene. Estimated price is £60,000 to £80,000 ($77,040 to $102,720).
6. A parcel-gilt silver imperial presentation kovsh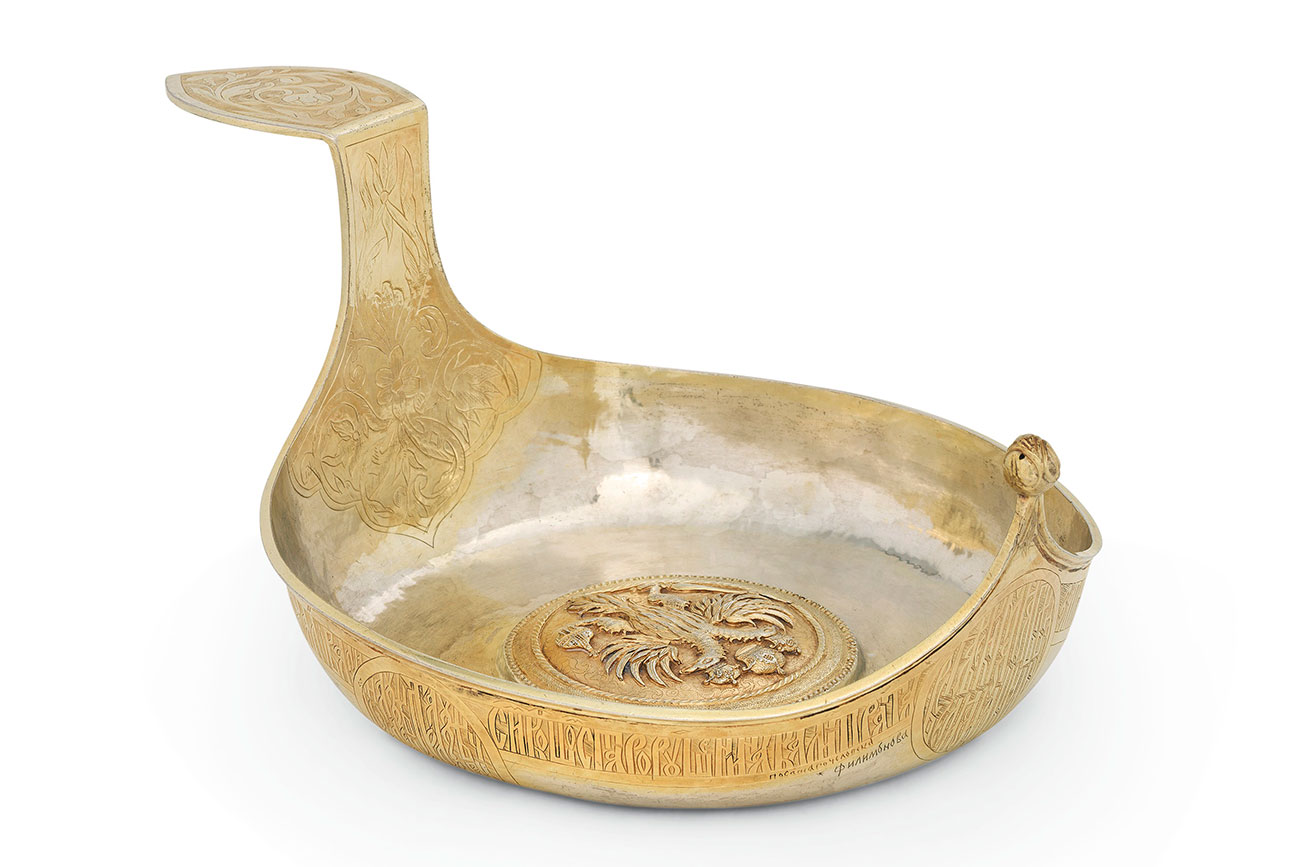 Source: Christie's
At first sight there is nothing special about this silver kovsh, but it's one of the oldest lots in the sales - made in circa 1685 "probably in Moscow." The inscription says it praises "Great Lord Tsars and Great Princes Ioann Alekseevich and Petr Alekseevich (later known as Peter the Great)". Estimated price is £35,000 to £45,000 ($44,940 to $57,780).
7. Ivan Shishkin. Forest Flowers
Source: Christie's
It's hard imagine a single Russian sale without this famous painter. Probably everyone knows his painting "Morning in a Pine Forest."Forests and fields during different seasons were Shishkin's favorite subject, showing the true spirit of nature. Estimated for £40,000 to £60,000 ($51,360 to $77,040).
If using any of Russia Beyond's content, partly or in full, always provide an active hyperlink to the original material.