12 fantastically witty aphorisms from a great Soviet actress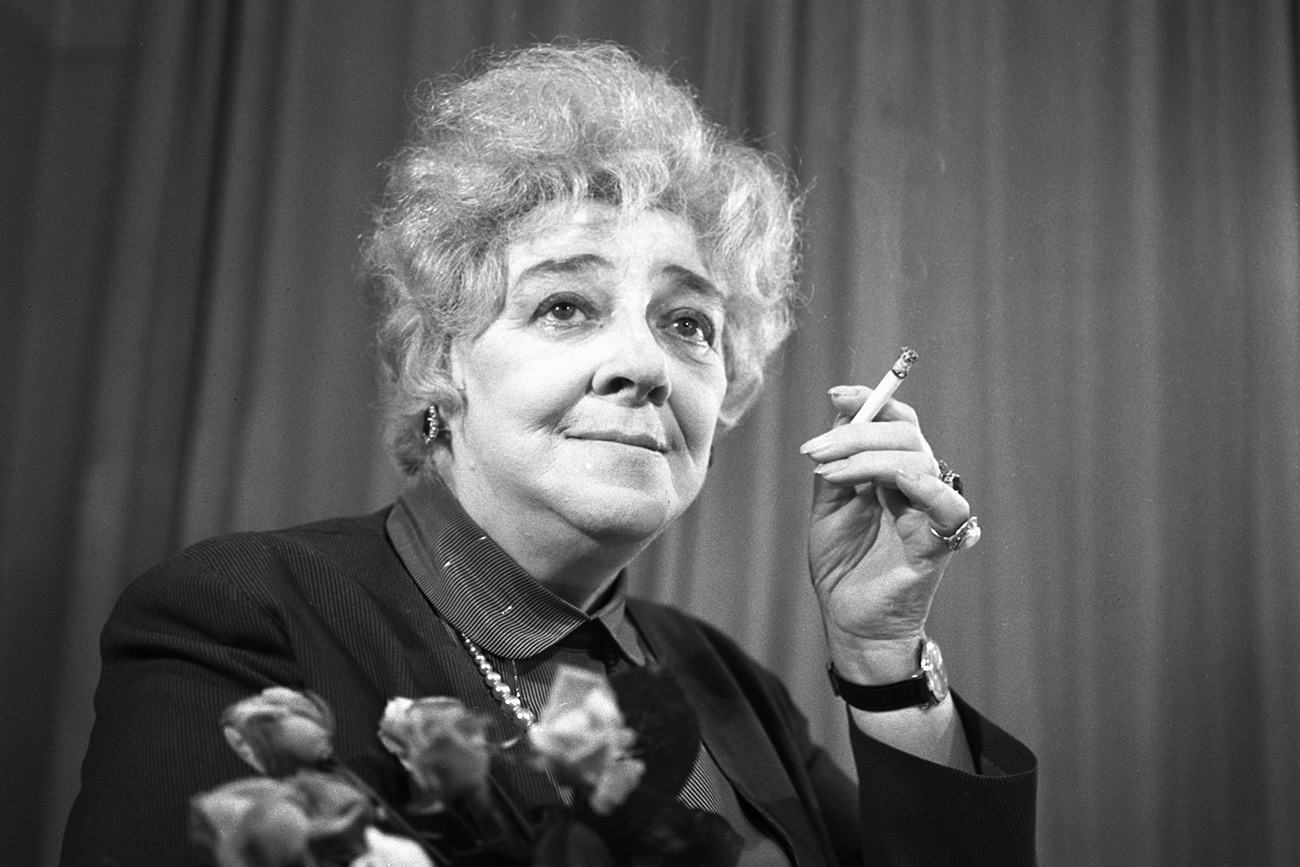 Many Soviet citizens remember Soviet actress Faina Ranevskaya for starring in the movies in the 1940s and 1950s. She was also a brilliant theater actress, however, and throughout the ups and downs of life she had witty and clever opinions. July 19 marks the anniversary of her death in 1984, and RBTH remembers her most famous aphorisms.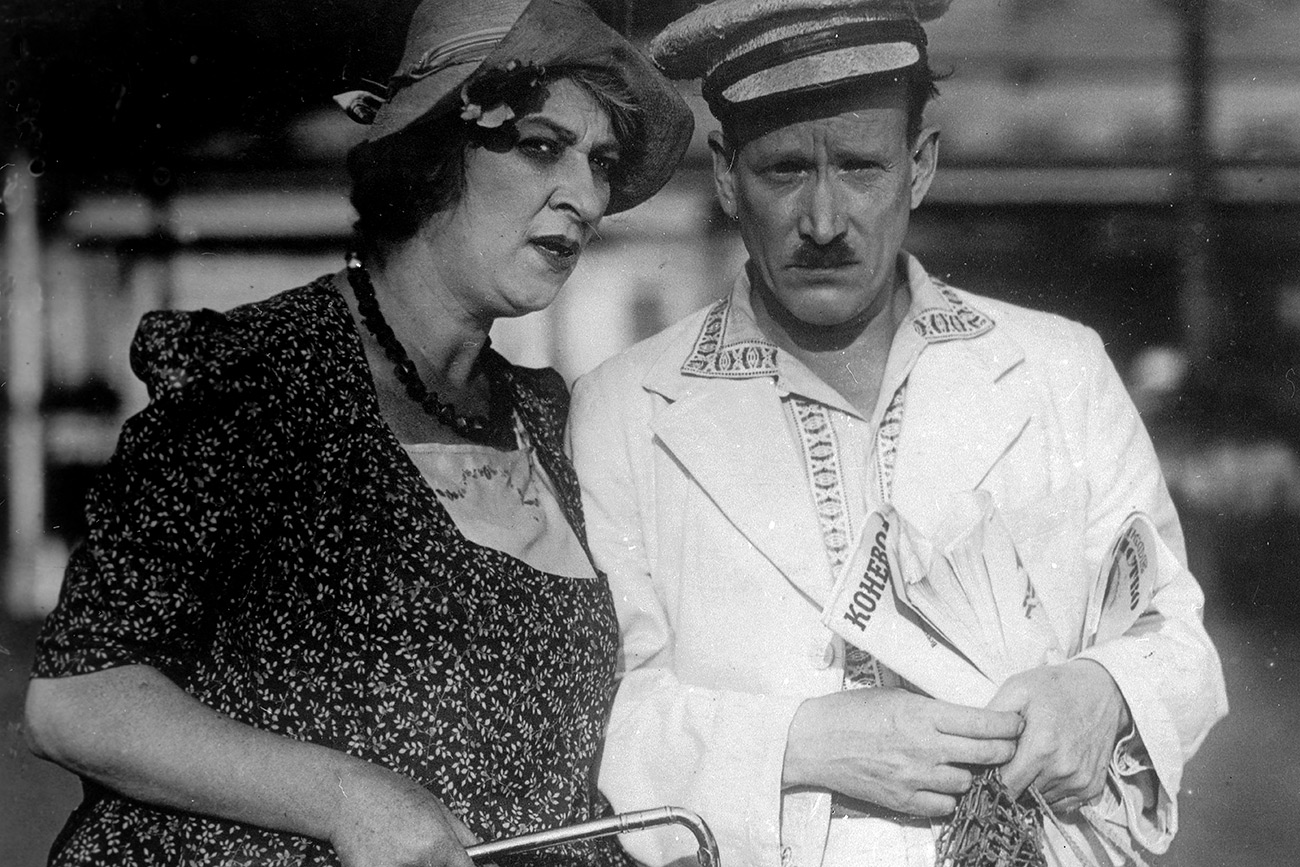 Faina Ranevskaya and her famous role in the movie 'Foundling, or Mulya, don't make me angry', 1939. / Global Look Press
1. Better to be a good person using bad language, than a quiet well-mannered bitch.
2. Everything pleasant in this world is either harmful, immoral or leads to obesity.
3. Women are surely smarter. Have you ever heard of a woman losing her head because a man had beautiful legs?
4. Life is too short to waste it on diets, stingy men and bad moods.
5. Ignore the opinion of those around you, and you'll have a calm and happy life.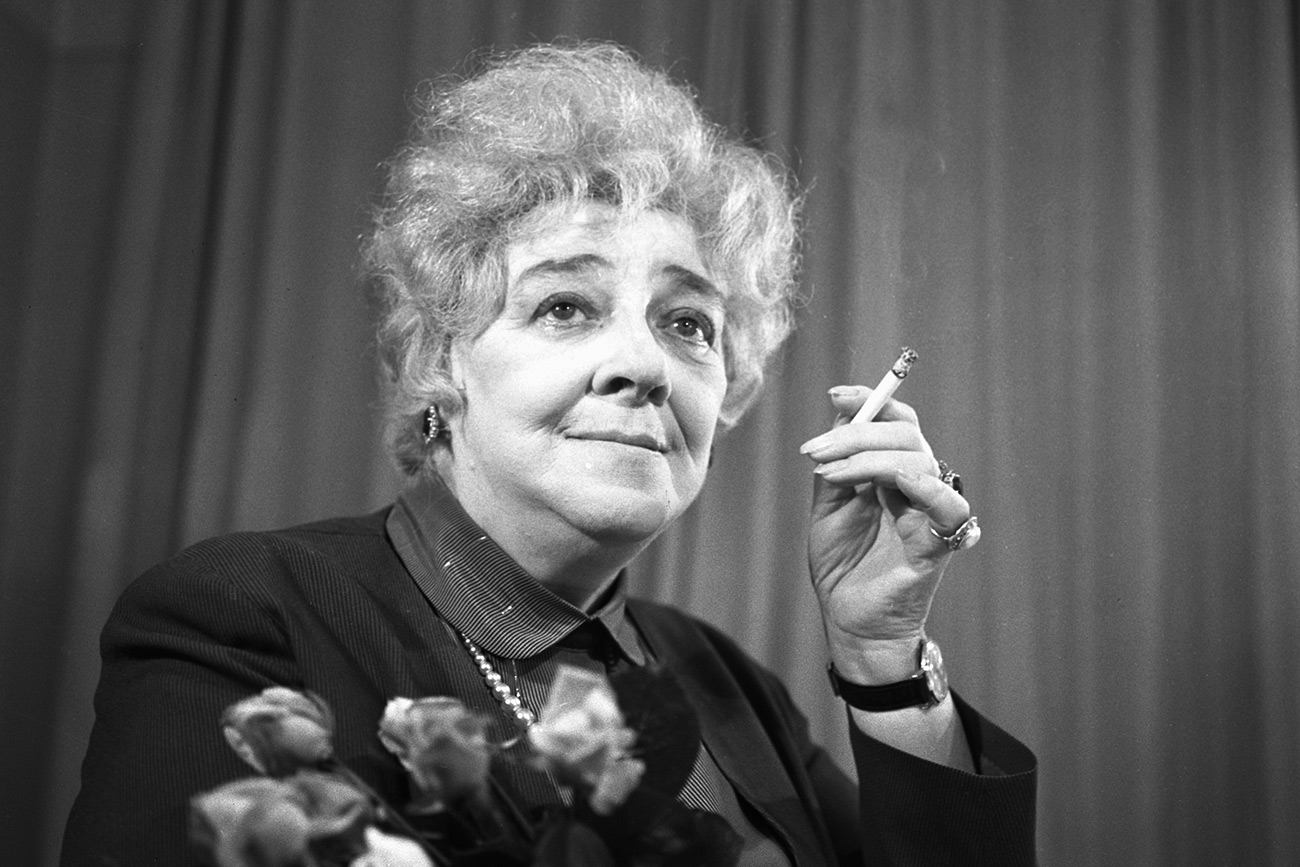 Faina Ranevskaya / Yuriy Somov/RIA Novosti
6. People make troubles for themselves – no one forces them to choose boring jobs, marry the wrong person or buy uncomfortable shoes.
7. To succeed in life, a woman should have two characteristics. She should be smart enough to appeal to dumb men and dumb enough to appeal smart ones.
8. Many people complain about their appearance, but no one complains about their brains.
9. Life is a protracted jump from a pussy into a grave.
10. Lesbianism, homosexuality, masochism, sadism – all these are not perversions. There are only two perversions: field hockey and ice ballet.
Faina Ranevskaya as stepmother in the movie 'Cinderella', 1947. / Archive image
11. I have been terribly afraid of stupid people all my life. Especially dumb women. You never know how to talk to them without stooping to their level.
12. I haven't been called a bitch for a long time. I must be loosing my popularity.
If using any of Russia Beyond's content, partly or in full, always provide an active hyperlink to the original material.