America through the eyes of a Soviet artist: Sketches by Alexander Deineka
Traveling abroad in the 1930s was rare for Soviet citizens, and only very important artistic figures were allowed to see Europe and America. One of these was the famous artist, Alexander Deineka, who created many paintings that showed his impressions of the U.S. during the Great Depression.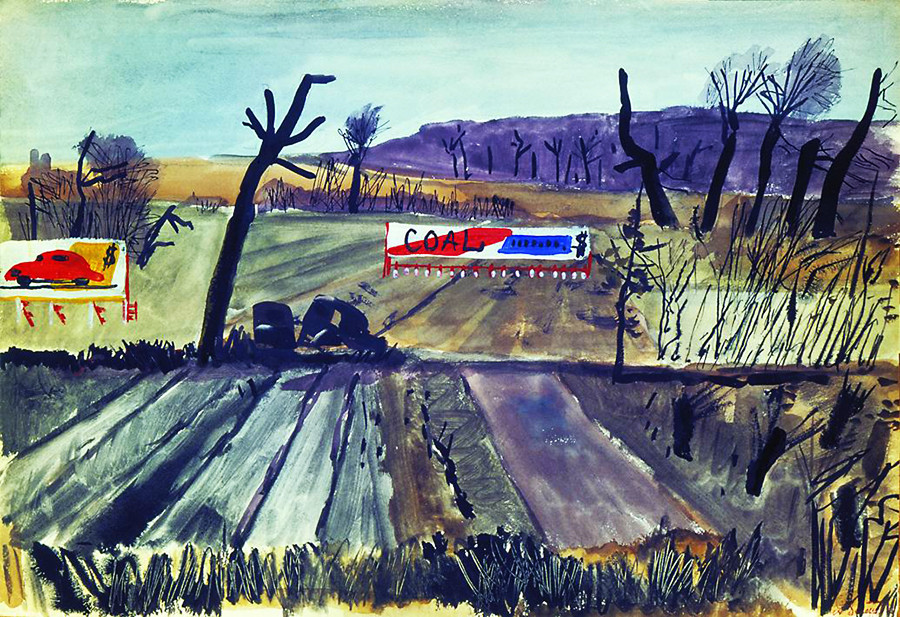 With deep colors and powerful brushstrokes, Alexander Deineka's style is hard to confuse with anyone else. In 1935, Deineka visited the U.S. and depicted everything that he considered uncommon for the Soviet eye; particularly advertising and billboards, such as what's depicted on this painting, "American Landscape" (1935).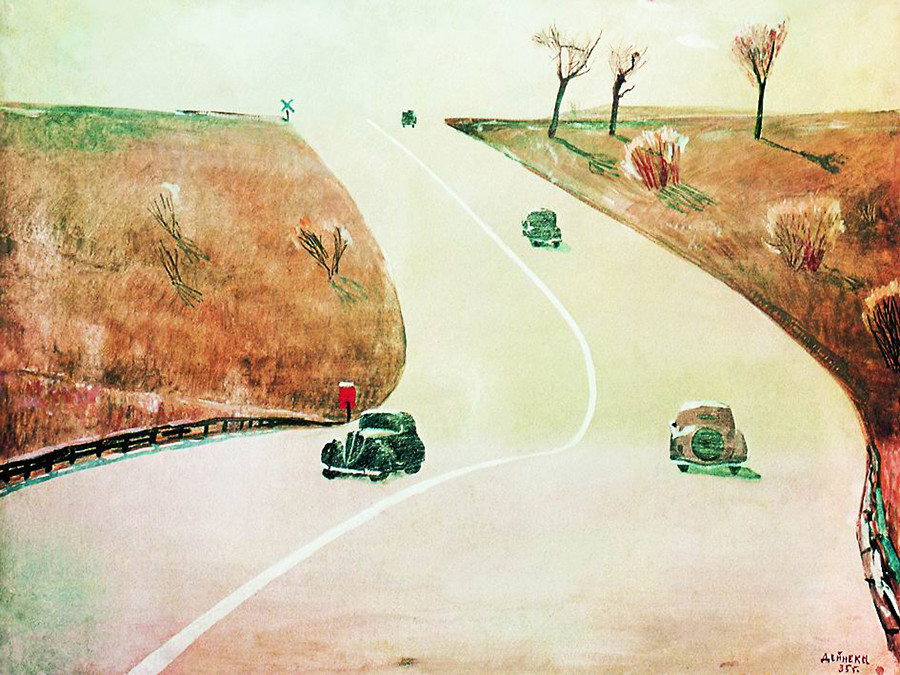 'Road to Mount Vernon'
State Russian Museum, St. Petersburg
This painting, "Road to Mount Vernon," (1935) shows another surprising thing – roads and fast automobile races. While cars were already common for Americans, in the Soviet Union it was still a luxury. Deineka understood Soviet people, and his paintings look similar to propaganda posters, showing workers, soldiers, muscular athletes, women and ordinary people.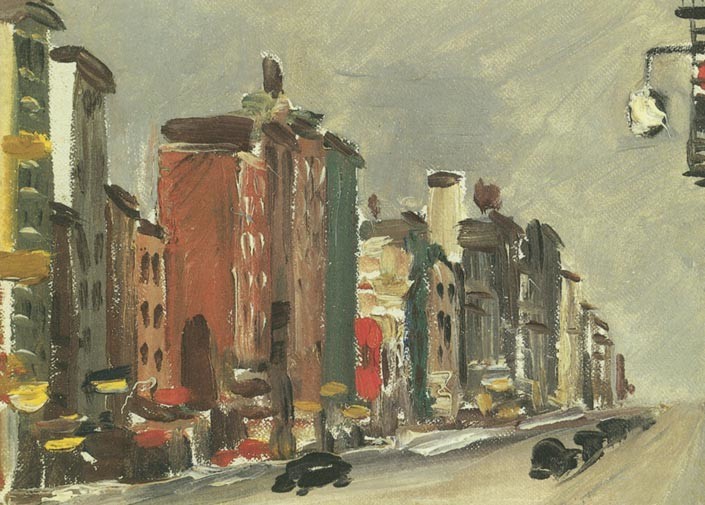 'Philadelphia'
State Russian Museum, St. Petersburg
Deineka was warmly received by Americans, and his works were displayed at the world's most prestigious exhibitions, where they were critically acclaimed. The painting featured above is called "Philadelphia" (1935).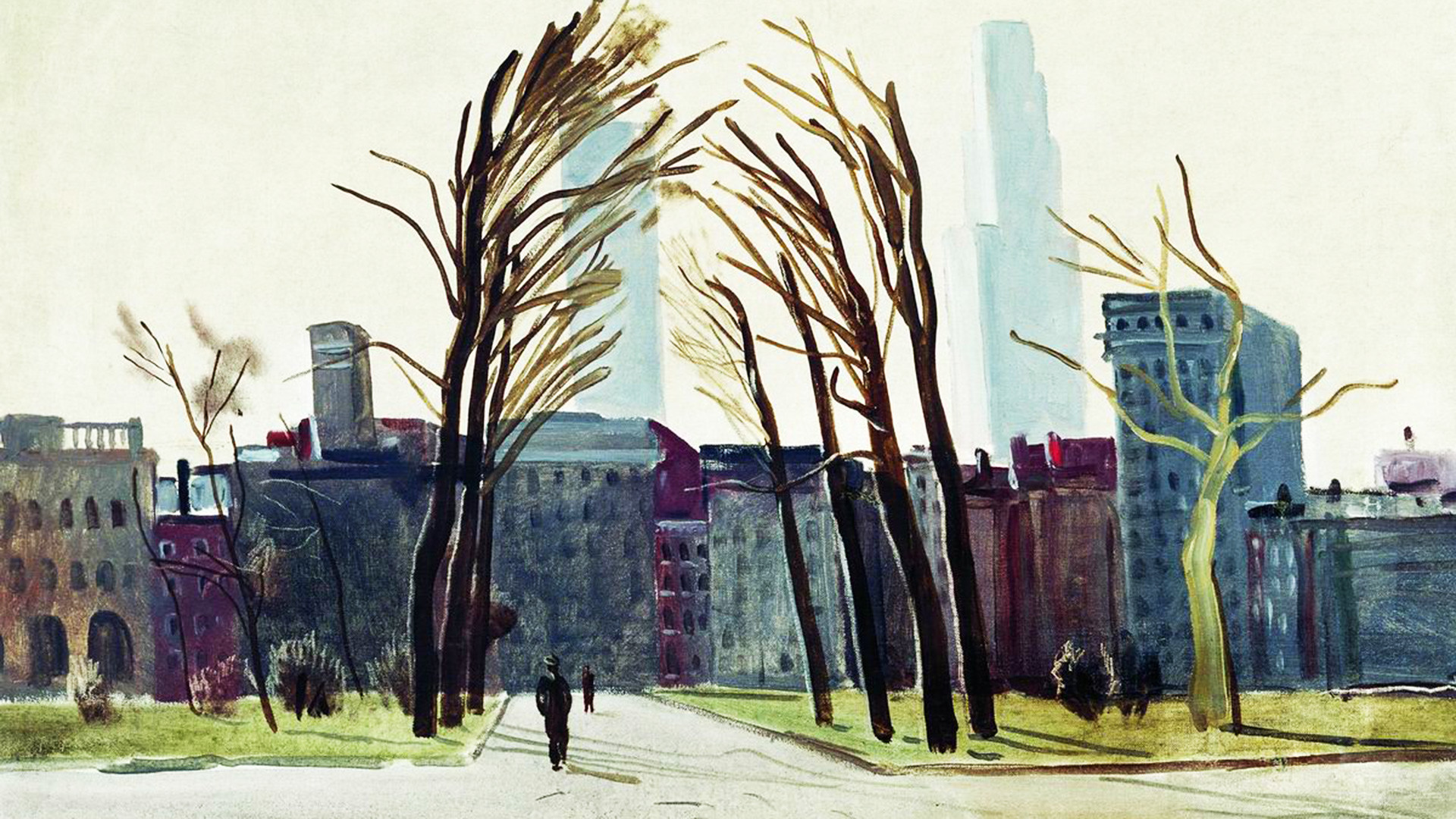 'Philadelphia. Old Square'
The P.M.Dogadin Astrakhan State Art Gallery
Famous for his panel, "Siege of Sevastopol," which shows the heroics of the Red Army during the Second World War, Deineka was keen on monumentalism. Here is another impression from Philadelphia, again with emphasis on tall buildings and enormous trees.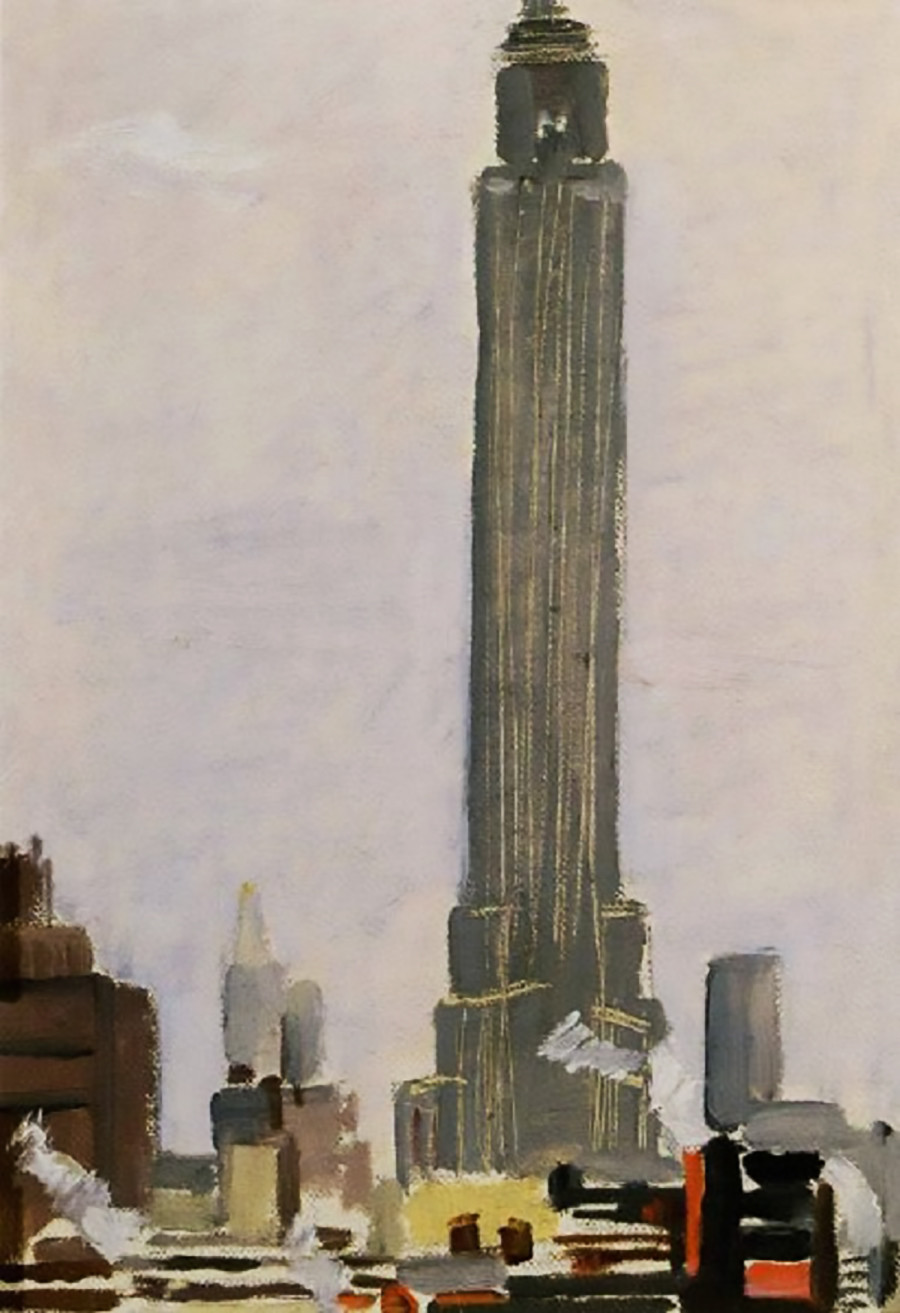 'New York'
State Russian Museum, St. Petersburg
Of course, New York City and its skyscrapers impressed Soviet citizens, and it couldn't be ignored by Deineka. This is probably an easy question – can you guess which building is depicted here? Deineka was so impressed by the structure that he painted it several times.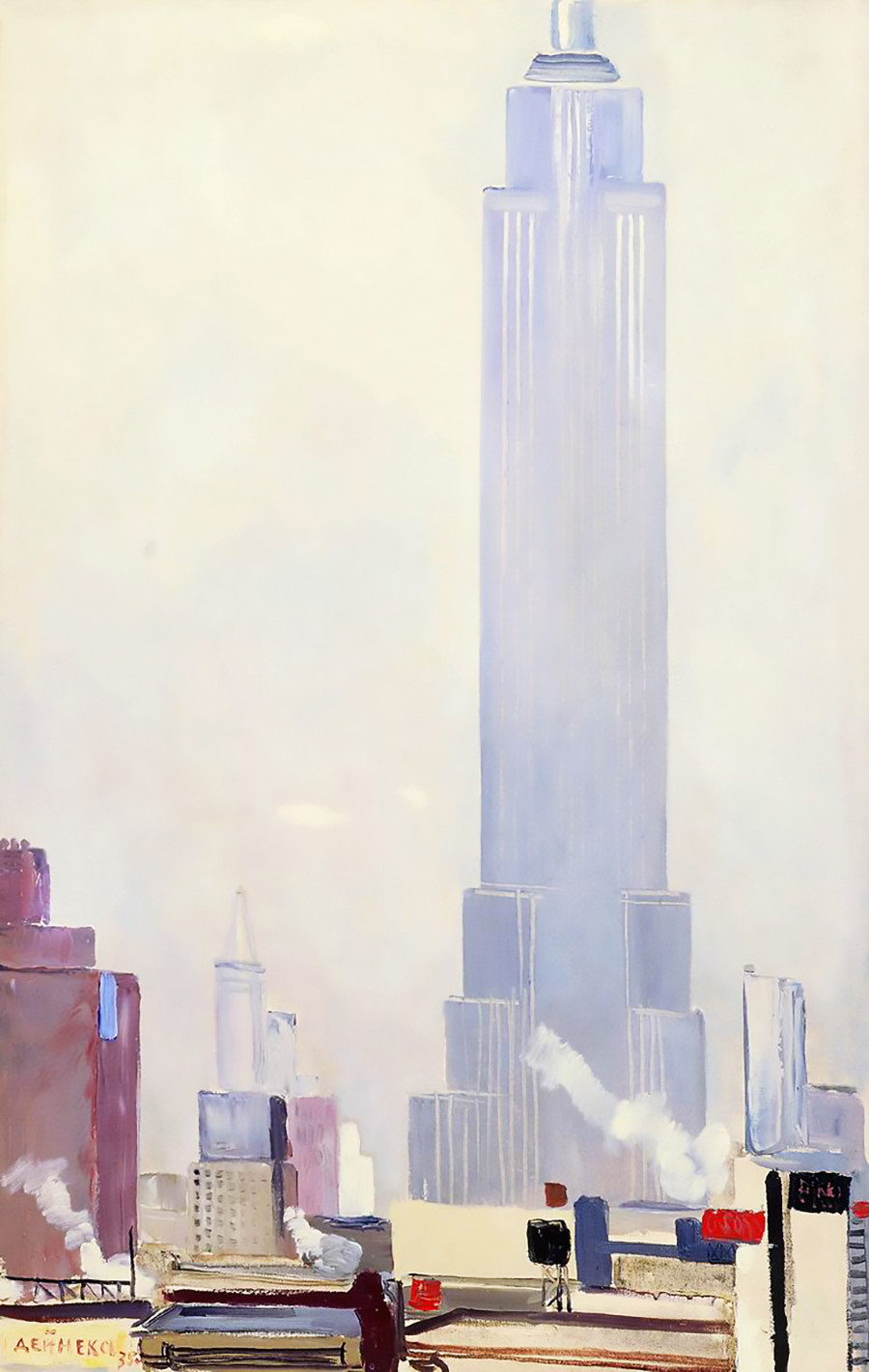 'New York'
State Russian Museum, St. Petersburg
Of course, you are right. That was the Empire State Building, and here it is once again.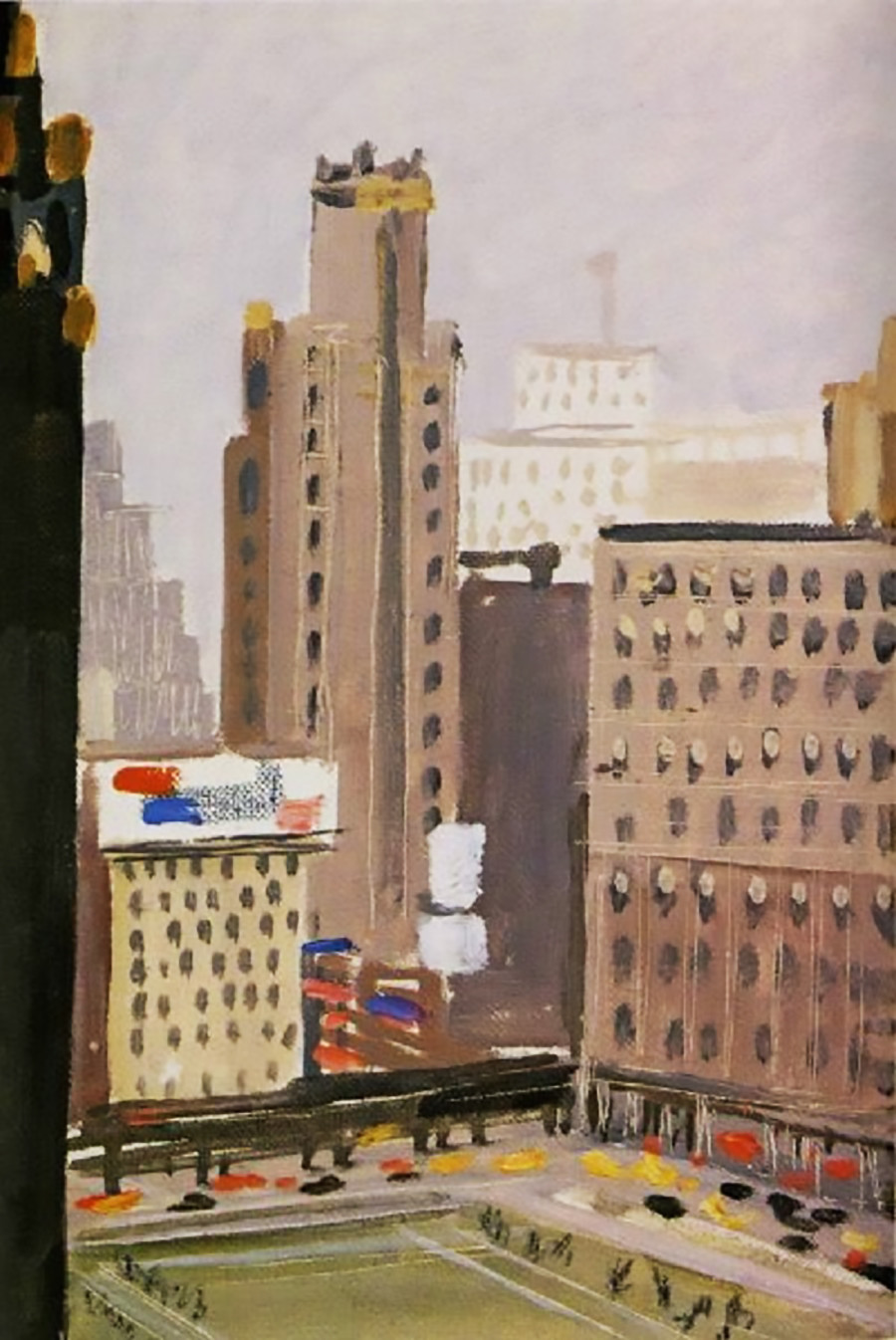 'New York'
State Russian Museum, St. Petersburg
"Deineka was amazed with New York. With its skyscrapers and automobile traffic. With its noise and dirty streets. He saw people sitting all day long in bars. He saw beggars and poverty, richness and luxury," wrote Igor Dolgopolov in his book, Master and Masterpieces.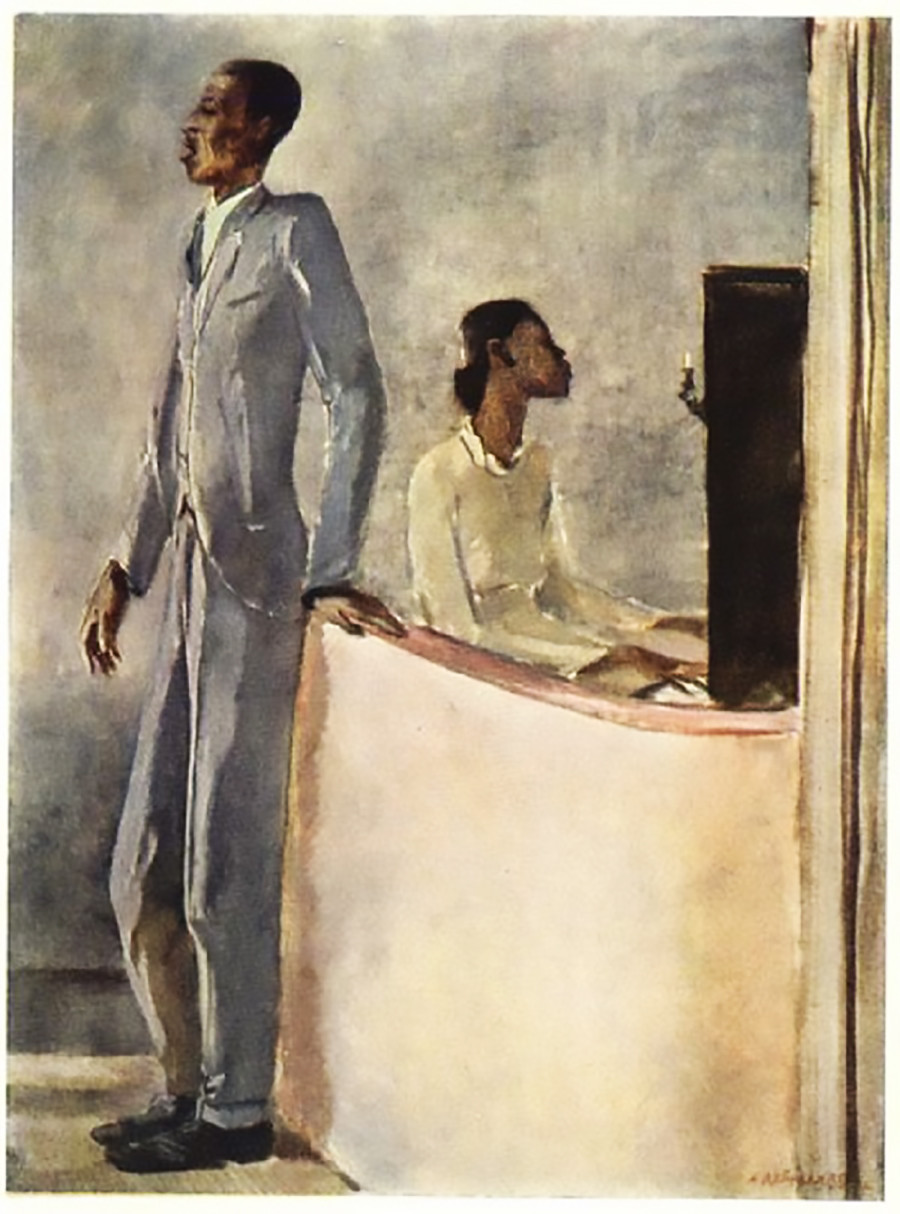 'Negro concert'
State Russian Museum, St. Petersburg
"He was especially interested in Harlem, a district where Negros lived. He often went there. Listened to the music. Watched those who danced," Dolgopolov continued. This painting is titled, "Negro concert."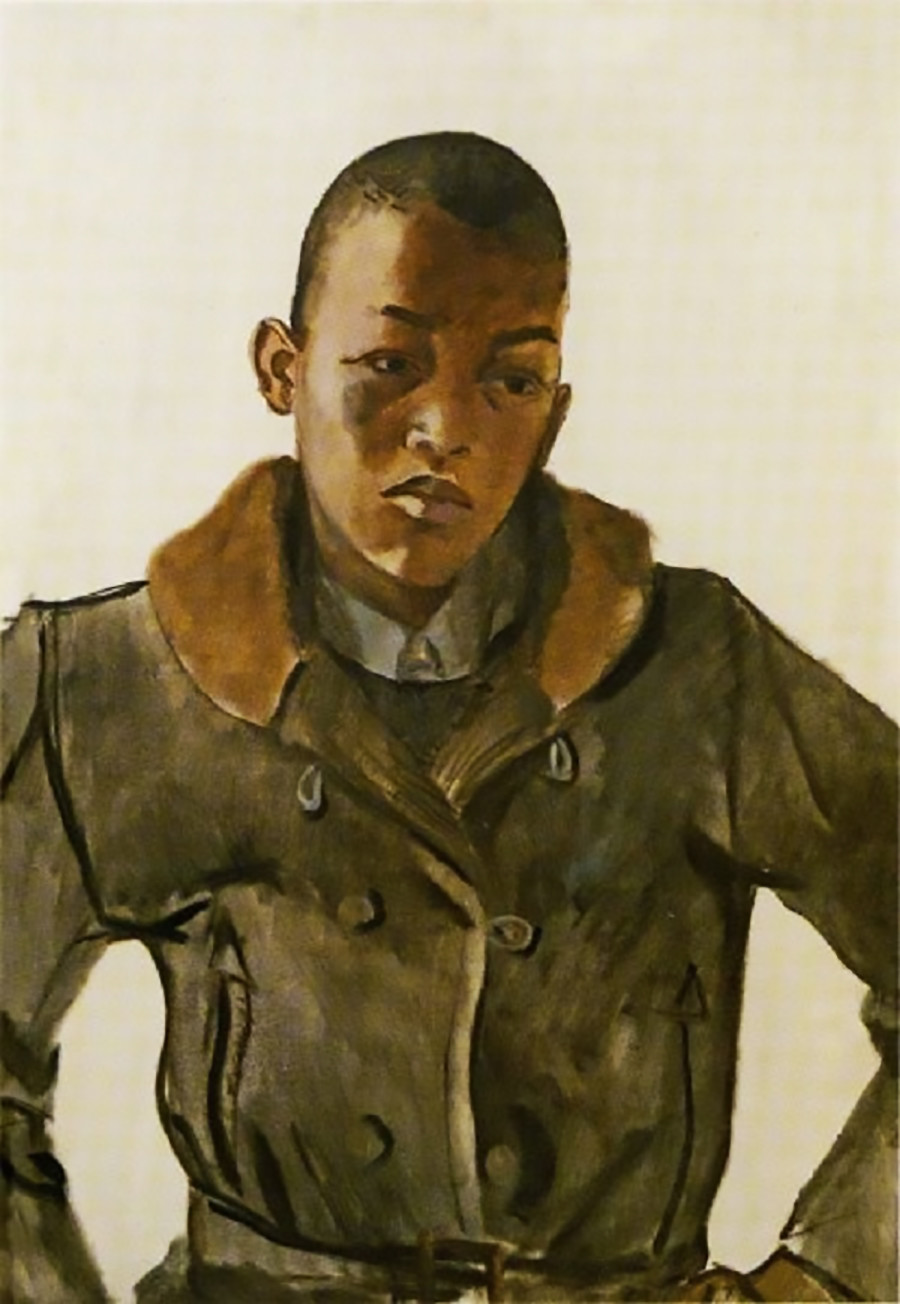 'Young Negro'
State Russian Museum, St. Petersburg
This portrait is called "Young Negro." Afro-Americans were probably one of the most unusual things for him to see, and Deineka for sure wanted to show them to Soviet people.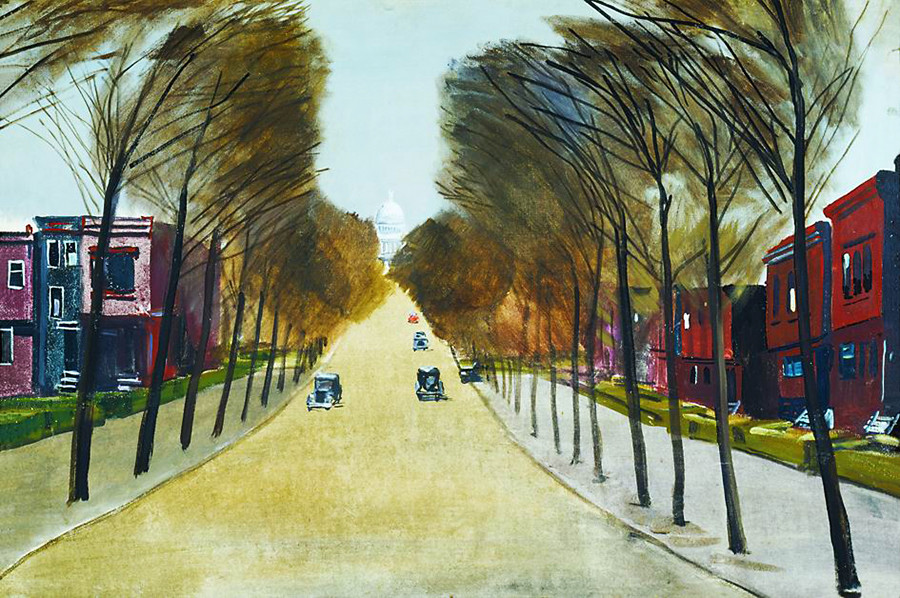 'Washington. Capitol'
State Tretyakov Gallery
Even though he saw many tall buildings and technical achievements, Deineka still believed in the superiority of Soviet art, and said, "western artists have something to learn from us." This is a clean and colorful view - "Washington. Capitol."
If using any of Russia Beyond's content, partly or in full, always provide an active hyperlink to the original material.