'How can you blame a man for sexual harassment?' Russians react to the Harvey Weinstein scandal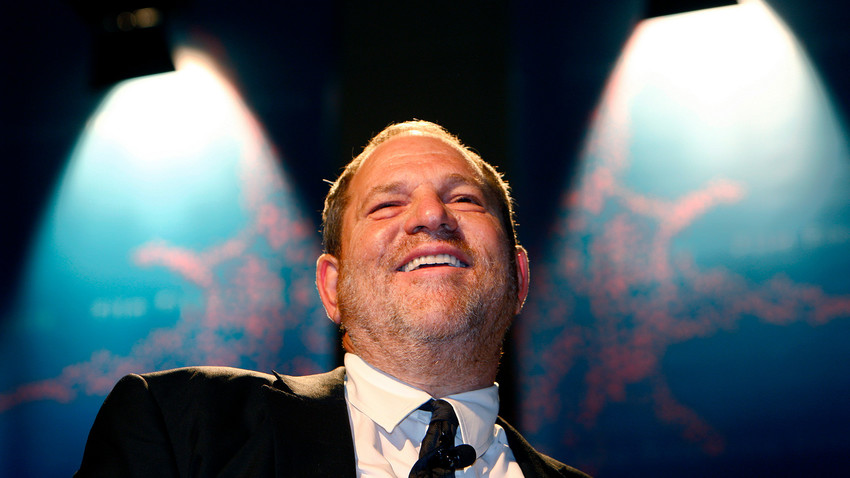 Harvey Weinstein, ex-Co-Chairman of the Weinstein Company, who has fallen from grace after terrible accusations of rape and sexual harassment.
Reuters
More and more women are coming forward and accusing the movie mogul of sexual assault, and the public and media have joined the chorus. How could his disgraceful behavior go unpunished for so long? Some of the noise coming out of Russia is a little different though.
If you haven't heard about Harvey Weinstein's alleged exploits either in the papers or on TV recently, you must have been hiding under a rock or been on another planet for the last week or so. The disgraced American movie producer's face is everywhere - and for all the wrong reasons.
He's been accused of sexually assaulting, raping, and exposing himself to a number of actresses over the last three decades: The likes of Gwyneth Paltrow, Cara Delevingne, and Rose McGowan have all spoken out against him, encouraging more women to reveal their own haunting experiences with the big shot.
"Pervey Weinstein." "Hollywood's sexual predator." The media have not held back, nor have the public and Weinstein's own family – his wife has left him and he's now facing criminal charges in the U.S. and UK. The noise coming out of different countries has been scathing to say the least and Russia is no exception, although some sections of society are singing from a different hymn sheet.
Blaming actresses
"These gals [victims of Weinstein] got what they wanted," Agnia Kuznetsova, a Russian film and theater actress, told the Meduza website. Kuznetsova doesn't see anything unusual about a man in power using his position to harass women.
Another Russian actress, Lyubov Tolkalina, expressed an even more radical point of view. "If you land a role, does it matter how you got it? How can you blame a man for sexual harassment, isn't it his meaning of life?" The actress believes there's nothing wrong about directors or producers having affairs with their actresses, apparently it just adds to the passion to their art.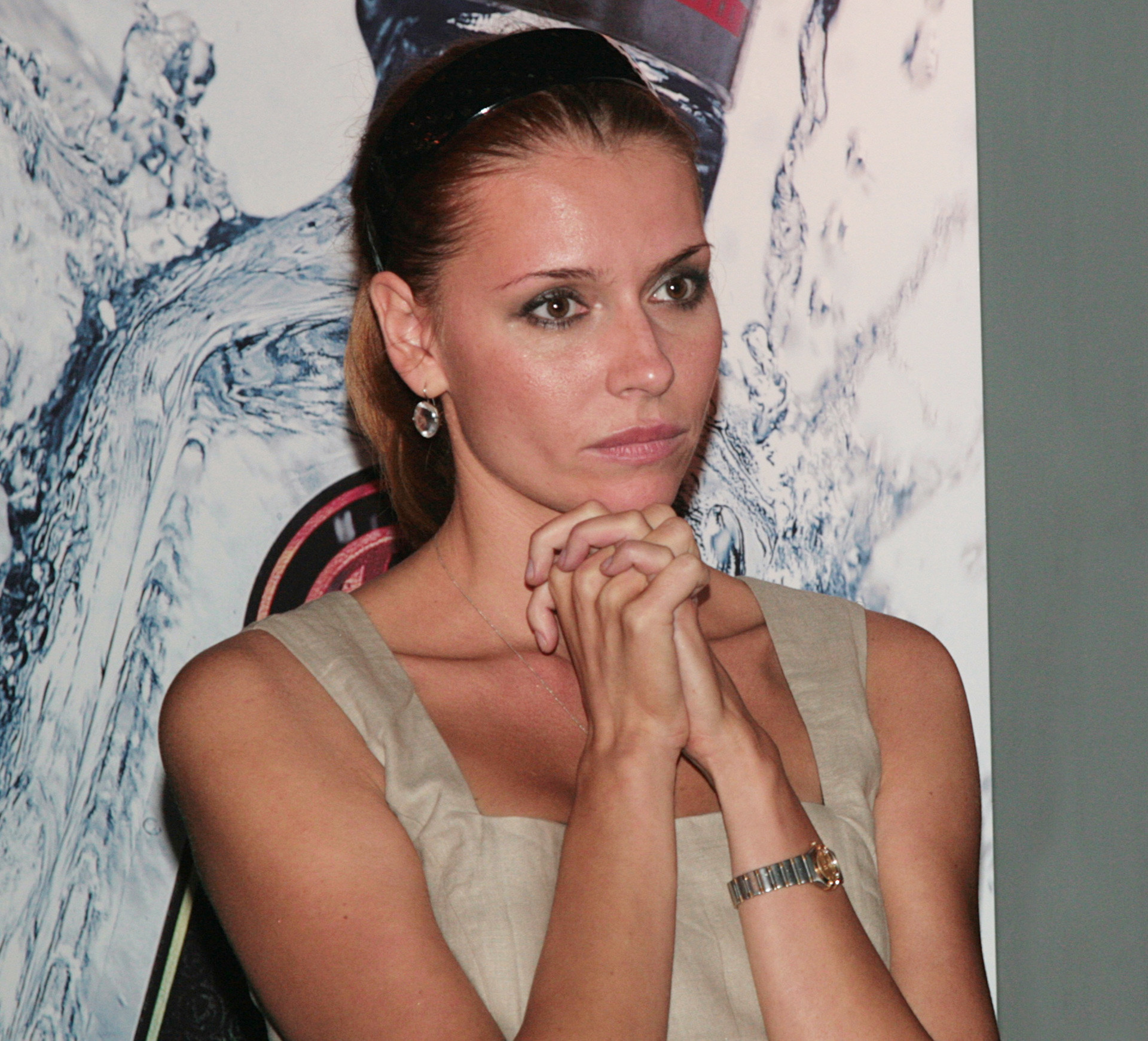 Disputes about harassment
Of course, not all Russians agree with such opinions. Many expressed their disgust towards Weinstein's reported actions and support the women who have spoken out. For instance, Zhora Kryzhovnikov – a Russian comedy director – called the scandal "another battle for the rights of women, which they won" and wished them luck in further fighting for their dignity.
Alyona Popova, a women's rights activist, publicly slammed Tolkalina for her stance. She wrote on her Facebook page that harassment undoubtedly is a crime – no matter who does it.
Culture differences
At the same time, numerous Russian Internet users, especially male, have joked about the scandal, turning Weinstein and his inappropriate behavior into yet another meme. Generally Russia lags behind the West in terms of protesting against harassment and defending women's rights. As Gazeta.ruexpressed in an editorial, "our country still lacks the tradition of public protest against domestic and sexual abuse."
There is less professional solidarity in Russia as well, Russian filmmaker and producer Roman Volobuev believes. "Even if a story of this kind involved a very famous Russian actress and a very famous figure from the industry… I don't think that many people would stand with her. I suppose the reaction would be: Eerhmm… yeeaah, OK," Volobuyev told Meduza.
Elephant in the room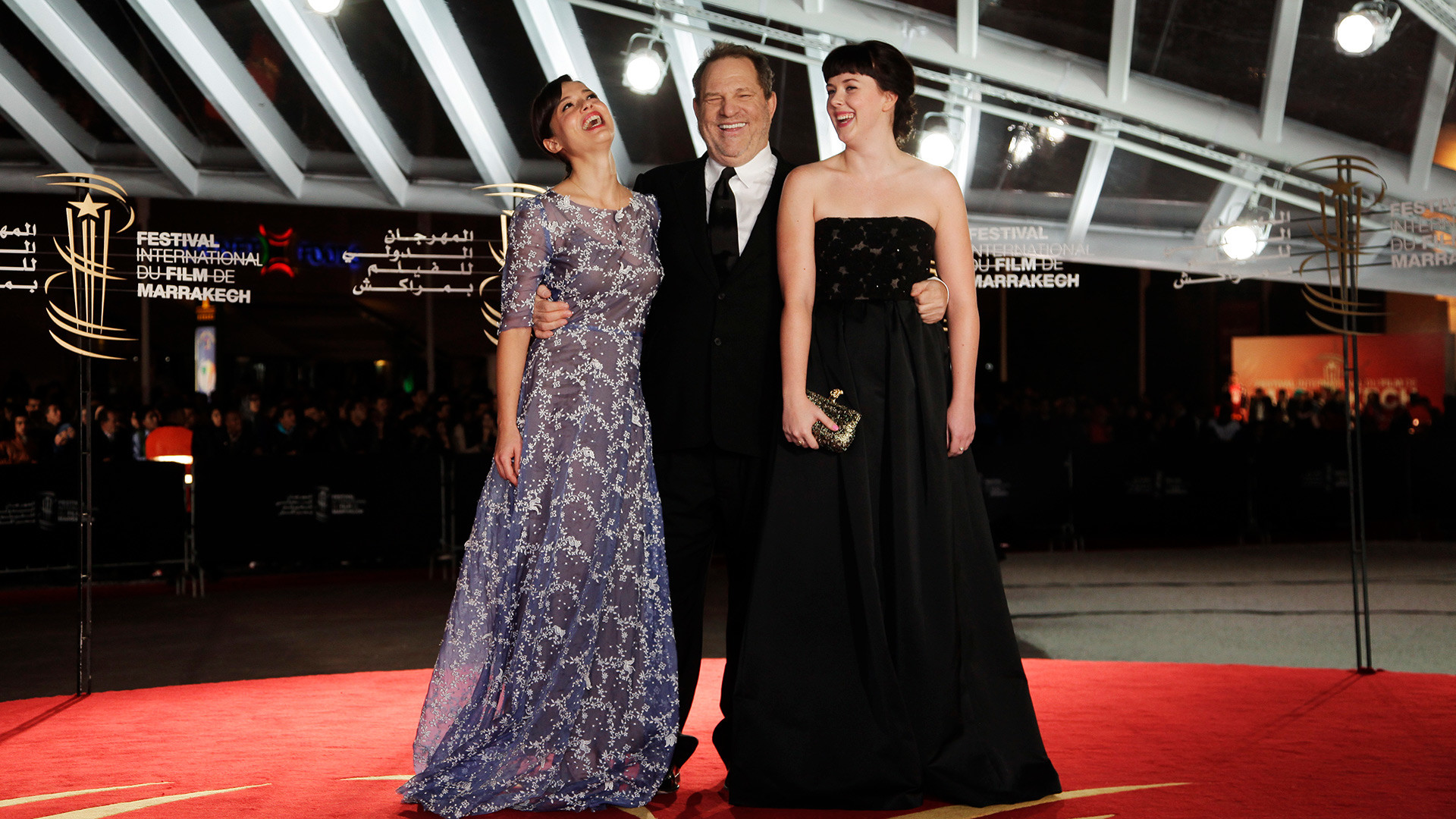 Producer Harvey Weinstein attends the 13th annual Marrakech International Film Festival with actresses Valeria Bilello (L) and Alexandra Roach (R)
Reuters
While the Russian public may be polarized over Weinstein's behavior, it seems most of Hollywood already knew what was going on before his victims came forward. U.S. comedian Seth MacFarlane even made a joke about it during an Oscars ceremony back in 2013. Roman Volobuev confirms: "It's unbelievable hypocrisy. I've only visited LA twice in my life and even I knew [about Weinstein's behavior]".
Some people are wondering why the revelations about Weinstein's seedy advances have only come to light now. Life Magazine's Vladimir Tikhomirov even suggested that the media crusade against him might be sponsored by the producer's brother Robert, co-owner of The Weinstein Company, their film studio.
Vzglyad's Petr Akopov suggests the allegations against Weinstein, a vocal supporter of the Democratic Party, could be supported by Trump's administration.
Anyway, it's clear now that his career is over. "The time of Weinstein and his kind has ended. Or, at least, it's on its way to the end," Andrey Plakhov, Kommersant's cinema reviewer, summed up.
If using any of Russia Beyond's content, partly or in full, always provide an active hyperlink to the original material.