10 Russian buildings that are so ugly they'll make you cry
Would you enjoy shopping inside a huge worm or working in a bidet?
Architecture is one of the pillars of human creativity. However, architects sometimes push the limits of good taste, even creating grotesque and utterly primitive buildings. We chose ten such masterpieces of bad taste built in Russia since 2000.
1. Grand Furniture Shopping Mall, Moscow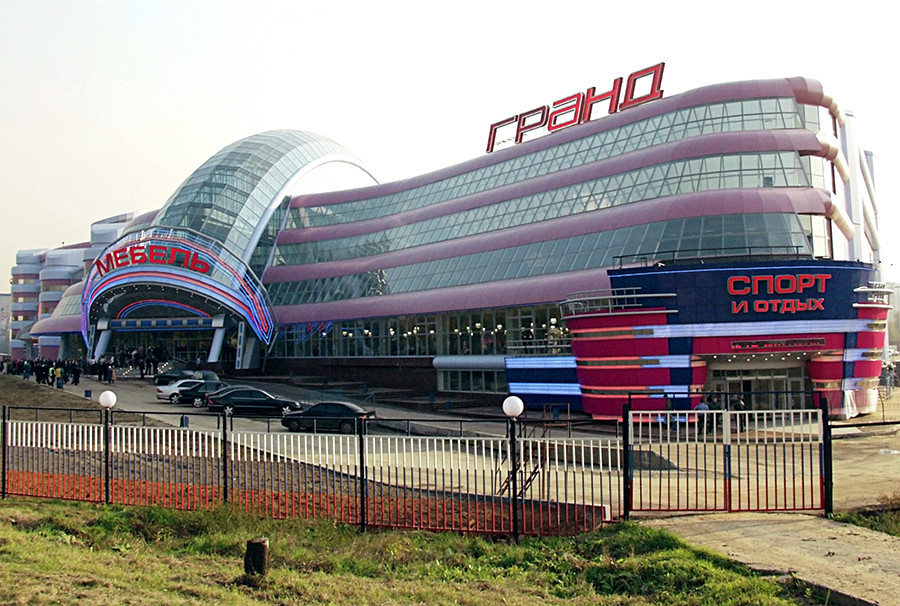 This mall, located in northern Moscow, resembles a gigantic worm crawling through a kind of saccharine, pinkish-red cake. The entrance leads you directly into the mouth of the worm. Yikes!
2. Et Cetera Theater, Moscow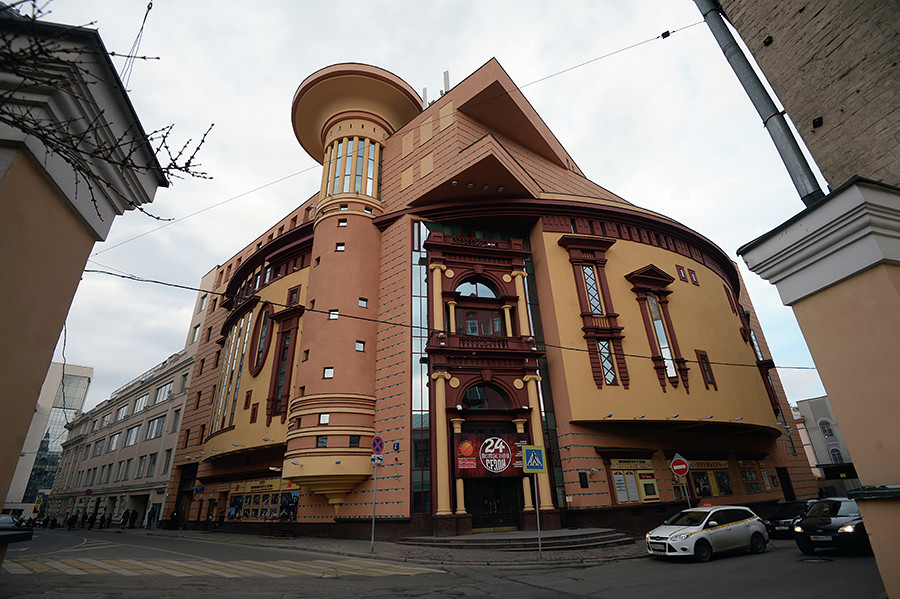 Kirill Kallinikov/RIA Novosti
When this theater opened in the center of Moscow in 2005, locals immediately declared it one of most hideous buildings in the capital. Rumor has it that even the architect has since renounced the building's design.
The theater looks like it was built by several different designers who couldn't agree on which style to go with and instead decided to decorate it with all sorts of excessive, unnecessary and ludicrous embellishments, including fake columns and arches, a giant puck and Renaissance-style passageways.
3. Nautilus Shopping Mall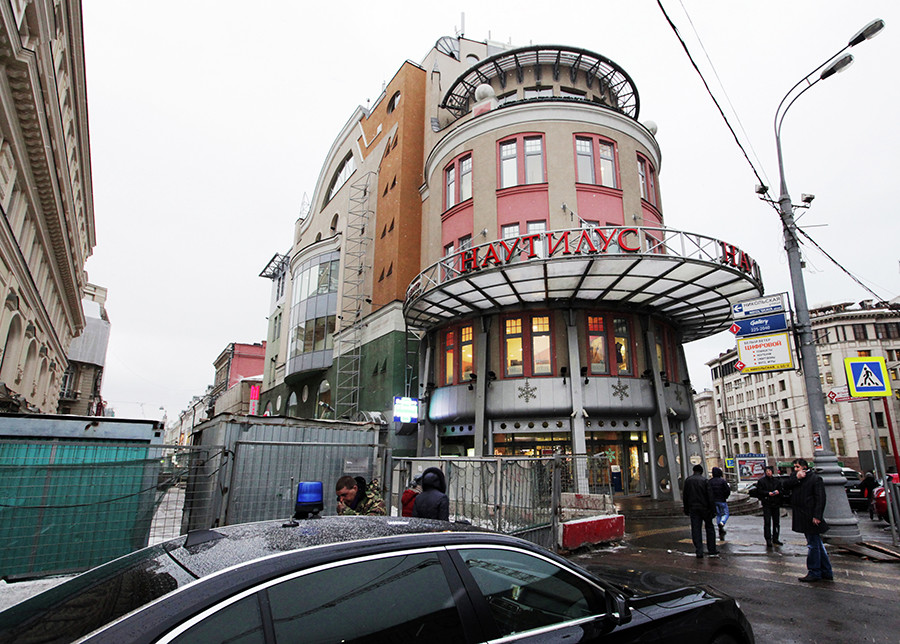 Ruslan Krivobok/RIA Novosti
Russian blogger Ilya Varlamov once referred to this five-story building in the shape of a colorful iron on Nikolskaya Street as "a spit in the face of all Muscovites."
The building is asymmetric in every way. Its floors, roof and windows are all designed in different styles, and the decorative elements are all uneven. The main question that comes to mind when looking at this building is "What are you doing it to my eyes and why?"
4. Marriot Hotel, Sochi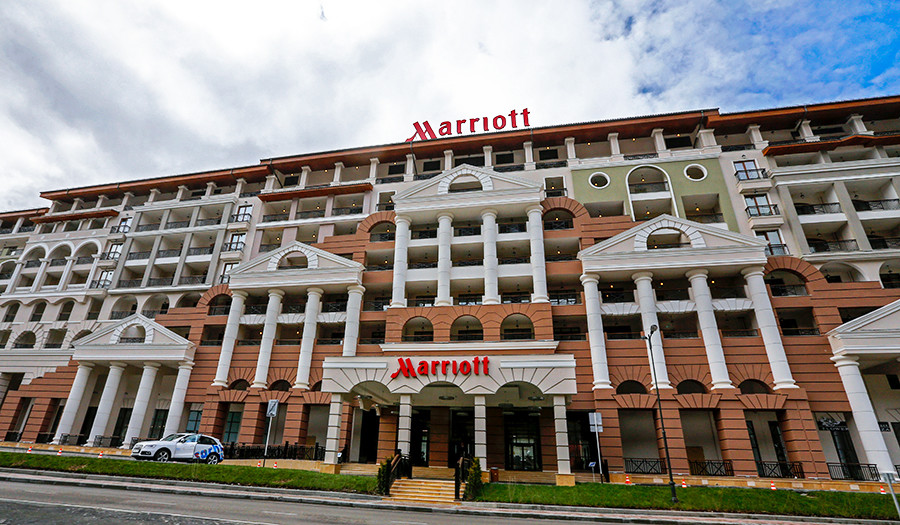 Alexander Demyanchuk/TASS
The Marriot Hotel was built in the resort town of Krasnaya Polyana before the Sochi 2014 Olympics. At the time, some Russian media outlets noted that even a famous brand couldn't save the hotel from the building's architectural flaws. The hotel is constructed in a crazy and eclectic style that includes several pseudo Greek columns on the façade.
5. Ryumka Business Center, Tver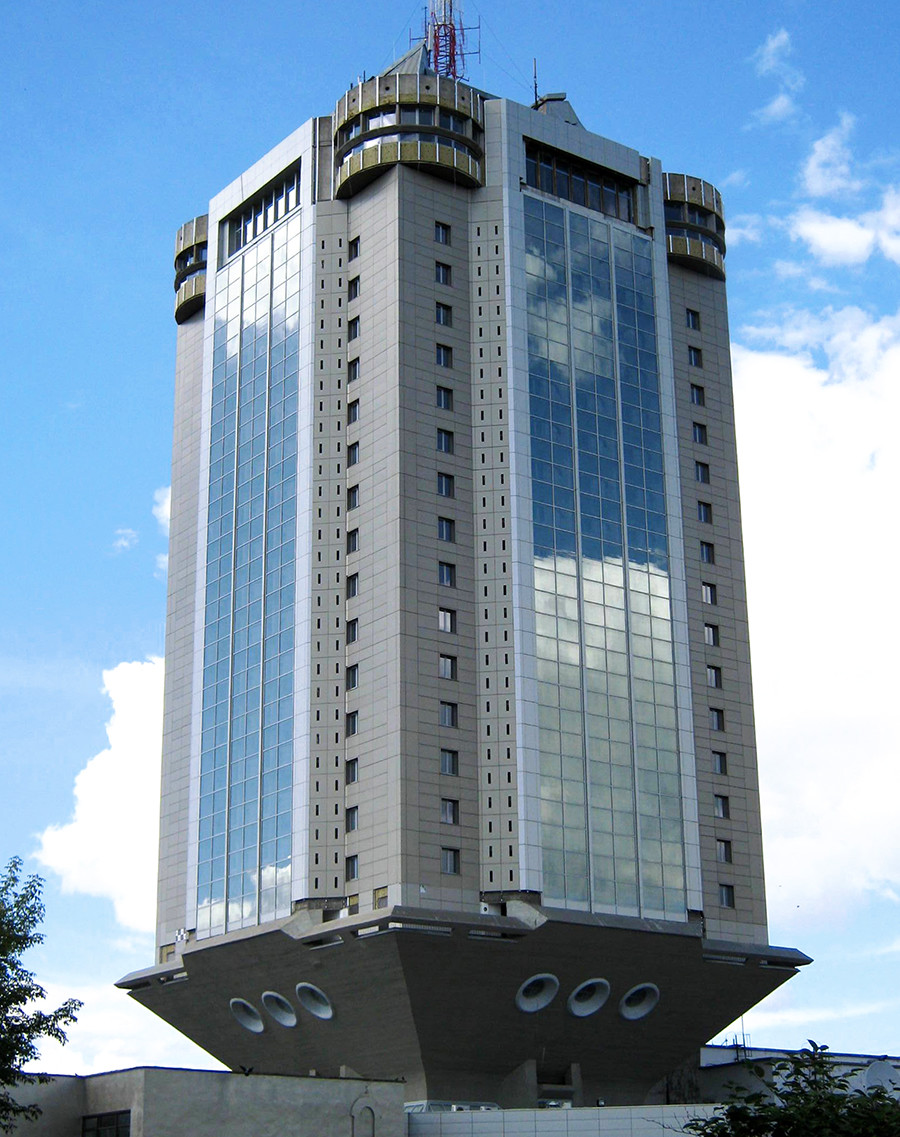 Georgy Dolgopsky
This huge modern building is actually called the "Tver Business Center," but locals nicknamed it "Ryumka" ("glass" in English) due to its shape. This bulky and disproportionate construction built on a thin foundation was opened in 2013 on the site of a previously unfinished hotel. Besides offices, there is also an observation deck, which provides the best view of the city—in part because you don't see the building itself from there.
6. Fura Shopping Mall, Kostroma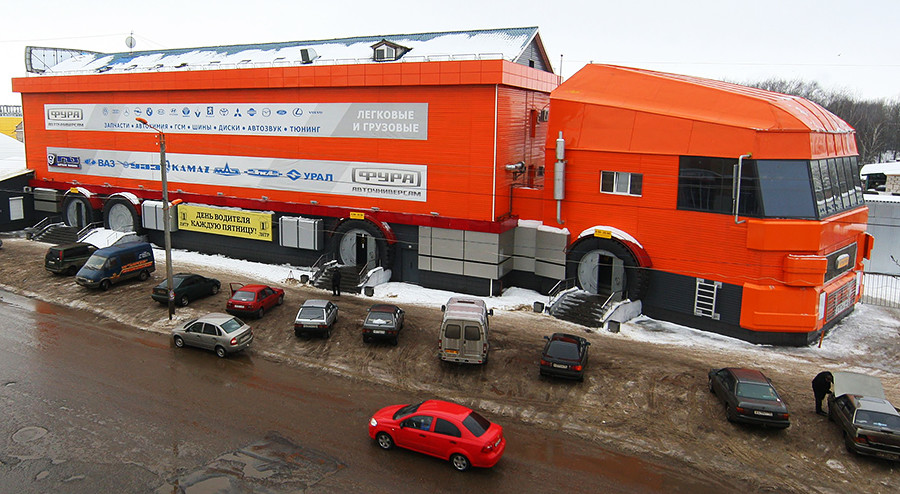 Vladimir Smirnov/TASS
Fura ("truck" in English) is the official name of this mall for drivers. It is the only store in the shape of a truck in Russia and, quite possibly, in the world as a whole. Fura opened in 2007 and was immediately decried by local media as tasteless and clumsy.
7. Koltso Shopping Mall, Kazan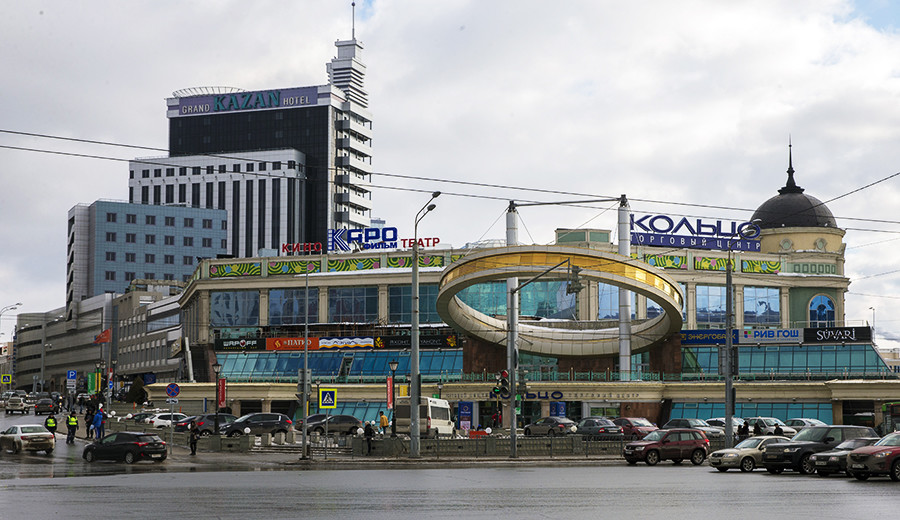 Ivan Shapovalov/TASS
Shopping malls are perhaps the main source of architectural evil today. The Koltso ("ring") mall in the capital of Tatarstan is not, to put it lightly, very fashion forward. All of it, the huge fake "ring" above the side entrance, the lurid lighting and unpresentable façade just don't fit in with the rest of the city center.
8. St. Petersburg Plaza Business Center, St. Petersburg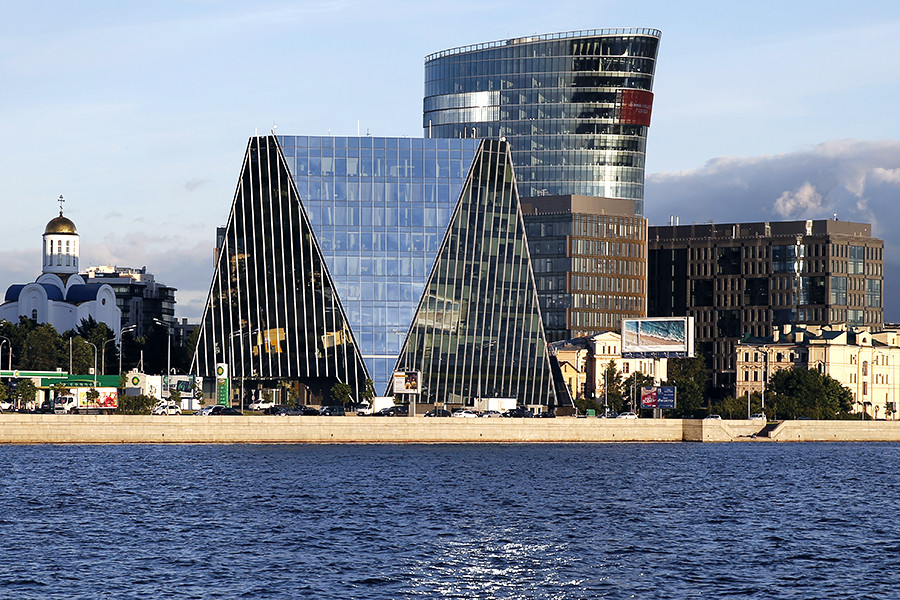 Alexander Nikolayev/TASS
According to some Russian media, this business center, which opened in 2011, is located on the site of what was an ancient cholera cemetery. The building's form is a subject of extensive criticism as well, with locals calling it "the huge bidet."
9. Russian Post Office, Saransk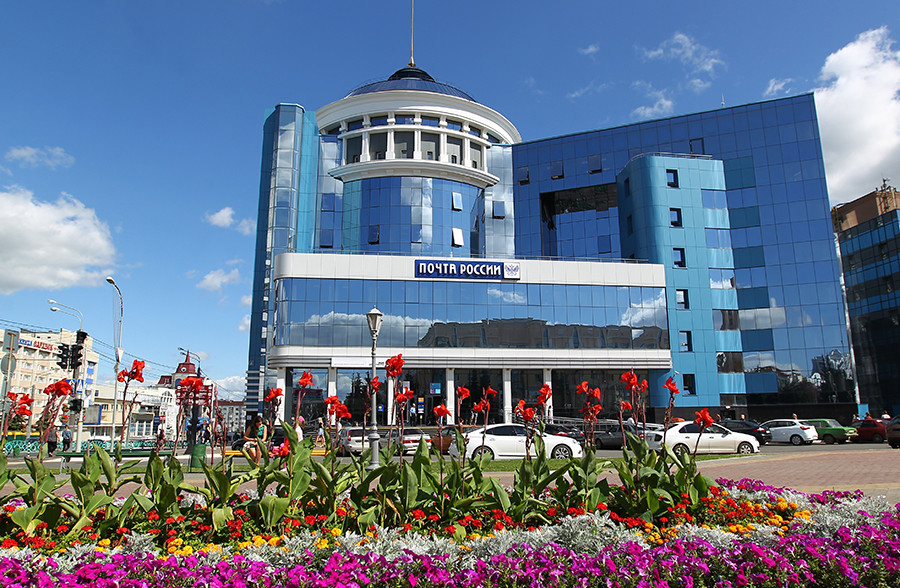 Julia Chestnova/RIA Novosti
The Russian blogger and designer Artemy Lebedev was surprised that an official building of the Russian Post Office was built, as he put it, "in the shape of a blue samovar." Unfortunately, you can't make any tea with the building.
10. Clover House Shopping Mall, Vladivostok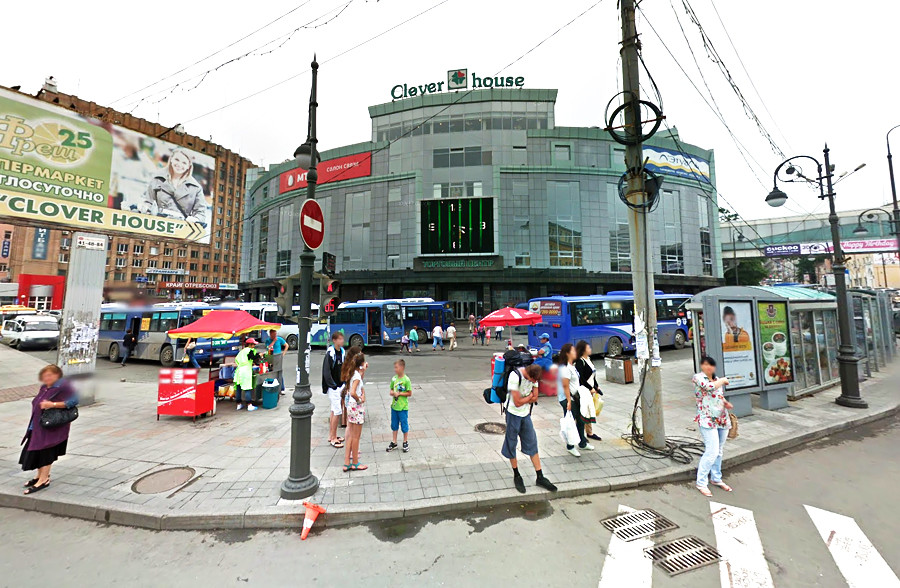 Google maps
This mall opened in 2007 and quickly became popular among residents of Vladivostok. But its popularity hasn't saved the building from local architectural critics. People consider it one of the ugliest buildings in the city. "With this construction, the developer committed three crimes," one resident wrote on a forum. "Disfigured the city with a grey barrel, did it in the historical center and made it right on the square."
If using any of Russia Beyond's content, partly or in full, always provide an active hyperlink to the original material.