Kendrick Lamar, the hip-hops star and author of three iconic rap albums "good kid, m.A.A.d city", "To Pimp A Butterfly" and "DAMN." He is adored in Russia as well
Daniel DeSlover/Global Look Press
Today, hip-hop music rules the world and Russia is no exception. While some people can't make peace with that fact, the vast majority of Russians who care about contemporary music already accept the inevitable. As Kanye West said, "Rap is the new rock-n-roll."
On April 16, California rapper Kendrick Lamar became the first hip-hop artist to win a Pulitzer Prize for music, as well as the only artist who never played classical or jazz to win this prestigious award. The committee praised Lamar's 2017 album "DAMN." as "capturing the complexity of modern African-American life."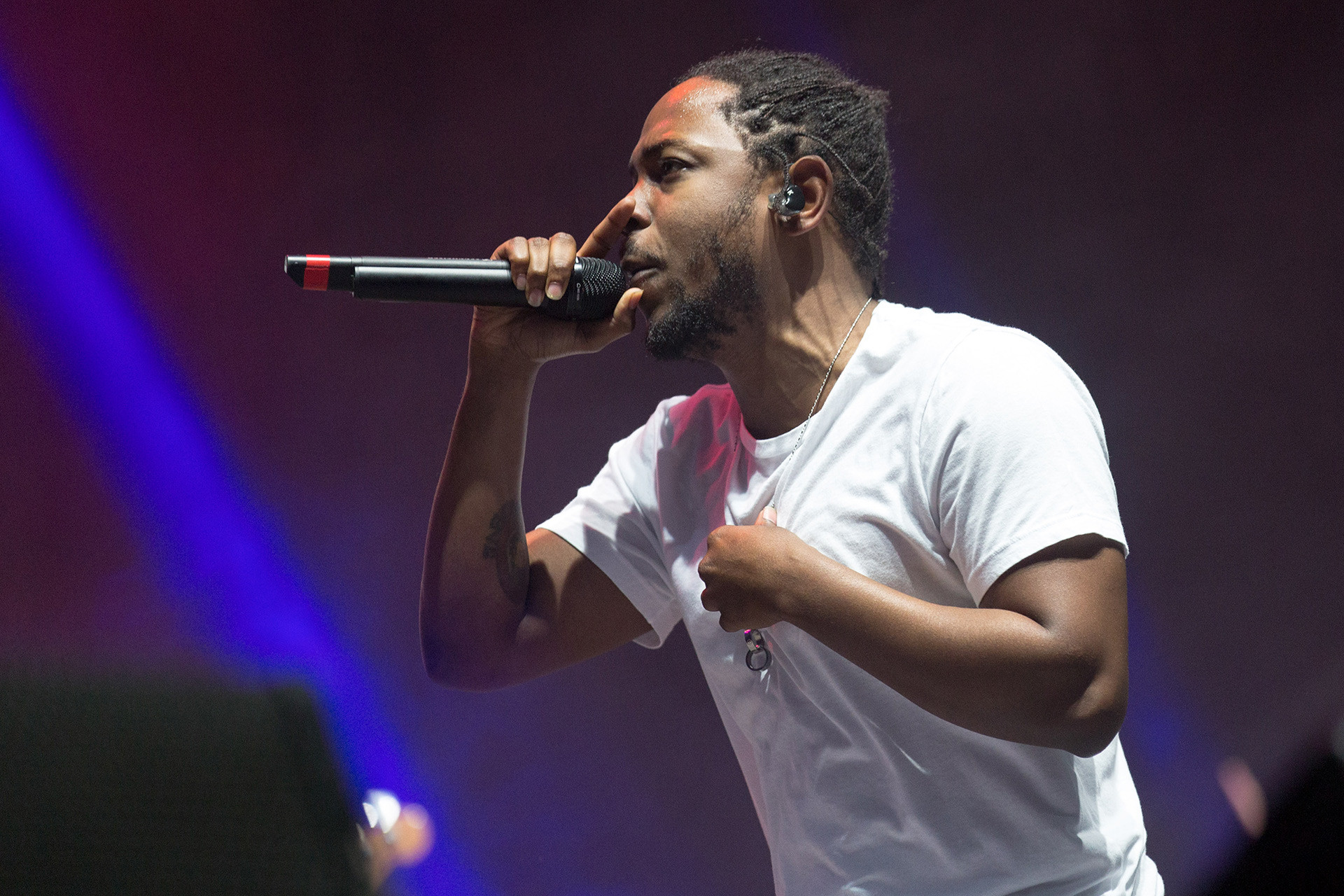 "This decision brings Kendrick Lamar, as well as hip-hop, which previously provoked the indulgent smiles of 'serious' critics, to a whole new level," the newspaper Kommersant wrote, commenting on the event. But even before Lamar's major achievement, hip-hop was already bigger than anything in the music world.
Cultural dominance
The above statement is easy to prove. In 2017, research by Nielsen Group showed that hip-hop and R&B accounted for 8 of the 10 most popular artists in the U.S. Meanwhile, Forbes reports that there were two rappers among the top three highest-paid musicians of 2017 (Diddy and Drake, who earned $130 and $94 million, respectively).
Hip-hop goes beyond money, however, and has given a new form and language to music. For instance, the Broadway musical, "Hamilton," uses hip-hop to tell the story of Alexander Hamilton, one of America's Founding Fathers. The show became a cultural phenomenon, "changing history and theater… which makes us feel the unstoppable, urgent rhythm of a nation being born" (Ben Brantley, NYT).
Hip-hop rules the world, and it might literally soon rule America. In 2015 Kanye West said he'll run for president in 2020, and there's only a slight chance that he's joking.
Russia in love with rappers
What about Russia? The situation is pretty much the same, with rap increasingly popular. In November 2017, two hip-hop artists (the mainstream Timati, and the more indie Oxxxymiron) had two sold-out concerts at Moscow's Olimpiysky Stadium, Russia's biggest stage.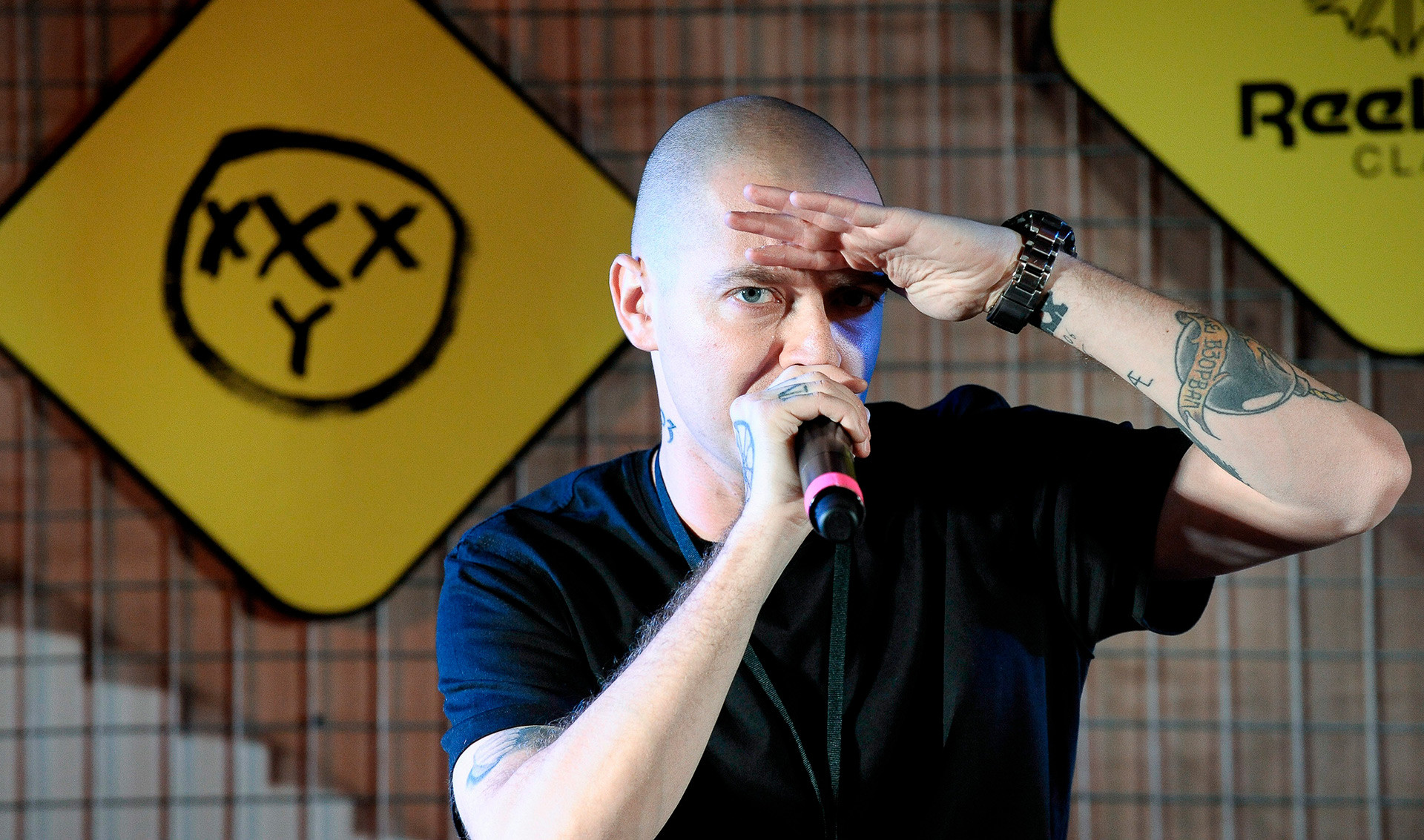 Oxxxymiron (Miron Fedorov) is sometimes called "the Russian Eminem". Both his recordings and his rap-battles bring him popularity.
Alexander Avilov/Moskva Agency
"Together it was 50,000 people – solid proof that hip-hop dominates pop music in the country," wrote Alexander Gorbachev, a journalist at Meduza. What are the reasons for this, and are Russians happy with the situation?
Hip-hop is the new rock
According to experts, tastes across the globe are increasingly the same, and people love energetic songs of protest and freedom. What's new is that hip-hop is a perfect fit for these tastes. Yet anothet Russian hip-hop hero, Basta, said it well: "Hip-hop now is the modern rock'n'roll. The real rock'n'roll died as the music of protest, freedom and feelings; it turned into a moneymaking machine. So hip-hop took over."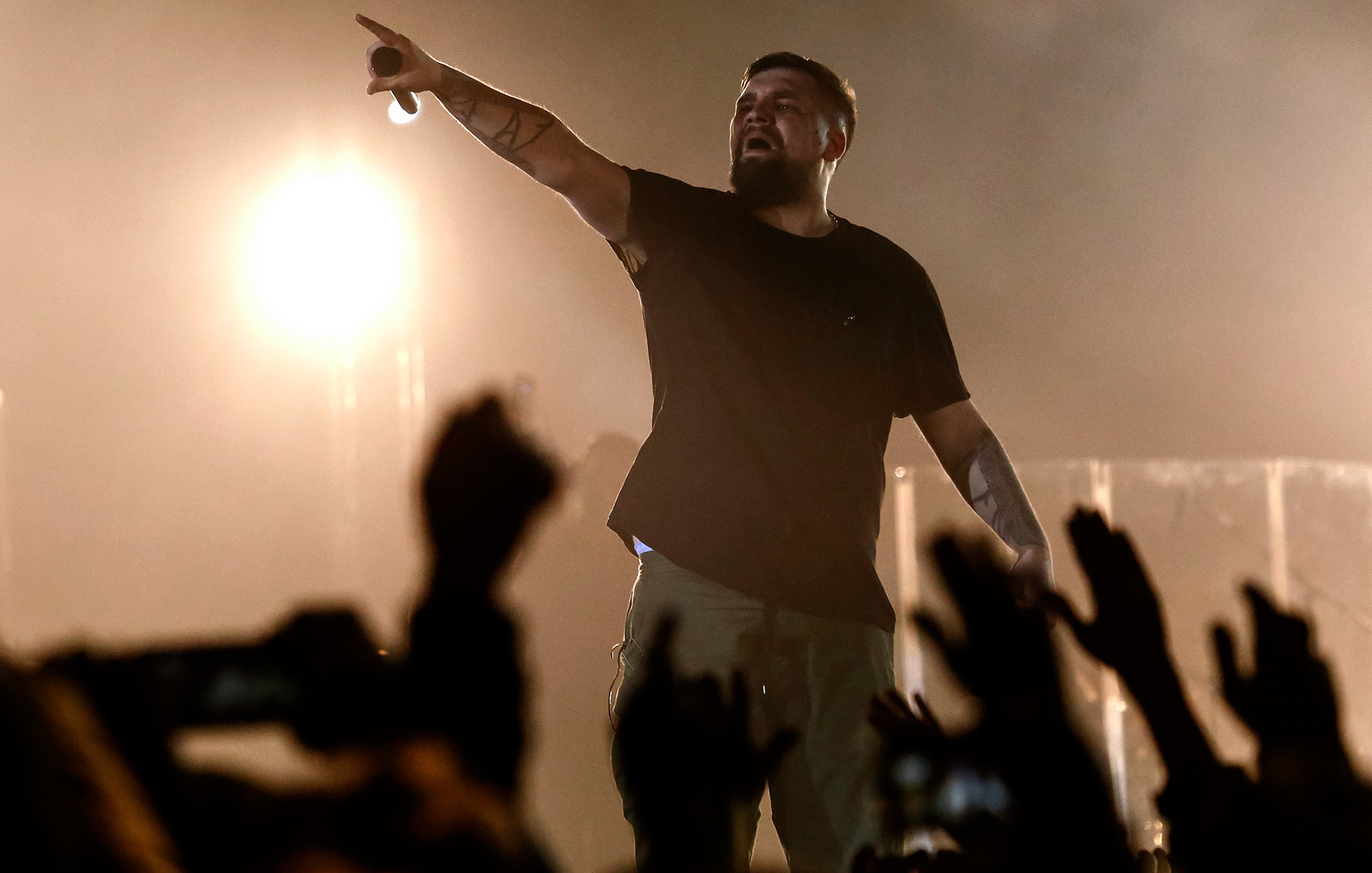 Basta (Vasiliy Vakulenko) is among the most successful Russian hip-hop artists.
Mikhail Kireev/Sputnik
This comparison is quite common, and on the other side of the ocean Kanye West also said "Rap is the new rock'n'roll." At the same time, people admit that in terms of necessary resources hip-hop is much easier for young artists.
Easy and selling well
"You don't need much to become a hip-hop artist – it's easier to record a rap track than a rock song; even if you don't have the voice, you still can rap," said Moscow resident Vsevolod. Rappers agree. According to Gnoiny ("purulent"), a Russian rapper who defeated Oxxxymiron in the most-viewed rap battle on Russian YouTube (33 million views), "Hip-hop is the most important music right now, because even a sucker as myself can do it."
At the same time, the hip-hop industry thrives because of the money pouring into it. "Hip-hop is conquering the world because producers have invested lots of money in it," said Georgy, a historian. "Hip-hop is all about commerce, the market is huge. This music directly calls for consumption; in this paradigm consumerism is a must."
He also pointed out that in Russia the era of hip-hop began only in the late 2000s, after serious money came to the industry. Russian underground rappers of the 1990s are mostly forgotten now.
Success doesn't mean that everyone in Russia is in love with rap. In fact, if you type: "Why rap is…" in Russian Google, the first results proposed are "bad," "not music," and "feces."
"Haters gonna hate," and there always will be people who can't stand a particular music genre, both in Russia and abroad. Well, that's not a tragedy. As Pulitzer Prize winner Kendrick Lamar said, "what happens on Earth, stays on Earth."
Wanna know more about Russia's connections with modern music? Check out our list of famous musicians with Russian background.
If using any of Russia Beyond's content, partly or in full, always provide an active hyperlink to the original material.