St. Petersburg through the eyes of Russian artists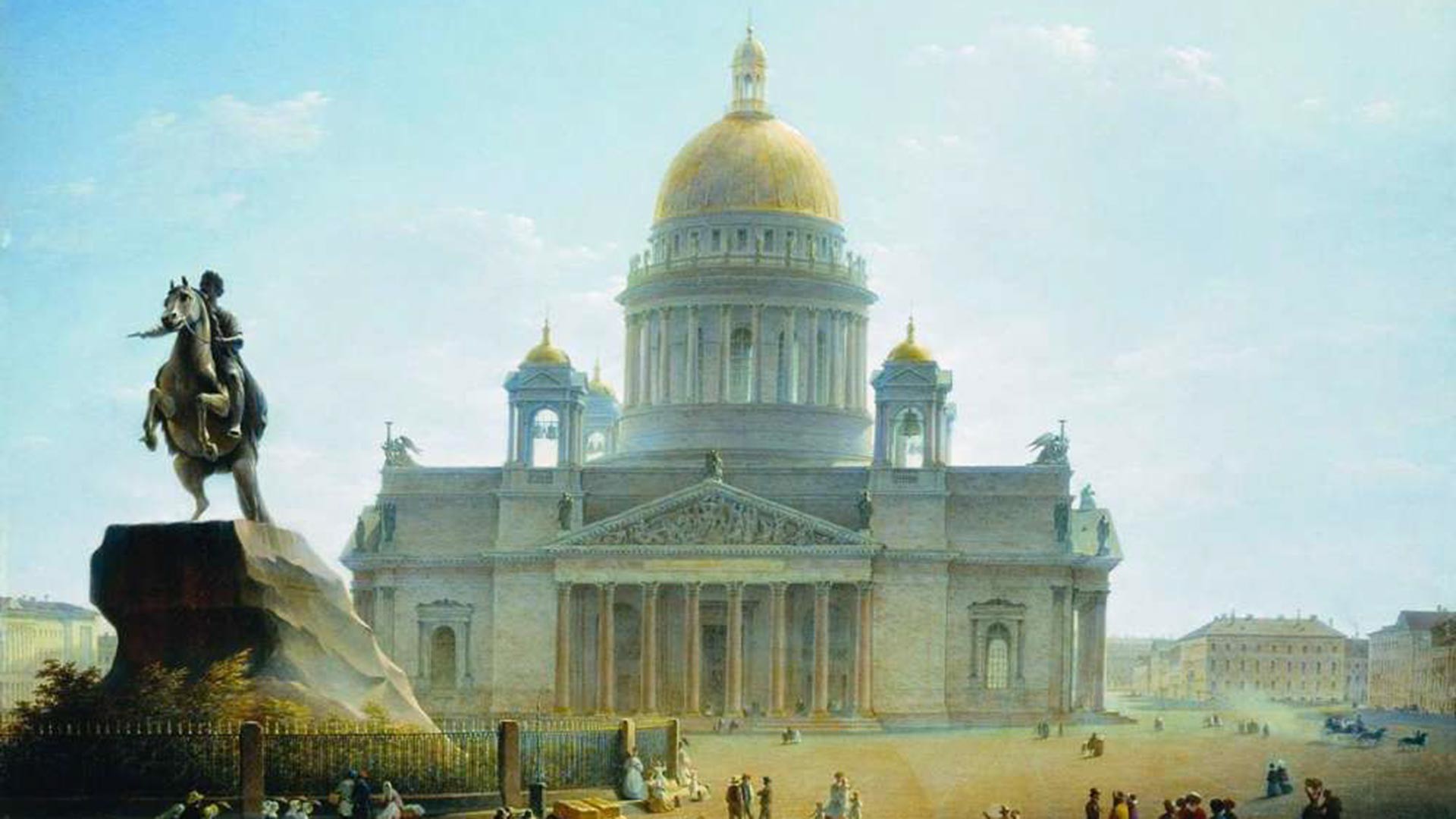 The Imperial capital used to attract painters from all over Russia and all of them praised the beauty of its palaces, embankments and cathedrals on their canvases.
Fedor Alexeyev. View of the Mikhailovsky Castle in St. Petersburg from the Fontanka River, 1800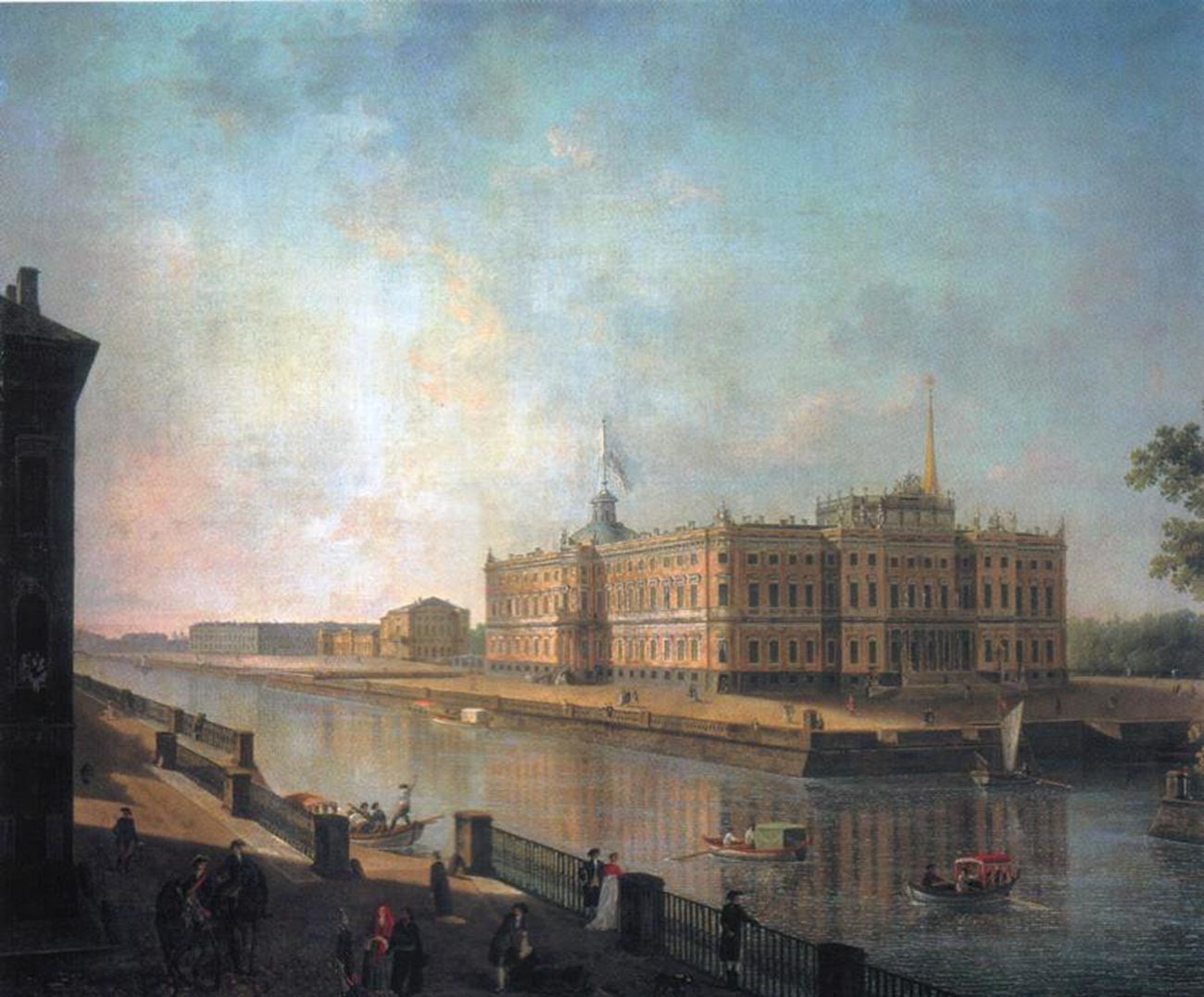 Fedor Alexeyev. View of the Kazan Cathedral in St. Petersburg, 19th century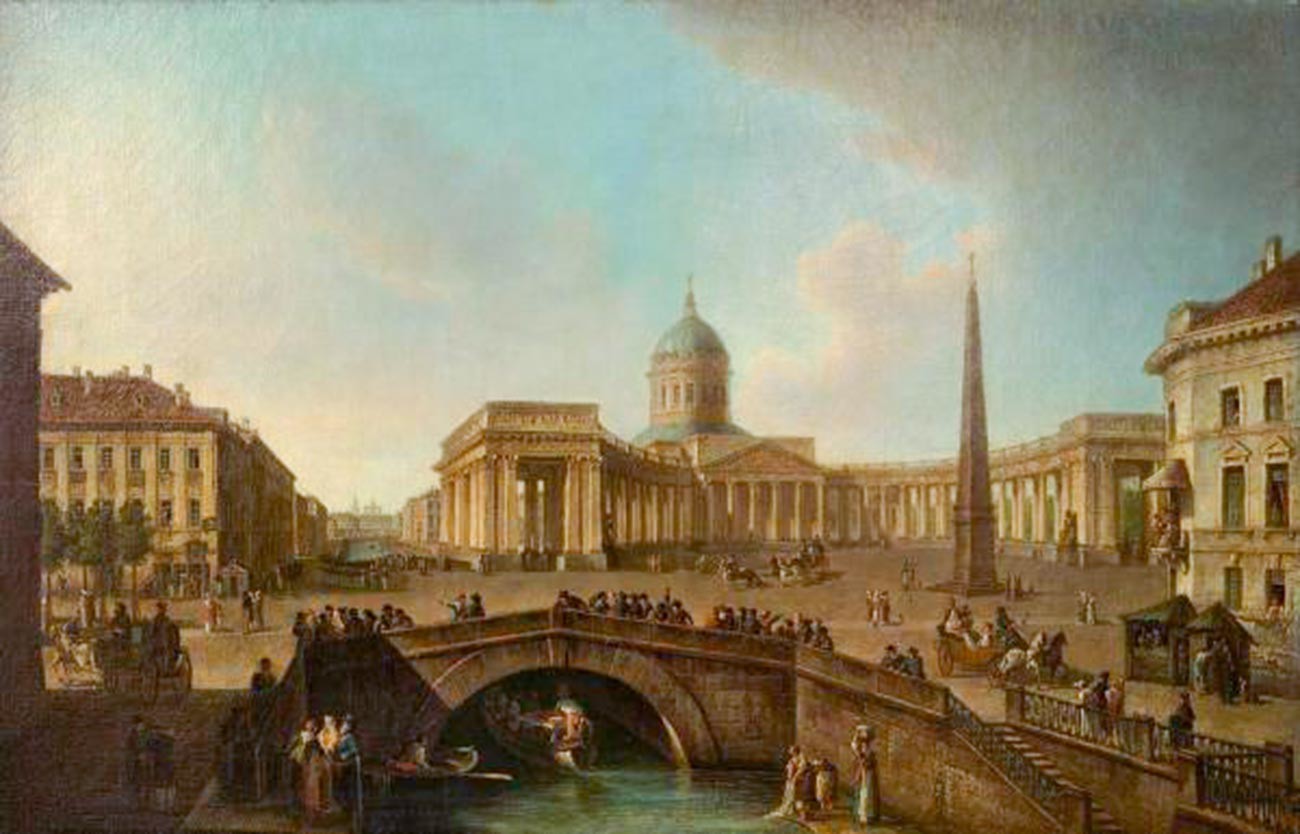 Fedor Alexeyev
Alexander Bryullov. Sennaya Square, St. Petersburg, 1822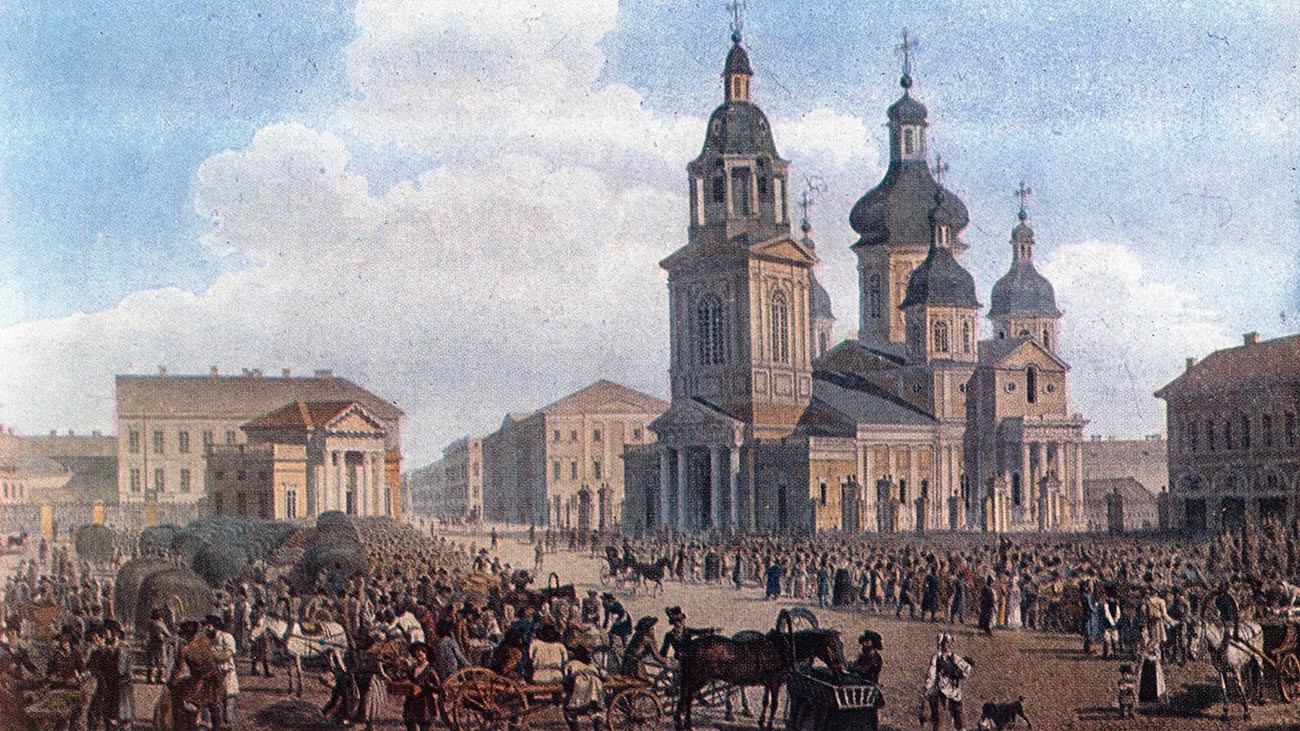 Alexander Bryullov
Maxim Vorobiev. The Peter and Paul Fortress, late 1820s - early 1830s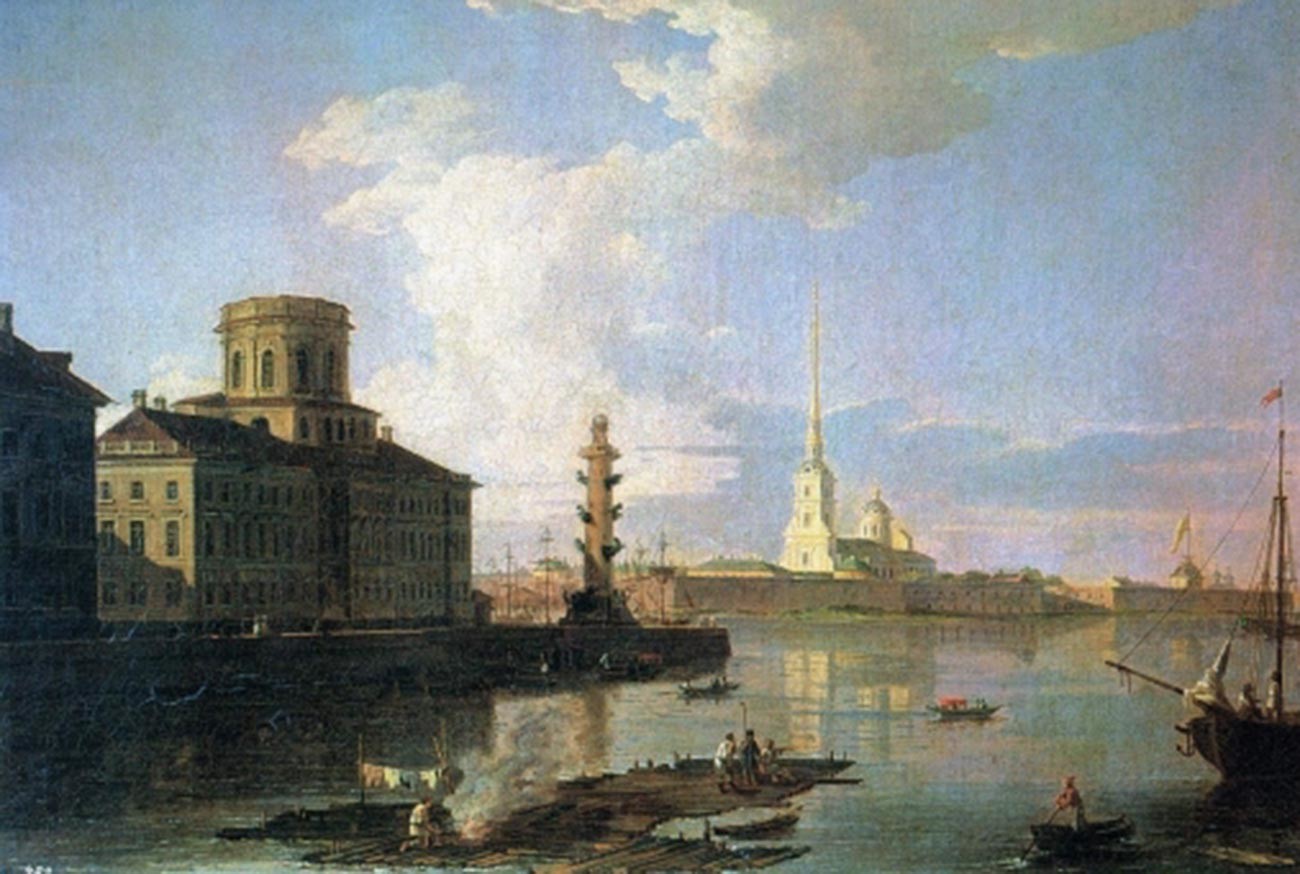 Maxim Vorobiev
Maxim Vorobiev. St. Isaac's Cathedral and Monument to Peter the Great, 1844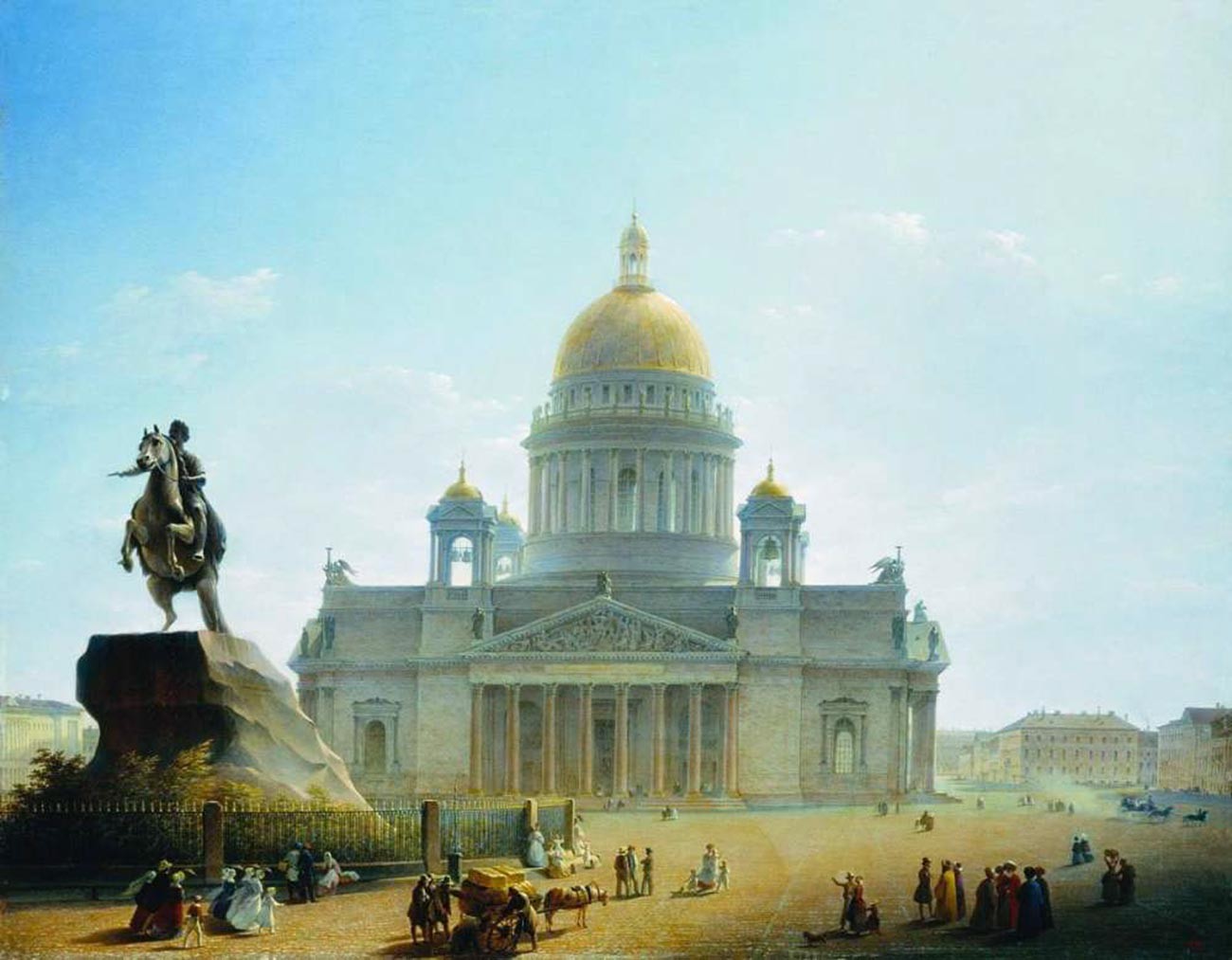 Maxim Vorobiev
Konstantin Makovsky. A St. Petersburg courtyard, 1850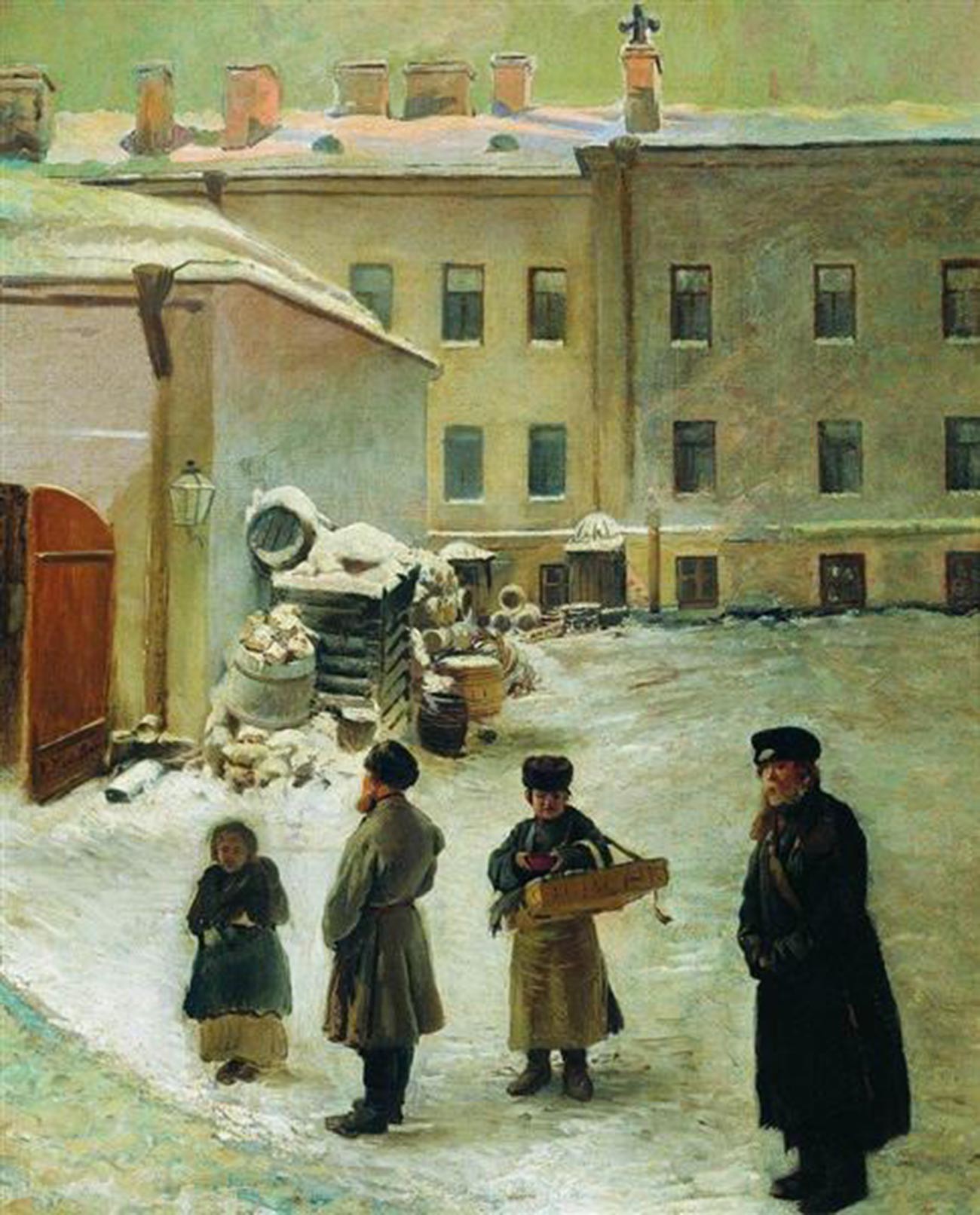 Konstantin Makovsky
Ivan Shishkin. Alley of the Summer Garden in St. Petersburg, 1869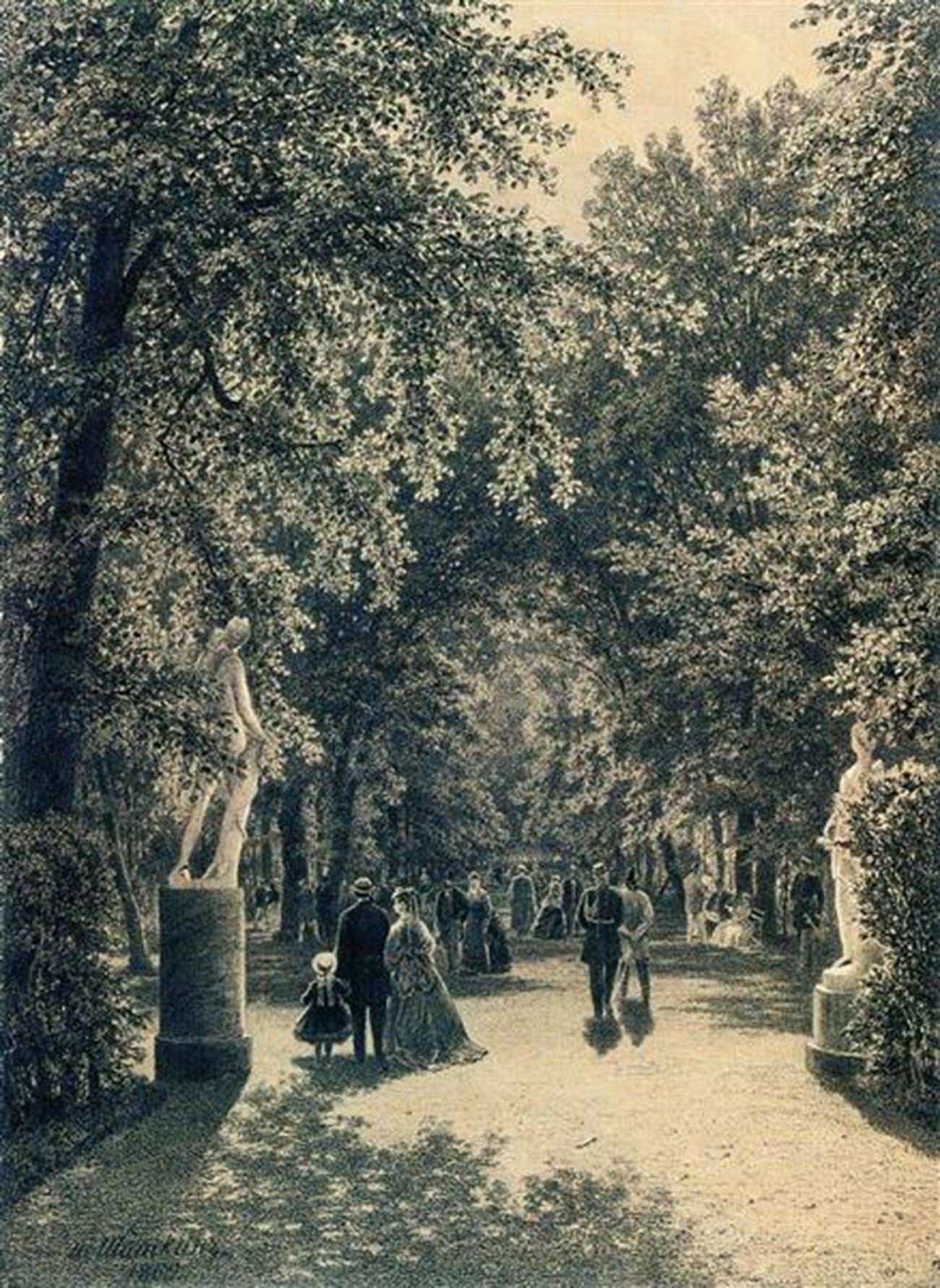 Ivan Shishkin
Vasily Surikov. The Bronze Horseman, 1870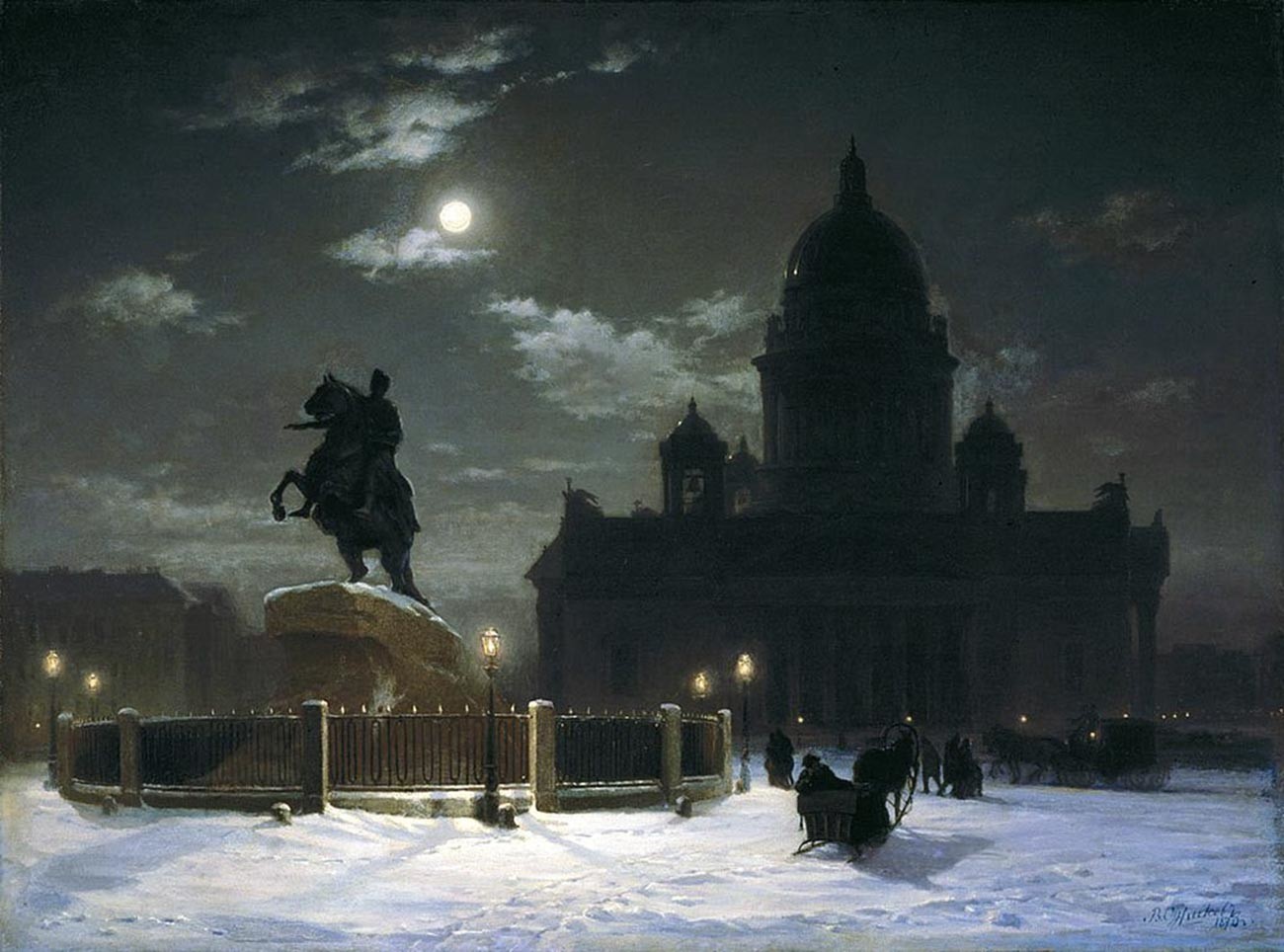 Vasily Surikov
Vasily Surikov. An evening in St. Petersburg, 1871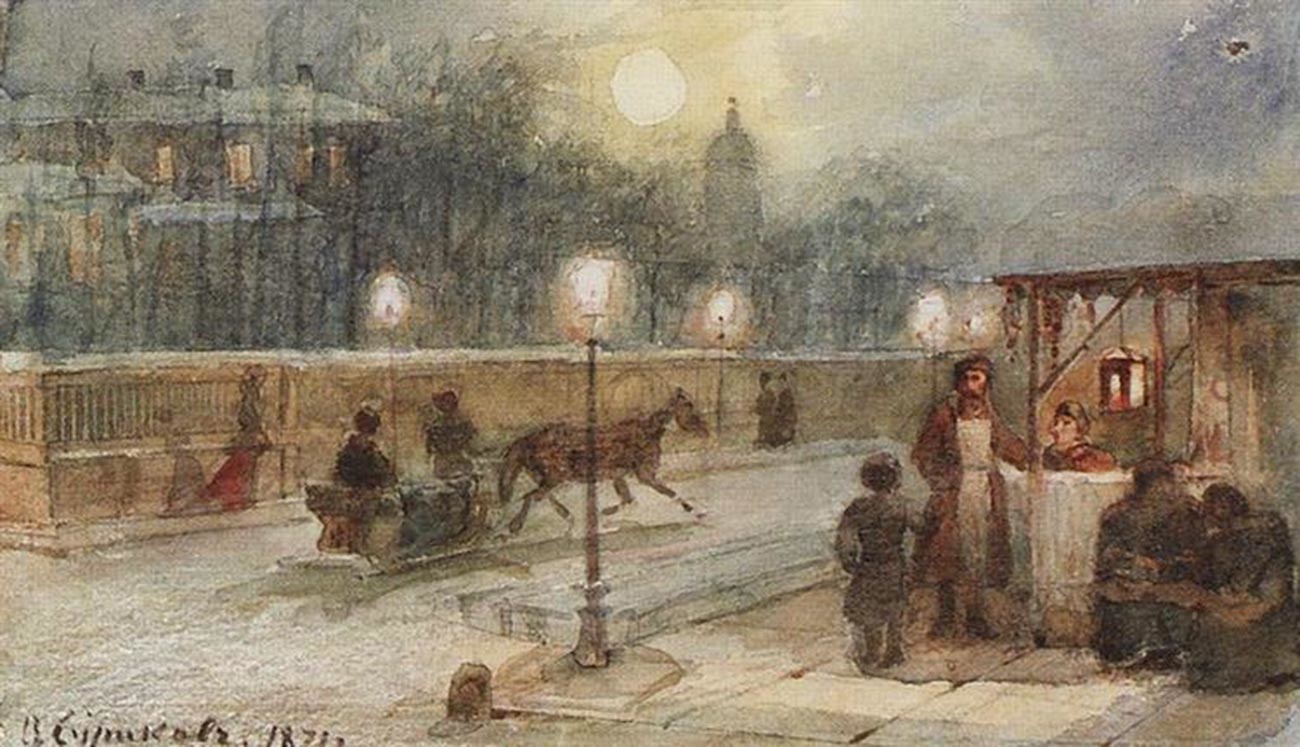 Vasily Surikov
Alexander Beggrov. View of the Neva River and the Spit of Vasilievsky Island, 1879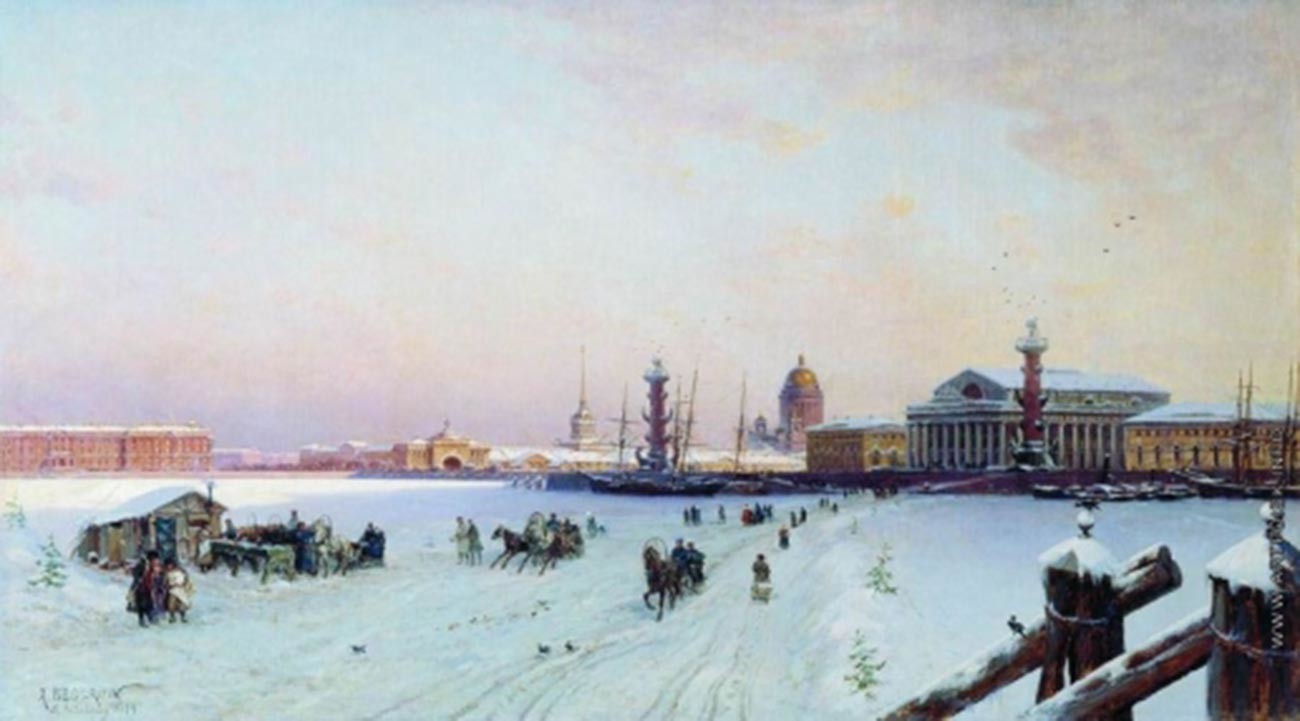 Alexander Beggrov
Alexander Bogolyubov. View of the Lebyazhyeva Canal looking towards the Mikhailovsky Castle, 1880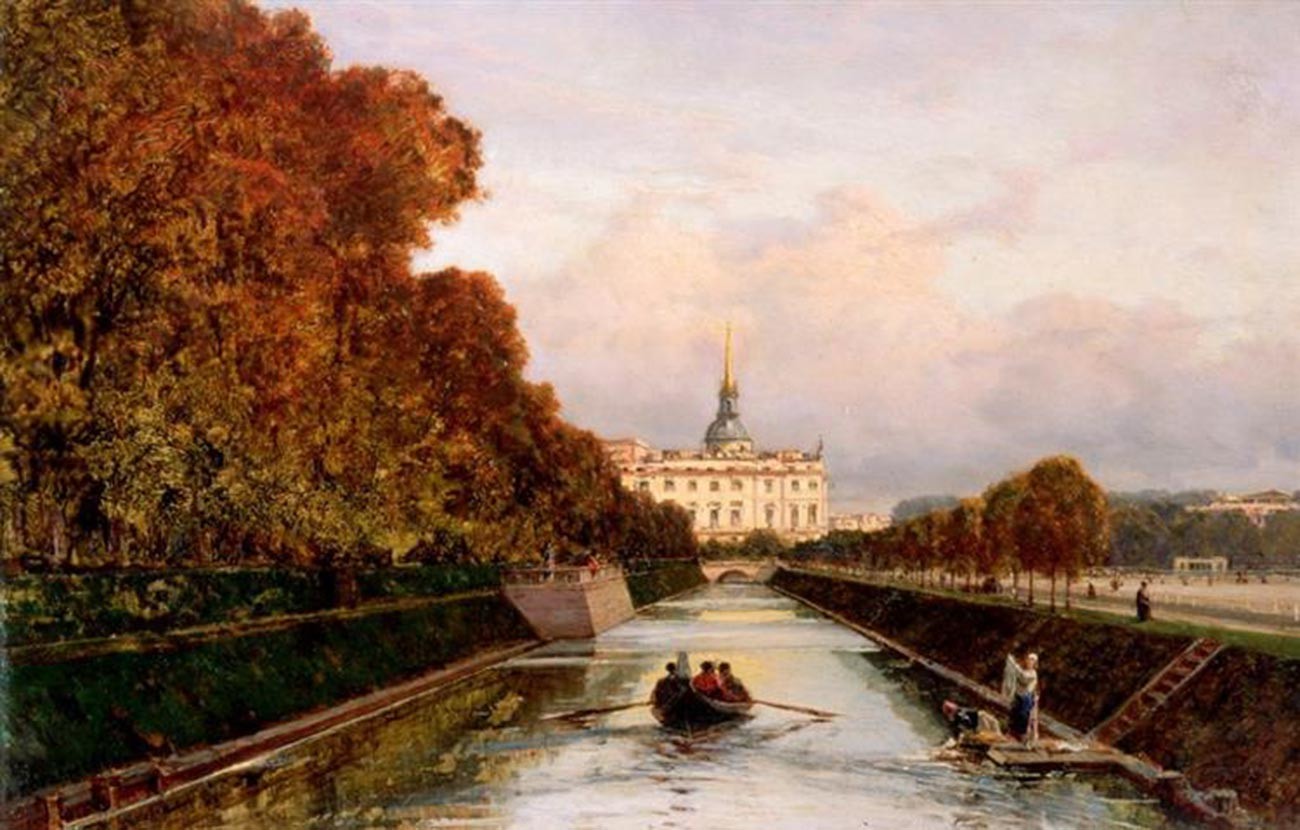 Alexander Bogolyubov
Alexander Beggrov. Evening on Nevsky Prospekt, 1882
Alexander Beggrov
Ivan Aivazovsky. View of downtown St. Petersburg, 1888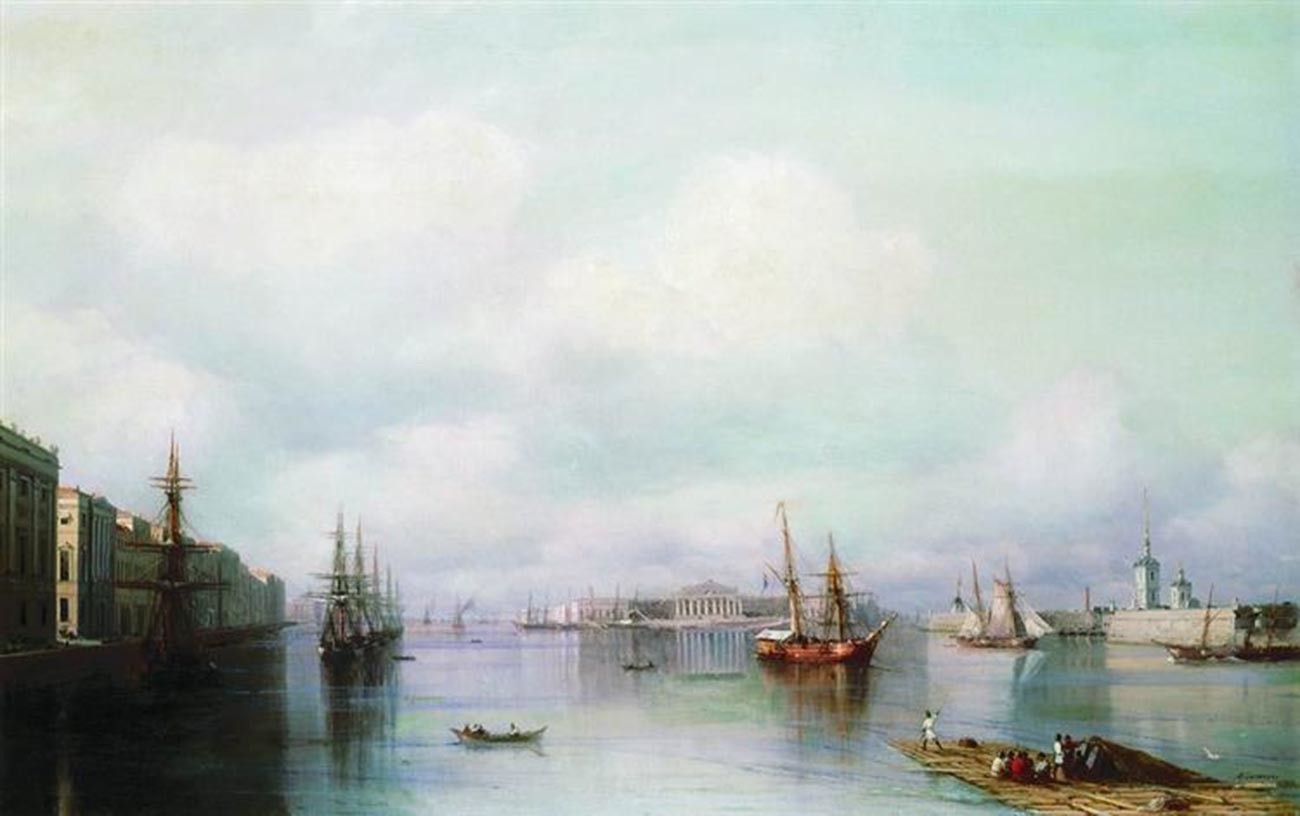 Ivan Aivazovsky
Ivan Aivazovsky. St. Isaac's Cathedral on a frosty day, 1891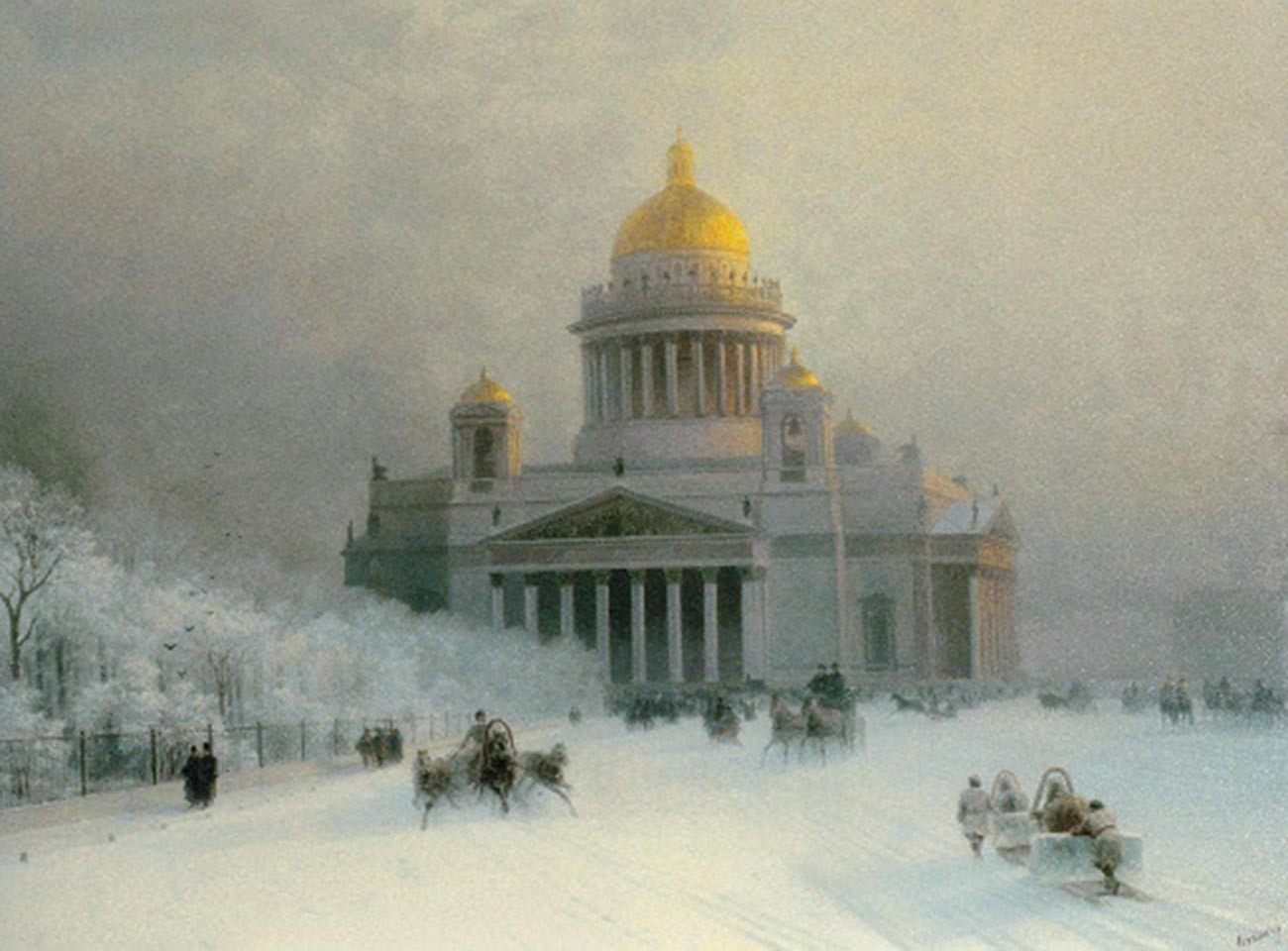 Ivan Aivazovsky
Ilya Repin. On Palace Square in St. Petersburg, 1905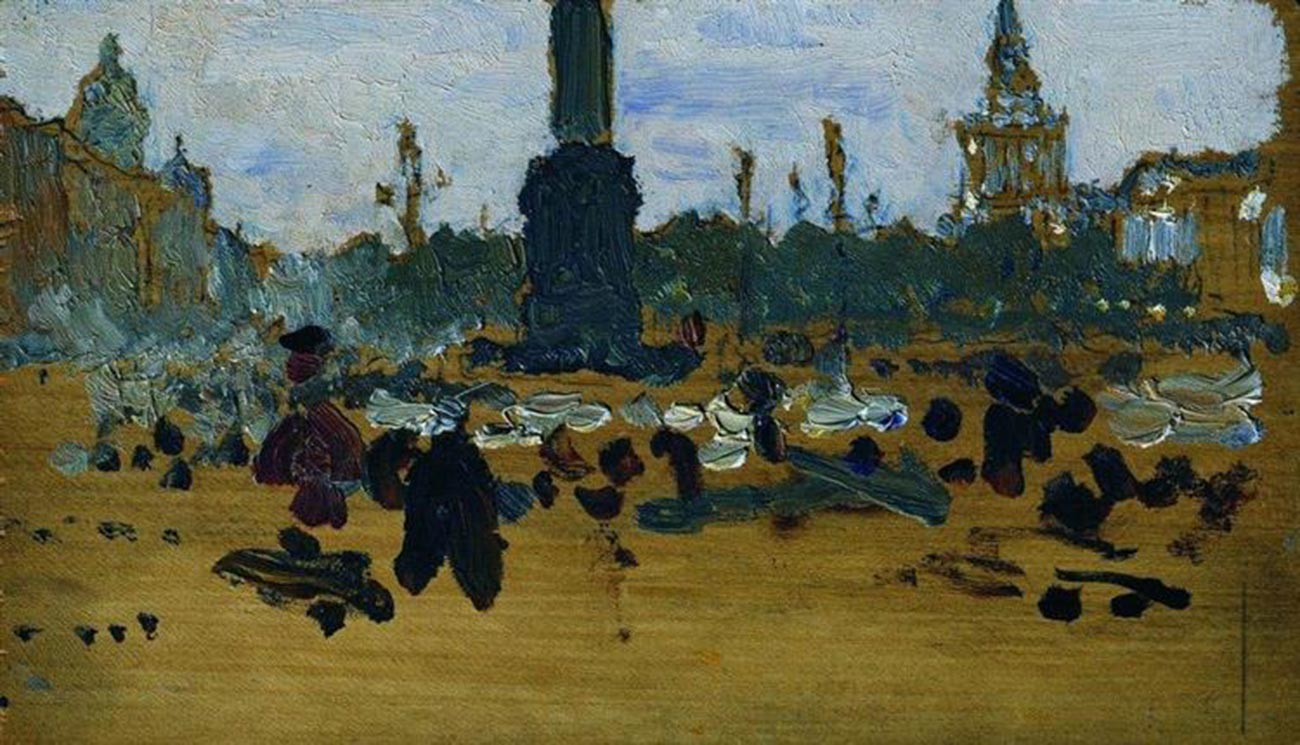 Ilya Repin
Alexandre Benois. Maslenitsa in St. Petersburg, A fragment of a scene set sketch. 1911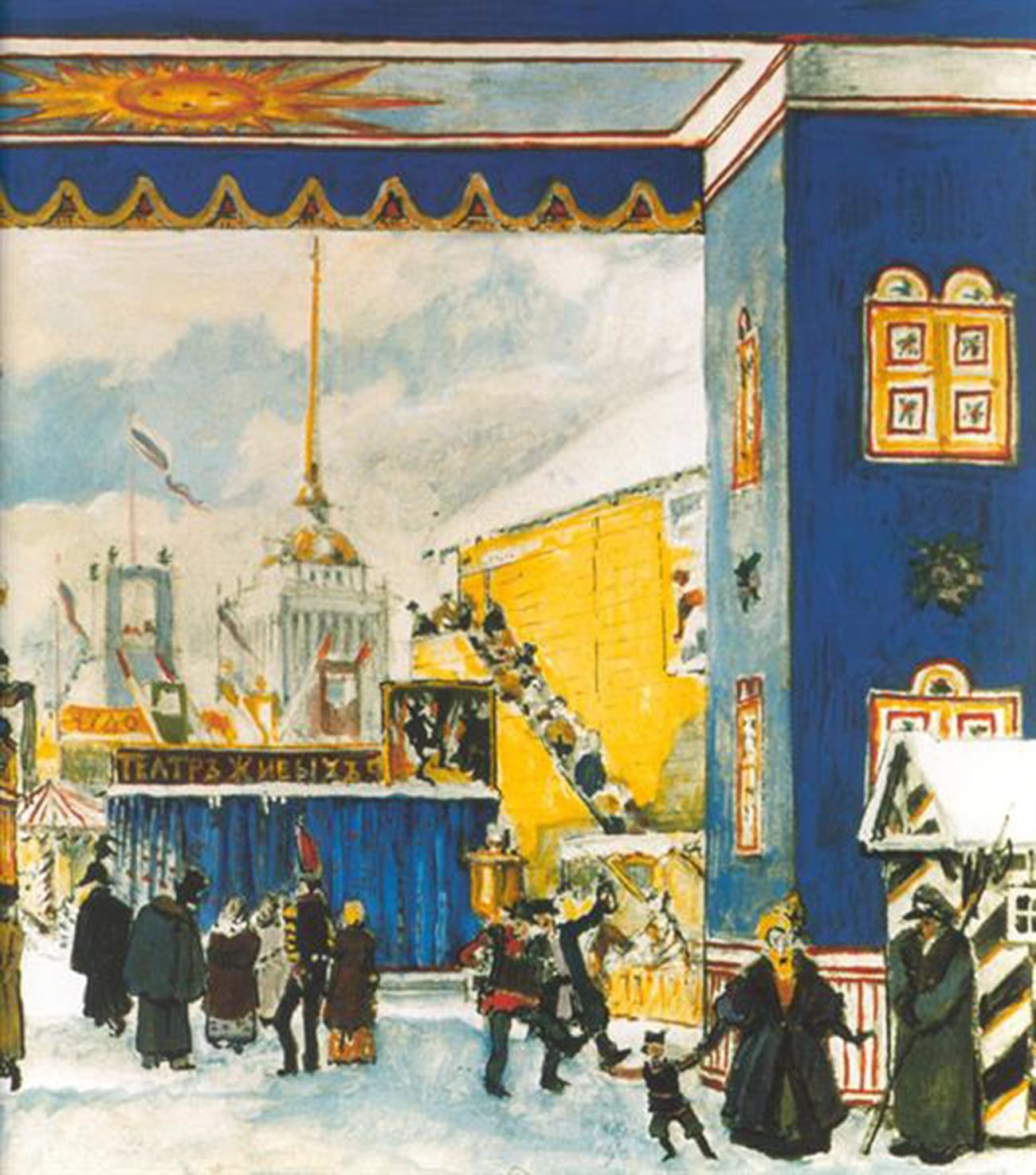 Alexandre Benois
Anna Ostroumova-Lebedeva. St. Petersburg. The Kryukov Canal, 1910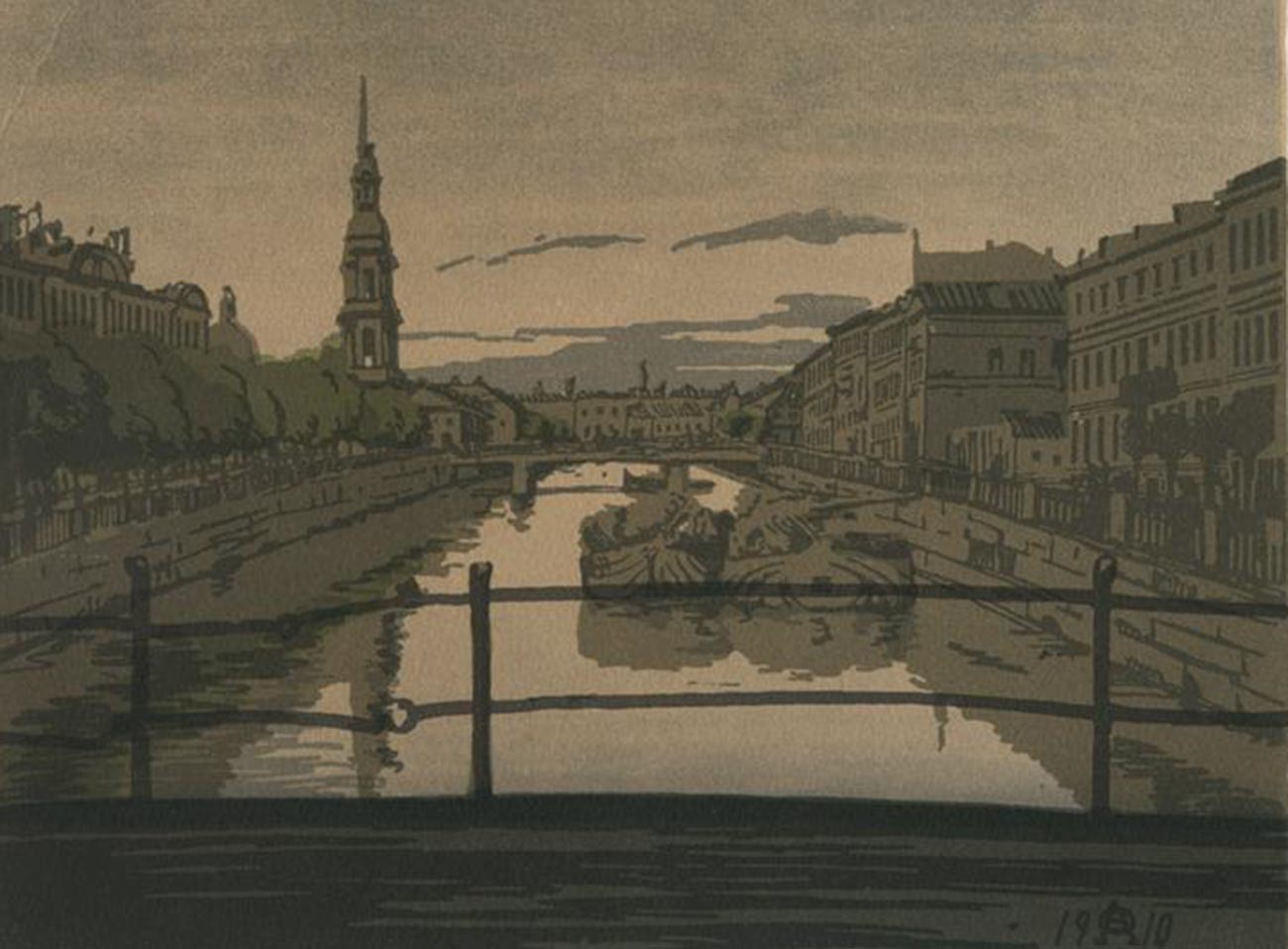 Anna Ostroumova-Lebedeva
Isaac Brodsky. May 1 demonstration on Prospekt of October, 25, 1934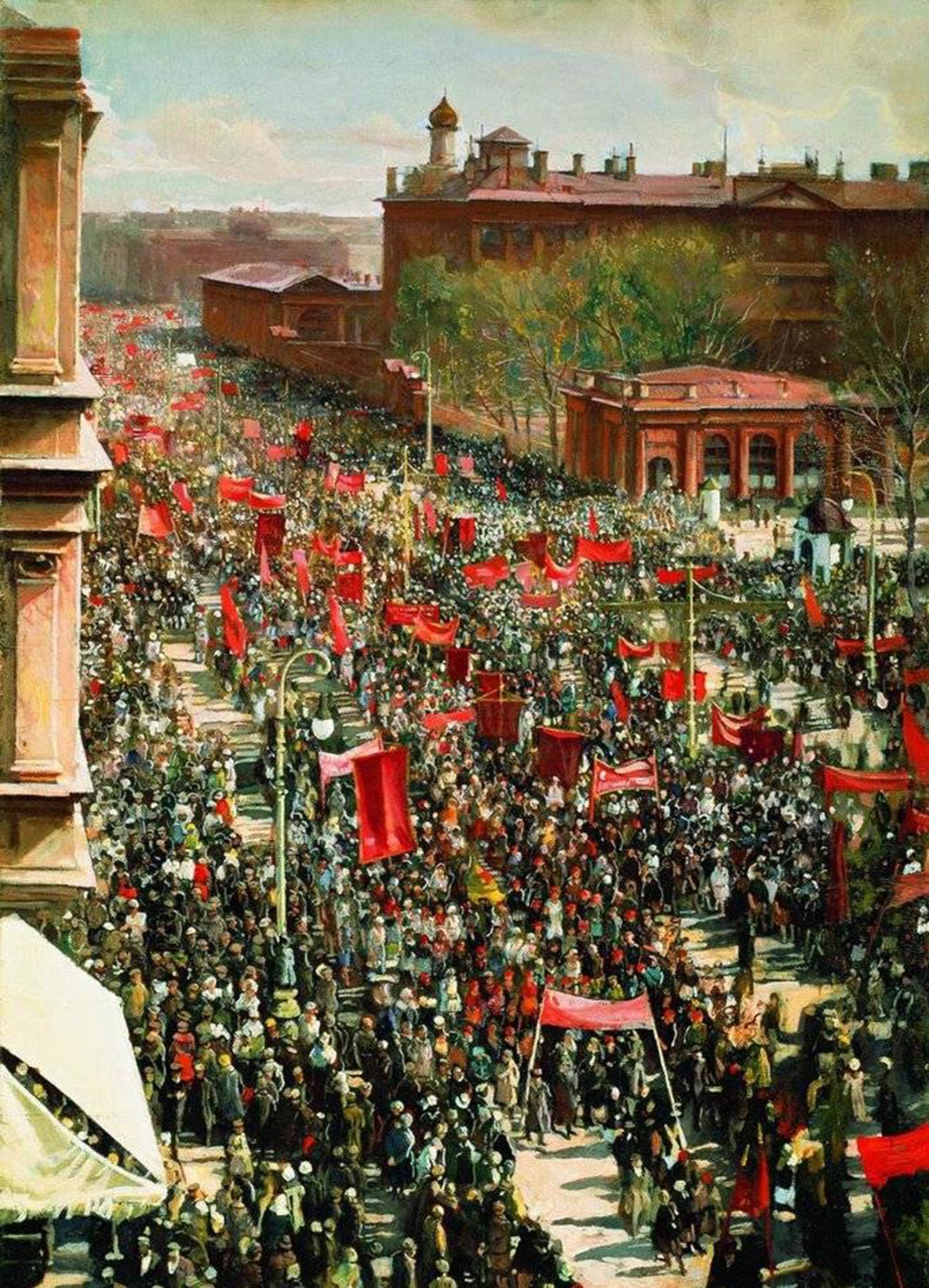 Isaac Brodsky
Vladimir Konashevich. Roofs. Geslerovsky [now Chkalovsky] Prospekt, 1941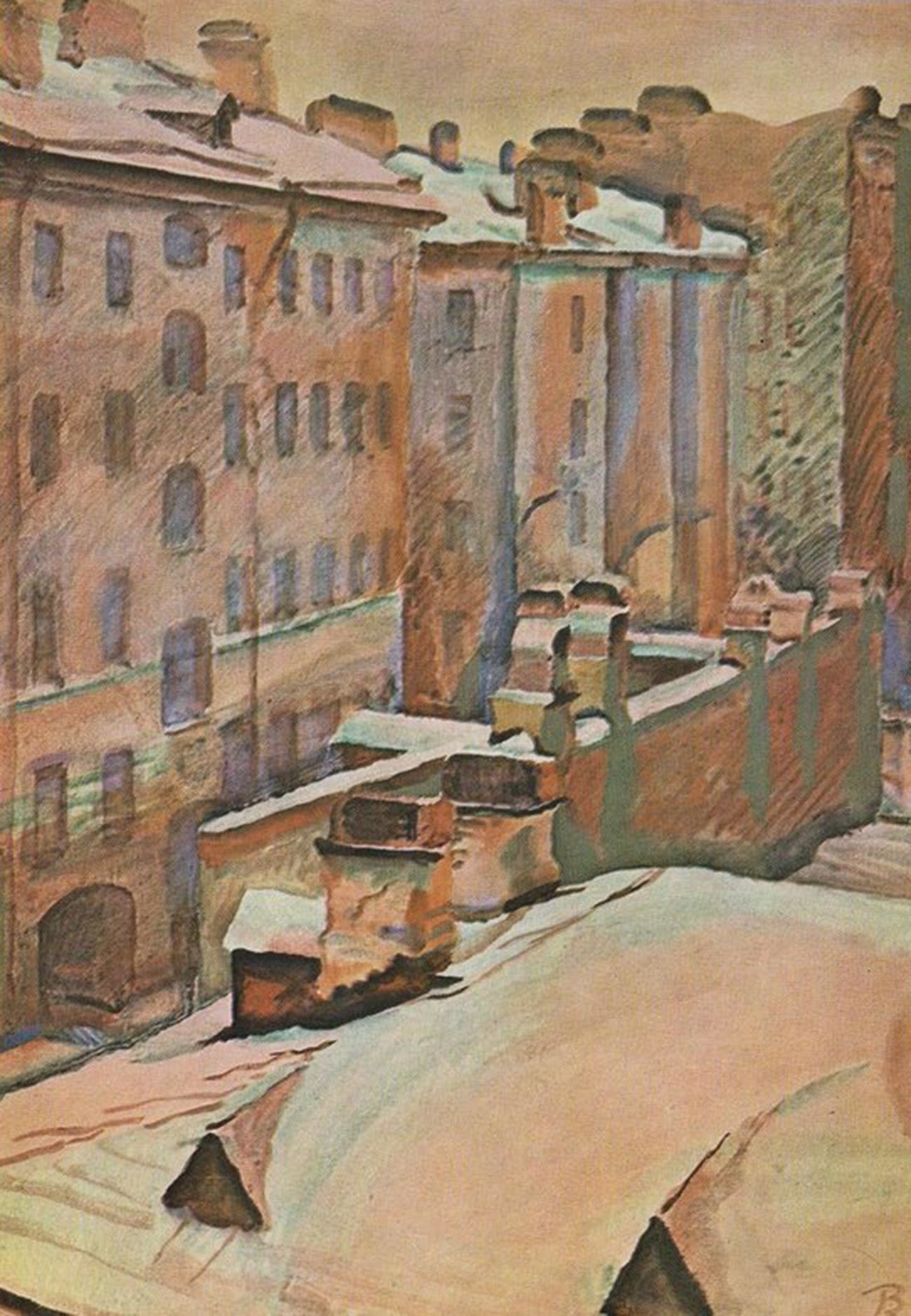 Vladimir Konashevich
Lyudmila Ronchevskaya. Leningrad under the Siege, 1942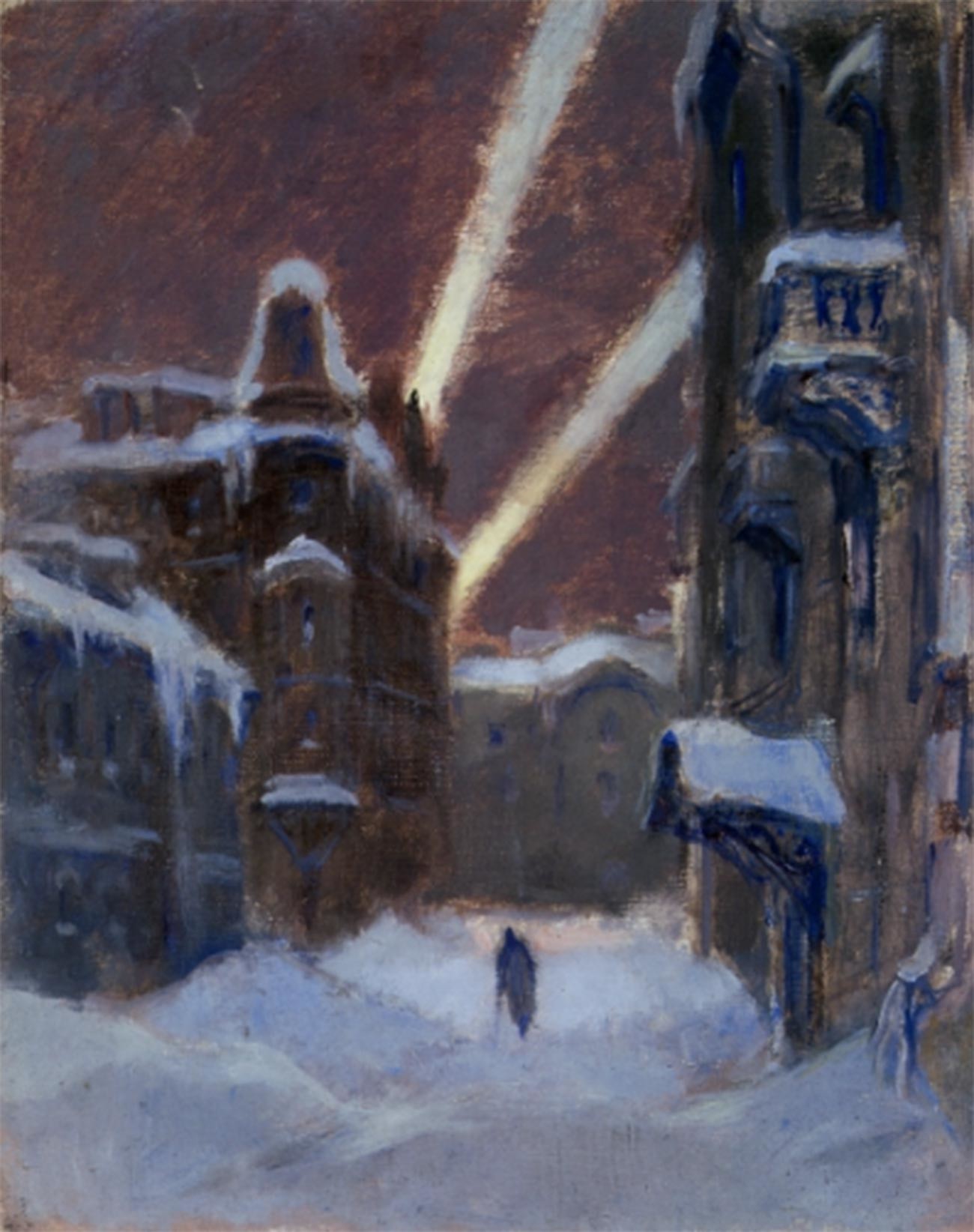 Lyudmila Ronchevskaya
Nikolai Byliev-Protopopov. By the Bronze Horseman in winter. To the Neva river for Water, 1941–1942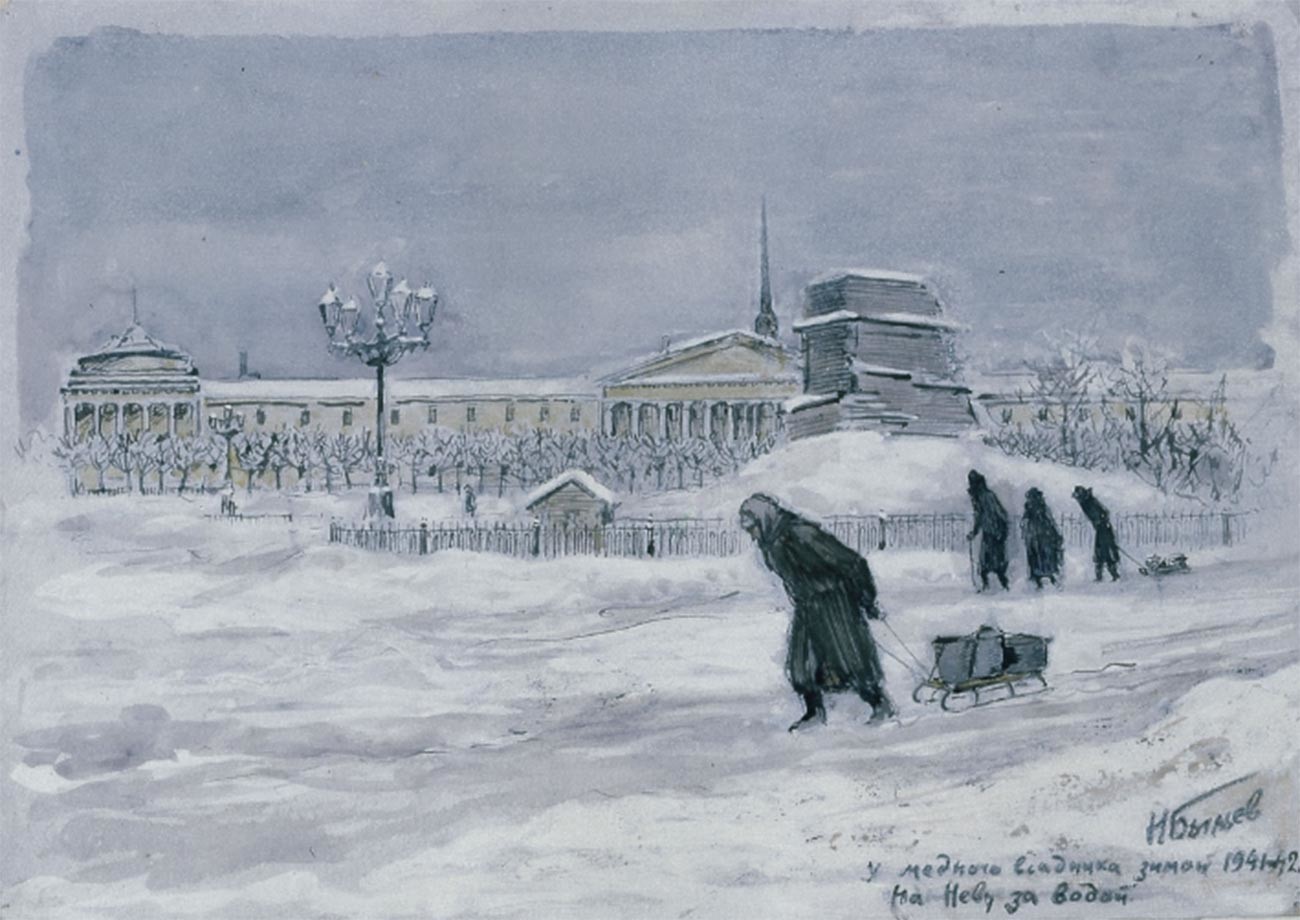 Nikolai Byliev-Protopopov
Vasily Kuchumov. People Head Up for Water, 1942

Vasily Kuchumov
Vyacheslav Pakulin. Victory Celebrations on Nevsky Prospekt, 1945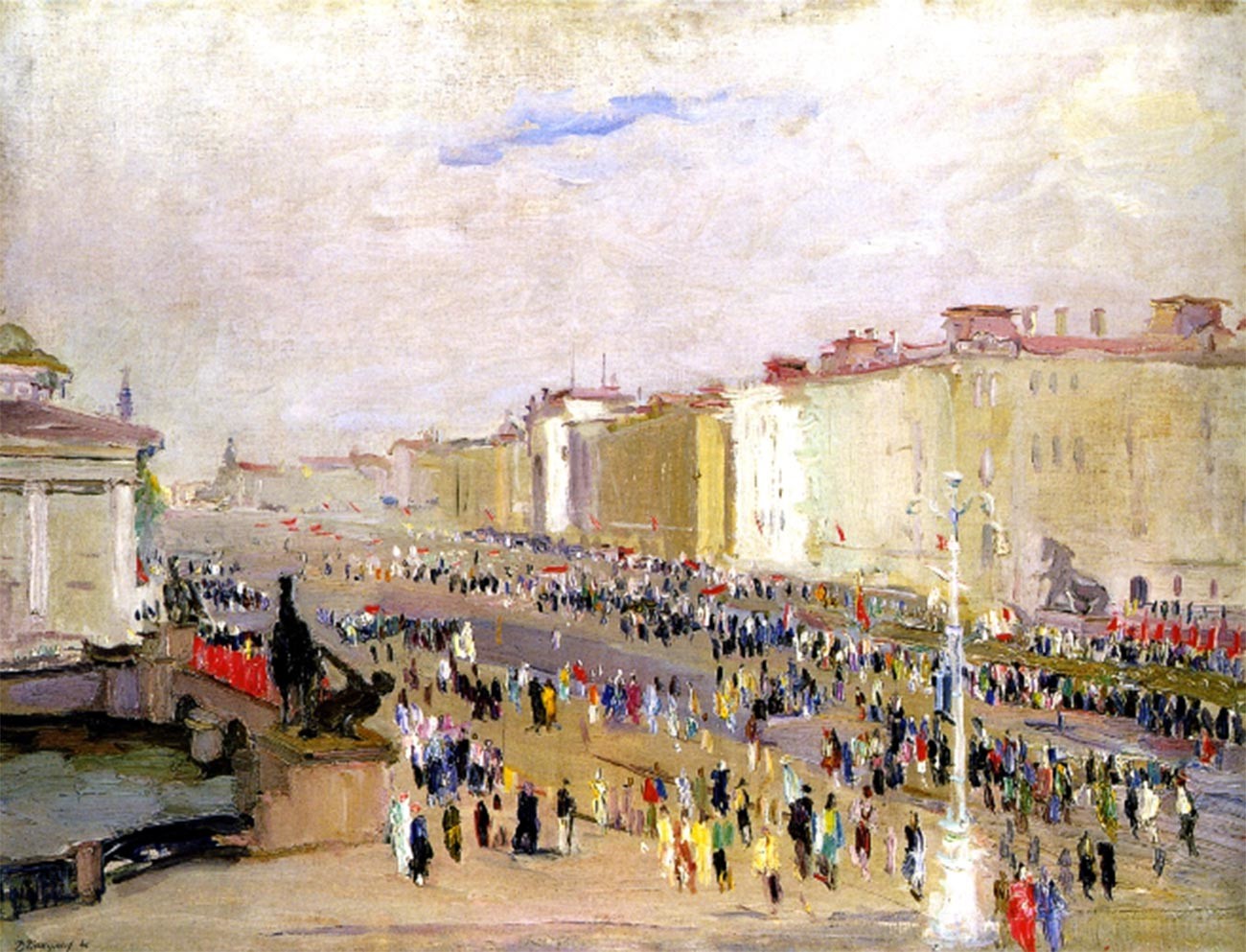 Vyacheslav Pakulin
Andrei Bantikov. The Hermitage's Courtyard, 1960s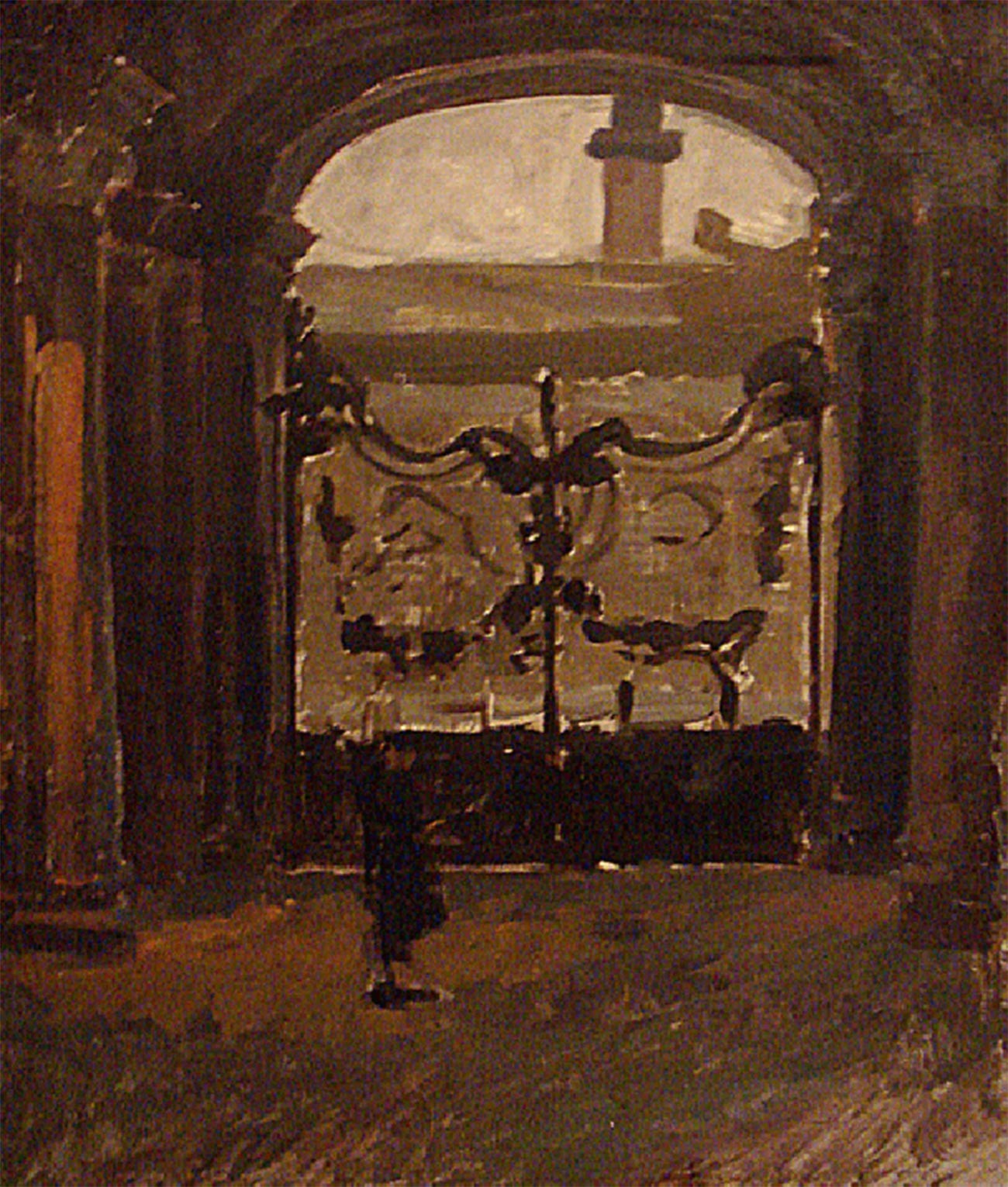 Andrei Bantikov
Viktor Shustrov. Leningrad. Truda [Labor] Square, 1983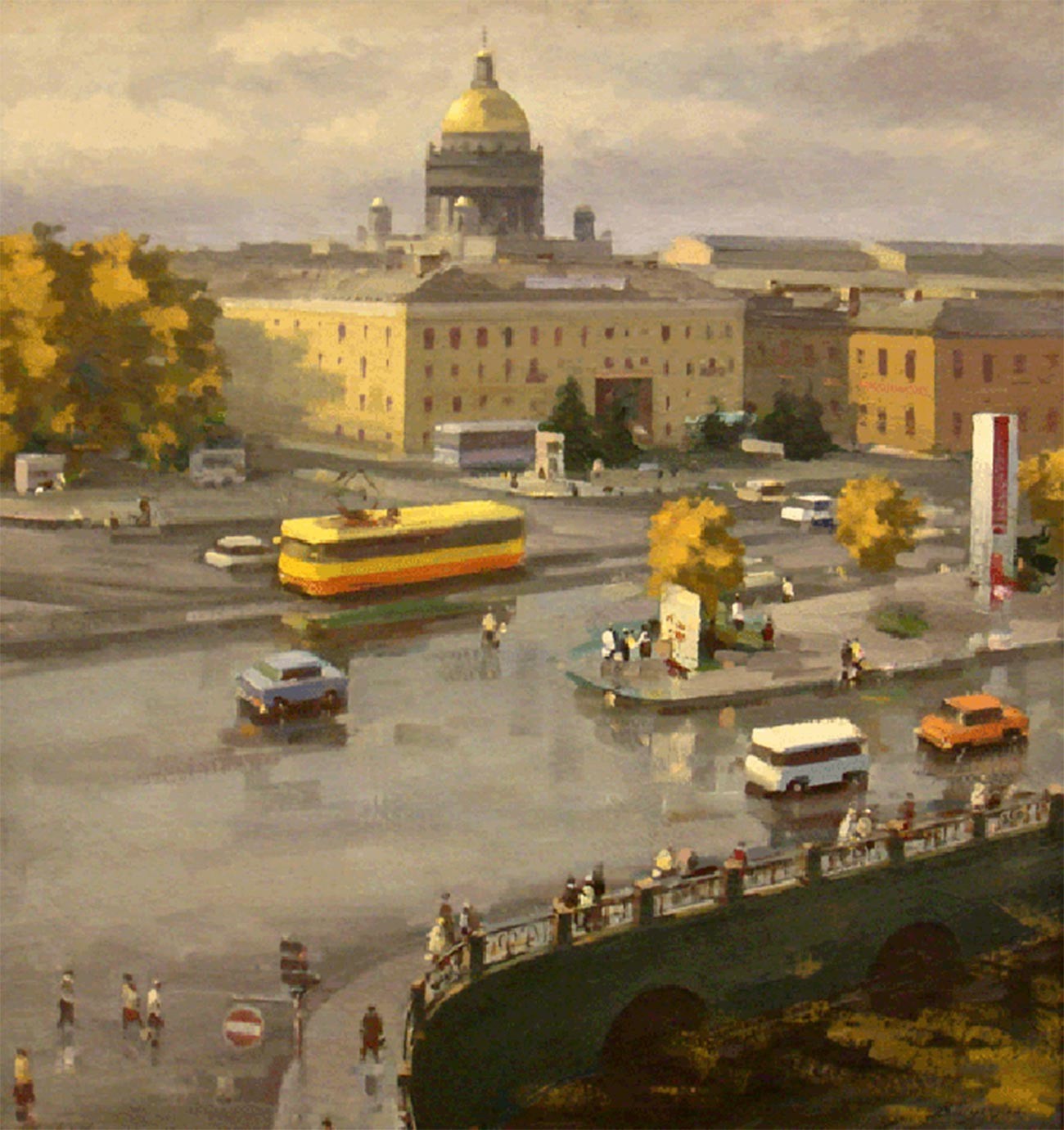 Viktor Shustrov
Igor Suvorov. Griboyedov Canal, 1985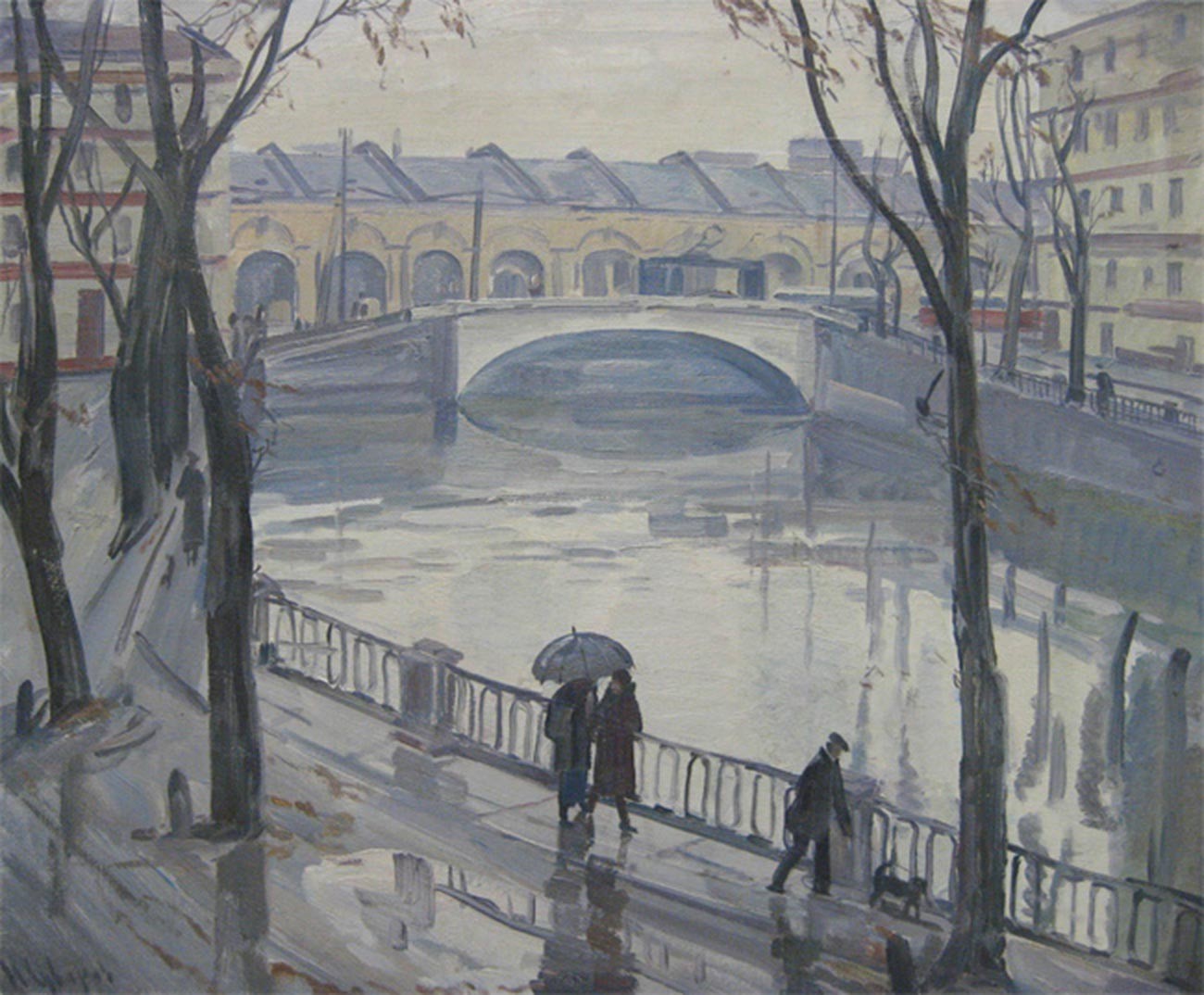 Igor Suvorov
Igor Suvorov. Nevsky Prospekt, 2007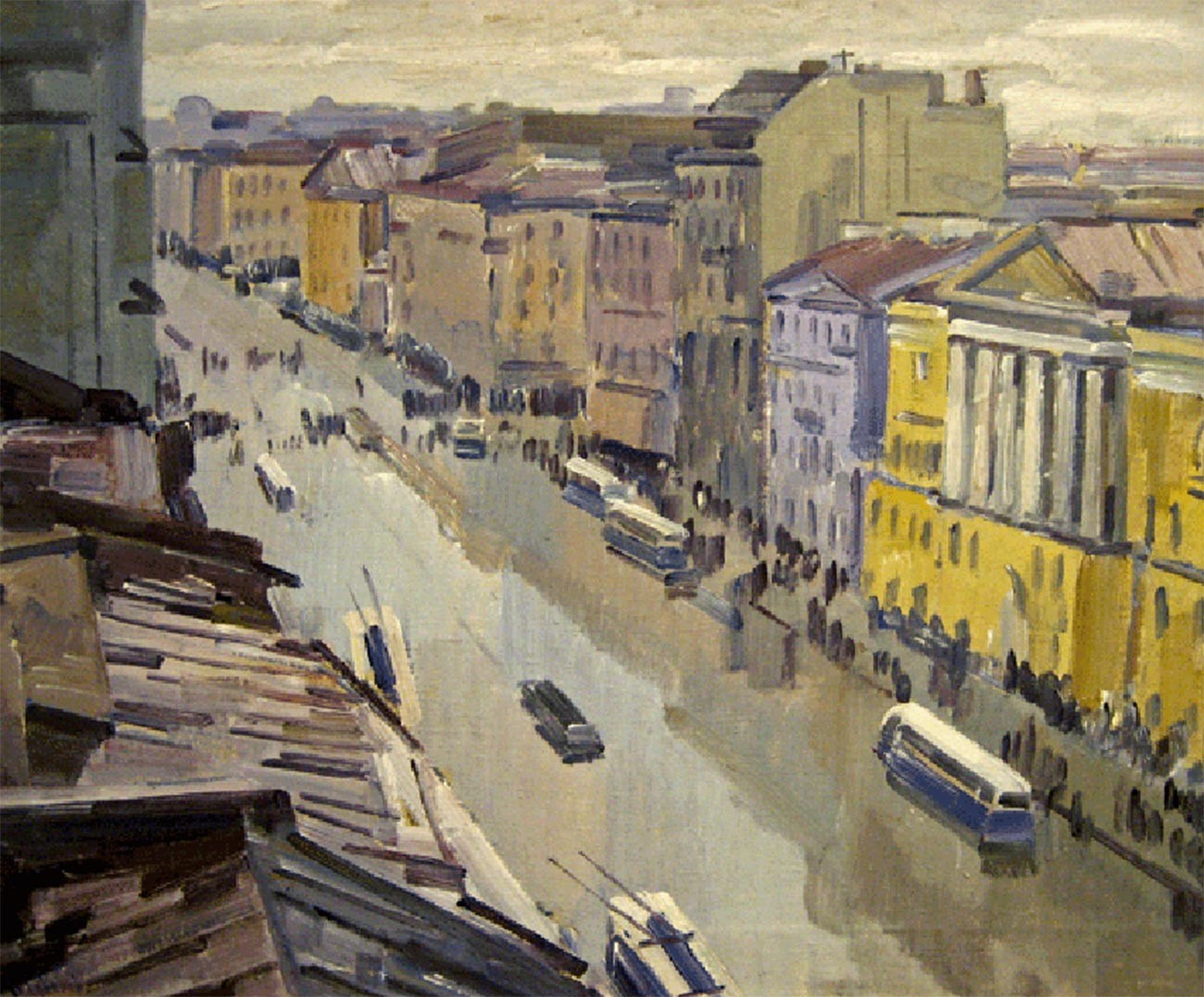 Igor Suvorov
Alexander Florensky. View from My Window, 2020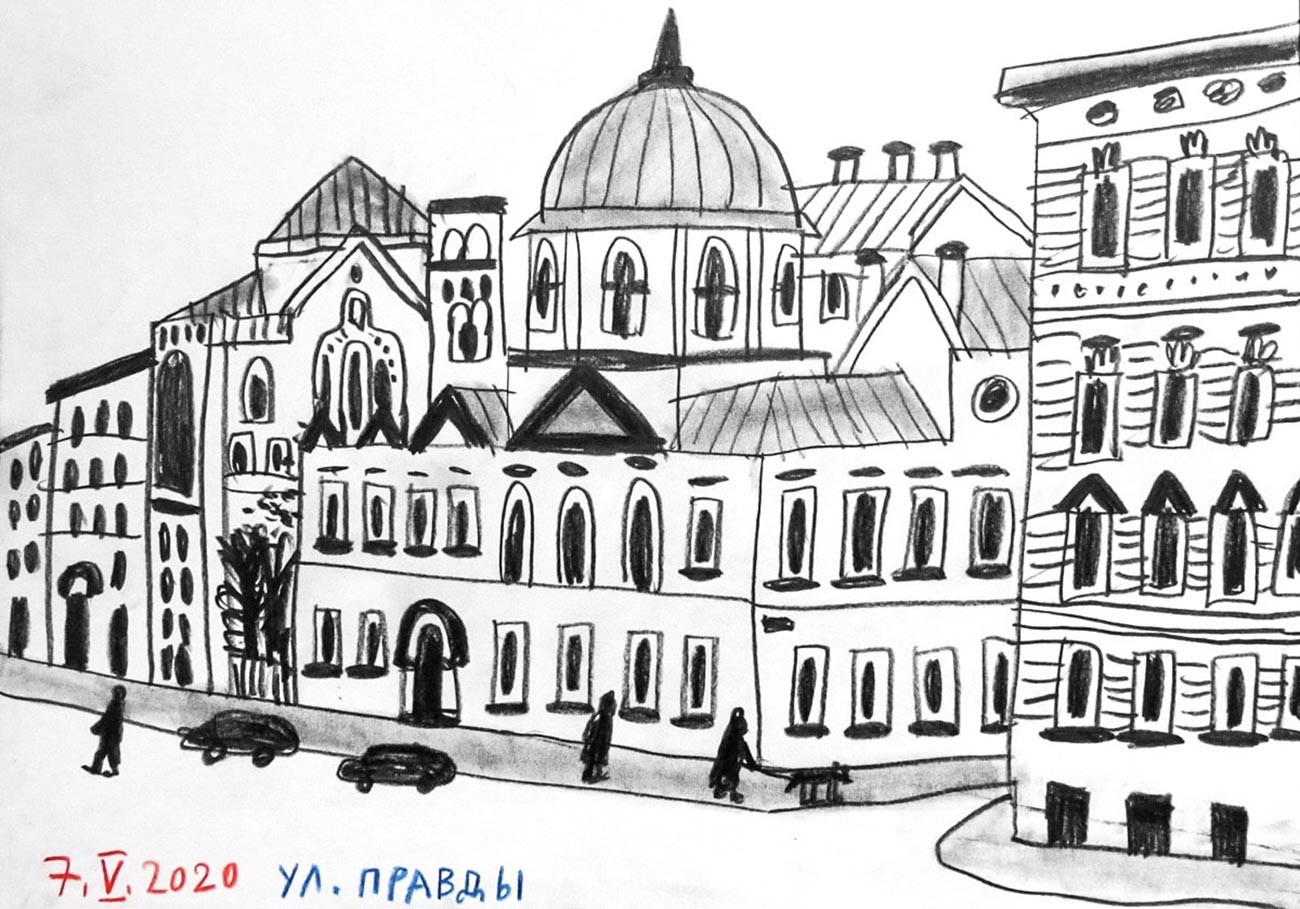 Alexander Florensky
If using any of Russia Beyond's content, partly or in full, always provide an active hyperlink to the original material.