Go vegan in Sochi, try the vegetarian cuisine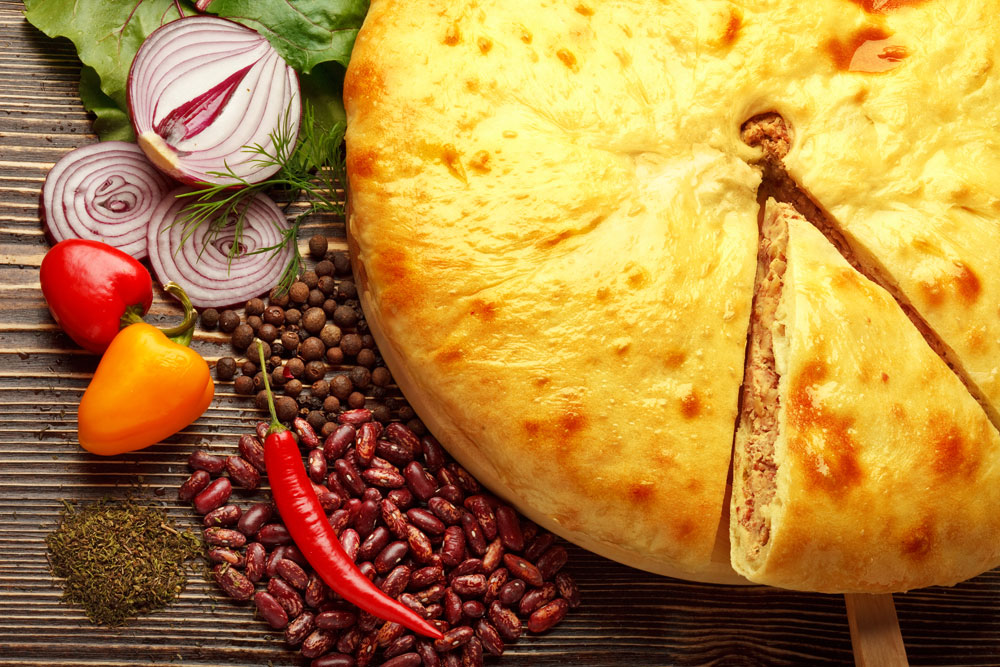 Ossetian pie is made with all kinds of stuffing — cheese, potatoes, or mushrooms.
Lori / Legion-Media
Most Russian and Caucasian food is generally based on meat. Popular Shashlik and pelmeni is made from either pork or beef. However, this does not mean that vegetarians are exempt from enjoying the local cuisine in Sochi.
Pickled vegetables must be on top of the list! Cucumbers, cabbage and carrots are the main vegetables that the local people pickle and salt in a special way. Occasionally these are all left in one glass jar on purpose; this is why both the cucumbers and cabbage turn an intense pink colour and acquire a really good fragrance. Another salted dish is 'tursha', ordinary green beans which have been salted according to a local recipe. 'Tursha' can be either green or yellow, depending on the variety of the beans and the time when they were collected.
The local people of Sochi salt not only vegetables which they typically have grown themselves, but also the wild ones they have collected in the woods. When spring comes they collect young shoots of local bur which run around trees and slightly resemble a vine. The locals also salt succulent stems of burdock leaves. The fruit of this type of plant can also be pickled, soured and salted. The bur actually tastes a bit like a pickled eastern fern, and as for the burdock, it has a very distinctive taste, like nothing else!
If you ever see these local delicacies, don't be afraid! Definitely try this "wild crop."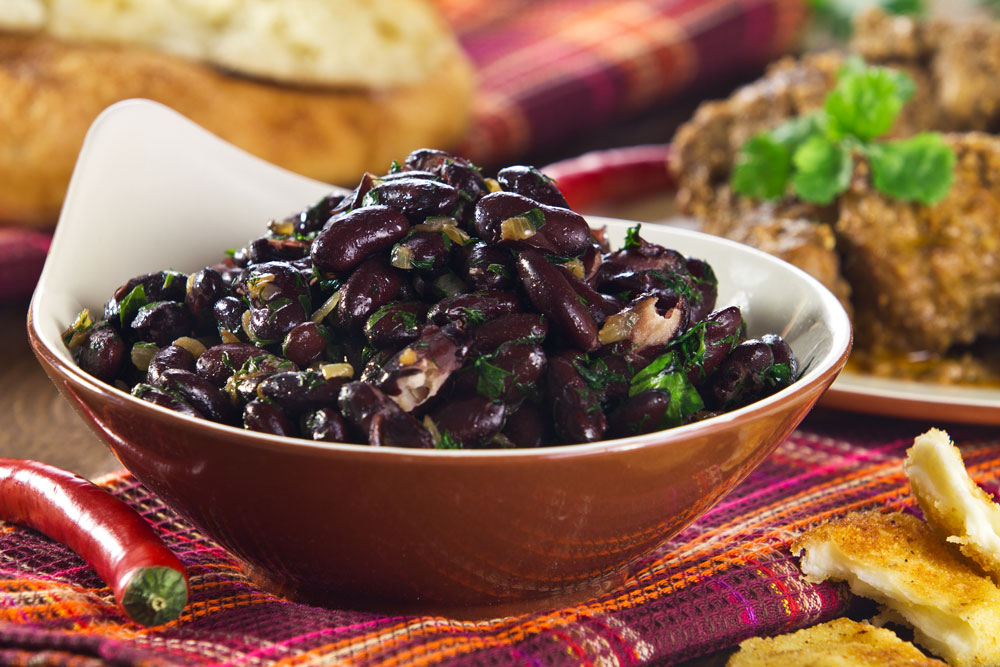 Caucasian pickled vegetables are salt according to a local recipe. Source: Lori / Legion-Media
Ajapsandal
There are many recipes and as many ways of serving this dish, but you can eat it any way you like — as a separate meal or an appetizer, hot or cold. The main ingredients of any variant of ajapsandal are eggplants, tomatoes and sweet Bulgarian pepper. Some add a bit of carrot, others add potatoes. Sometimes even a little bit of meat is added. A chef from a Sochi restaurant advised me to cook ajapsandal this way — I slightly grill the eggplants and peppers. Then I take the skin off of the vegetables and cut them into small pieces. After that I also take the skin off the scalded tomatoes, slice them and add hot red pepper. The next step is to chop up some garden onion, green onion, add some fennel, parsley and cilantro. I finish by adding a tiny bit of sweet purple basil — without it, ajapsandal simply won't taste right. The result is a delicious warm Caucasian salad.
Lobio
Nutritious, delicious, rich and zesty, lobio is a traditional Georgian dish, the recipe of which was first altered a little bit in Abkhazia, and then another personal touch was added in multinational Sochi. Although being quite simple, lobio consists of a real bouquet of flavors and tangy smells. The main ingredient is red beans, which are cooked on a slow fire for many hours. The spiciness is achieved by adding a little bit of red hot pepper which is cooked together with the beans for a few hours. When the beans are almost ready, add onions, carrots, garlic and herbs.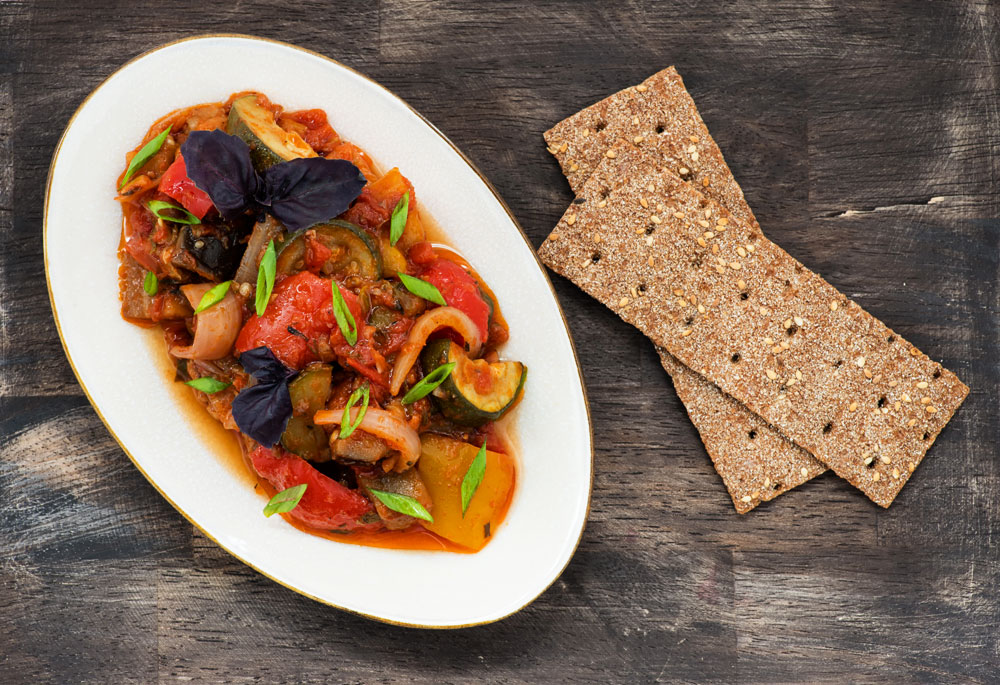 Lobio: a real bouquet of flavors made of read beans. Source: Lori / Legion-Media
Eggplants with nuts and garlic
In the Caucasian region, practically everybody loves eggplants. You can find them in the menu of any restaurant. During the summer they usually are either baked or grilled, and in the winter — salted. If you are exceptionally lucky, in February or March you will be offered to try a grilled eggplant roll — don't decline the offer! The stuffing of the rolls differs, but usually they are made of walnuts, garlic and Caucasian herbs.
Ossetian pie
If you've decided to have lunch in a cafe with national cuisine, check if they have Ossetian pie on their menu. It's made with all kinds of stuffing — cheese, potatoes, or mushrooms. We highly recommend trying the whole variety, because each one has a taste like no other. However, you should be on the lookout for Ossetian pie with beet tops. This is a really rare stuffing, even in Sochi.
Mamaliga
Mamaliga is a special kind of porridge. It is usually cooked in western Ukraine and in Moldova. Depending on the recipe and on the flavor, it can look completely different each time it is prepared. It is made out of either maize grits or flour, cooked on milk or water, with dairy butter or vegetable oil. The color of the porridge changes from bright yellow to white depending on the grind of the maize. Mamaliga "came" to Sochi all the way from Abkhazia. There it is often eaten instead of bread — as an addition to meat or vegetables or as a separate meal together with herbs and cheese. Try some mamaliga in different places — you'll see that the taste will vary each time!
Vareniki (dumplings)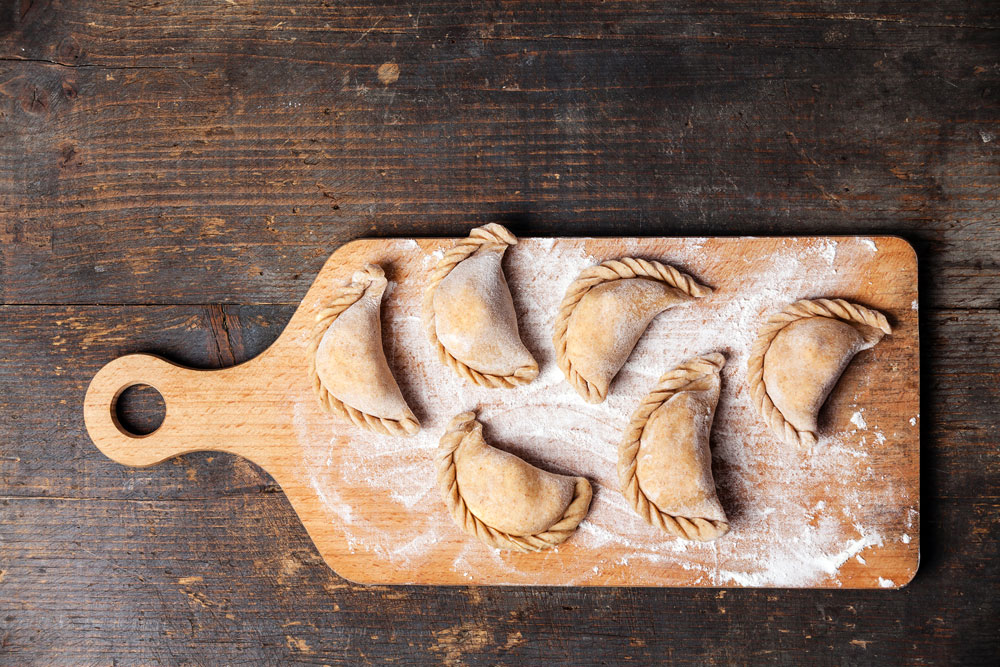 Vareniki can be made with any kind of stuffing you like. Source: Lori / Legion-MediaVareniki are vegetarian pelmeni. The filling is put on a thin circle of unfermented dough, and then the dough is patched in the form of a half-moon to hold the filling. After that these "patched" vareniki are thrown into boiling water for a total of five minutes. Russians love this dish almost as much as they love pelmeni. The stuffing may vary — Russians like their vareniki with potatoes and mushrooms, with cottage-cheese and with cherries. But actually vareniki can be made with whatever you like. Depending on their stuffing, whether it is salty or sweet, vareniki can be regarded as a square meal or as dessert. Both the salty vareniki and the sweet ones are usually served with sour cream. If the vareniki are made at home, then a small button or a spoon of salt are sometimes put inside of one or two vareniki. The person who gets this surprise will have their wish granted!
All rights reserved by Rossiyskaya Gazeta.