Russia and India have been friends in areas from defence, technology cooperation and education to cinema. India was closest to Russia through the Bombay film industry (Bollywood), the most dazzling dimension of India's soft power. Names of Raj Kapoor, Nargis, Mithun Chakraborty are known by generations of Russians, while "Seeta aur Geeta" is synonymous with friendship and faithfulness.
Russian film days in Mumbai, organized by Russia's National rights holders support Fund and Filmmakers' Union, is a first attempt by Russian authorities and film industry pioneers to revive lost cinematic bonds between the two countries. Russian film days will become an annual event, said Maria Lemesheva, editor-in-chief of The Hollywood Reporter Russia, and head of the Russian delegation.
15 Russian films, both new and classics, are being screened at the legendary Liberty Cinema, a 1,200- seater single screen movie theatre in South Mumbai. Officials from the Ministry of culture, film directors, producers and actors who arrived from Russia have been discussing collaboration opportunities with Bollywood representatives.
Mohit Choudhary, who is currently marketing 'Tamasha', a much awaited film directed by Imtiaz Ali and starring Ranbir Kapoor and Deepika Padukone, said both actors would be keen to work in Russia.
"We are looking to release 'Tamasha' in Russia and look forward to being there with Ranbir and Deepika," Mohit Choudhary told RIR. "We need to rediscover each other's culture and bonds, we need to see what kind of business opportunities are there in Russia for co-production as well as release Indian latest films there".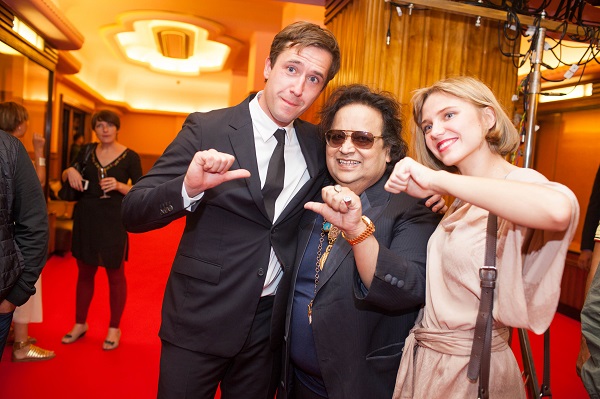 Source: Arina Mostovshikova
The release of 'Tamasha' in Russia will see Bollywood resume exports to Russia. The film will release in Russia, CIS and Baltic countries in 300 plus screens, said Sarfaraz Alam, president of Indian Film Festivals in Russia and CIS. "I had a vision to recreate a market for Bollywood films in Russia and have chosen a film with Ranbir Kapoor who is Raj Kapoor's grandson," Alam told RIR.
Government initiatives
Not only initiatives from film directors and producers will suffice to revive cinematic collaboration. Government support is essential. Both governments have started putting plans on paper.
"The potential for cooperation between our countries exists, we need to meet more often and discuss such possibilities," said Vyacheslav Telnov, Head of Cinematography at the Russian Culture Ministry. "Co-production will attract additional investments for large-scale movies and will widen distribution prospects," he said.
A special working group within the India Russia Intergovernmental Commission for Trade, Economic, Scientific & Cultural Cooperation (IRIGC-TEC) has drafted an agreement for co-production of films. When signed it should take cooperation to a new level, Telnov added.
"It will be of support for the film industry, if such a treaty is signed," said Kulmeet Makkar, CEO of the Indian Film &Television Producers Guild. India has treaties on film co-production signed with several countries, but few are functional. Makkar believes Russian can become a prospective market too. Ashwini Chaudhary, General Secretary of Indian Film & Television Directors' Association said Russian and Indian film makers need more discussions on possible opportunities, including technical issues.
With 90 million people having access to film theatres, Russia appears a prospective market for Indian films considering foreign movies dominate the Russian market. Domestic films have around 17.5 per cent market share. India presents the opposite scenario, said Makkar. Foreign films are around 10-15 per cent of the box office while the market is dominated by Indian films, made in 30 vernacular languages.
Co-production opportunities
'Viy', a 2014 movie by Oleg Stepchenko starring Jason Flemyng, could become the first co-production between Russia in India in modern times. "We have been discussing co-production with Indian partners for some time," Stepchenko, who is in Mumbai for Film days, told RIR. The second part of 'Viy', a fantasy-horror film based on an 1835 Nikolai Gogol short story, is being filmed in China. The third part will be shot in India.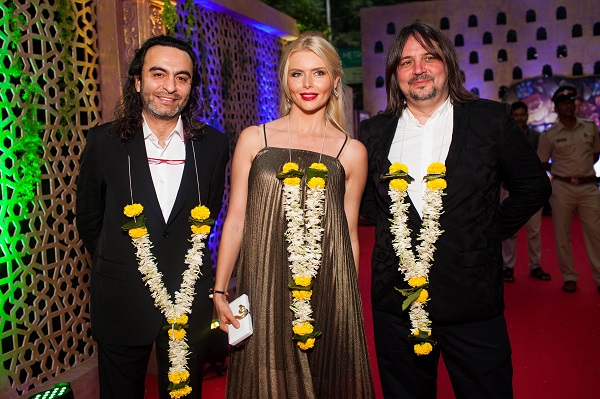 Source: Arina Mostovshikova
"The movie was planned as a franchise. The hero travels the world, facing various cultures," Stepchenko said. Investments for the third part of the movie will be equally shared with Indian and possibly Chinese producers.
Russian director and producer Dzhanik Fayziev believes co-productions can happen since infrastructure, technologies and experience, and good actors and directors exist in both countries The challenges lie in creative areas.
"Managing cultural differences and stereotypes is the biggest challenge when we talk about co-production," Fayziev told RIR. He was part of the filming of 'Ali Baba aur 40 chor', a 1980 India-Soviet film starring Dharmendra, Hema Malini, Zeenat Aman and Rolan Bykov, while still a student.
Neeraj Goswami, Associate Vice President at Viacom 18 Motion Pictures, a large production, syndication, marketing and distribution company, said they would be interested to explore possibilities for distributing Russian modern movies in India and also to produce remakes of some of them.
A young Russian actress, Sayora Safari, is in talks with Shailesh Verma to star in his upcoming movie. "I would love to act in Indian movies as I grew up watching Bollywood," said Safari, who was born in Tajikistan and now lives and works in Moscow.
All rights reserved by Rossiyskaya Gazeta.