Moscow's Indian Film Festival to be annual feature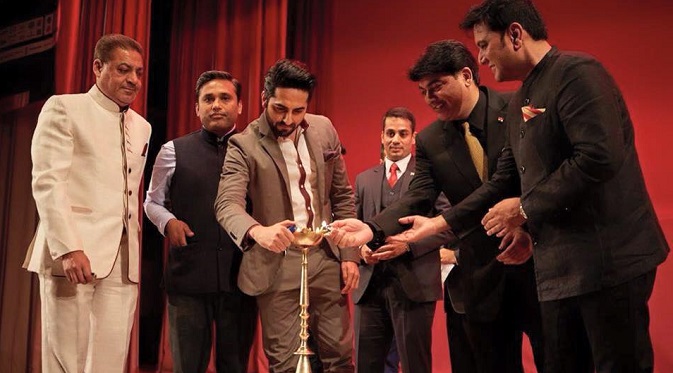 The first Indian Film Festival was held in Moscow in 2014, and the second, on September 3 to 6, this year.
Press Photo
The Indian Film Festival in Moscow is now slated to be held every year. Producer Sarfaraz Alam, who organized the festivals, Alchemie Overseas and IFF Russia, said this is an interview with TASS.
The Indian Film Festival in Moscow will now be held every year, TASS learned in the course of an interview with producer Sarfaraz Alam, owner of movie companies that organized the festivals, Alchemie Overseas and IFF Russia.
To Russia with Love
"We have already set the date of the next festival. It will be held in mid-August 2016," Alam said. "We have decided to make this an annual event."
Among well-known Bollywood figures who will attend the 2016 edition of the Festival are actors John Abraham (Dostana and DesiBoyz) and Manoj Bajpai (Zubeida, Gangs of Wasseypur and Veer-Zaara), and director Imtiaz Ali (Rock Star, Tamasha), who will also curate the festival, Alam said.
"John Abraham will be releasing two new films by next summer. This is a good reason for the actor to make his first trip to Russia," said Alam. "Imtiaz Ali has also confirmed his participation. This director has already visited Russia, and loves this country."
Alam also told reporters that he is currently "negotiating to hold the same festival in the cities of Ufa and Kazan as well, or to create a program of Indian films to be shown in the cinemas in those cities."
"It is surprising that all Indian film-makers with whom I have talked, want to come to Russia. They are interested, and they almost immediately agreed to come for the premieres of their films," he commented.
Bollywood returns
Alam also said that, before next summer, "three big premieres of Bollywood films" would come to Russia, which will be presented in Moscow by Indian celebrities – actors and directors.
"At the moment, we are close to finalizing an agreement on the dates that Russian cinemas will show the films 'Spectacle' (Tamasha) by Imtiaz Ali; 'The Big Hearted' (Dilwale) by Rohit Shetty; and 'Bajirao Mastani' by Sanjay Leela Bhansali," he said. These movies have already been, or will be released in India before the end of this year, and are expected to become some of the main premieres of the season."
Alam said he was planning to have films shown in over 100 cinemas in Moscow and other regions of Russia. "A brand new region for us, to which we will definitively pay more attention to in the future, will be the North Caucasus," he said. "As for Moscow, 30 cinemas have already confirmed they will participate."
The movies will start being released from mid-February 2016, one after another, with gaps between the premieres of about 15 days to a month.
The last time there was a wide release of an Indian film in Russia was in 2010. The movie was 'My Name Is Khan' by Karan Johar, with Shah Rukh Khan and Kajol in the lead roles. This duo comes together again for the film 'The Big Hearted' (Dilwale).
"In addition, we hope that the film 'Spectacle' (Tamasha) will be presented in Russia by its main actor Ranbir Kapoor, the grandson of Raj Kapoor, a very popular Indian actor during the Soviet era. He also has never visited Russia before."
CIS and Baltic countries on the horizon
After Russia, the producer said, they were looking to release the movies in neighbouring countries, the CIS and Baltic States. "We have acquired exclusive rights to distribute the films in all 11 CIS countries plus Lithuania, Latvia and Estonia," he said, adding that negotiations were being held with governments of all those countries. Dates for screening the films would be determined after the negotiations.
Alam also expressed confidence that "Bollywood movies will find their audiences in Russia". The motion picture 'Spectacle' (Tamasha) has already been shown to distributors in Russia and other countries. "The interest exists," he said.
The first Indian Film Festival was held in Moscow in 2014, and the second, on September 3 to 6, this year. The audiences had an opportunity to see six films, including Haider, an adaptation of William Shakespeare's tragedy Hamlet, and the tragicomedy Piku, with Irrfan Khan (starred in Life of Pi), Deepika Padukone (starred in 'Om Shanti Om', Chennai Express) and Amitabh Bachchan (starred in The Great Gatsby) in the main roles.
First published by TASS.
All rights reserved by Rossiyskaya Gazeta.