RCSC lauds Gagarin's pioneering flight and achievements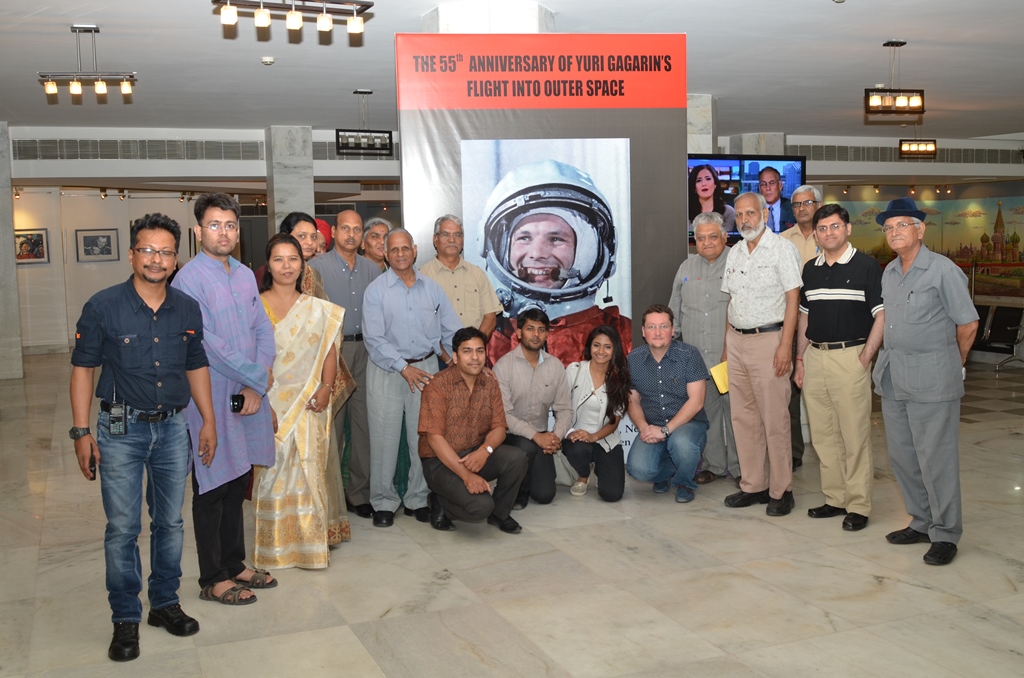 A function was held on April 12 in New Delhi.
RCSC
The Russian Centre of Science and Culture commemorated the 55th anniversary of Yuri Gagarin's epochal space flight of April 12, 1961 with a special function.
New Delhi's Russian Centre of Science and Culture (RCSC) organised a function on Tuesday at which speakers praised the pioneering space flight of Yuri Gagarin as a landmark achievement in human and space science, beneficial to mankind. The function commemorated the 55th anniversary of the first manned space flight by the Soviet cosmonaut on the spaceship "Vostok" on April 12, 1961.
Among the speakers were N. Ratnasree, Director, Nehru Planetarium, Biman Basu, retired scientist, Council for Scientific and Industrial Research, and Sandeep Baruah, Scientist "E", Vigyan Prasar, Department of Science & Technology. A gathering comprising science enthusiasts, students and social activists, attended the function.
N. Ratnasree. Source: RCSC
Hailing Gagarin's space travel, Ratnasree said that the epoch-making mission took place at a time when no one could dream of such an adventurous deed, which emerged as a trail blazer in the scientific world. She lauded the unique spirit, dedication and courage of Gagarin, whose scientific pursuit was a source of inspiration for future space travellers. She dwelt upon the systematic development of space science in Russia right from systematic remote-sensing to rocket and satellite launchings, prolonged space travels, international space stations, and others. Ratnasree underlined the commendable Russian assistance rendered in India's space research and activities.
Narrating scientific details, specific features and implications of the special phenomenon of zero gravity, Basu underscored the consistent efforts, research and training undertaken by Russian scientists to make future space flights smooth and feasible.
Source: RCSC
Describing the wider possibilities and vast potential of scanning the world utilising the service of amateur radio, Baruah pinpointed the access and exposure that a common man could achieve in scientific observation by establishing contact with cosmonauts and astronauts.
Welcoming the audience, Alexander Zhmyrev, Consultant, Science & Technology, RCSC, gave a presentation on the biography and professional life of Yuri Gagarin.
A Photo Exhibition on "The History of Space Exploration: the Future of Russian-Indian Cooperation", a video presentation and screening of documentaries on "Gagarin: Untold Story of First Man in Space", a lecture on "Russian Language—the First Language of Communication in Space", and a Painting Exhibition of students of RCSC Art School, on "The Way to the Stars" completed the special features of the commemorative function.
All rights reserved by Rossiyskaya Gazeta.