Mumbai to host Russian film festival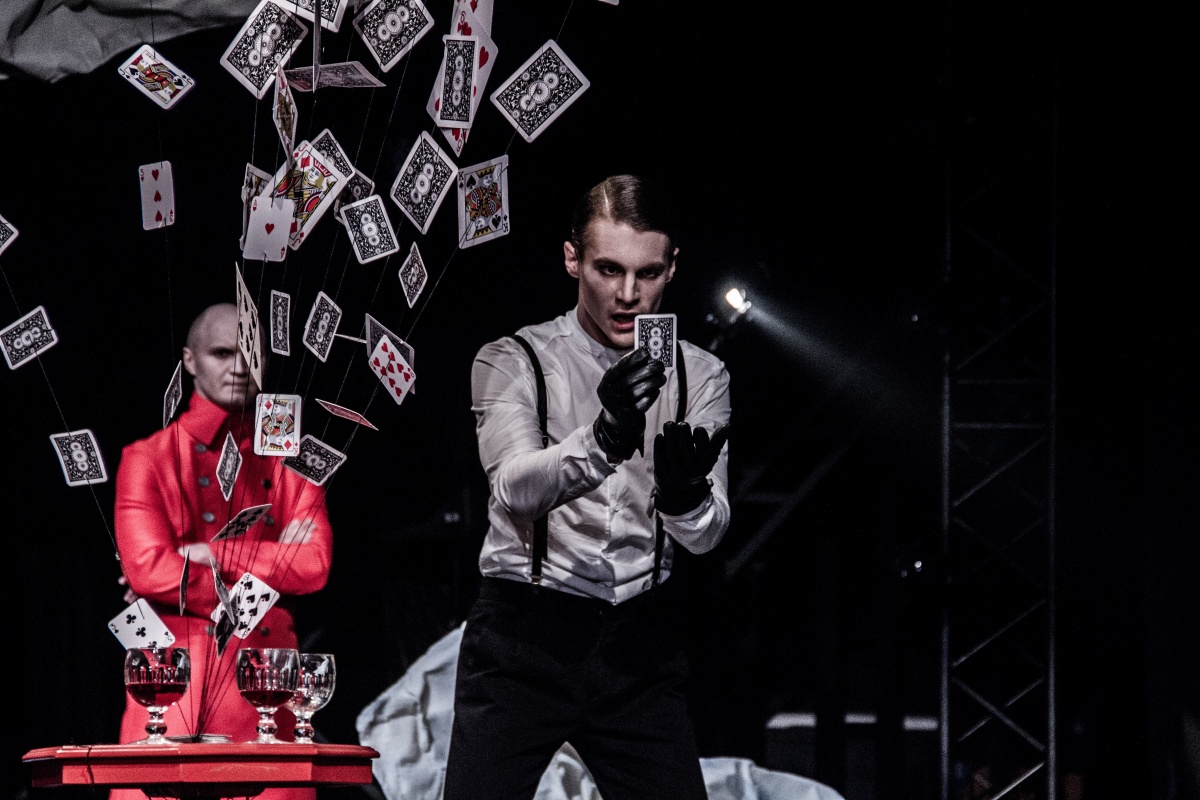 Pavel Lungin's 'The Queen of Spades'.
kinopoisk.ru
About 10 Russian films to be presented for India's audiences.
Russian Cinema Days, scheduled for November 15 to 18 in Mumbai, will feature a unique variety of contemporary Russian movies consisting of various artistic styles and genres, the film forum's producer Maria Lemesheva told TASS on Friday.
"'The Best Day', a Russian film directed by Zhora Kryzhovnikov will be shown on opening night. Pavel Lungin's 'The Queen of Spades' will be screened on November 16, a day earlier than its official release in Russia. Most films - about 10 of them - which are going to be presented here this time, will be new for India's audiences," Lemesheva said.
The festival's program includes several new motion pictures such as "Molot" (Hammer) directed by Nurbek Egen; "Good Boy" by Oksana Karas; "The Icebreaker" by Nikolai Khomeriki and "Friday" by Yevgeniya Shelyakina.
The Icebreaker. Source: youtube.com
Mumbai's early 20th century Royal Opera House was chosen as the event's venue this time. The first Russian film festival, which took place in Mumbai in 2015, was extremely popular, as all tickets were sold out.
"Mumbai (formerly Bombay) is more than just an Indian economic hub. It is also the capital of India's film industry where world famous actors like Raj Kapoor, Mehboob Khan; Guru Dutt and other stars from Bollywood's "golden age" used to work. Today, the Bombay film studios remain India's international cinema brand. Therefore, it is important for us to understand what a sophisticated Mumbai viewer thinks about contemporary Russian movies," Lemesheva concluded.
Russian filmmakers will have a chance to meet Russian cinema fans during news conferences and roundtable meetings to be held on the festival's sidelines. The event's organizers include the Russian Culture Ministry, the Union of Russian Filmmakers; the Cinemarus production company and the Russian Union of Right-holders.
Russian cinema was making a comeback to India. A Russian film called "The Crew" (2016) will be released in India soon under an agreement with Indian partners.
Queen of Spades. Source: Youtube
Film Director Beslan Terekbayev said that his film "The Best Friends" would be released in 2017. "The film's plot is about friendship between Russian, Chechen and Indian boys who find themselves in Russia where they encounter and get entangled in various adventures. Casting has already been made. For the moment, the Russian side is looking for co-partners among Indian movie makers," Terekbayev said.
Several joint Soviet-Indian films were made during the Soviet era such as: "A Journey Beyond the Three Sea" (1957); "Black Mountain" (1971); "Rikki-Tikki-Tavi" (1975); "Sunrise Over The Ganges" (1985); "Ali Baba And The Forty Thieves" (1979); "A Legend of Love" (1984); "Black Prince Ajouba" (1989) and "By The Law Of The Jungle" (1991).
First published by TASS.
All the screenings after the opening will be held at the Cinepolis Cinema in Andheri (West). Entry is free. For the schedule, see
here
.
All rights reserved by Rossiyskaya Gazeta.