Blockbuster film 'Flight Crew' on Indian screens in December?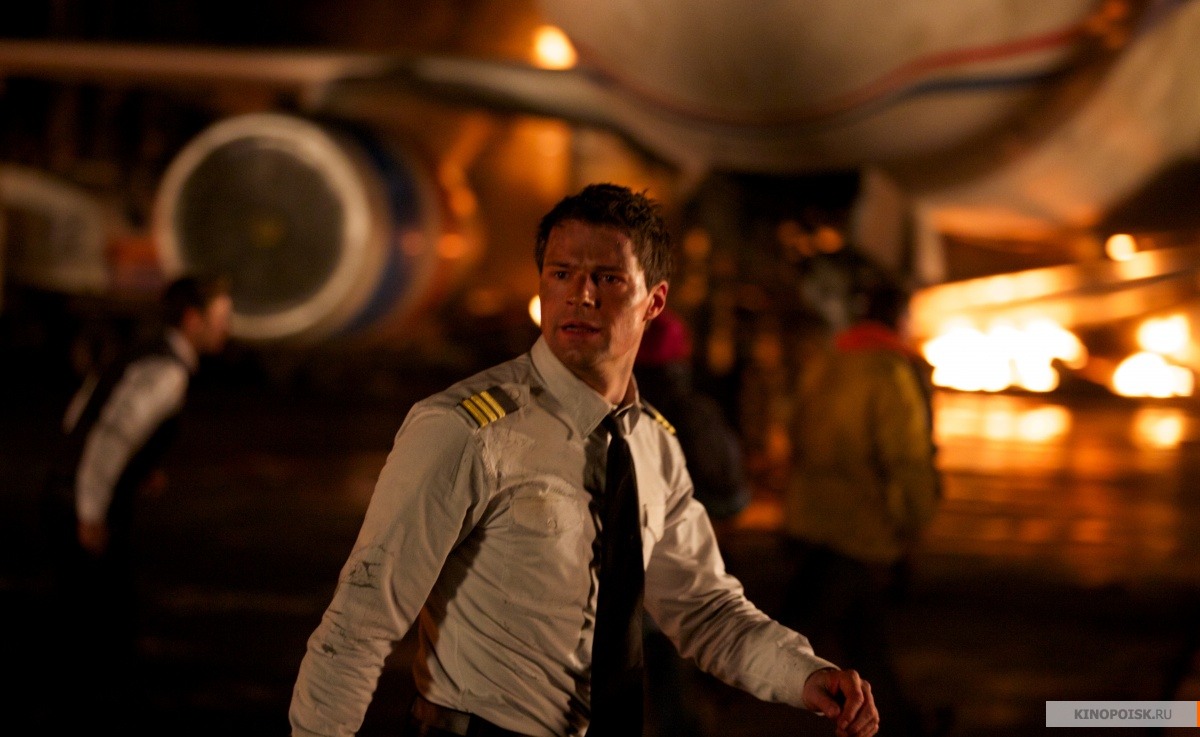 Danila Kozlovsky in Flight Crew (2016).
kinopoisk.ru
'Flight Crew,' the blockbuster Russian movie, has been purchased by Indian distributors and could possibly be seen on Indian screens as early as December.
Katerina Shpitsa, an actress playing a lead role in the Russian blockbuster movie, 'Flight Crew,' told TASS that the movie, purchased by Indian distributors, could hit the screens of cinemas in India in December.
"In December, 'Flight Crew' could start being shown in Indian cinemas. And I am hoping that this film will interest the Indian audiences," said Shpitsa, who arrived in India as a guest for the 'Days of Russian Cinema' Festival, being held in Mumbai.
'Flight Crew', a disaster movie directed by Nikolay Lebedev, was released in Russia in 2016, and became a box office hit.
Source: YouTube
The crew of a Russian airliner receives a distress signal from a volcanic island and attempts a rescue mission, with disastrous results.
The film, said its makers, is not a remake of the eponymous Soviet film of 1978, although it also deals with the theme of a plane crash, said Shpitsa.
The actress said she is not familiar with modern Indian cinema, but knows many movies from the 'golden era' of Bollywood; between 1950 and 1970, when in the USSR and Russia appeared such films as 'Sita and Gita' and the 'Disco Dancer'.
Russian films are beginning to enter the Indian market, and the 'Flight Crew' will be one of the first Russian brands that will be shown to Indian audiences, after a long break since the early 1990s.
"Of course, Indian cinema is different from the Russian film. But the story told in this film, has no particular Russian specifics. That is why, I believe, this film has attracted interest in many countries, including the audiences in India," added Shpitsa.
The 'Days of Russian Cinema', organized by the Russian Ministry of Culture, Russian Union of Cinematographers, the production company Sinemarus and National Right-Holders Support Fund, with the support of the Russian Centre of Science and Culture and the Russian Consulate in Mumbai, will include the screening of the films: The 'Queen of Spades' by Pavel Lungin, 'The Hammer,' by director Nurbek Egen, 'Good Boy,' Oksana Karas, 'Friday,' by Yevgeny Shelyakin, among others. The festival opened on Tuesday with the film 'The Best Day' by Zhora Kryzhovnikov. The festival ends November 18.
First published in Russian by TASS.
All rights reserved by Rossiyskaya Gazeta.