Russia's project at the Venice Biennale of art will explore life and death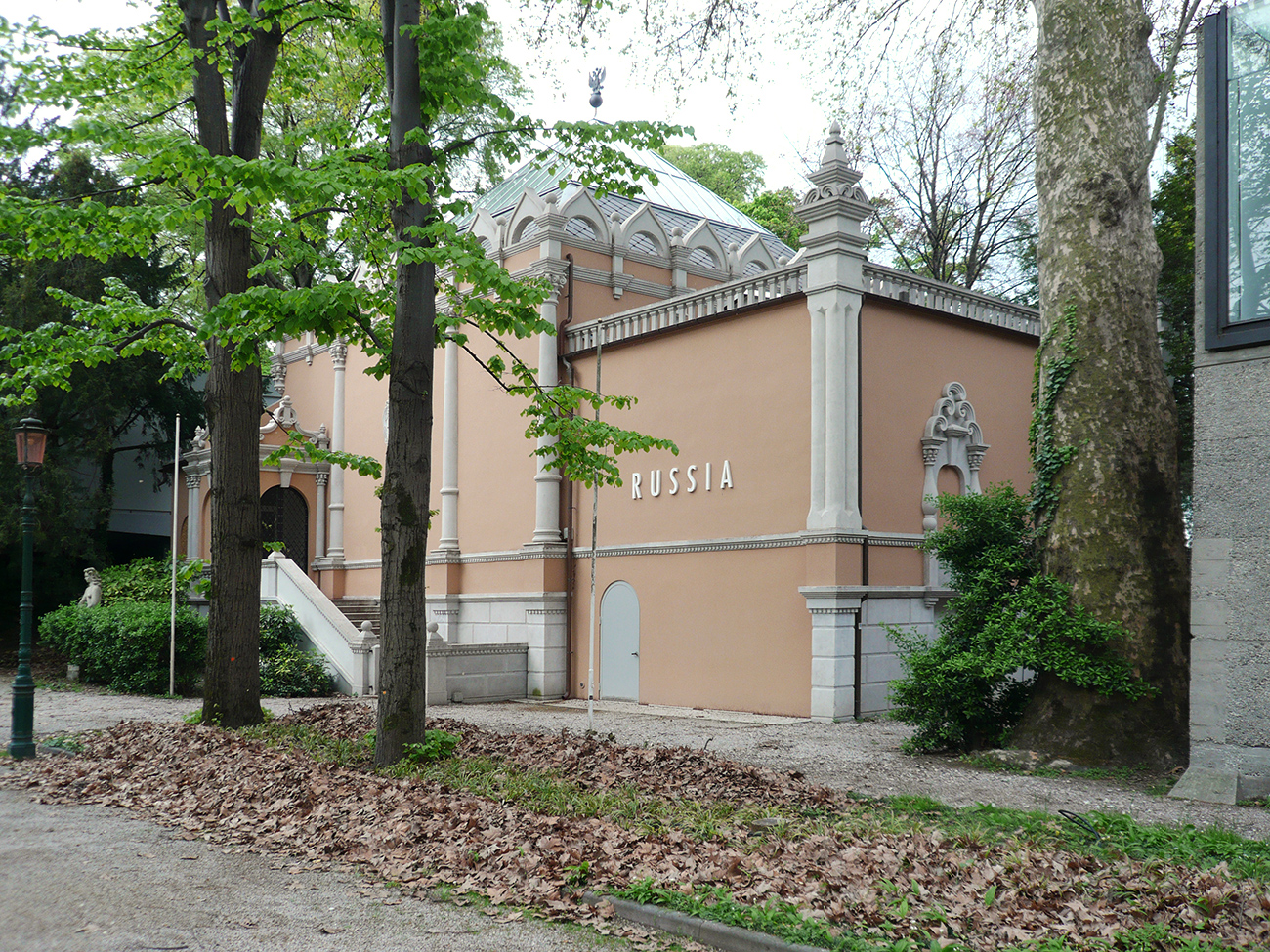 The Russian project for the Venice Biennale of contemporary art is titled Theatrum Orbis. Photo: Russian Pavilion at Venice Biennale
Press Photo
The exhibition will cost almost $800,000 and feature several installations.
The Russian project for the Venice Biennale of contemporary art is titled Theatrum Orbis, which alludes to the famous atlas published in 1570 in Antwerp by Abraham Ortelius. It showed the world during the era of great geographical discoveries.
Semen Mikhailovsky, the Commissar of the Russian Pavilion at the Venice Biennale, spoke about the project at a press conference in Moscow on Jan. 27. Three artists will each create installations on the pavilion's two floors: Grisha Bruskin; Sasha Pirogova; and the Recycle Group (Andrei Blokhin and Georgy Kuznetsov).
The installations created by Bruskin, whose art can be seen at MOMA in New York and the Centre Pompidou in Paris, is called, "A Change of Decorations." It is a "metaphor of the new world order," as the artist calls it, displaying blurred borders, migration and relations in society.
The Recycle Group, which participated in a 2015 Venice Biennale parallel program with a separate exhibition, will make the installation, "Blocked Content."
The young video artist, Sasha Pirogova, who in 2014 received the Innovation Prize for achievements in the field of contemporary art, will present her new video, "Inner Physics." She said the project, "allows for the possibility to overcome death."
All three projects will be interrelated not only through their theater-oriented theme and the pavilion's space, but also thanks to an audio installation, whose music is being written by composer Dmitri Kurlyandsky," said Mikhailovsky.
Mikhailovsky said the budget for the pavilion is between $750,000 and $800,000, out of which $115,000 was provided by the Russian Culture Ministry.
If using any of Russia Beyond's content, partly or in full, always provide an active hyperlink to the original material.