Russia to propose Pskov and Sviyazhsk as UNESCO World Heritage sites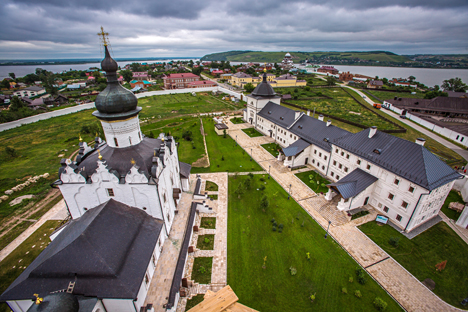 Sviyazhsk, an island in the Republic of Tatarstan.
Egor Aleev/TASS
Initiative will be discussed at meeting of organization's committee in 2017.
Russia wants to propose the architectural monuments of Pskov (400 miles northwest of Moscow) and Sviyazhsk (an island in the Republic of Tatarstan, which is part of the Russian Federation) for inclusion in the UNESCO World Heritage List.
This question will be up for discussion at a meeting of the organization's committee in 2017, announced Vladimir Tsvetnov, director of the Culture Ministry's department of cultural preservation, at the St. Petersburg International Cultural Forum on Dec. 14.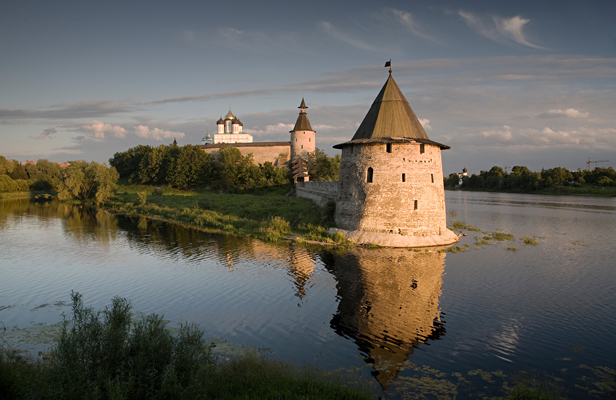 Pskov. Source: Lori / Legion Media
As Director-General of UNESCO Irina Bokova told RBTH, "the purpose of the organization is to put as many sites as possible on the heritage protection lists, but everything depends on governments – what sites they offer for inclusion."
"Russia has a great potential in the number of historical monuments and other sites," said Bokova.
"I would invite Russia to join the Convention for the Safeguarding of Intangible Cultural Heritage [adopted in 2003 – RBTH], because I believe that your country is rich in tradition and cultural diversity. I spoke about this to Culture Minister Vladimir Medinsky at the meeting, he took it with interest."
Bokova also mentioned a conversation with Medinsky relating to the reconstruction and the dismantling of the Kremlin's 14th (administrative) building.
"The documents for the reconstruction of the sites in the Kremlin have just been submitted by Russia to UNESCO – our experts will study them and provide a conclusion. The main thing is that there is a dialogue, that the decision is not taken without our knowledge. "
The UNESCO World Heritage List currently includes more than 20 sites in Russia. Six of them have been recognized as masterpieces of human genius, and 10 sites have been included on natural criteria. Four of them are considered "natural phenomena of exceptional beauty and aesthetic importance."
The Historic Center of St. Petersburg and Related Groups of Monuments and the architectural ensemble of the Kremlin and Red Square in Moscow, as well as Kizhi Pogost (a group of wooden religious structures on an island in Lake Onega in northern Russia) were the first Russian architectural sites to be taken under the protection by the UN special committee.
All rights reserved by Rossiyskaya Gazeta.