Churchill's wife's aid work in USSR commemorated with memorial plaque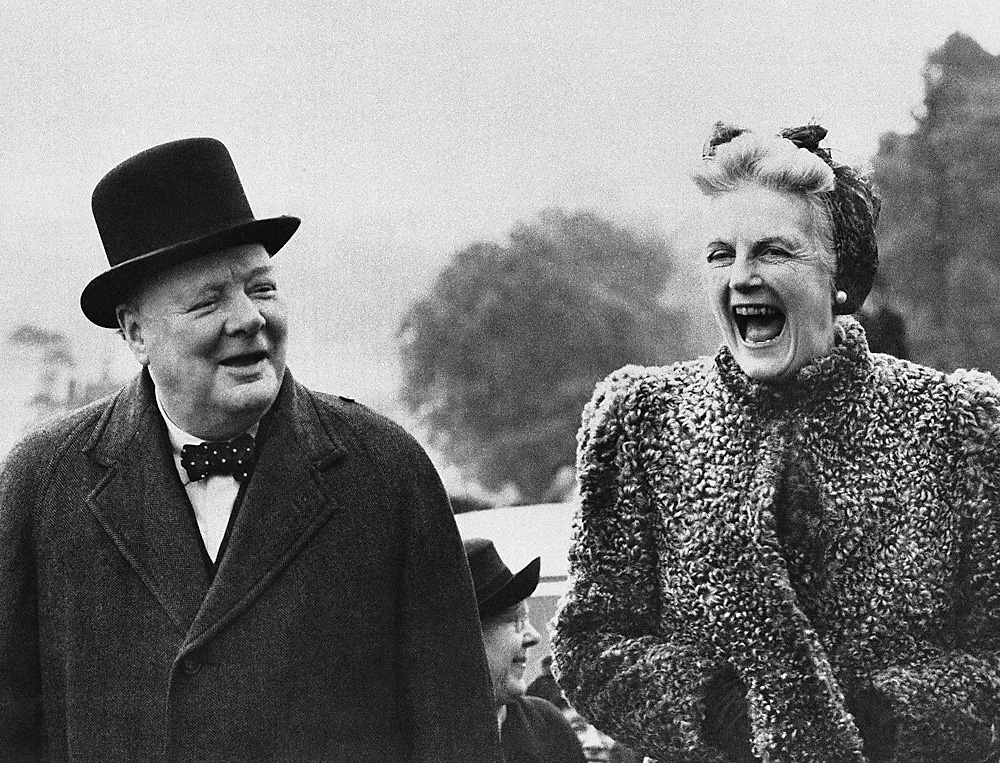 Mrs. Clementine Churchill laughs heartily as British Prime Minister Winston Churchill talks at Chigwell, England, during his election campaign, May 27, 1945.
AP
A special ceremony was held in Rostov-on-Don on April 22 to commemorate the aid work done on behalf of the city during WWII by Baroness Clementine Ogilvy Spencer-Churchill.
The authorities in Rostov-on-Don (650 miles south of Moscow) have unveiled a memorial plaque in memory of the visit in 1945 of Baroness Clementine Ogilvy Spencer-Churchill, the wife of UK Prime Minister Winston Churchill.
During World War II, Ogilvy Spencer-Churchill was chairwoman of the Red Cross Aid to Russia Fund, which operated from 1941 to 1946.
The Fund greatly assisted the USSR with medical supplies, food and equipment for hospitals. In Rostov-on-Don the Fund equipped two military hospitals for 1,500 people, the cost of medical equipment and instruments amounted to more than 400,000 pounds.
In the spring of 1945, at the invitation of the Soviet Red Cross, Clementine Spencer-Churchill visited Leningrad, Stalingrad, Rostov-on-Don, Odessa, Kislovodsk, Pyatigorsk and other cities. For her work she was awarded the Order of the Red Banner of Labor by the Soviet government. After that she wrote a book titled My Visit to Russia.
"She [Mrs. Churchill] wrote that the visit to Rostov-on-Don was very important, because there thanks to the assistance of the Red Cross Aid to Russia Fund two large hospitals were fully equipped," said British Consul-General Keith Allan, who attended the ceremony.
"The inauguration of this plaque today is a striking example of how we remember and appreciate the common pages of our history and the assistance of our people and the losses we suffered in the Second World War, and this is particularly significant on the eve of the 71st anniversary of the victory in World War II," said Allan.
Speaking at the opening ceremony, Mikhail Myagkov, scientific director of the Russian military historical society, said Clementine was "a vivid example of how one should act in a complicated international situation, when there is a common enemy, but at the same time there are common challenges, common goals."
This is an abridged version of the article first published in Russian by RIA Novosti.
All rights reserved by Rossiyskaya Gazeta.