The first Miss Russia contest was held in 1929, in collaboration with Maurice de Waleffe, the founder of the Miss France in 1920 and the Miss Europe pageant in 1928. Ladies between the ages of 16 and 25 who had a Russian emigrant passport were eligible to participate.
Contestants paraded in front of a jury in casual dresses and then conversed with the jury separately without preparation. The ladies were evaluated according to three criteria: the beauty of their face, the beauty of their figure, and overall impression. It was also important that the beauty queen be a paragon of morality and virtue, and not just a pretty face.
The young contestants were accompanied by elder family members or their husbands, and the jury consisted of well-known cultural figures of the time, such as writer Alexander Kuprin, artist Konstantin Korovin, opera singer Fyodor Shalyapin and theater director Vladimir Nemirovich-Danchenko. By the start of World War II, a total of 11 Miss Russia pageants had been held.
1929, Irina Levitskaya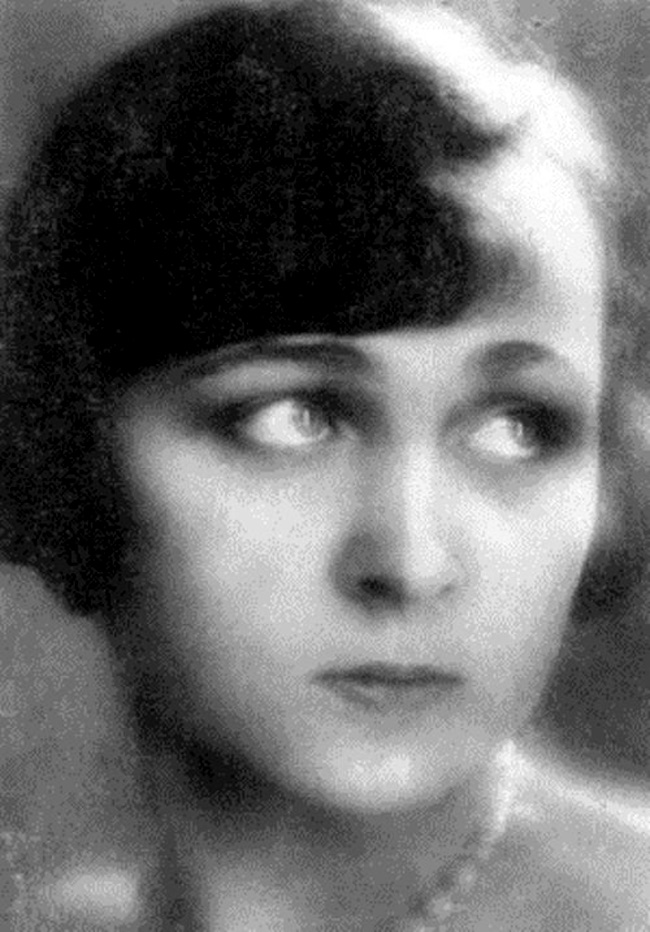 Irina Levitskaya. / Archive photo
The first Miss Russia contest was marked by scandal when it was discovered that the 18-year-old winner, Valentina Osterman, held a German and not a Russian passport. She was disqualified, and the first title of Miss Russia went to 16-year-old Irina Levitskaya. The subsequent lives of both young women went in different directions: in 1929, Osterman landed a role in Marcel L'Herbier's Nuits de princes (Nights of Princes), while Levitskaya began painting.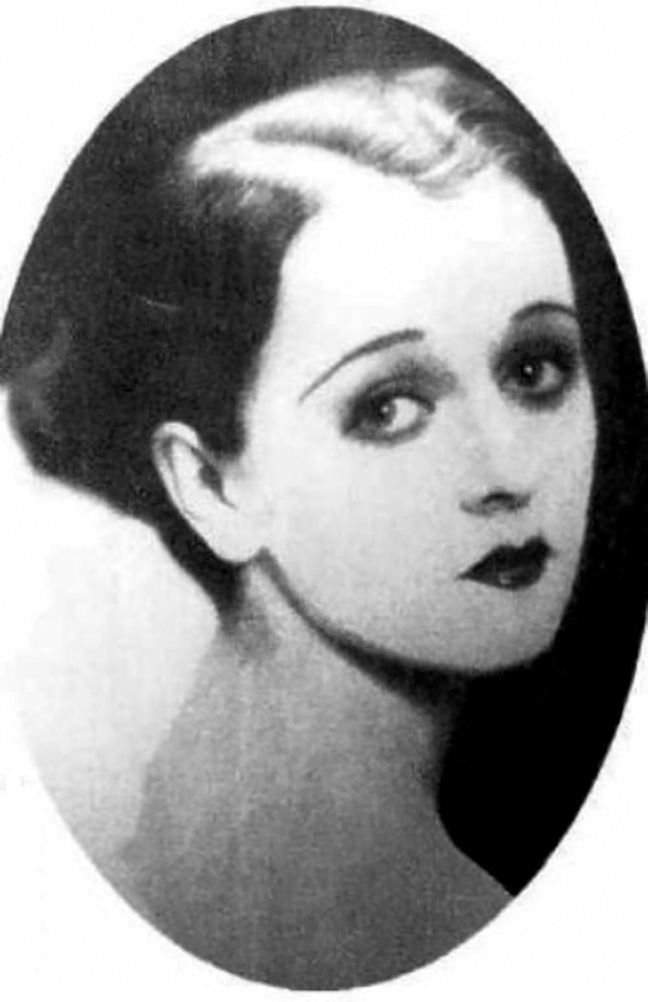 Valentina Osterman. / Archive photo
1930, Irina Ventsel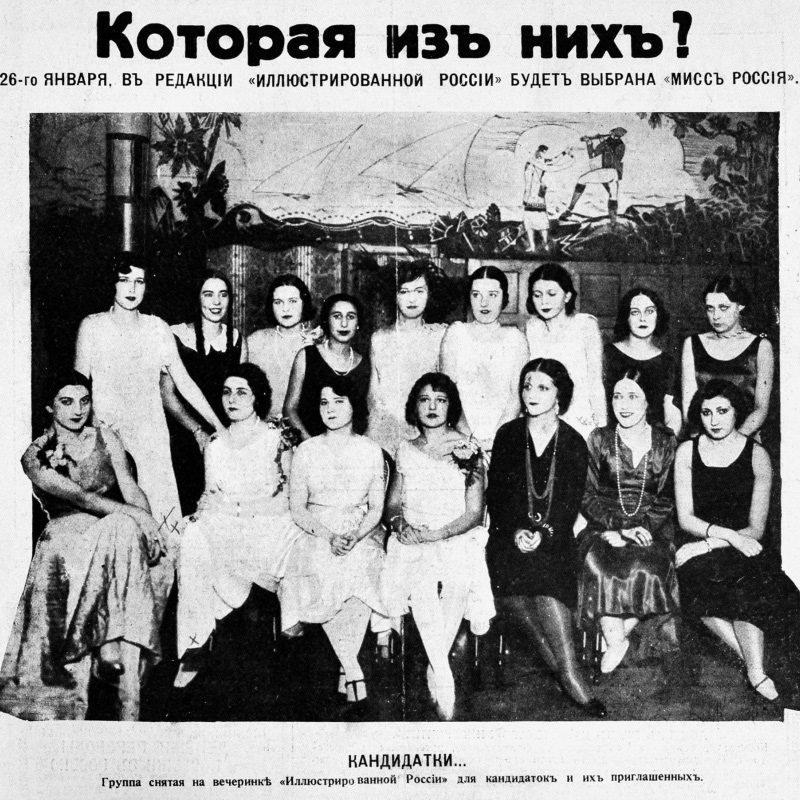 Miss Russia 1930 contestants. / Archive photo
In 1930, the winner was 18-year-old Irina Ventsel, a native of Yessentuki who lived in Paris with her mother and sister, and studied drawing. After her triumph, she lived a quiet family life and nothing more is known about her fate.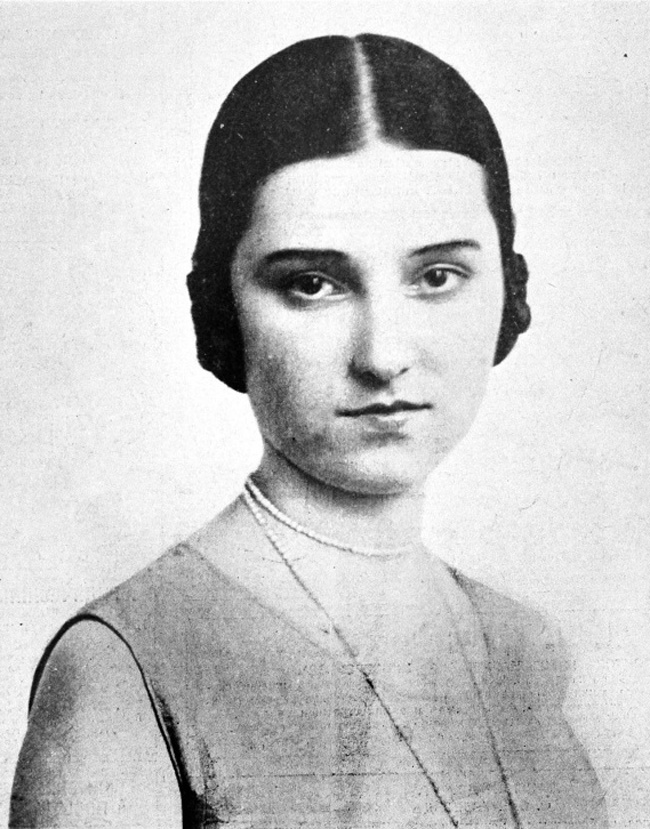 Irina Ventsel. / Archive photo
1931, Marina Shalyapina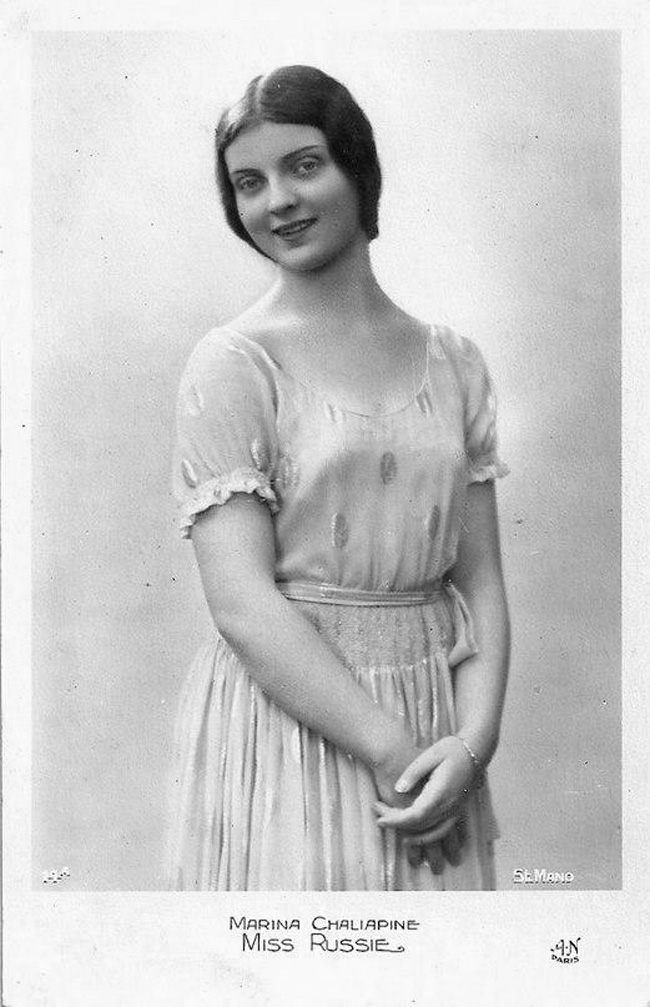 Marina Shalyapina. / Archive photo
In 1931, Marina Shalyapina, the middle daughter of opera singer Fyodor Shalyapin, was crowned Miss Russia. Later in the 1930s, she worked many years in the Italian film industry and eventually married Luigi Freddi, the founder of Italy's main film studio, Cinecittà.
1932, Nina Pol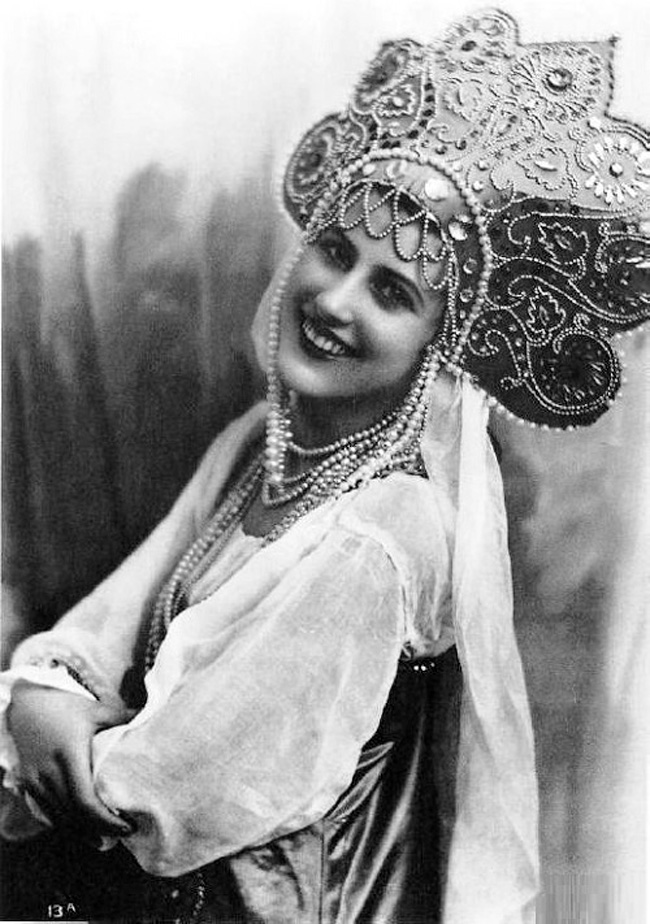 Nina Pol. / Archive photo
All contest participants were very modest, and nothing is known about the 1932 winner, except that she was 19 years old at the time of the pageant. Nina Pol, Miss Russia 1932.
1933, Tatyana Maslova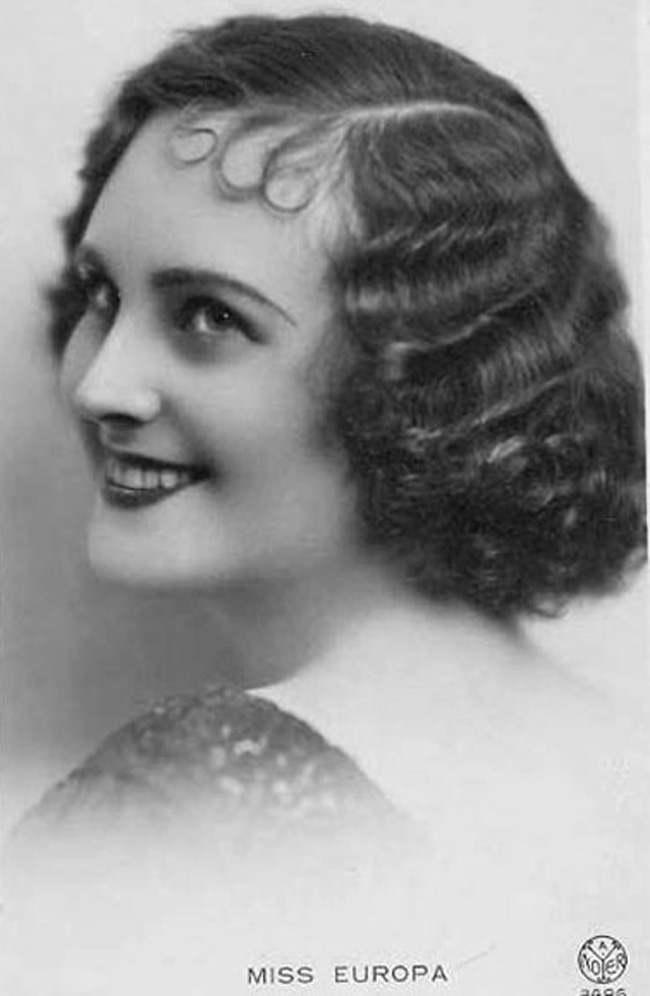 Tatyana Maslova./ Archive photo
Miss Russia 1933 unexpectedly found herself in the contest when a journalist from Vilnius, where she also lived, sent in her photo, writing: "Tatyana Alexandrovna, daughter of a Black Sea Fleet officer who was shot during the Civil War in the south of Russia. Age: 19; height: 168; is fluent in five languages and represents the image of the classical Russian beauty."
A month after her victory at the Miss Russia contest Tatyana Maslova was chosen as the most beautiful woman in Europe at the Miss Europe pageant in Spain.
1934, Ekaterina Antonova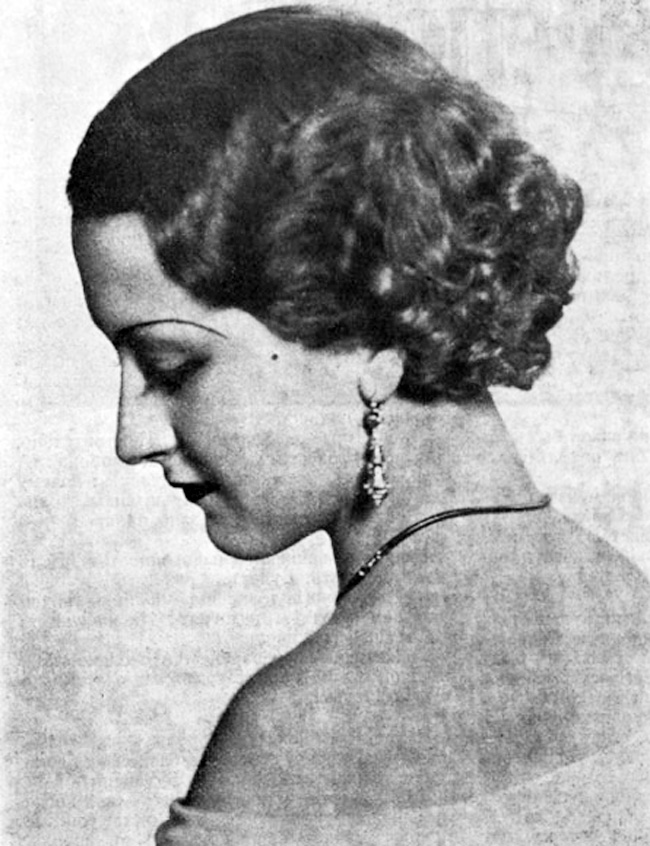 Ekaterina Antonova. / Archive photo
In 1934, the title went to Ekaterina Antonova, who studied sewing and dressmaking in Paris. Thanks to the competition, she had the chance to change her life and began appearing in films.
1935, Marianna Gorbatovskaya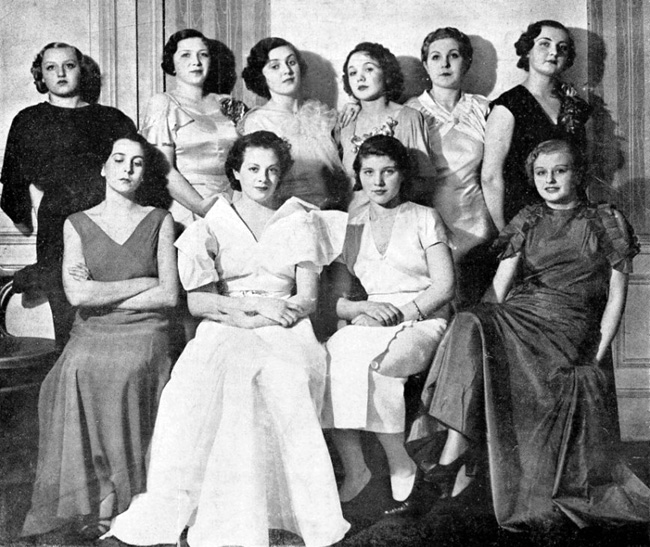 Marianna Gorbatovskaya. / Archive photo
The Miss Russia 1935 winner is a mystery, and we still don't know what she looked like. The 18-year-old Marianna Gorbatovskaya, daughter of a lingerie shop owner in Paris, is one of the ladies in this photo. Who do you think she is? (write your answer in the comments section)
1936, Ariadna Gedeonova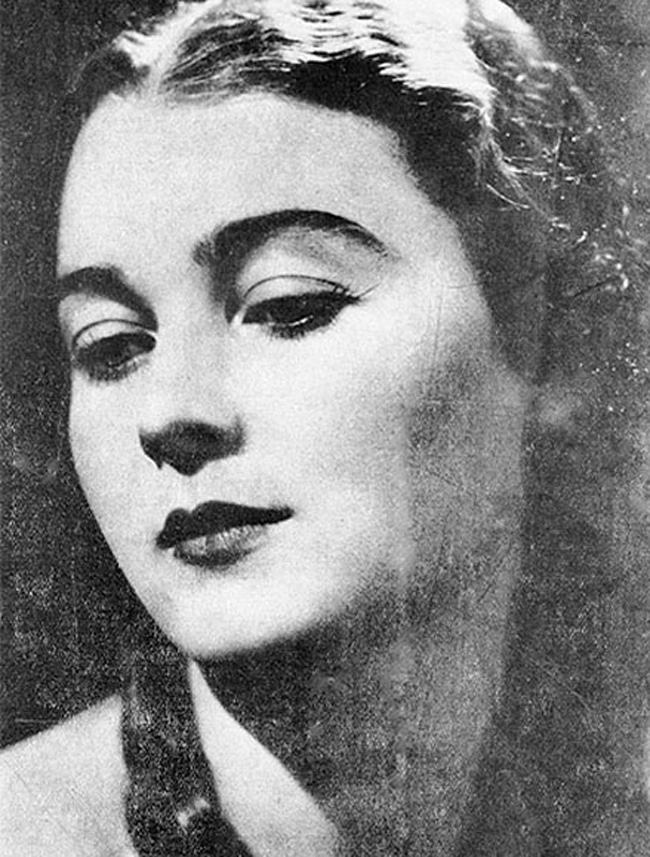 Ariadna Gedeonova. / Archive photo
Ariadna Gedeonova was brought up in a French monastery in Egypt, and then lived in Cairo. A year after her beauty contest victory she married Pierre Pate, who inherited a French film studio. Their marriage was very short, to put it mildly. In fact, the groom left his beautiful bride during the wedding banquet, giving the French tabloids much to talk about. When Pate was found, he divorced his wife and paid her alimony - 1,500 Francs a month. After World War II, Ariadna Gedeonova worked for the leading French magazine, Paris Match, and the newspaper, Le Figaro.
1937, Irina Ilyina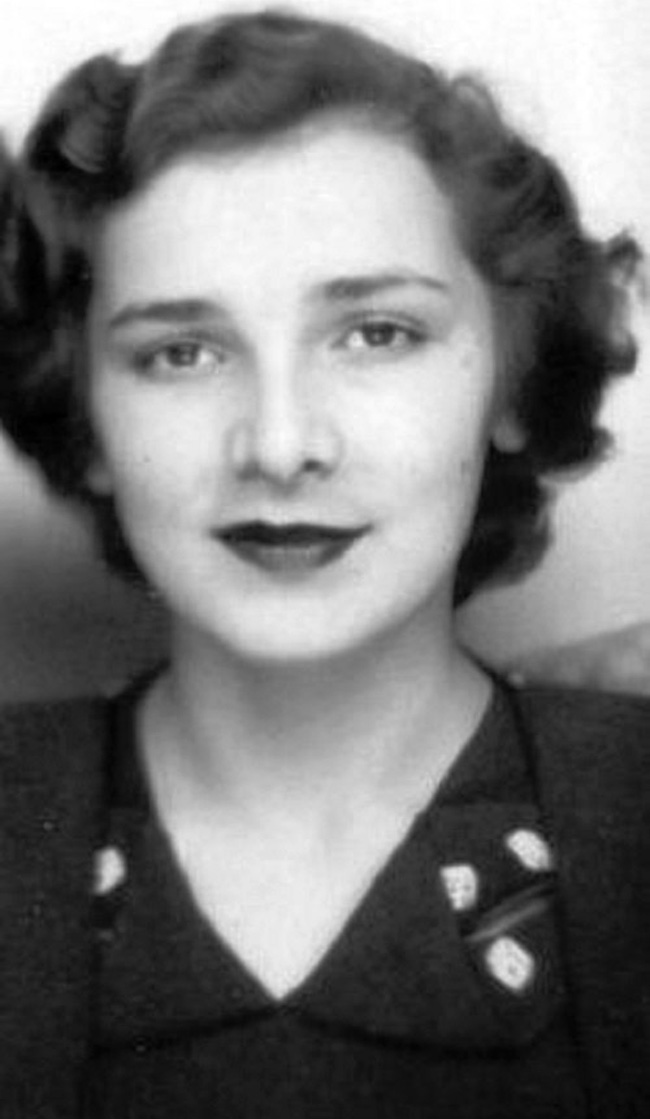 Irina Ilyina. / Archive photo
In 1937, the title went to 20-year-old Irina Ilyina, daughter of a Russian navy officer and a native of Odessa. By this time, she was already working as a model in Paris.
1938, Evgeniya Dashkevich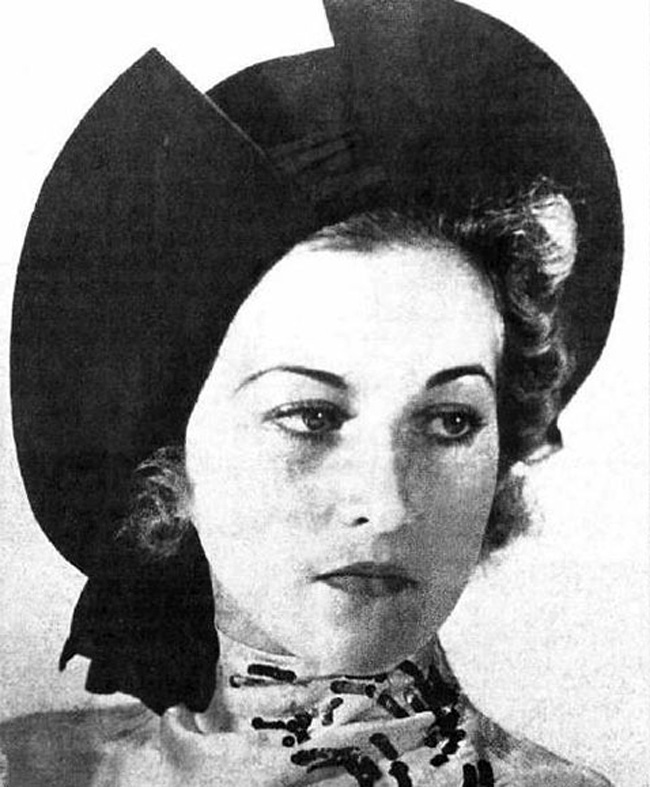 Evgeniya Dashkevich. / Archive photo
The oldest ever winner of the Miss Russia contest was 24-year-old Evgeniya Dashkevich, a model and film actress.
1939, Irina Borodulina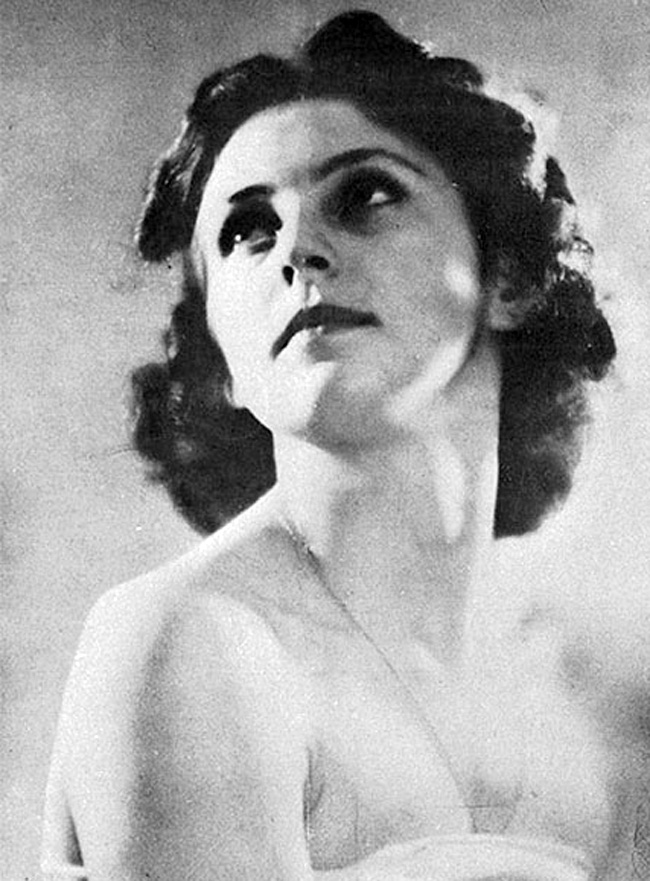 Irina Borodulina. / Archive photo
The last Miss Russia contest in Paris was held in 1939, and the winner was Irina Borodulina. World War II began in September that year, bringing an end to Illustrated Magazine and its beauty contest.
If using any of Russia Beyond's content, partly or in full, always provide an active hyperlink to the original material.