On this day: The epic World War II Battle of Kursk began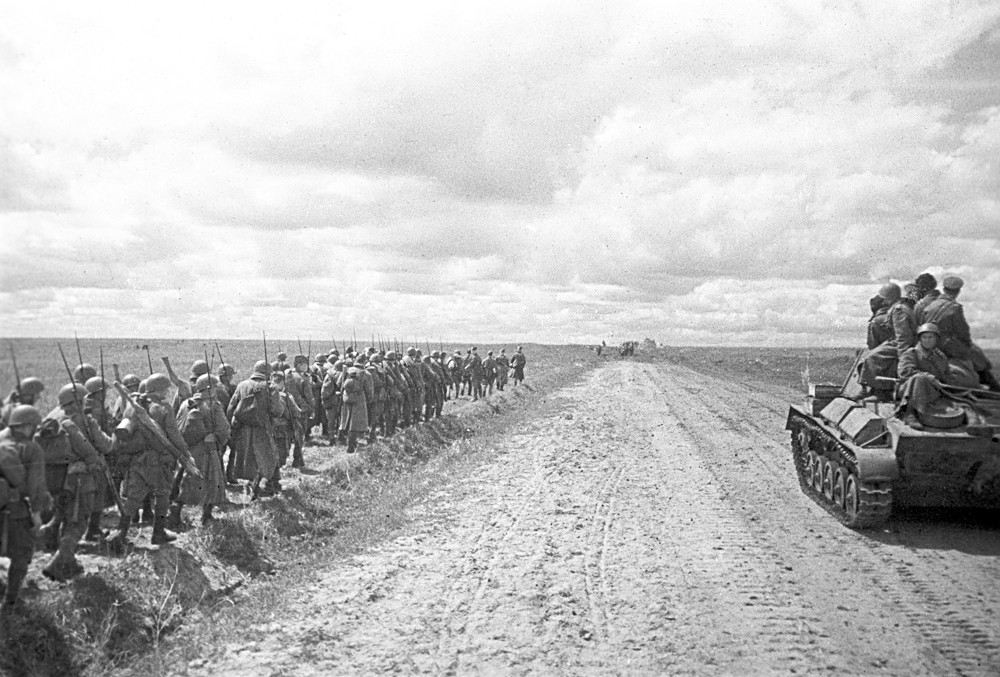 The Great Patriotic War. The Battle of Kursk. The Kursk Bulge, July 1943. Reserve troops moving to front.
Fedor Levshin/RIA Novosti
This was the largest armored clash in human history.
The Battle of Kursk (July 5 – Aug. 23, 1943) was an unsuccessful German assault on the Soviet position around the city of Kursk in western Russia during World War II. It was Germany's last ground offensive on the Eastern Front and the largest ever tank battle that the world had ever seen. This battle was the German response to their loss at the Battle of Stalingrad, where the Nazi army had been defeated. The Germans code-named this offensive, Operation Citadel.
German General Friedrich von Mellenthin stated, "No offensive was ever prepared as carefully as this one." The result of the Battle of Kursk was a strategic Soviet victory, and the axis powers lost their ability to initiate strategic offensive operations, and the Soviet Red Army gained a decisive initiative over the Wehrmacht.
The Battle of Kursk was the largest tank battle in history, involving on both sides some 6,000 tanks, 2,000,000 troops, and 4,000 aircraft. When the fighting ended the German forces had suffered 200,000 casualties and lost 500 tanks, while Soviet losses amounted to 860,000 casualties and 1,500 tanks.
If using any of Russia Beyond's content, partly or in full, always provide an active hyperlink to the original material.