On this day: Catherine the Great came to power following 1762 coup d'état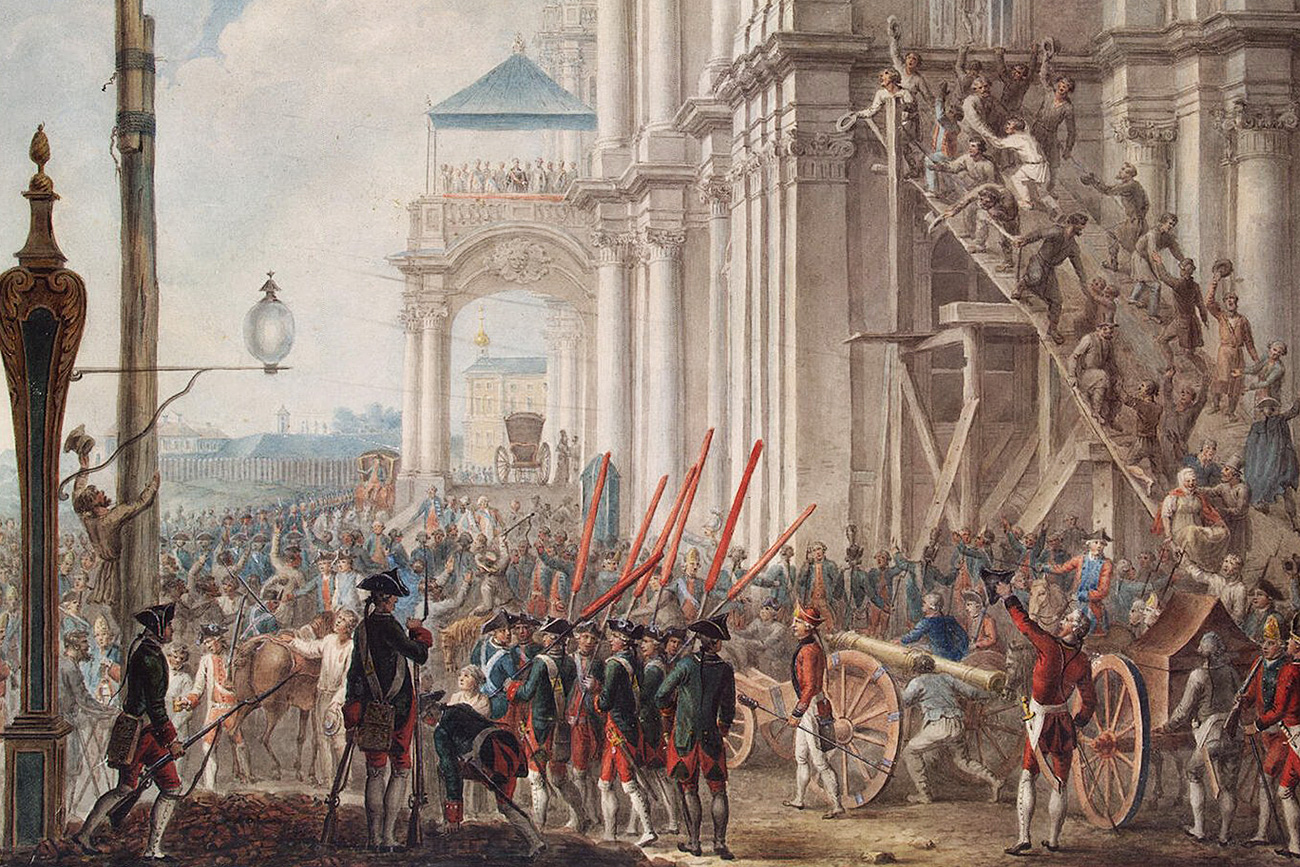 'Catherine on the balcony of the Winter Palace welcoming the Guards and the People on the day of the coup.'
Joachim Kästner
The empress is remembered as one of Russia's greatest reformers
Catherine the Great was Empress of Russia from 1762 until 1796, the country's longest-ruling female leader and arguably the most renowned. Russia was revitalized under her reign, growing larger and stronger and becoming recognized as one of the great powers of Europe.
After the death of Empress Elizabeth in January 1762, Peter III succeeded to the throne and Catherine became empress consort. In July, six months after becoming emperor, Peter took a holiday to Oranienbaum, leaving his wife in St. Petersburg. On July 8, Catherine the Great was informed that one of her associates had been arrested by her husband. The next day she left the palace and departed for the Izmailovsky regiment, where she asked the soldiers to protect her from her husband. Catherine then departed with the army to the Semenovsky Barracks, where the priesthood was waiting to ordain her as the only heir of the Russian throne. Peter III was arrested and forced to sign a document of abdication. Thus Catherine left no one to dispute her claim to the throne.
Peter III died eight days after the coup and just six months after his accession to the throne.
If using any of Russia Beyond's content, partly or in full, always provide an active hyperlink to the original material.